A night as big as our hair.
Picture this: shoulder pads taller than Susie, the smell of Aqua Net filling your lungs, and 300 of your peers surrounding you. No, it's not a flashback to your high school prom, but it's pretty darn close. Last night, AAF Buffalo hosted Promenade, an '80s prom­–themed twist on the American Advertising Awards (you know, the ADDYs). And boy did we have ourselves a night.
We felt like kings and queens taking home 24 awards in total. Our biggest winners of the night came on behalf of M&T Bank, including three golds and a handful of silvers for our Football Brings Us Together work. We also took home gold for our 2022 Party for the People posters. And check out all the winning work on behalf of our totally rad clients, including Highmark, AAA, ESAB, M&T Bank, Evergreen Health, and Friends of Night People. Not to mention a few self-promo pieces.
But the real highlight of the night came when our very own Matt Low received the coveted Levy-Osborn award. This is a huge honor that recognizes one person each year with a distinguished record of achievement in their field over an extended period of time and whose work has left an indelible mark on their agency, the industry, the community, and the WNY creative community. Take a look at the special video we surprised Matt with at the show. His hankie was sure working overtime that night.
M&T Bank
Football Brings Us Together Campaign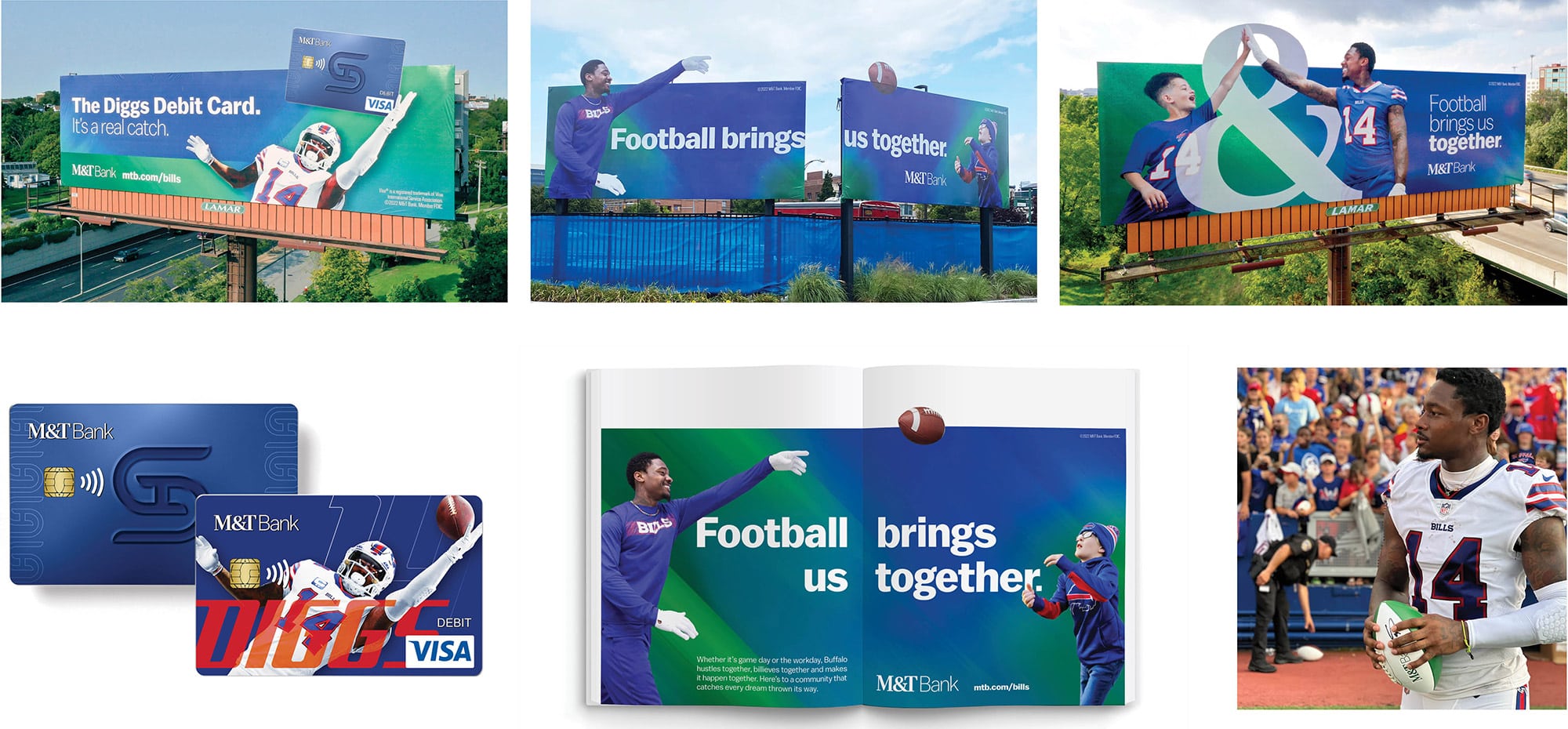 Announcement Video
Throw & Catch
Diggs Debit Card
Fan Feud Series
Football Brings Us Together OOH
M&T Bank | Buffalo Bills Social Media Posts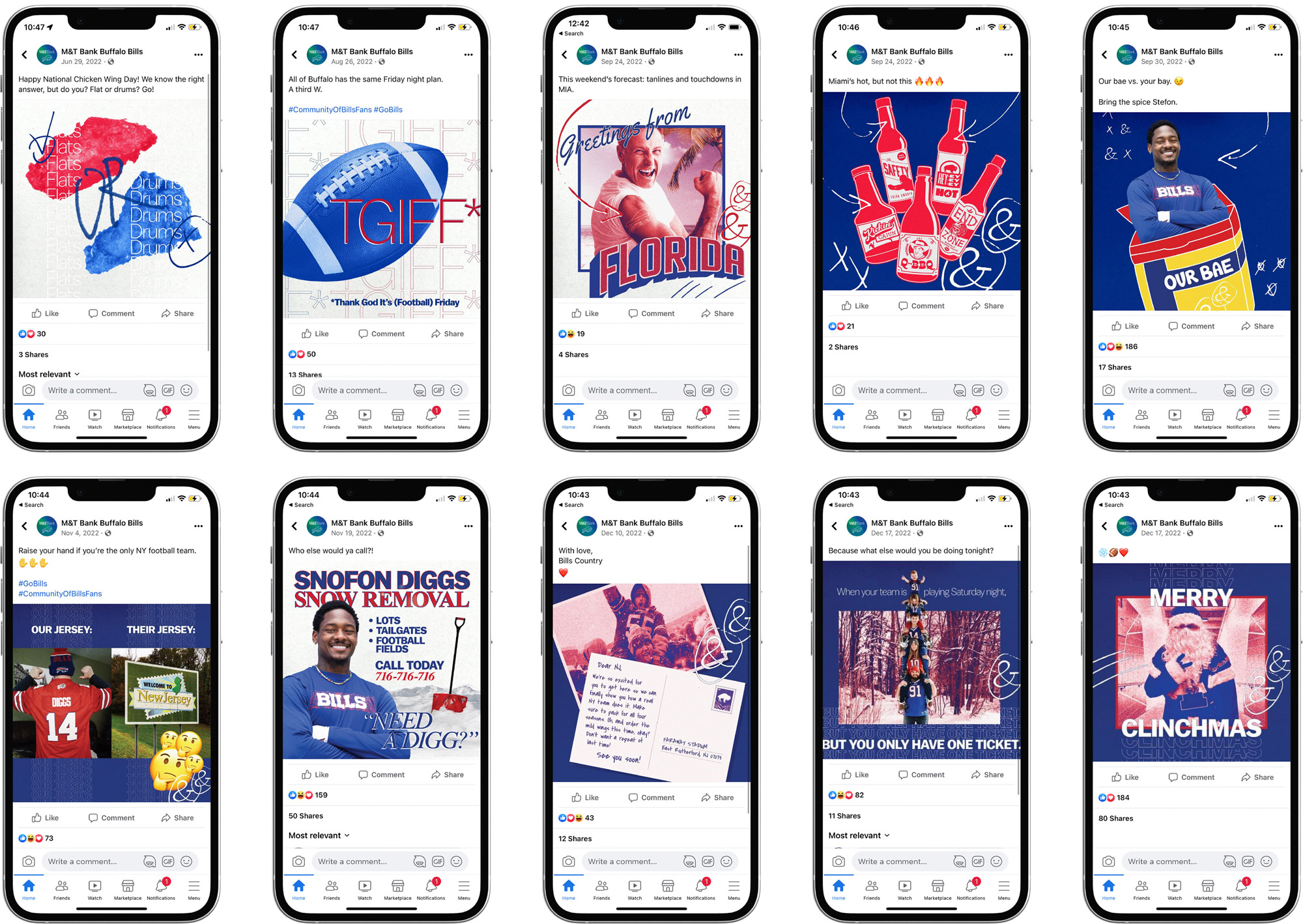 The Traveling Ampersand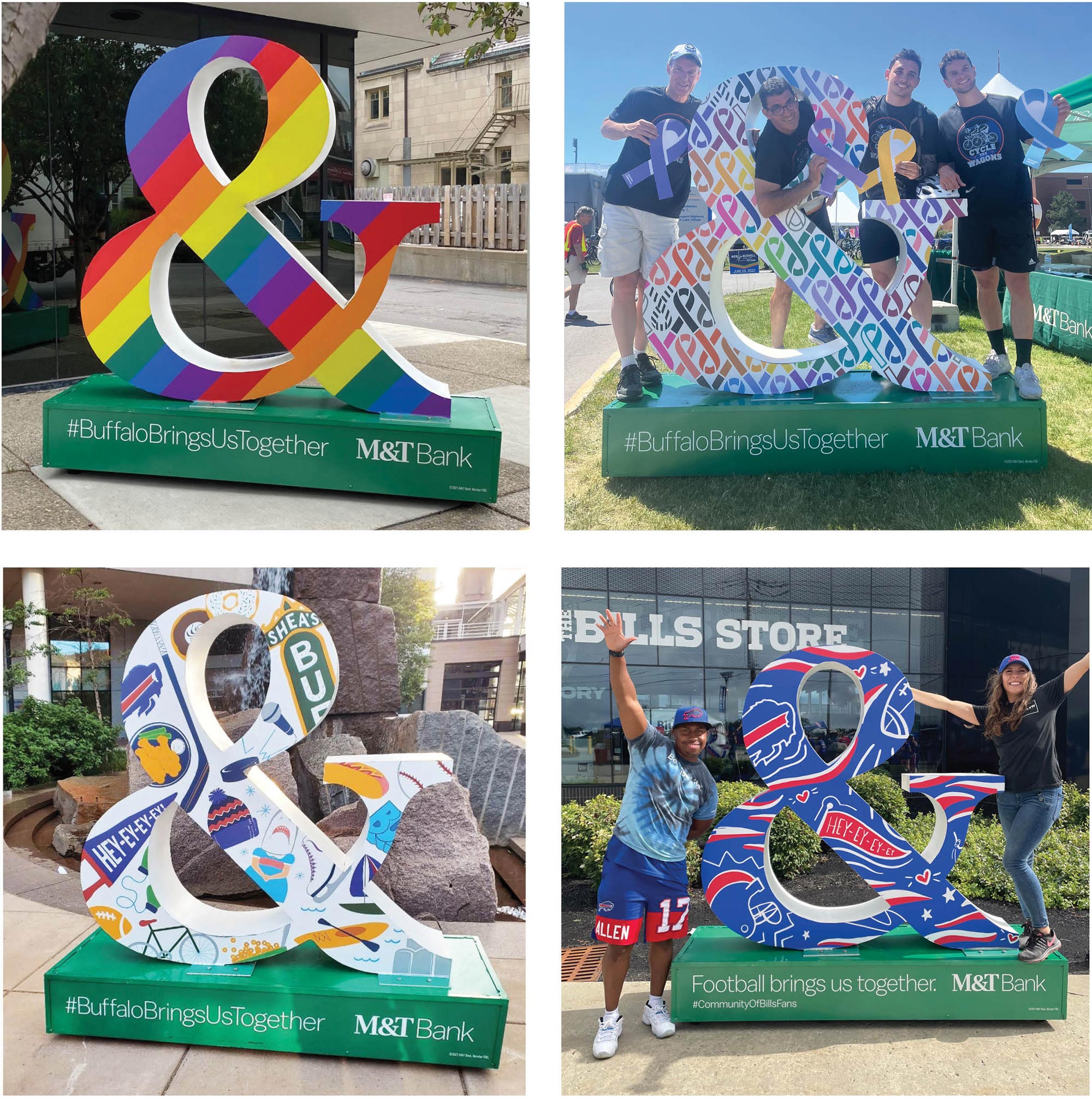 Friends of Night People
2022 Party for the People Poster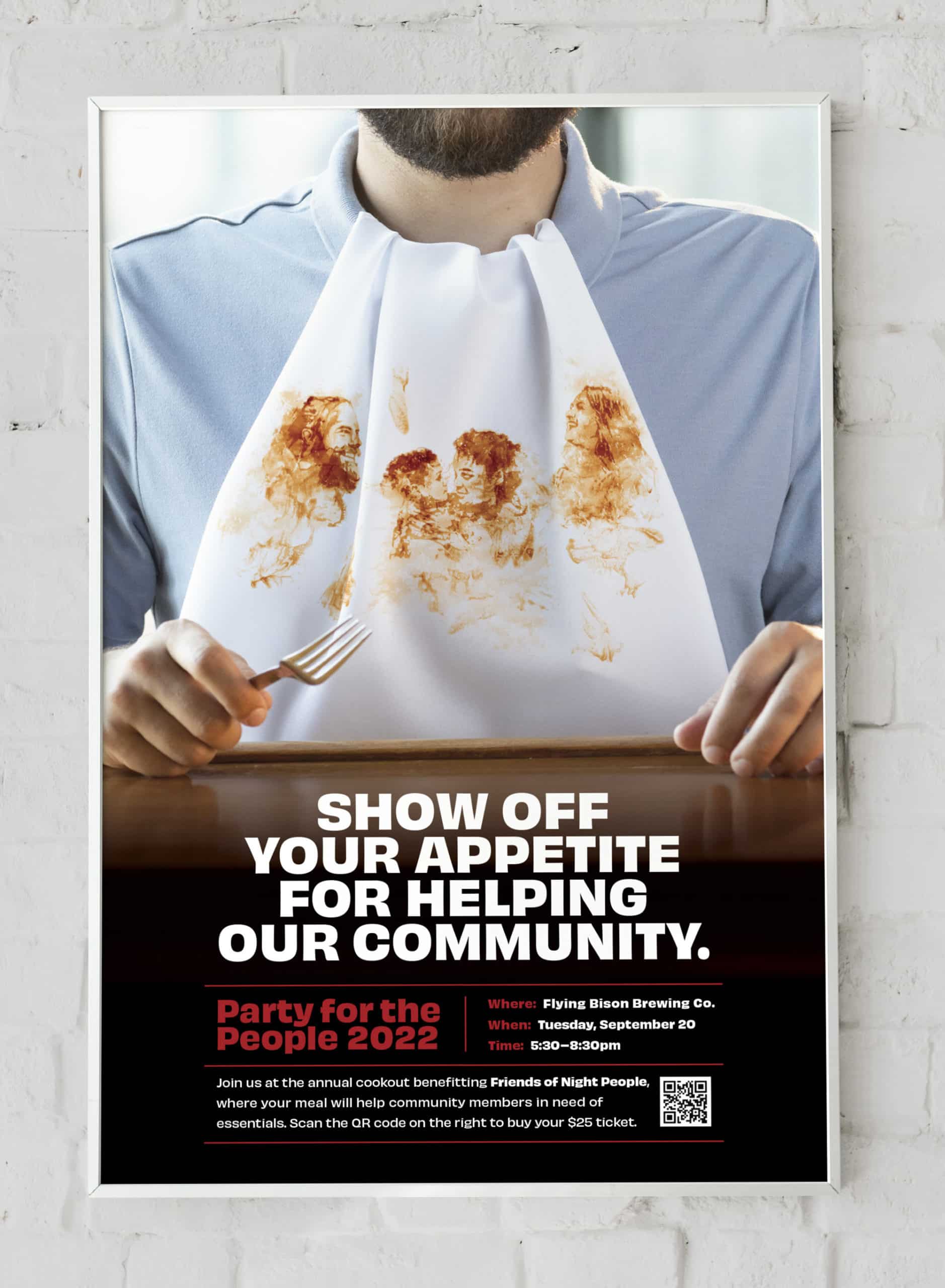 ESAB
Spark22 Campaign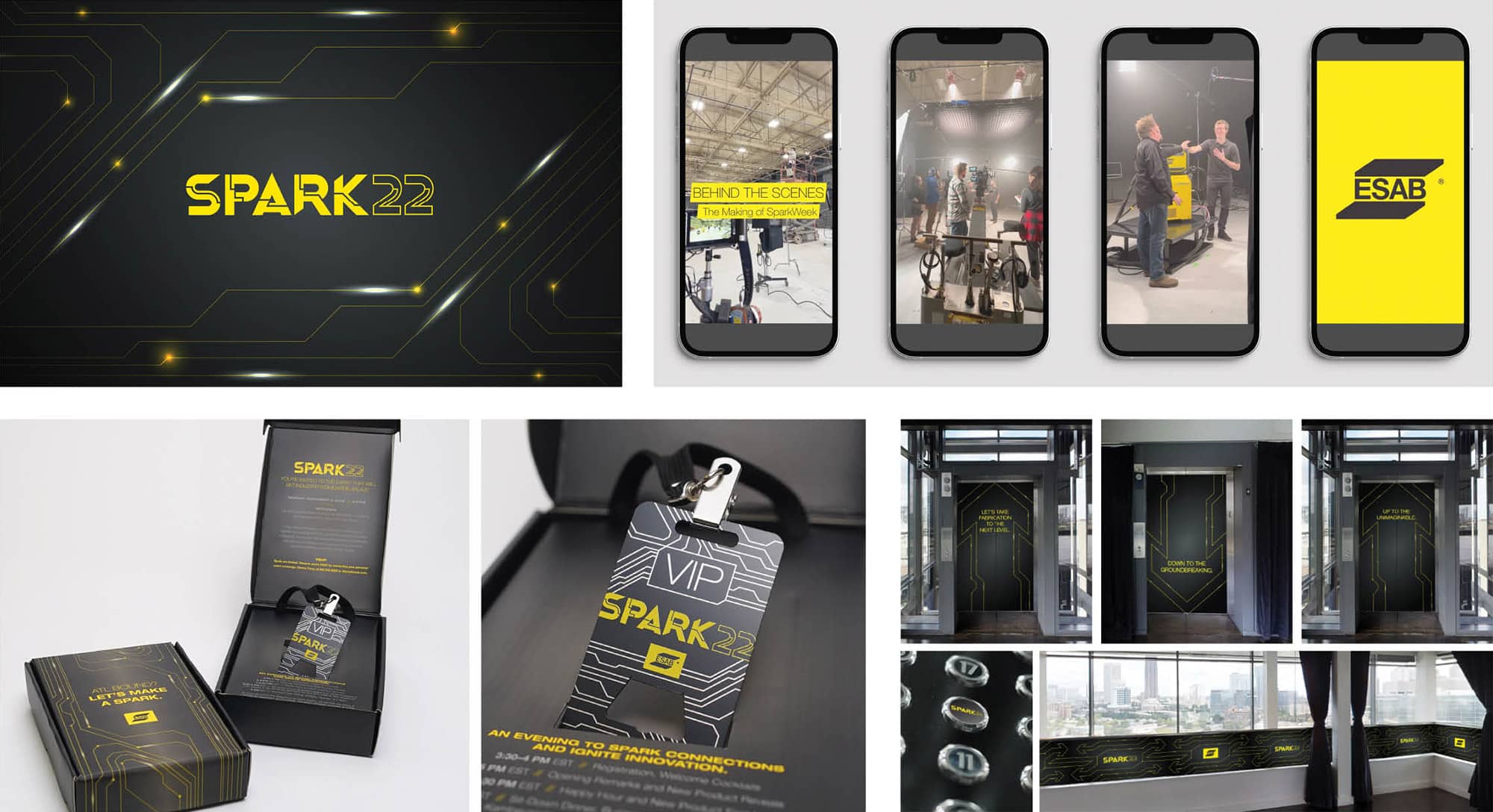 Run Wild Video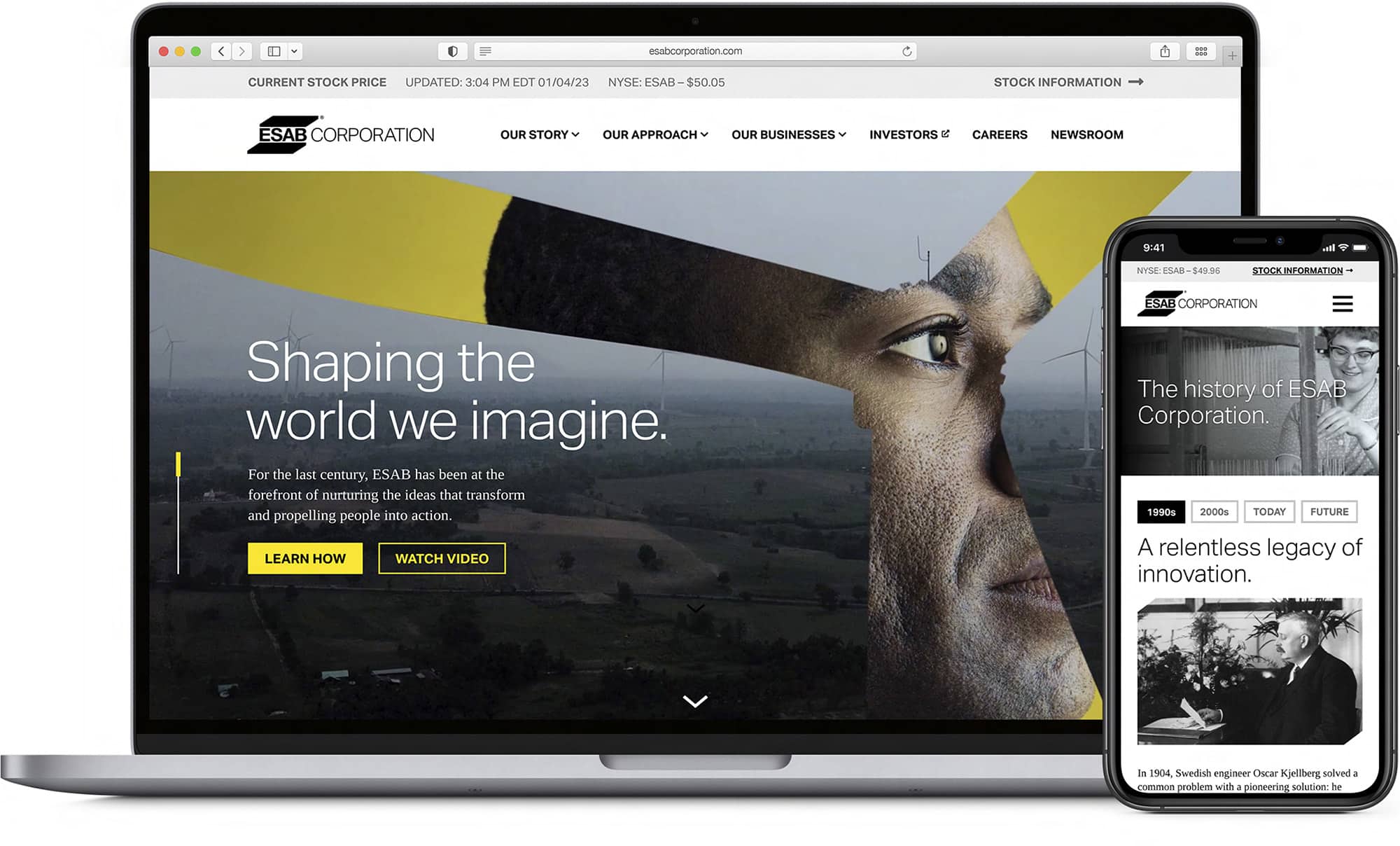 What Makes a Rebel? Brochure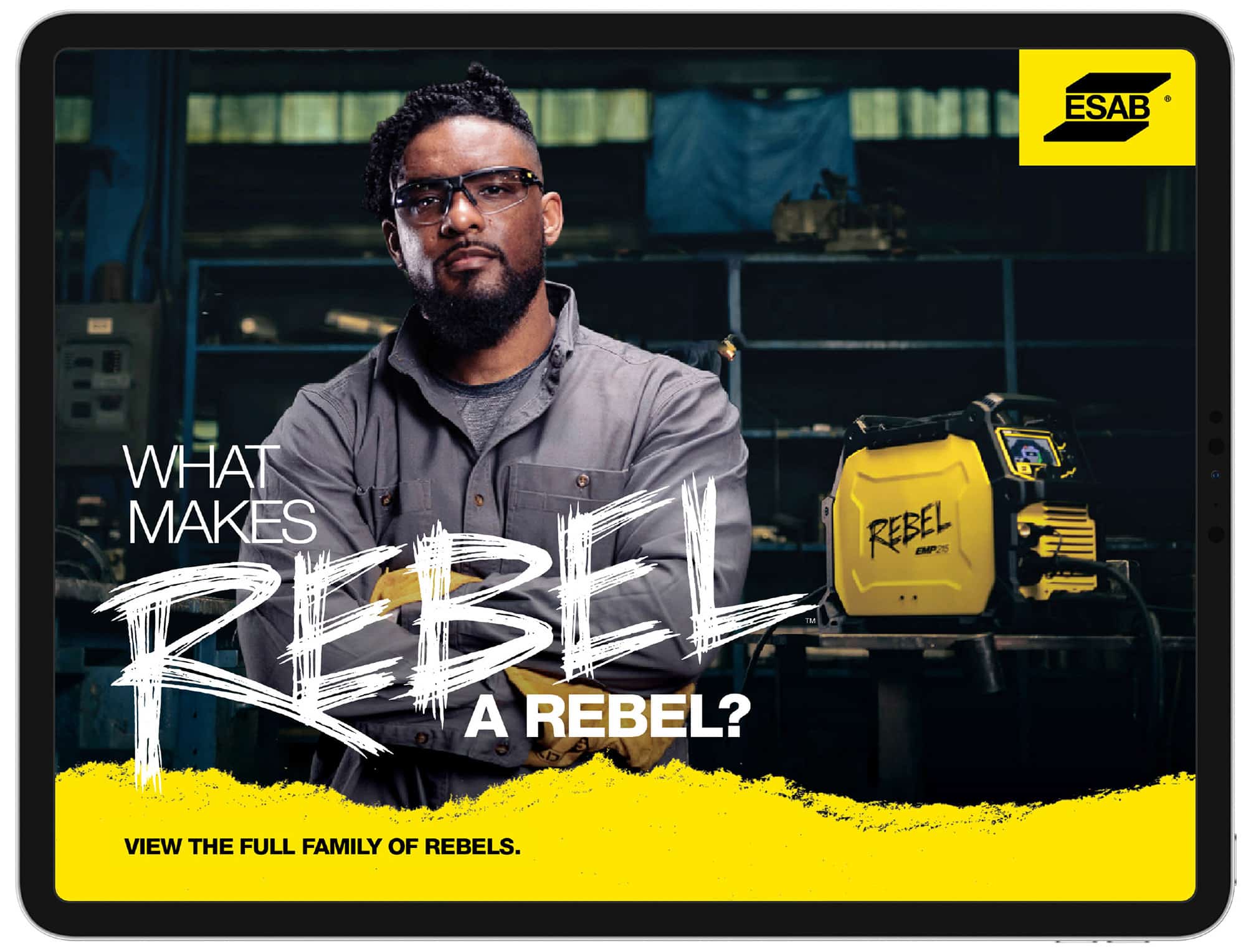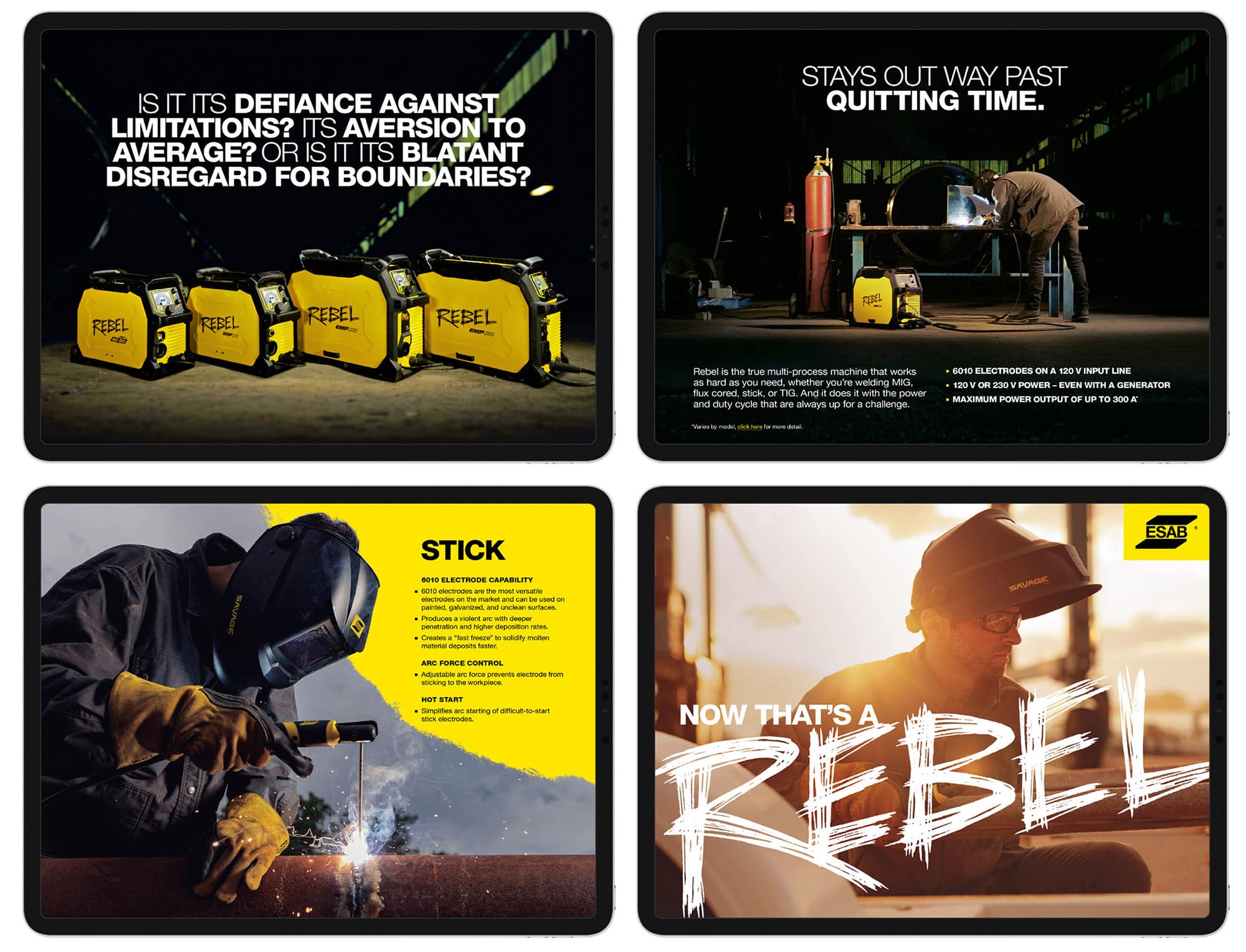 Highmark Blue Cross Blue Shield of WNY
Stadium Plaza Murals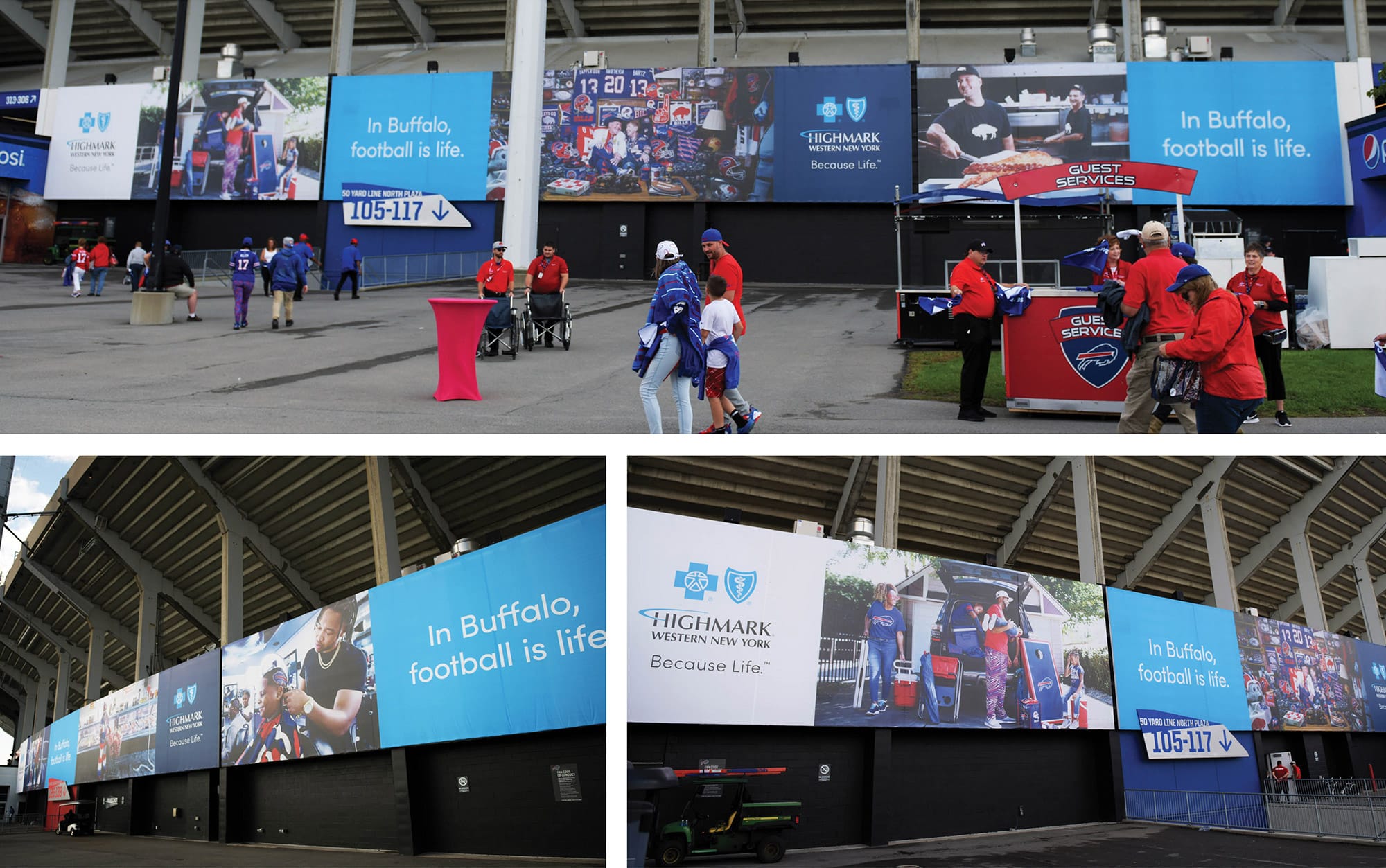 Stadium Concourse Poster Campaign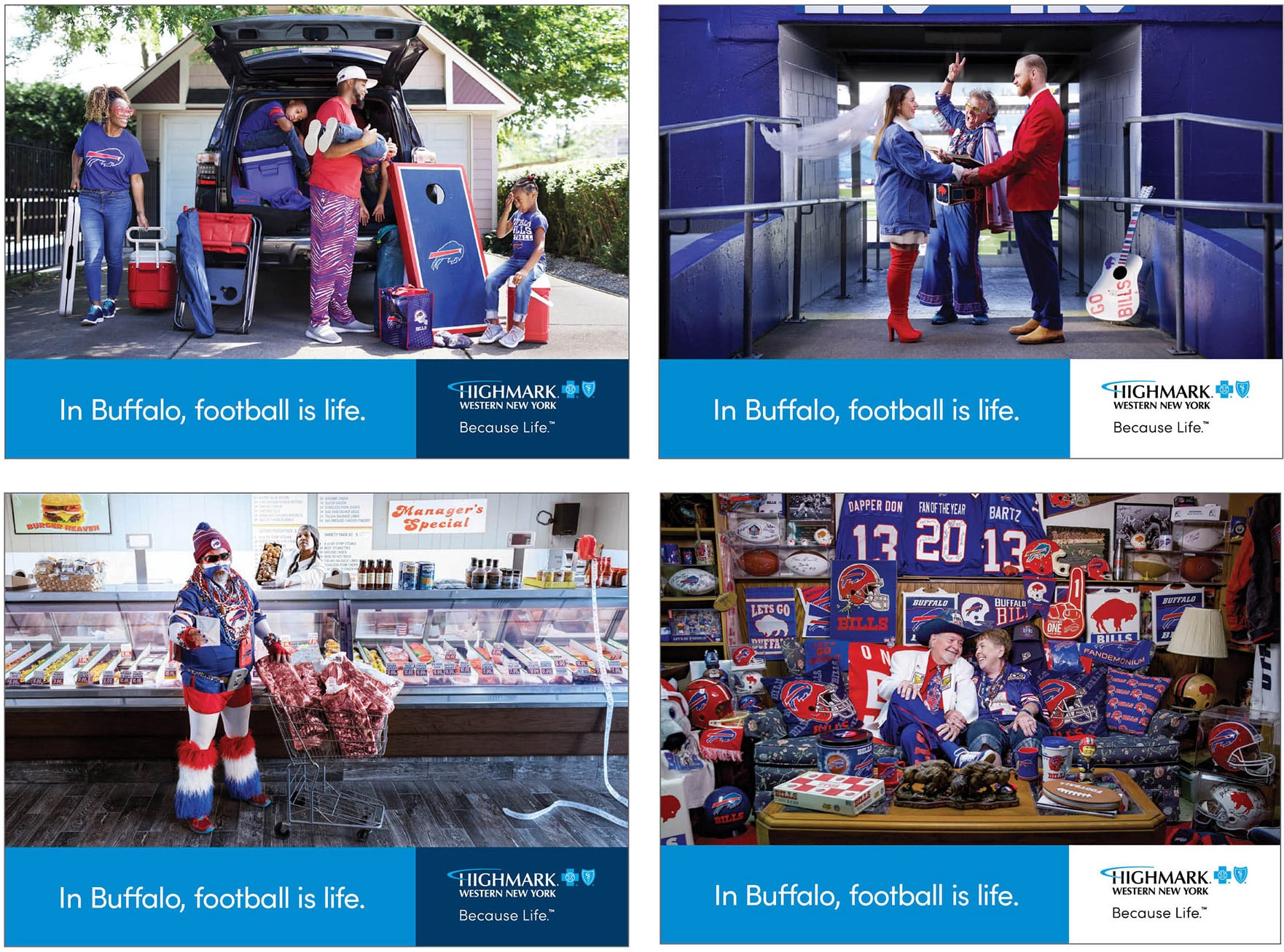 Evergreen Health
Unconditional Mosaic Billboard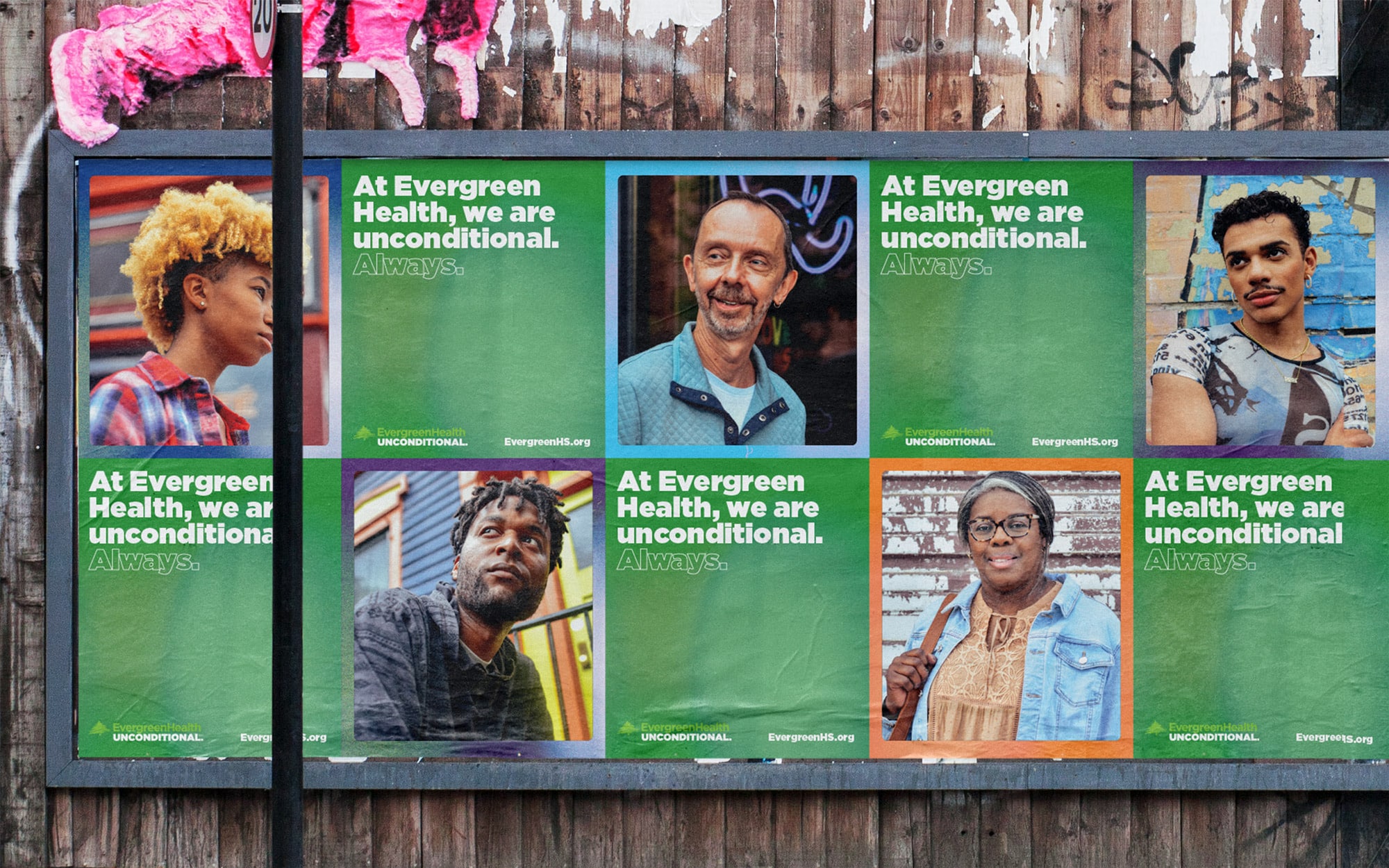 AAA Western and Central New York
Like Calling Dad Radio Campaign
Crowley Webb
2022 Corporate Challenge T-shirt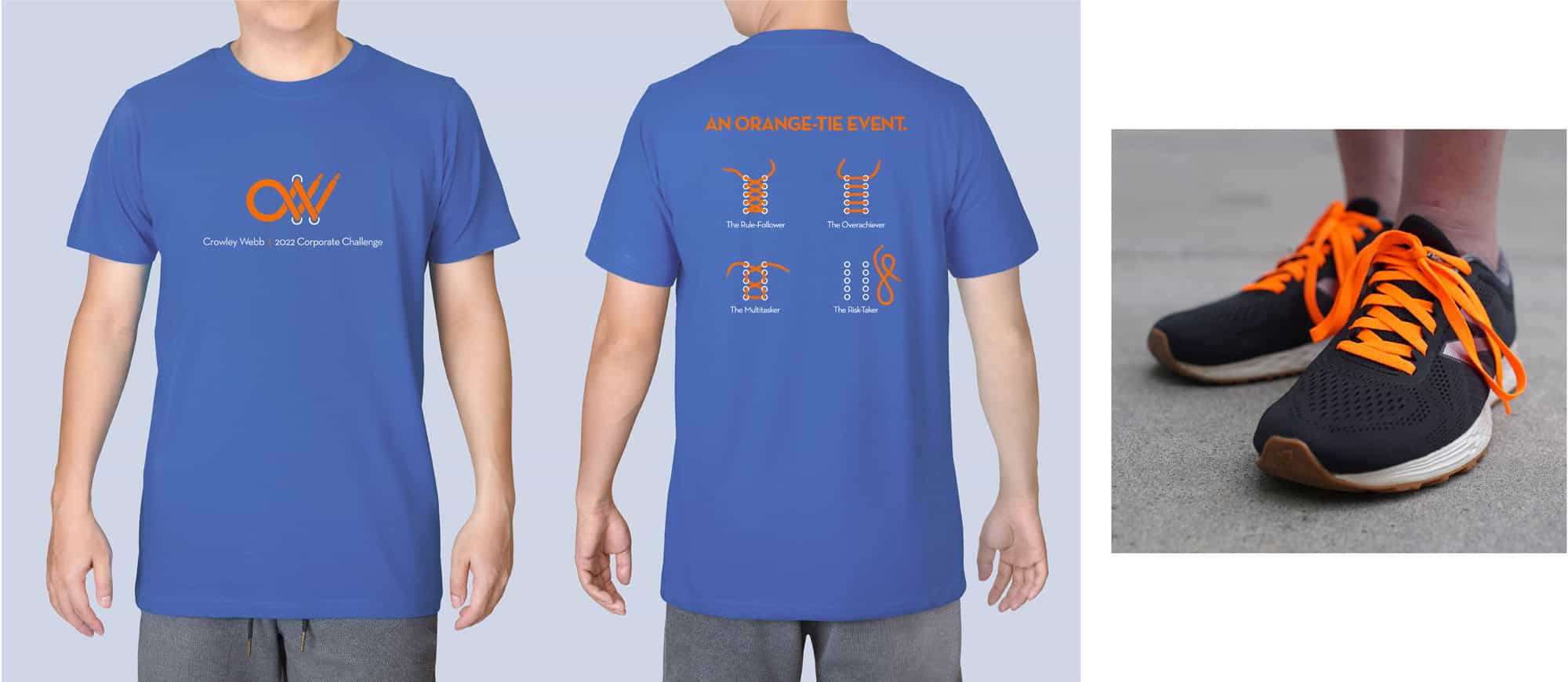 Praxis
20th Anniversary Event Materials
Delmar Wedding
Logo Well, time to hang up the fishnet stockings and get back to work. Kudos to all last night's winners and honorees.