Another WebAward. Outstanding.
We're proud to announce that the new website we created for Praxis, our patient recruitment division, won a WebAward for "Outstanding Website" from the Web Marketing Association. Now in its 18th year, the Web Marketing Association's WebAward Competition is the longest-running annual website award program dedicated to honoring the best websites in 96 industries – along with setting the standard of excellence for all website development.
The fancy-schmancy new Praxis site represented one of our first forays into the agile process. So it's not just pretty and engaging, its creation was a beauty as well. But don't just take our word for it. Spend some time over at gopraxis.com yourself.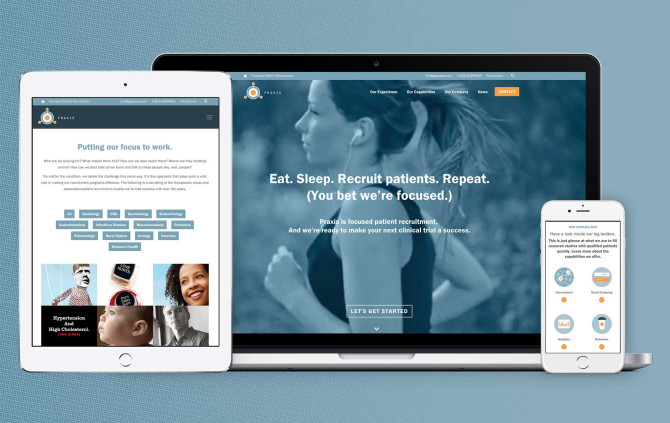 Here's to our hardworking team for another job well done.