Big BIG anniversaries!!
Lately it seems as though we are celebrating one of our fellow Crowley Webbers' anniversaries on a daily basis. Back when I started around the time of the Y2K scare (look it up), we had like five employees and two of them were Joe and John (this is not entirely true), so the fact that in this year of 2023 we are celebrating a whopping SIXTEEN milestone anniversaries, well my mind is officially blown (insert mind blown emoji). So sit back, relax, and read all about what's great about these people from someone who knows and loves them, and then a silly quote I made up.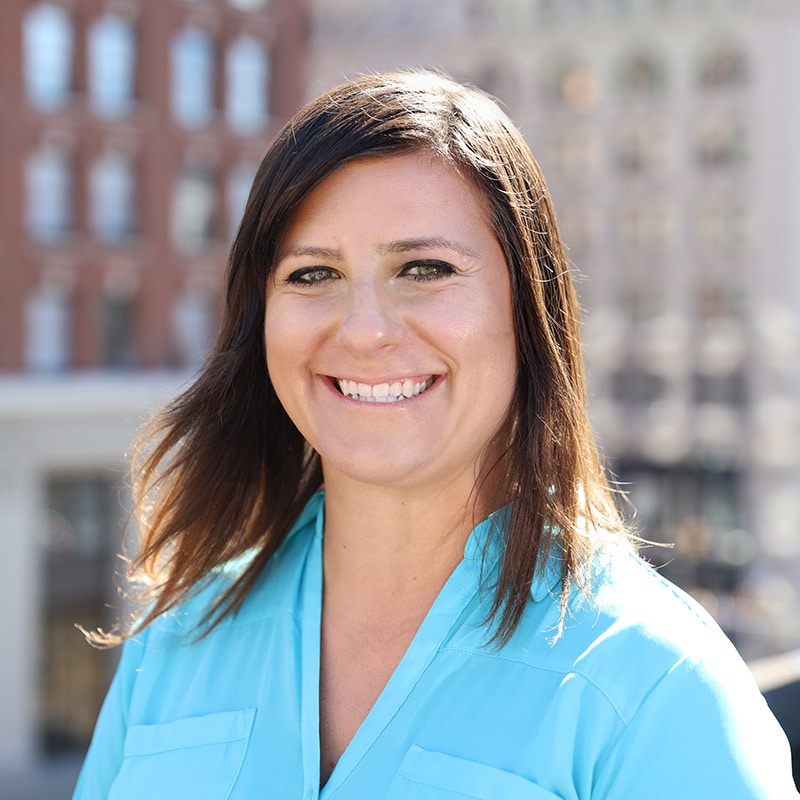 Courtney Walczak, Senior Media Planner/Buyer
"Courtney's a super sleuth and will dig in to find out all the deets (as the kids say) regardless of the topic. In another life, I truly believe she'd be a top detective. She's incredibly dedicated and hardworking and craves learning and expanding her skillset. She continues to grow and impress us every day." – Biagio Patti, CMO
"Courtney excelled at social studies." – Ms. Fitzgerald, Courtney's second grade teacher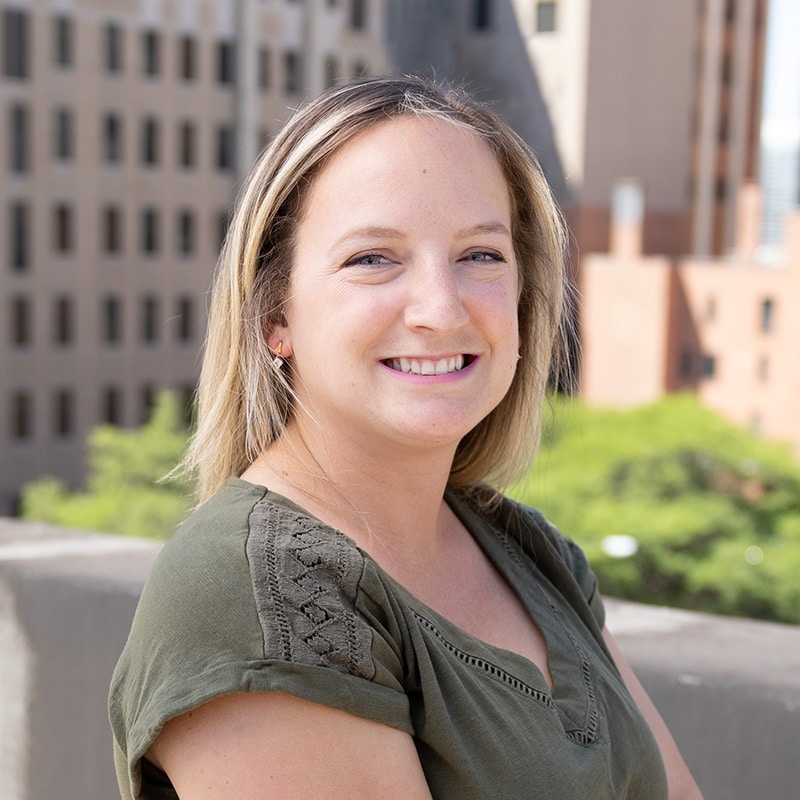 Ally Reszetucha, Senior Account Manager
"She's passionate about giving back to her community, leading our CW GivesBack effort. When Ally is not home taking care of her four fur babies, she and her husband enjoy traveling. Ally loves to cook and host dinner parties for her family and friends." – Lindsey Costello, Account Director
"I have no idea why Ally has a pet rabbit." – Ally's dog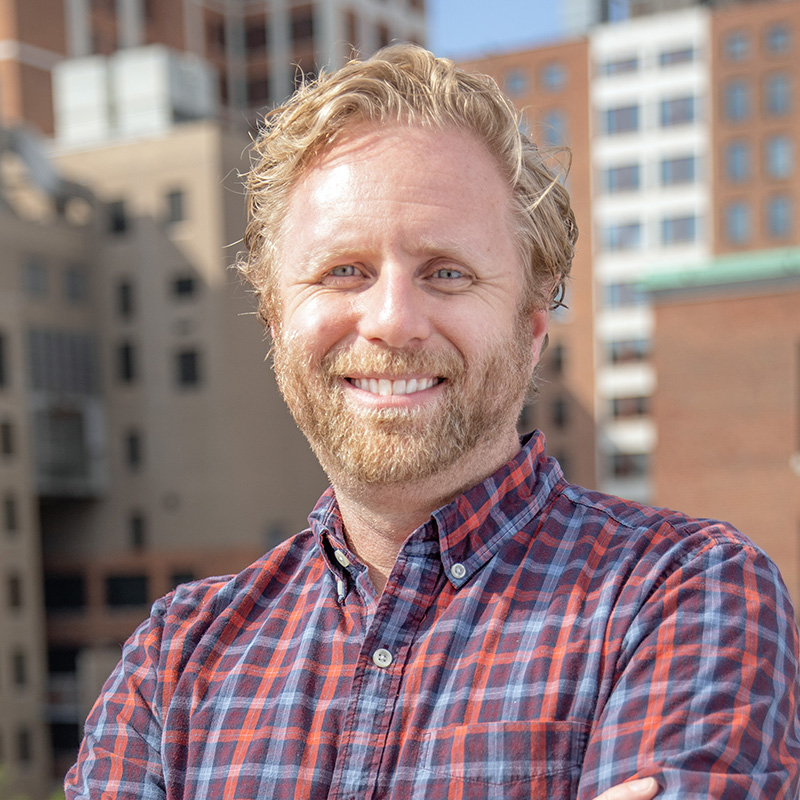 Thomas McManus, Senior UX Developer
"Tom's the bomb dot com. He's the type of guy who will lend a helping hand even when his own plate is full. And he always has something going on – configuring a new server, updating an old process, setting up elaborate lighting for his house plants – there's never a dull moment." – Jon Gerlach, UX Architect
"As a Tom myself, I think this Tom is super. Go Toms!" – Tom Cruise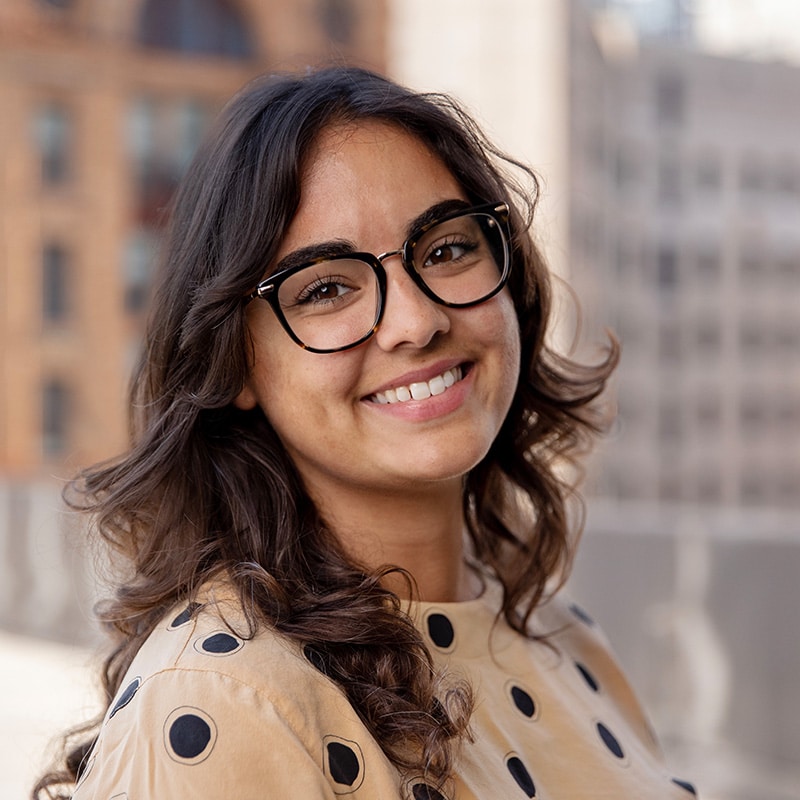 Gina Marinelli, Account Manager
"Gina is amazing, thoughtful, a hard worker, a great listener, and one of the most reliable people I know. You can trust her with anything and everything. She always answers when I call or replies to my daily 6:30am texts. I love her." – Adina Delmar, Senior Account Manager
"I have never had the pleasure of meeting Gina, but I'm sure she's fantastic. But what do I know? I'm dead." – Abe Lincoln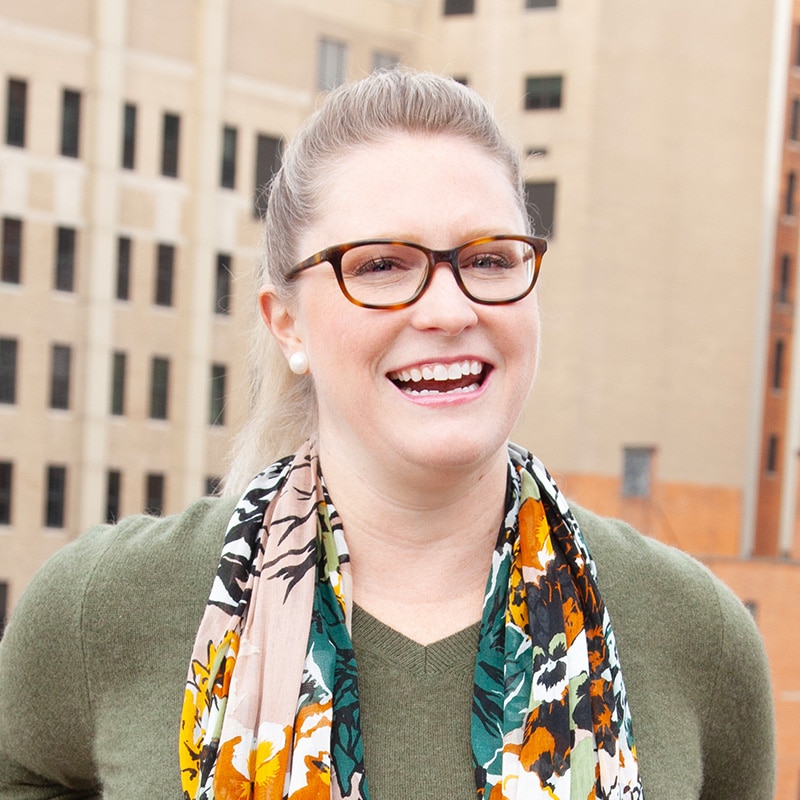 Ellen Lowrey, Executive Producer
"It's wild the number of times I've heard the sentence, 'What did we do before we had Ellen?' since I've started at CW. Her leadership skills, organization, levelheadedness, and creativity are really the glue that holds the video team together, and I actually am not sure what we'd do without her. – Alex Behrens, Senior Video Editor
"Ellen is more Irish than human." – A guy in a South Buffalo bar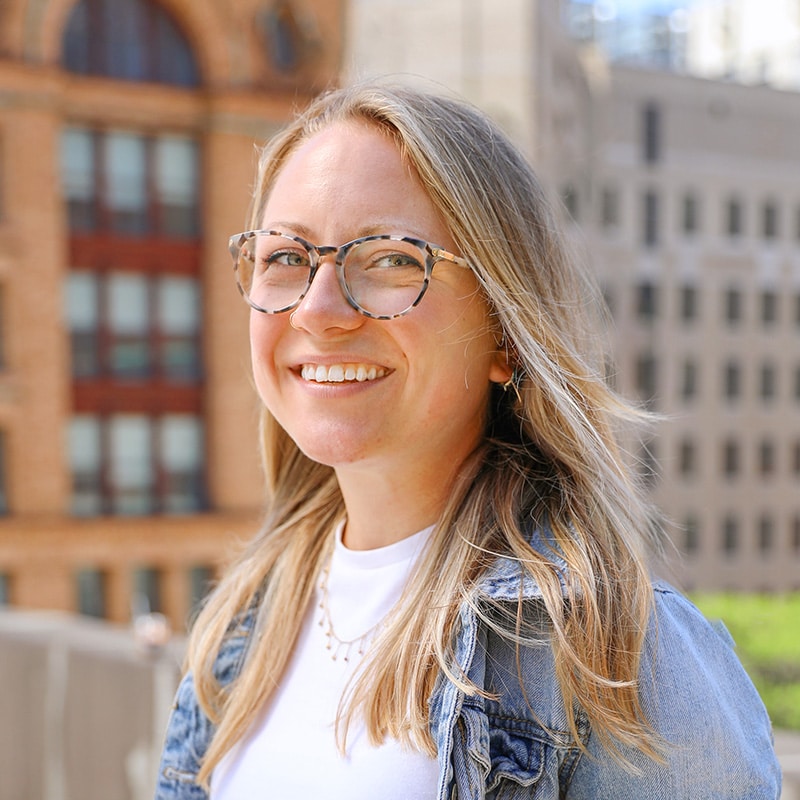 Katelyn Killoran, Art Director
Katelyn's creative pursuits don't stop after her daily art direction duties – illustration is a passion both in the office and outside of it for Katelyn, and her side gig illustrating pets of all types is one of the ways she puts that talent to practice. In fact, many of us have enlisted her to depict our four-legged friends in the past five years. Beyond all things design and creative, Katelyn has a great deal of enthusiasm for yoga and often volunteers at a local studio." – Andalyn Courtney, VP, Creative Director
"I have Katelyn's art all over my house. Mostly on the fridge." – Katelyn's mom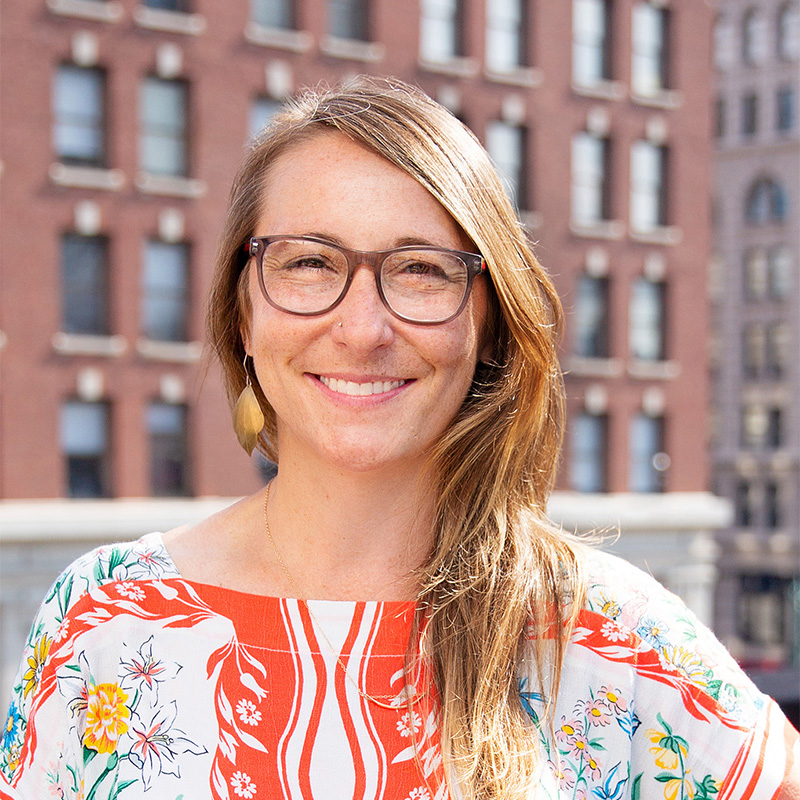 Andalyn Courtney, VP Creative Director
"She is not only an extremely talented designer, but one of the most thoughtful people I've ever met. Always the first to check in with you, remember your birthday or special event, and lend a supportive hand, I'm so grateful she joined our team!" – Nicole Reinard, Creative Supervisor
"Andalyn was the first to notice my hockey rink was ruined during the December blizzard." – Dave Courtney, Andalyn's husband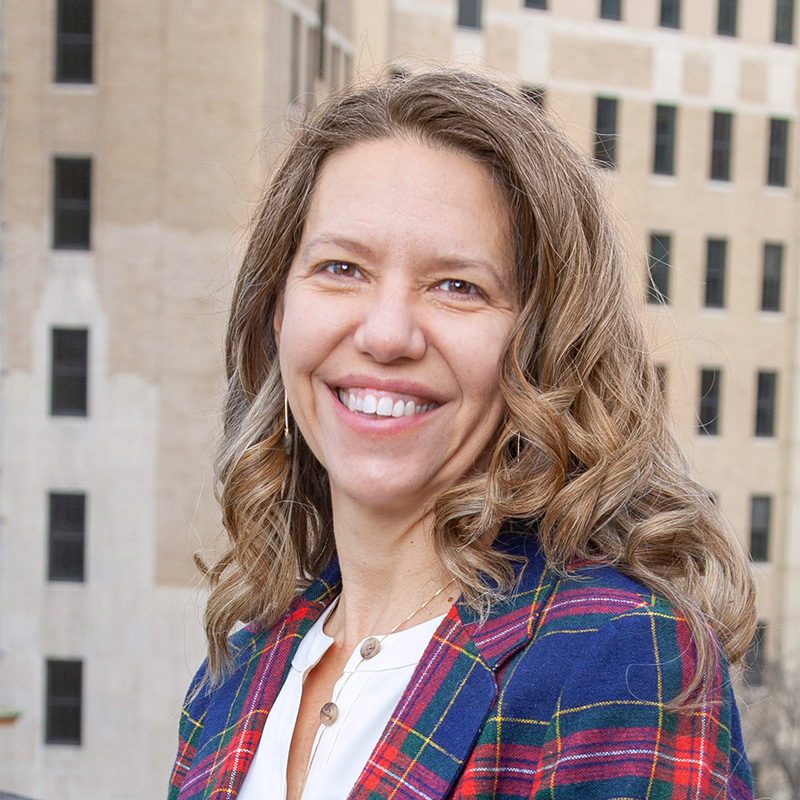 Molly Chvala, SVP, UX
"Aside from being a great talent on the digital side, she is one of the most kind and compassionate people I know. These qualities make her a natural to lead our DE&I efforts. And did I mention she's super fun and always one of the last to leave a party?" – Jeff Pappalardo, Executive Creative Director
"Molly stole my car." – Some liar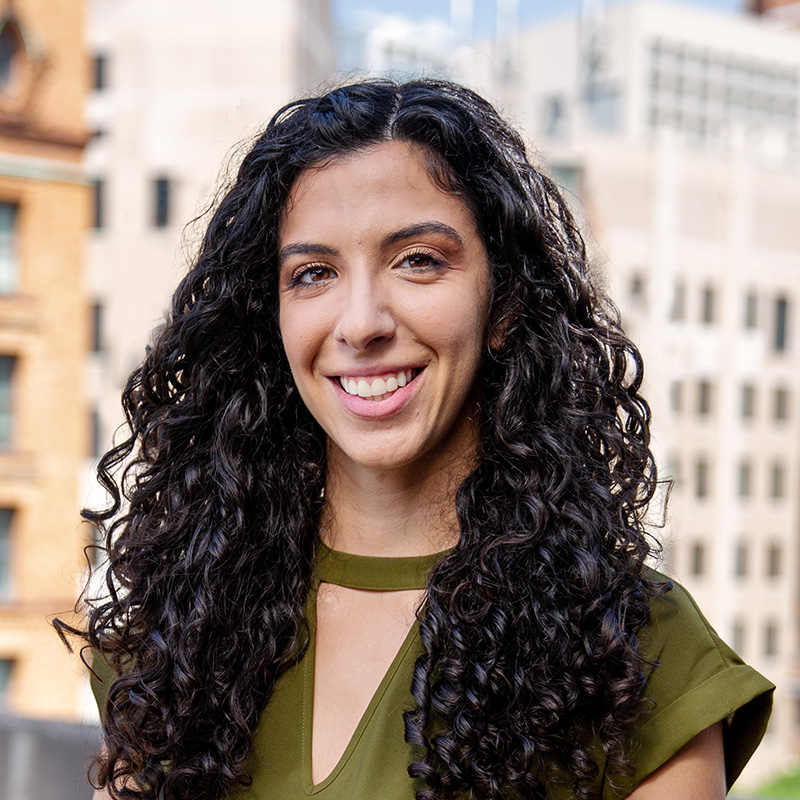 Christina Aguglia, Digital Project Manager
"Christina is an avid upcycler, recycler, and straight shooter. She's pretty obsessed with almost anything DIY, plants, and digital marketing. She's just as comfy holding a hammer as she is a keyboard. She loves to spend time as an aunt to both humans and dogs, think and read about SEO strategies, and evaluate processes." – Molly Chvala, SVP, UX
"As a Christina myself, I think this Christina is super. Go Christinas!" – Tom Cruise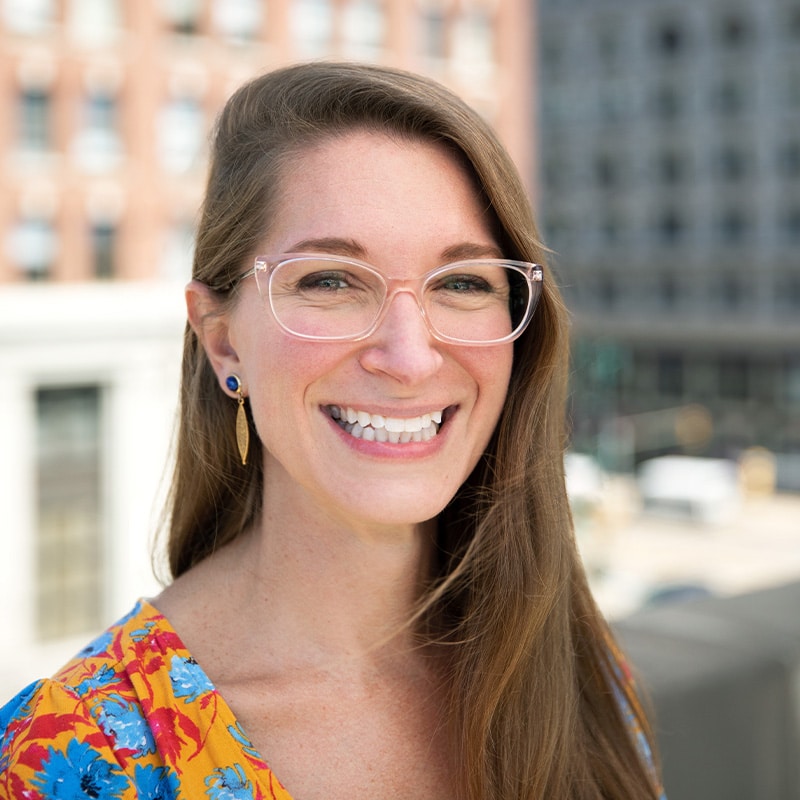 Alaina Garvey, Senior Account Supervisor 
"Alaina is the type of person everyone wants to work with. On top of being an incredible mother to two adorable boys, a lover of great music, and a true connoisseur of craft beer, she's extremely hardworking and talented. And she has the biggest heart. Alaina adds value to CW and our clients each and every day, and we couldn't be more thankful to call her a colleague and friend." – Nicole Lawniczak, VP, Account Service
"As an Alaina myself, I think this Alaina is super. Go Alainas!" – Tom Cruise
Andrea Berki-Nnuji, SVP, Data Analytics
"Andrea and I have developed such a strong relationship after starting with a two-person analytics team and seeing it grow into what it is today. The team's success is absolutely attributed to her hard work as a leader to grow and develop our department. By her direction, she makes sure our team is collaborative and works well together, which in turn helps us produce the best work for our clients. She also has the biggest heart and cares so much about each member of our team. Both at work and on a personal level, she always goes the extra mile to help during difficult times or celebrate someone's success." – Mary Kate Sidoti, Data Analytics Supervisor
"I was in Top Gun. To my knowledge, Andrea was not. But it was a big cast and long ago, so I could be wrong." – Tom Cruise
Liz Mattingly, VP, Creative Director
"Liz is the embodiment of the phrase 'empowered women empower women' but it's truly the entire agency that she empowers. Her one-of-a-kind mind inspires us all to think more creatively, her big heart makes everyone around her feel supported, and her contagious laugh lights up every room at 268 Main." –Rosalind Cardone, Senior Copywriter
"Is there anything Liz can't do? Maybe pilot a helicopter. I bet she can't do that." – Anonymous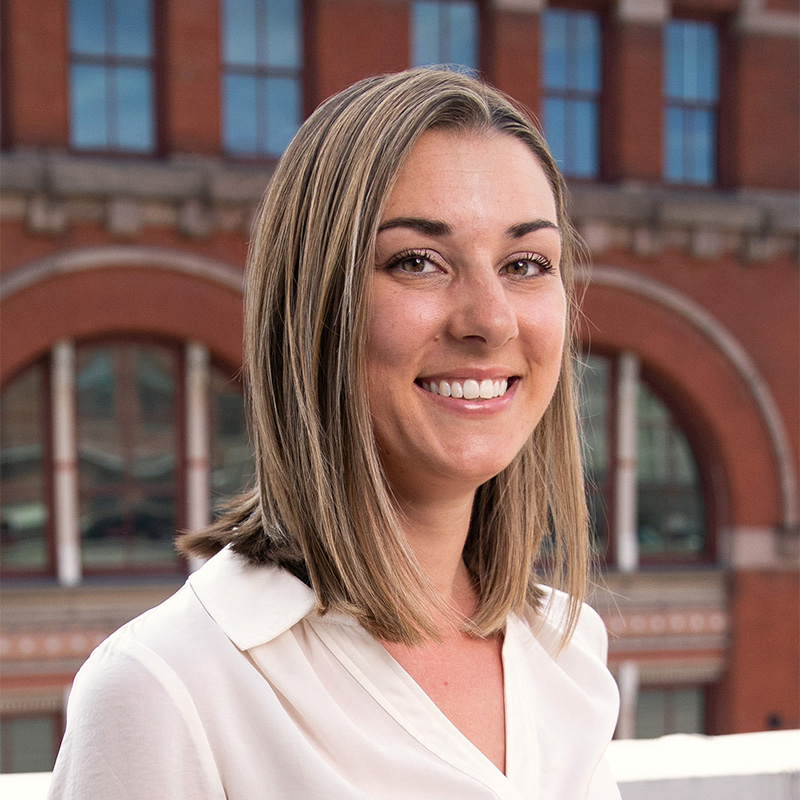 Jessica Carroll, VP, Media Director
"I'm so lucky to work with Jess. She's so supportive and really encourages growth, learning, and ownership. Knowing I have her guidance is so beneficial to me, and I love collaborating with her. She has so much knowledge to offer and only wants the best for us, the agency, and our clients!" – Mary Cormier, Media Supervisor
"She is super into cars. Muscle cars, sports cars. Wait, who am I talking about?" – Bobby (no last name given)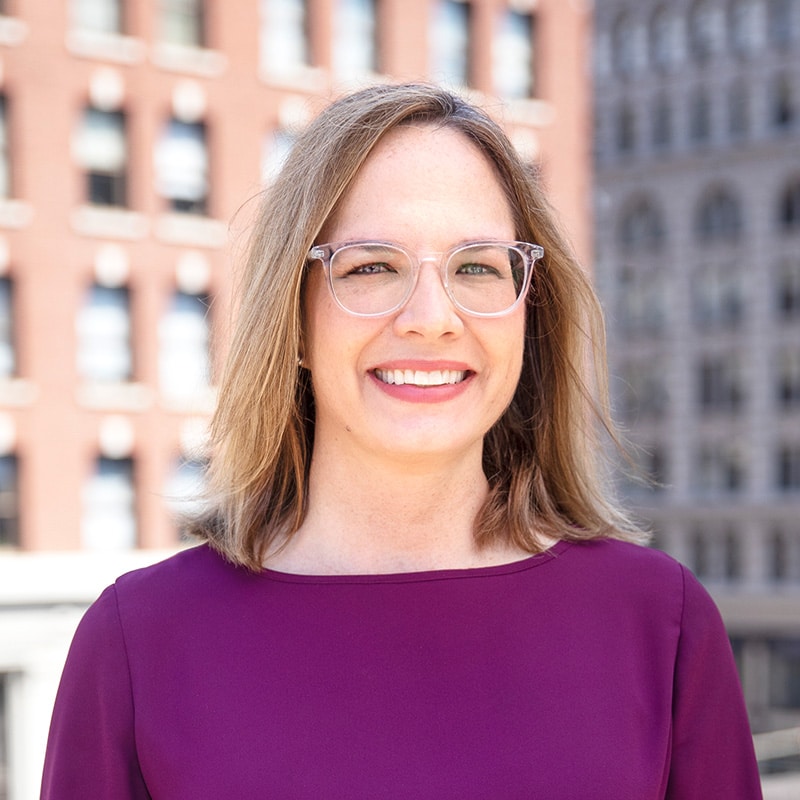 Katie Hazel, Group Creative Director
"Katie is one of the hardest working people I know, and I can always trust her to get the job done meticulously. She's also extremely thoughtful and funny as hell. I remember when Katie started, and it blows my mind that 20 years have passed already. But it's amazing to consider how Katie has grown and what she's accomplished during this time." – Matt Low, CCO
"Katie and I once sat facing each other for an entire six-hour flight. I'm not lying." – One of Katie's friends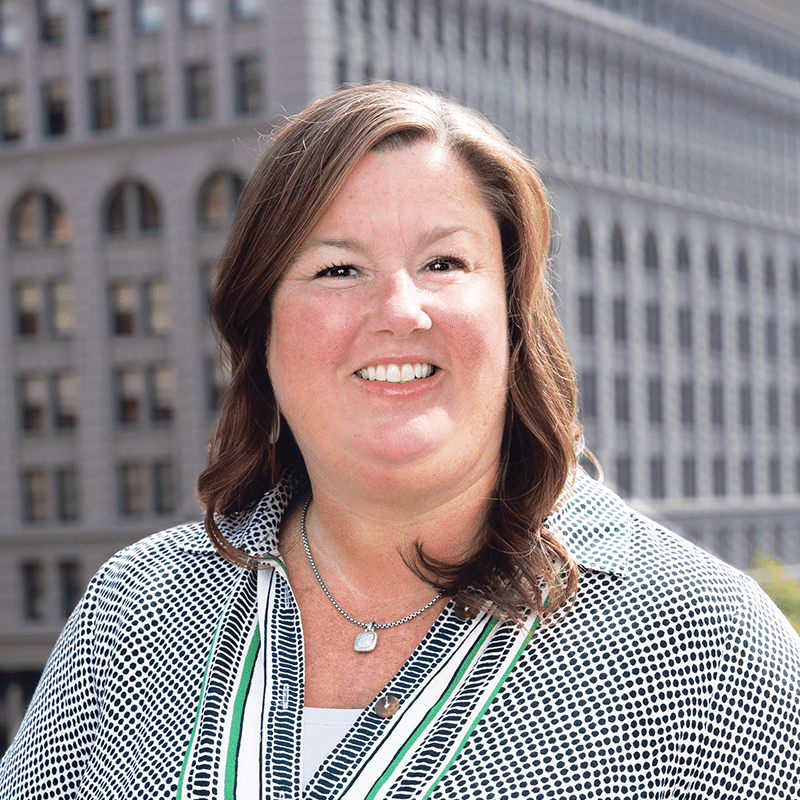 Tricia Barrett, COO
"What struck me about Tricia when she first arrived at the agency beyond her work ethic was her maturity. I always felt like I was working with someone well beyond her years. This aspect of her persona has served Tricia well as she grew into more and more responsibilities. Tricia is a genuine person and an amazing leader of our agency." – James Hettich, CEO
"Tricia makes a mean pancake. Probably. I'm just guessing here." – Abe Lincoln impersonator
One big guy turning TWENTY-FIVE.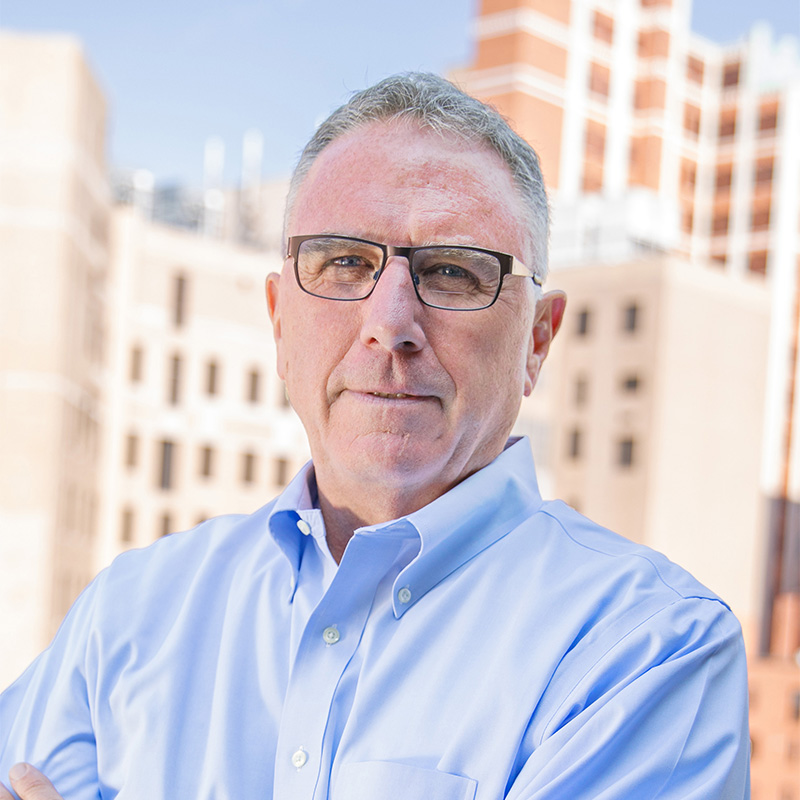 Jim Hettich, CEO
"In my 20 years working alongside Jim Hettich, I've never heard him yell or raise his voice. He's calm, cool, and collected, and the best kind of weird at times. Never one for the spotlight, Jim is the perfect blend of leader, mentor, strategist, bean counter, father figure, and maybe even singer." –Tricia Barrett, COO
"Good for Jim!" – Tom Cruise
Cheers to a collective 160 years at Crowley Webb and Praxis!