What a mighty good day.
The term "company retreat" often conjures up images of awkward, unproductive sessions held in dark, depressing board rooms. At Crowley Webb, we strive for pretty much the exact opposite.
When our annual retreat rolled around this month, we bonded over bowling games, competitive jeopardy (possibly too competitive – looking at you, Liz), and even rap battles.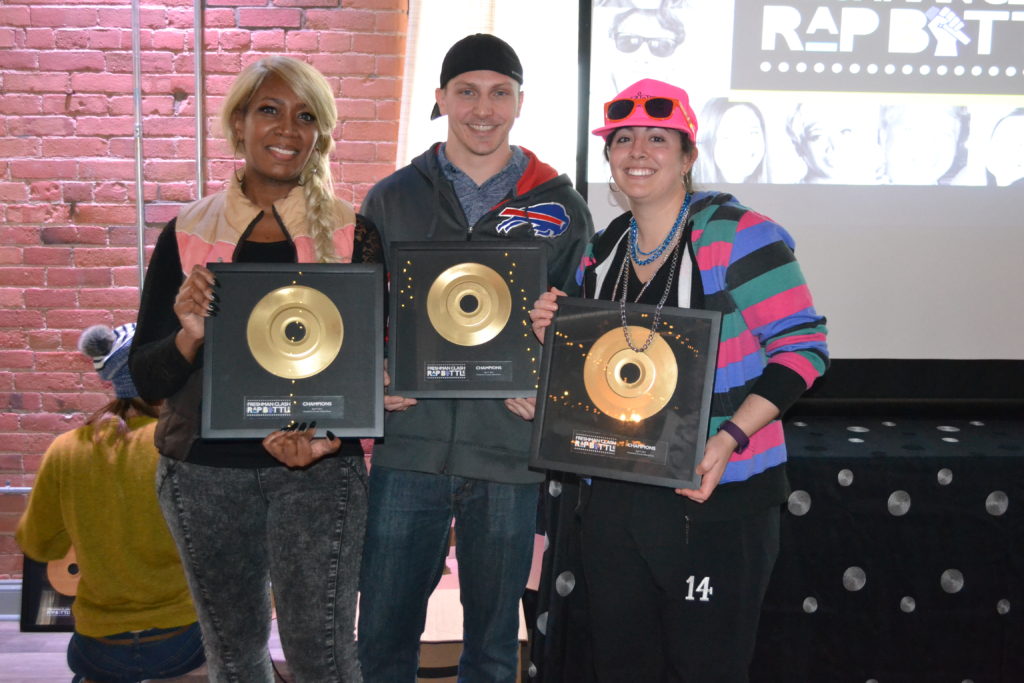 We grew closer as a team, identified opportunities for growth, and had quite a bit of fun along the way. I left the retreat with a greater sense of purpose, both within my own team and for the agency at large. But I certainly can't speak on behalf of everyone. See for yourself what folks had to say as part of our post-retreat survey.
"Great to spend time with each and every employee."
"The retreat is an essential, valuable day for us to learn, bond, and grow together; not only as coworkers, but as friends."
"So fresh and so clean, clean."
"Question: Good times, great people. Answer: What is the CW retreat?"
"Rap + beer + education + mentoring = how hard work works hard."
"A work day to remember."
"Freakin' fantastic!"
"The best (work) day of the year spent with the best people."
"I got 99 problems but the retreat ain't one."
"When the company retreat feels like the best kind of family reunion, you know you're on the right team."
"Genuinely one of the best days of the year celebrating with the colleagues and management team that make it all possible."
"An amazing day where all Crowley Webbers share and listen about the past, present, and future!"
"The CW retreat is an awesome break in the hectic work week. I'm always reminded how much I love the people I work with."
"The best retreat I can remember."
"Work hard, play hard."
"The retreat was like a typical day in the office where we start with business, end up in a rap battle, then celebrate over drinks."
"It was a great day to reflect on the hard work we've put in over the past year, without taking ourselves too seriously. The epitome of the CW culture."
"Thank you, Crowley Webb, for always thinking outside the box, and treating us so well."
"I didn't want it to end."
"What more could you ask for?"
"I walked away from the 2017 retreat feeling extremely proud to work for this company."
"The entire day was team-building at its finest."
"Best retreat EVER!"
"Rap tatan, pin strikin', webbardy laughin', backpackin' FUN!"
"The perfect introduction to what CW/Praxis is all about."
"What a day, what a day, what a mighty good day."
"I'm proud to be 'Straight Outta Crowley.'"
"Reminded me why I love working at Crowley Webb."
"It was a great way to unify an already close-knit crew."
"The energy was palpable."
"A jolly good time with jolly good people."
"The retreat reminds me what makes Crowley Webb such an inspiring agency to work for."
"I feel lucky to be a Crowley Webber."
Well, I couldn't have said it better myself. (Actually, I did say it; that second last quote was indeed mine). At Crowley Webb, we work incredibly hard, set high standards, and we always make sure we're having fun along the way. That's what makes it an inspiring agency to work for.
P.S. – we're hiring.