Crowley Webb continues growing, adds a Grow.
We're thrilled with our continued growth and the addition of a few more fine folks to the team. Check out their creds: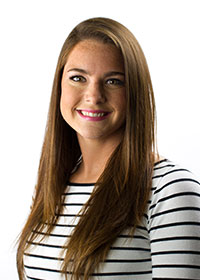 Krista Grow
Title:
Digital Project Manager
Hometown:
Rochester, NY
Education:
Pursuing an M.B.A. with a concentration in Marketing, Canisius College; B.S. Marketing, State University of New York at Buffalo
Previous Role:
Project Manager, Eric Mower + Associates
Things She Loves:
Summer, running, traveling, vacation, family time
Addictions:
Ice cream (preferably a twist in a cone with rainbow sprinkles)
---
Nolan Whipple
Title:
Videographer
Hometown:
Kenmore, NY
Education:
A.A.S. Digital Media, Niagara County Community College
Previous Role:
Co-founder, Fully Forward; Freelance Videographer and Photographer
Things He Loves:
Refinishing wood furniture, rugby
Addictions:
YouTube, Instagram
---
Natalie Tronolone
Title:
Account Executive
Hometown:
Buffalo, NY
Education:
B.A. Business Administration, State University of New York at Buffalo
Previous Role:
Marketing Director, Palisades Center; Assistant Marketing Director, Walden Galleria
Things She Loves:
Family, good food, going on spontaneous adventures
Addictions:
Binge-watching Netflix, peanut butter M&M'S, Googling every question she can't answer on her own
---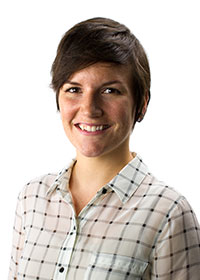 Mariel Bard
Title:
Proofreader
Hometown:
East Pembroke, NY
Education:
B.A. Art History, European Studies, German, and History, Canisius College
Previous Role:
Assistant Editor, Prometheus Books
Things She Loves:
Her basset-lab mix named Audrey, her niece and nephew, running, colorful tights
Addictions:
The Bills, German soccer, Netflix, crafty things on Pinterest that end up being way more difficult than they look
---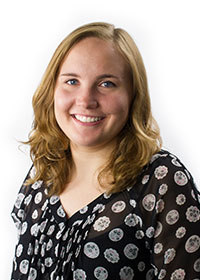 Alexandria Shanahan
Title:
Administrative Assistant
Hometown:
Arcade, NY
Education:
B.S. Communication with an emphasis in Public Relations and a minor in Leadership, SUNY Fredonia
Previous Role:
Teller, Five Star Bank; Marketing and Communications Intern, SUNY Fredonia; Public Relations Intern, Mode PR
Things She Loves:
Dogs, bike rides, fall weather, chocolate, Netflix
Addictions:
Iced coffee, YouTube, sponge candy ice cream, Taylor Swift's 1989 album
Welcome aboard, kids!