Employee spotlight: Joe Russell.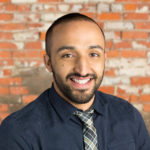 For this month's employee spotlight, we're featuring Senior Project Manager Joe Russell. Joey's contributions to Crowley Webb rival the number of nicknames he's accrued around the office: Joey Jingles, Joey Sprinkles, Joey Kicks, Joey Claws, and the list goes on. A seven-year veteran of CW, he continues to tirelessly tackle every account service challenge with positivity and maybe even a sweet dance move or two. Our agency just wouldn't be the same without this genuine, kind, hardworking guy.
We know if Joey Cocktails could be anywhere, doing anything (other than in Buffalo, New York, managing awesome campaigns for his clients), he would be seeing his favorite artist (Justin Timberlake) in his favorite city (Nashville, Tennessee). In the meantime, catch him behind the pine at AAF Buffalo's Big Tip-Off event on August 15, where he will be sure to make CW proud. Now let's get to know the life of the party.
---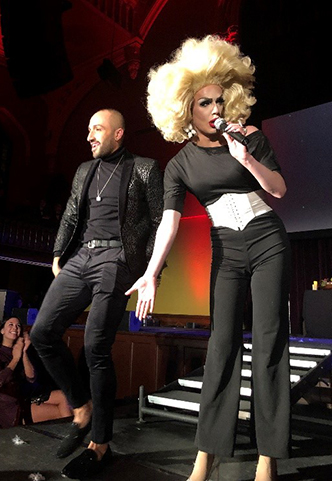 Joe Russell (on the left) at the 2019 American Advertising Awards in Buffalo, NY.
What has been your coolest work experience?
Meeting and working with Stevie Johnson earlier in my career #HBHF. Good dude.
What do you like best about what you do?
The people, for sure.
What advice do you have for emerging talent in the field?
Get an internship, ask smart questions, and be humble – but always have an opinion.
What would the title of your autobiography be?
Just a Kid from Cali Who Calls NY Home.
What's the first thing you would buy/do with $1 million?
Open a tiki bar.
What's the last book you read?
Hamilton: The Revolution by Lin-Manuel Miranda and Jeremy McCarter
What makes you a great guest at a cocktail party?
I never turn down a drink.
What do you bring to the Crowley Webb account service team?
A positive attitude and 6/10 dance moves.