Put your hands together!
Congratulations are in order for some hardworking folks across Crowley Webb, spanning our account service, analytics, and video departments, in addition to our Praxis project management folks. With new endeavors on the horizon, we're excited to share the agency's latest round of great news.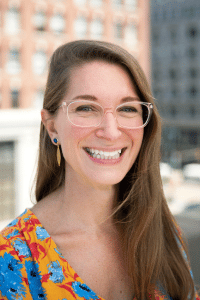 Alaina Garvey has been promoted to senior account supervisor. We've been lucky to have Alaina on the team for nine years now, as she first joined Crowley Webb as an assistant account executive back in 2013. In her role, she's responsible for driving marketing strategy on behalf of her clients and ensuring that the agency is executing fully integrated marketing campaigns in alignment with that strategy. Not to mention, she's a natural at new business and her ability to serve as a mentor to junior team members is second to none. Alaina's nothing short of an account service all-star.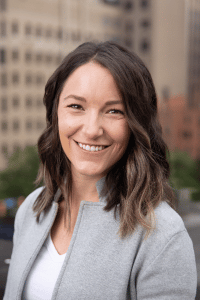 Mary Kate Sidoti
has been promoted to data analytics supervisor. Joining the agency more than eight years ago, Mary Kate has been an essential piece of the A-team ever since. Between managing all incoming Praxis studies, working on
Sample
(Crowley Webb's very own consumer panel), training new hires, and much, much more, Mary Kate is still able to keep the analytics team on their toes, making sure that everyone always delivers – and on time. She's also one of the co-chairs of the company's philanthropic committee, CW GivesBack, working to organize volunteer opportunities and donations to local organizations each month.
Chris Carbone has been promoted to strategic team lead, data analytics. Since first joining the agency back in 2017, Chris has continued to make a huge impact, ensuring that every single website the team touches has the proper tagging and KPI setup. If that sounds confusing to you, it's OK – that's what Chris is here for. Chris has also taken charge of the development of the team's centralized metrics trackers to help clients optimize their media tactics and spend based on results. In other words, Chris has helped the A-team earn its name.
Cher Clayton has been promoted to strategic team lead, data analytics. Cher first came to Crowley Webb in 2017, shortly after receiving her PhD from the University at Buffalo. Equipped with her robust experience in quantitative research, Cher had quickly rounded out the A-team with her natural ability to lead and draw helpful conclusions. In her role, she continues to manage primary quantitative projects and ensure the best forecast available to clients in addition to working closely on Sample. Aside from the A-team, she's also an active and passionate member of the agency's DEI committee.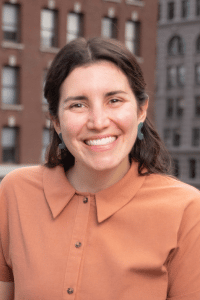 Adina Delmar has been promoted to senior account manager. For the last 10 years, Adina's exceptional attitude, work ethic, and dedication has resulted in some fantastic work, amazing client relationships and a lasting positive impact on our community. Adina continues to add tremendous value for M&T Bank and other accounts within the agency and has become an undeniable ally and mentor within the account service department. She truly is sunshine personified, and Crowley Webb is beyond lucky to have her. She also puts a lot of her time back into the community, serving on both the AAF Board and volunteering with Buffalo Prep.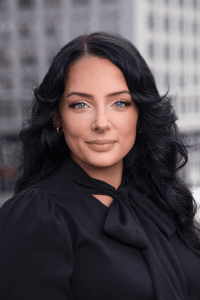 Karli Pawlak has been promoted to art director. Karli has been an instrumental part of the creative team since joining Crowley Webb in July 2021, as she always brings new and exciting ideas to the table and turns them into one-of-a-kind materials. In addition to consistently delivering quality work, she balances a variety of clients and projects all at once. She also earned the title for "Best Halloween Costume" in 2022 because she's just that cool.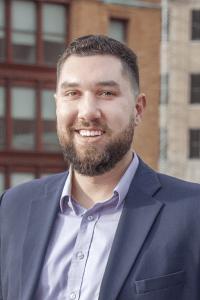 Mike Taboni has been promoted to account manager. Since first coming to Crowley Webb in July 2021, Mike has only added to our agency's ability to manage stellar client relationships, budgets, and deadlines. In his growing role, Mike is responsible for the day-to-day maintenance of several of the agency's most integrated accounts while strategically coordinating the efforts of our agency's media, public relations, digital, analytics, and creative team to executive successful marketing campaigns. Always ready to provide you with whatever you need, Mike is not only resourceful to clients, but he's constantly on board and ready to help his teammates. What a guy!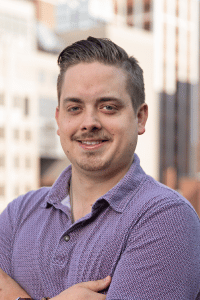 Dustan Whitcomb has been promoted to associate producer. Since joining the video department as a production assistant in September 2021, Dustan has proven himself to be an invaluable member of the agency's video team. Playing a large role in almost every video project the team tackles, Dustan keeps the team organized and on task so that they can constantly deliver at the highest level possible. Not to mention, he's an all-around good guy and team player that clients and coworkers love to engage with.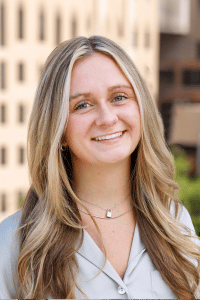 Courtney Flynn has been promoted to account executive. Within the first few weeks of Courtney joining the team back in June 2021, it was clear that Court fit right into her role. Through her exceptional work ethic and understanding of the agency's process and overall business, Courtney has quickly become a dependable asset within the account service department. Needless to say, we're beyond thrilled to see what the future holds for Courtney in the years to come.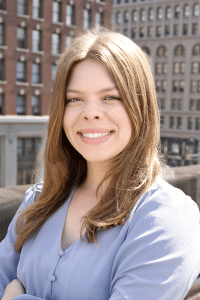 Jessica Kobis has been promoted to project manager at Praxis. Jessica first joined the Praxis team as a project coordinator in February 2021. Not only is Jessica a joy to work with across her teammates and clients alike, she's also always on top of her day-to-day responsibility to ensure that campaigns run smoothly. Plus, it doesn't hurt that she has exceptional attention to detail.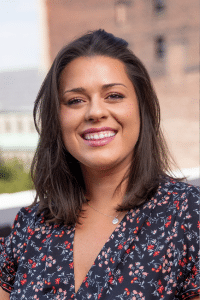 Andi Decker has been named project manager at Praxis. Previously, Andi served as a strategy coordinator on the Praxis team. After showing a great interest in project management and shadowing some fellow PMs (did we mention she has an absolute knack for organization?), Andi made the switch to our project management team. We are thrilled for Andi and her new endeavors!
We couldn't be happier for these Crowley Webbers and our peers at Praxis. Cheers to all! If you'd like to learn more about the team and the work we do here, take a look at our capabilities page. And if this sparks some interest, head on over to our careers page. We're hiring, and always looking to add to this team of talented folks.