We love doing work for HEALTHeLINK.
(You can say that again!)
Don't you hate when you go to the doctor and have an unnecessary test performed? It's not only a waste of time, but a waste of money too. Duplicate testing is just one of the nuisances HEALTHeLINK is looking to remedy with their clinical healthcare exchange. A collaboration within WNY's medical community – including hospitals, health plans, and physician practices – HEALTHeLINK was created to exchange health information securely and efficiently. That means better information for doctors. Less time in waiting rooms. And fewer duplicate tests. Sounds great, right?
We've had the pleasure of partnering with HEALTHeLINK for nearly a decade. So when they wanted to put up some billboards to spread the news that "it's working," we were thrilled to help out. Working with our media department, we think we came up with a pretty clever way to deliver one of the main messages.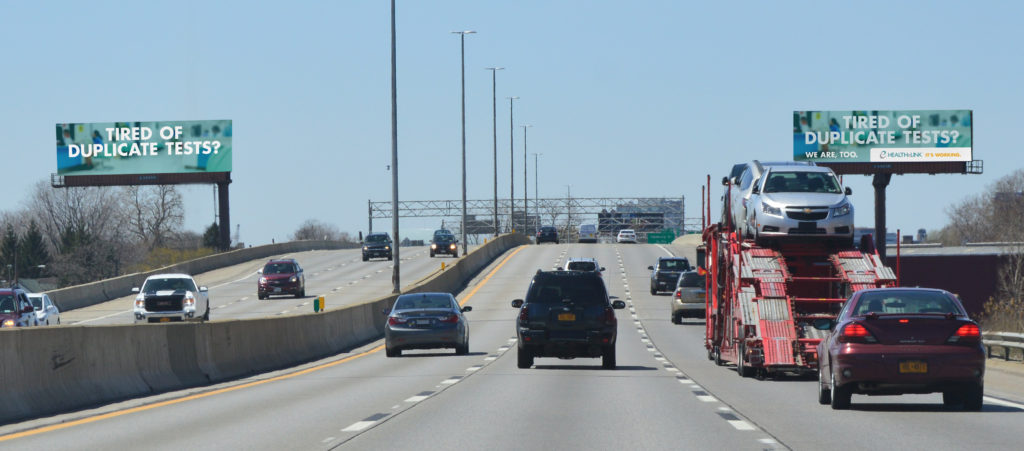 You may have seen some of the other single boards around town too.



To see more of the good work HEALTHeLINK is doing, check out last year's report to the community we helped create.