Introducing CW WasteNot.
At Crowley Webb, we have a certain fondness for this little planet called Earth. This fondness has motivated us to take steps toward protecting it. And as part of our CW culture of hard work works hard, we pulled out all the stops and launched company-wide initiatives designed to help us all reduce our environmental impact (while continuing to provide our clients with first-rate advertising, of course). Here are a few of the activities we've been up to.
In March, we launched CW WasteNot, a committee within the agency that finds ways to reduce waste within The Sweeney Building and our surrounding neighborhood. The committee has made it a goal to help improve our work space, our community, and our environment.
Case in point! Just last week, CW employees gathered to spruce up Main Street downtown in honor of Earth Day. The group of 25 Crowley Webbers was split into five teams to remove trash and debris from the downtown area, as well as collect any recyclables. The cleanup was a chance for us to give back to the city we love and demonstrate our commitment to the neighborhood in which we reside.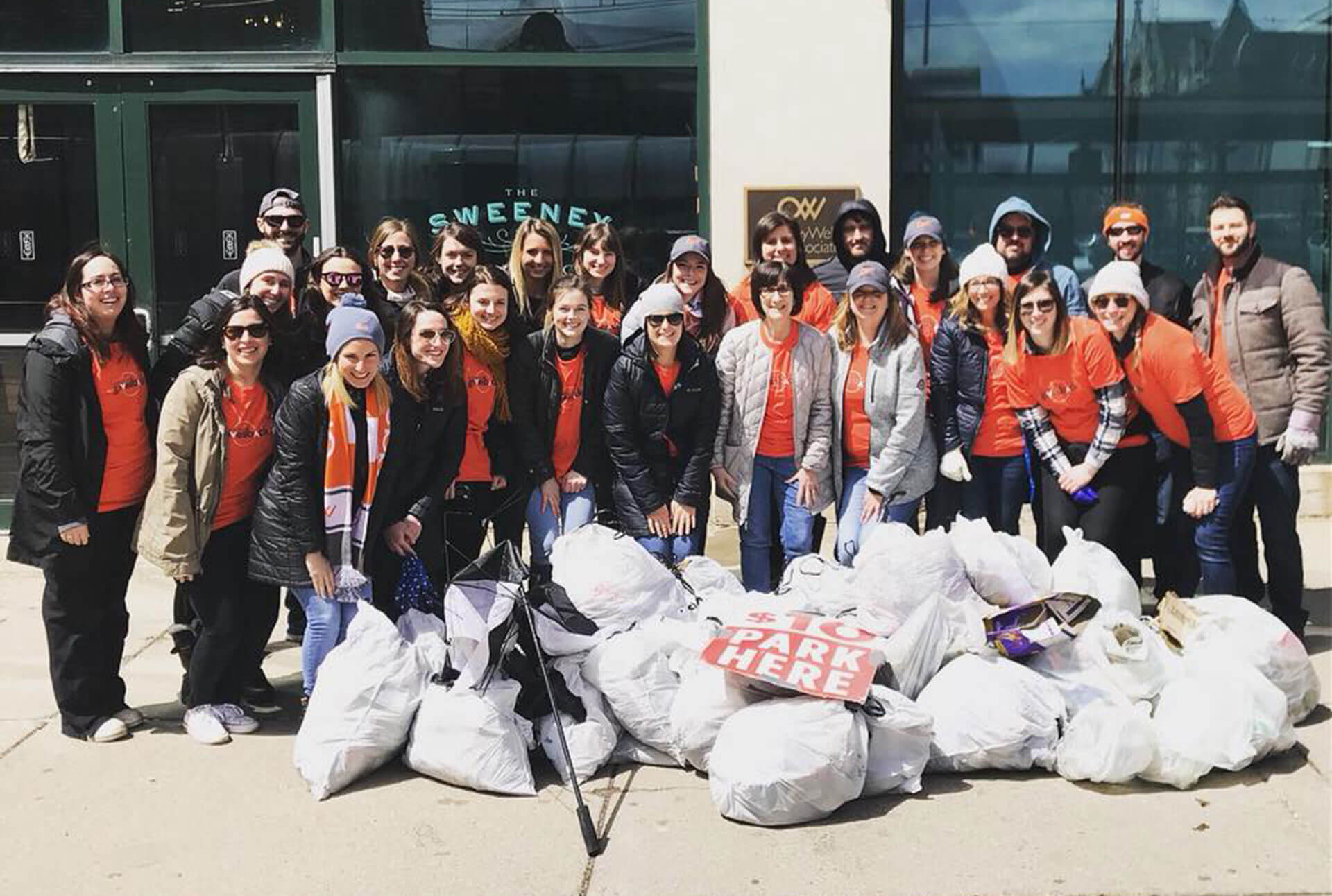 Crowley Webb and The Sweeney Building recently hosted an e-waste collection for local electronics recycling company Sunnking. Two bins were stationed in the lobby of 268 Main Street from March 19 through April 2. Building tenants were encouraged to donate any outdated or nonfunctioning electronics, and all proceeds from the drive were donated to send children to Camp Good Days.
Stay tuned for more creative initiatives from our CW WasteNot committee. And remember, when it comes to protecting and preserving our planet, we can all do something to make a difference.