Introducing The Sweeney Building, the (not so) new kid on the block.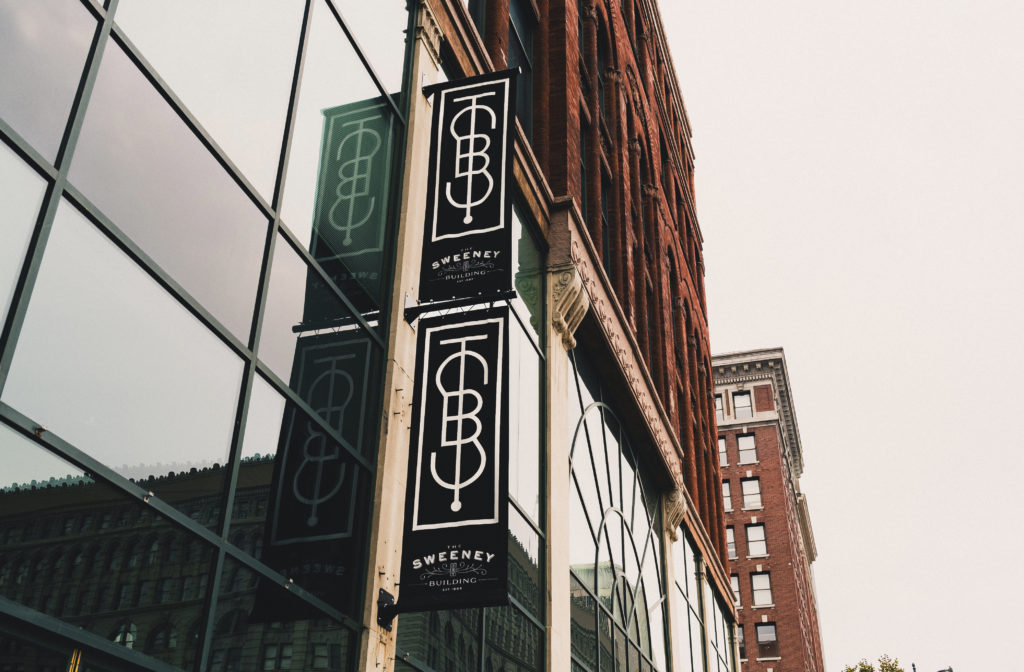 We at Crowley Webb have called 268 Main our home for 26 of our 30 years in business. It's pretty safe to say we're happy here.
So when the opportunity arose back in April to purchase the building, three of Crowley Webb's partners did just that. And as you'd expect from the hardworking ad agency, we couldn't wait to get our hands dirty creating an awesome new brand for our longtime home.
We began our creative process at the Buffalo History Museum, combing through century-old records. We read. And read. And read some more. We pulled book after book from shelf after shelf.
And after hours and hours (and hours) of digging, "The Sweeney Building" was born.
We discovered that many businesses have resided in 268 Main over the years, but the one that stood out to us the most was the Sweeney Company Department Store, which occupied the building in the early 1900s. It was one of the longest-standing tenants. Not to mention, "The Sweeney Building" rolls off the tongue quite nicely, don't you think?
With a name in place, we got to work. Think logo design, outdoor signage, a brand new website.
Our inspiration for the logo came from exploring designs dating back to the early 1900s. We loved the idea that logos back then weren't necessarily driven by simplicity like so many are today. In fact, the goal was often to fit as much into a logo as possible. So we incorporated multiple typefaces and created a monogram that can stand alone, if need be. We also traced design elements from the façade of the building to create an enticing visual that reflects the details of the craftwork. We pulled it all together into a logo that couldn't be more fitting for the building it represents.
Our front windows are now adorned with this logo, and Main Street pedestrians can see the monogram flying proudly on outdoor banners.
So next time you're in the neighborhood, why not stop by and check out The Sweeney Building? Oh, by the way, we've got some great spaces for rent on the first and second floors, all with stunning views of Main Street. And some pretty decent neighbors on the floors above.