Rolling up our sleeves for the Buffalo Niagara Partnership.
Western New York has sure seen its fair share of tough times. And we'd like to think that feet upon feet upon feet upon feet of snow and stray barbs from sports celebs have only made us tougher. But, wow, this pandemic. "Unprecedented" may be cliché to say these days to say, but it's fitting nonetheless. And with so many areas of our community affected in so many different ways, it's difficult to even know what to do.
We all want to do something, though, right?
It was this spirit that prompted our chief creative officer to post the following on Facebook in March.

Well, our friends at the Buffalo Niagara Partnership took notice and decided to take us up on Jeff's offer.
Fast-forward five months (what even is time these days, right?) and the "It's our job" campaign is launching.
The Buffalo Niagara Partnership wants to ensure the economic growth our region has experienced over the last decade and a half isn't cast aside by one ugly virus. So the initiative, which has some local champions like M&T Bank, The Buffalo News, and WGRZ on board, focuses on responsible habits by all to keep the doors of businesses open and our neighbors working.
We created the theme, "It's our job" to allude to the fact that we all have a role to play in this critical time. We then developed the look, which has an organic, down-to-earth feel. We wanted to create a homey, authentically Buffalo design platform, that almost feels like it was created by the community.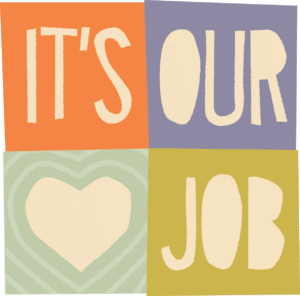 From there, we developed posters and print ads.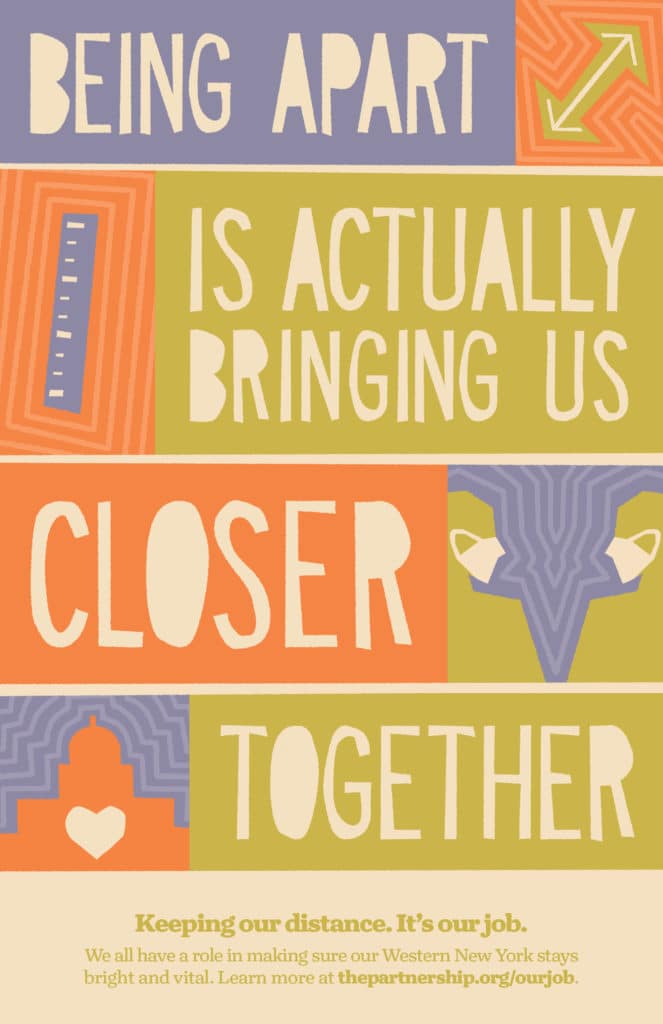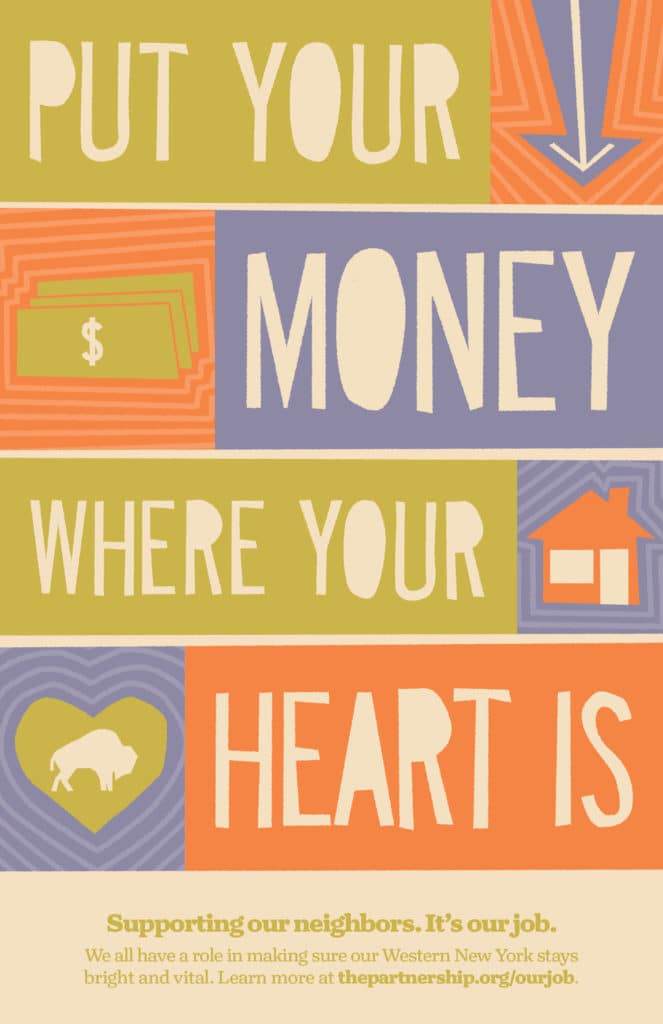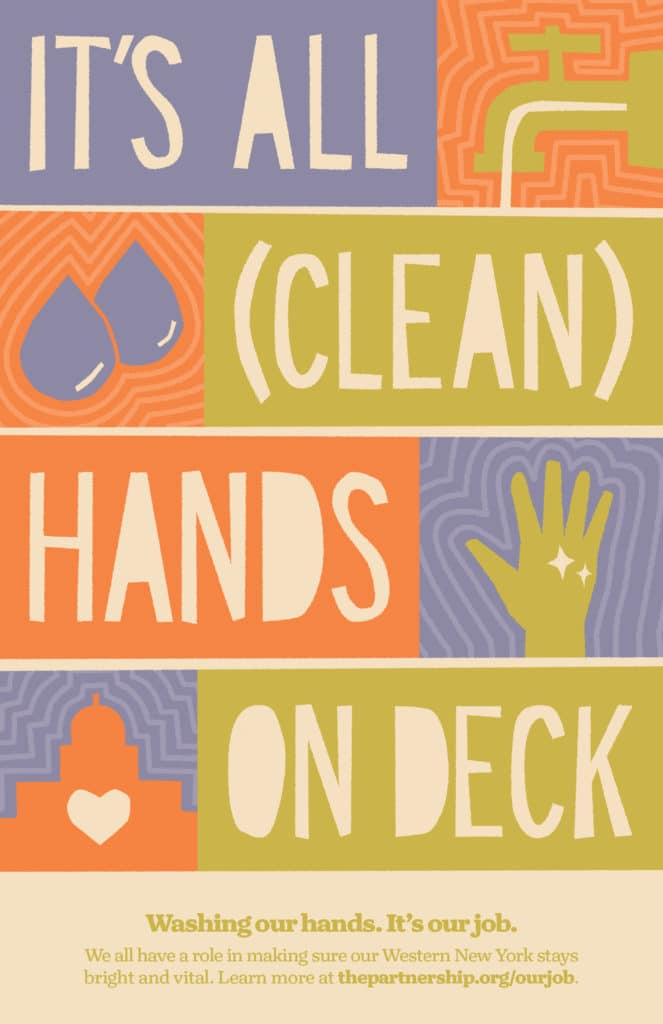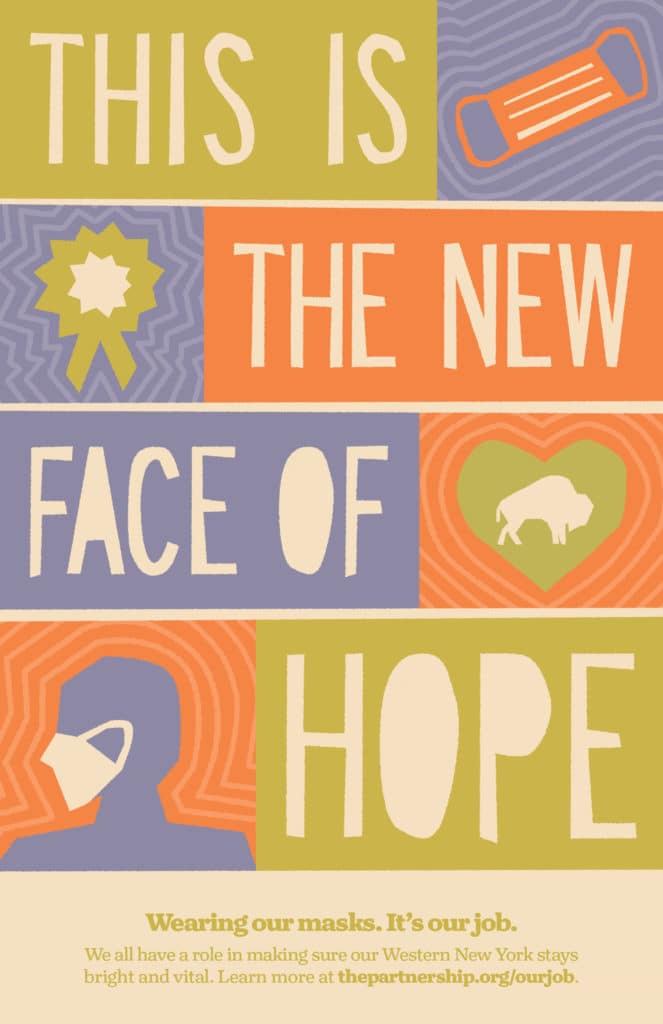 Some 15-second animated spots to run on social and broadcast TV.
And even some signage for local businesses to display.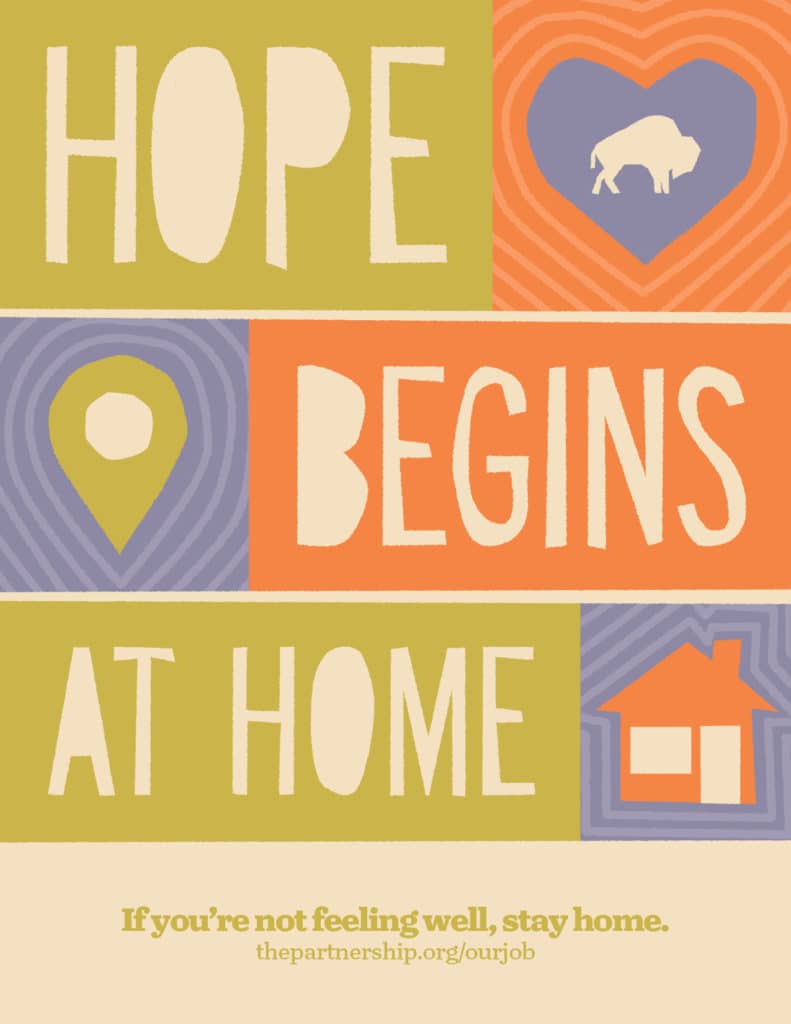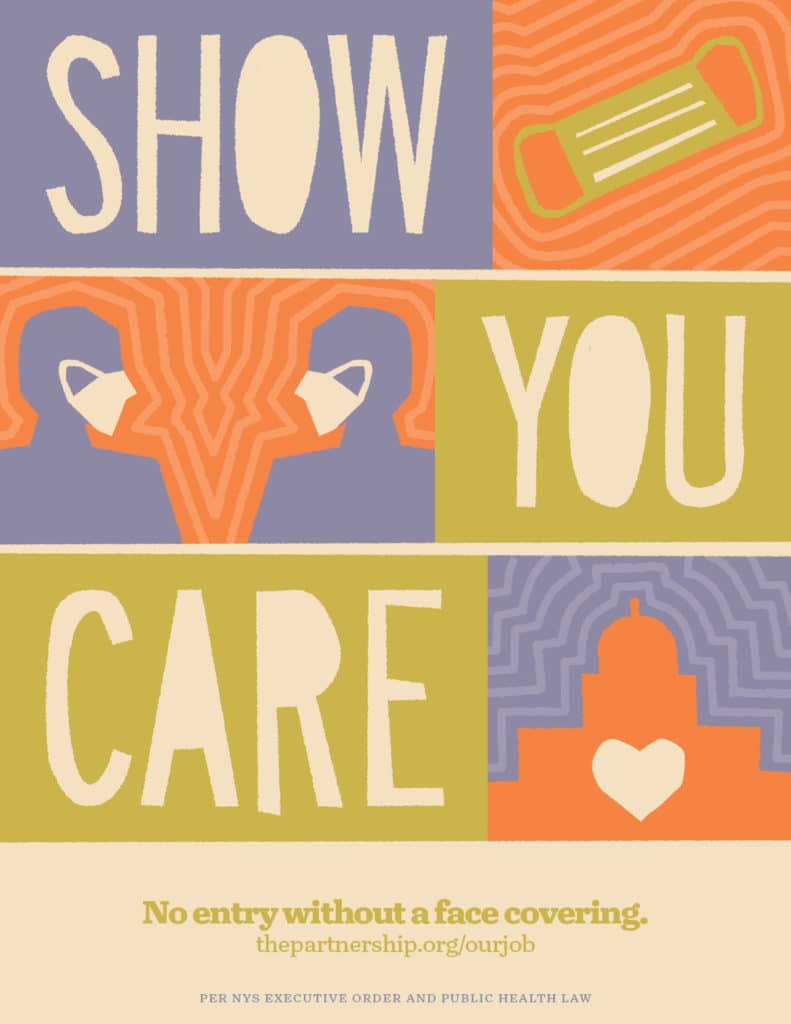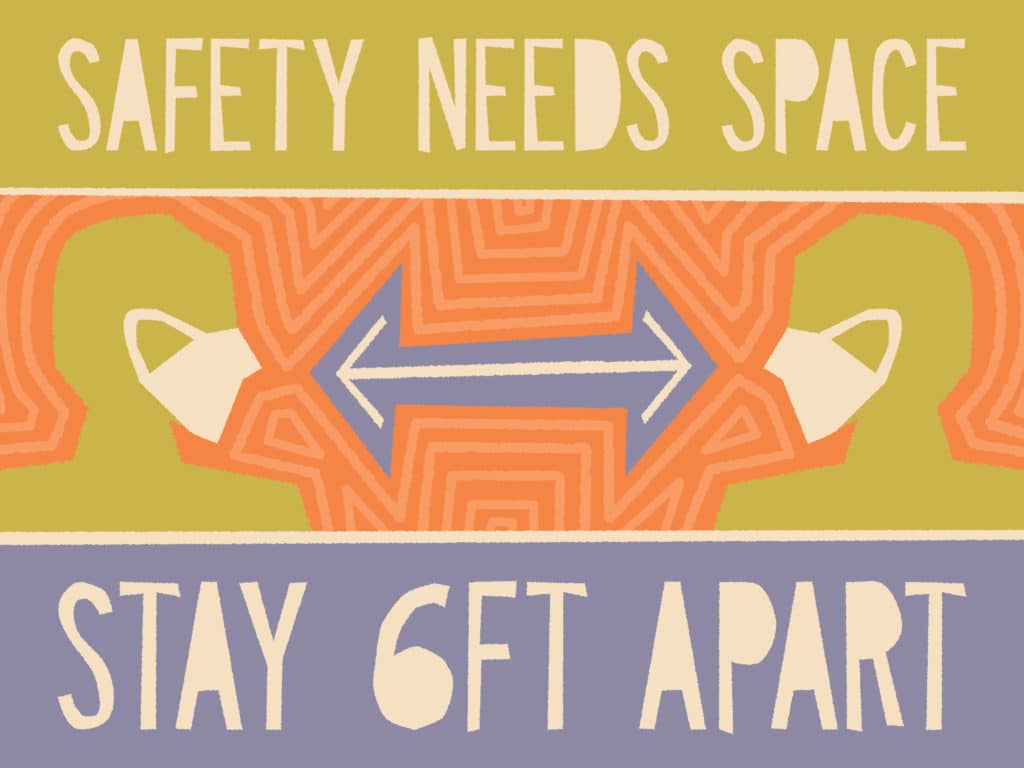 While we hope the worst is behind us, we ultimately know that we really don't know what tomorrow will bring. (Thanks, 2020!) But we do know that acting responsibly helps. And, at Crowley Webb, we're proud to do our part and to be part of this effort. Because, it's our, ya know, job.