Some huge news from Crowley Webb.
Although the way we work has changed quite a bit over the past few months, one thing that hasn't changed is our team's commitment to working hard for our clients. Amid everything, we would still like to celebrate our exciting news, which include eight promotions and two new faces joining the CW family.
Promotions.
Ringing in 20 years at the agency, Matt Low has been promoted to senior vice president. As one of our proud company partners, Matt has been serving up the most Crowley Webb spirit since his days as an intern in 1999, quickly getting noticed for his unparalleled passion, enthusiasm, and competitive edge (especially in paper football). Driving the creative department to much success, Matt has tallied up his fair share of accomplishments – including award-winning campaigns, the prestigious Joe Crowley Award for Service, and countless other esteemed recognitions. Safe to say, we're a better agency because of Mr. Low.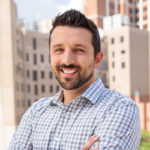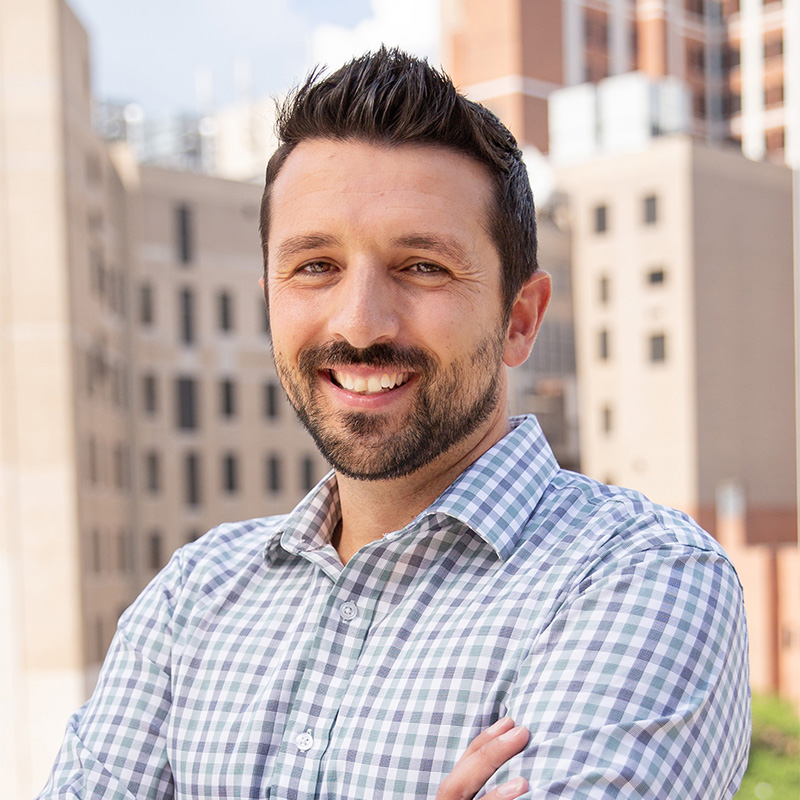 Biagio Patti has been promoted to senior vice president. Yet another accomplished company partner, Biagio heads up the media team and embodies what it means to be a Crowley Webber – easy to talk to and one of the hardest workers around. Celebrating 14 years with CW, Biagio has been an asset since day one, strengthening relationships with our M&T Bank, Wilmington Trust, and Monroe Community College clients, just to name a few. He's also always ready and willing to round up a lunch crew at 12pm on the dot, which is something many of us appreciate.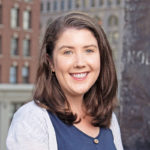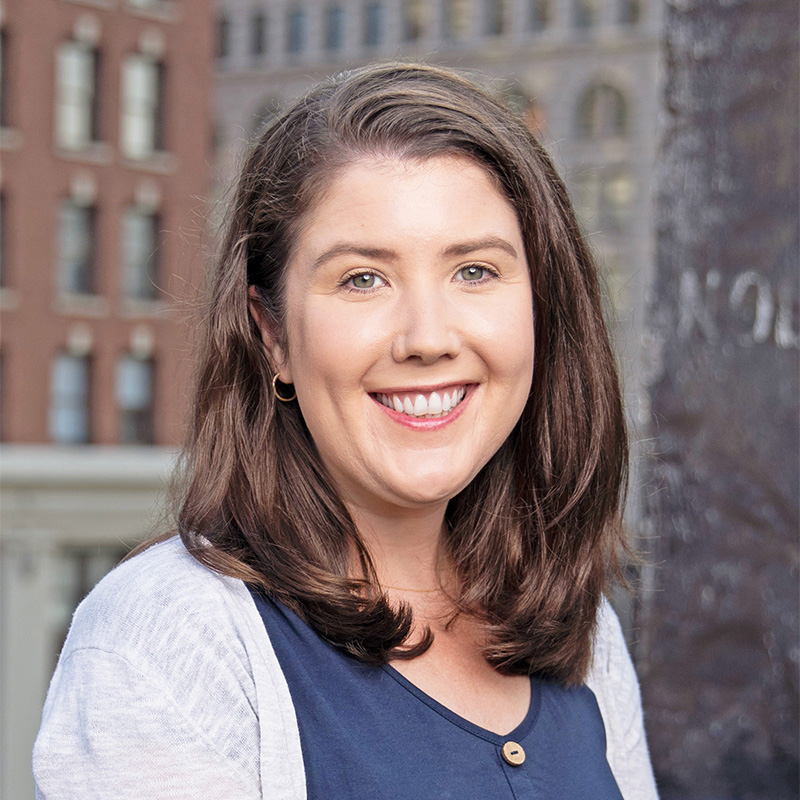 Karen Grobe has been promoted to vice president at Praxis. Making her way to Crowley Webb in 2006 and working her way up at Praxis after joining in 2011, Karen has shown just how integral she is to her team and the company overall. Executing and ensuring smooth recruitment and retention campaigns for all our Praxis clients is no simple task, but Karen makes it look easy. There's no denying her dedication and passion for the projects that come her way.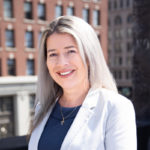 Andrea Berki-Nnuji has been promoted to vice president. With an attention to detail like no other, Andrea has helped drive the best results while leading the analytics department, seeing all campaigns through, from primary and secondary research to projections, measurements, and final reports. She's been part of the "A-Team" since 2013, and we wouldn't be the same (or as smart) without her.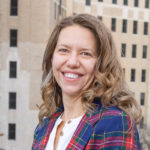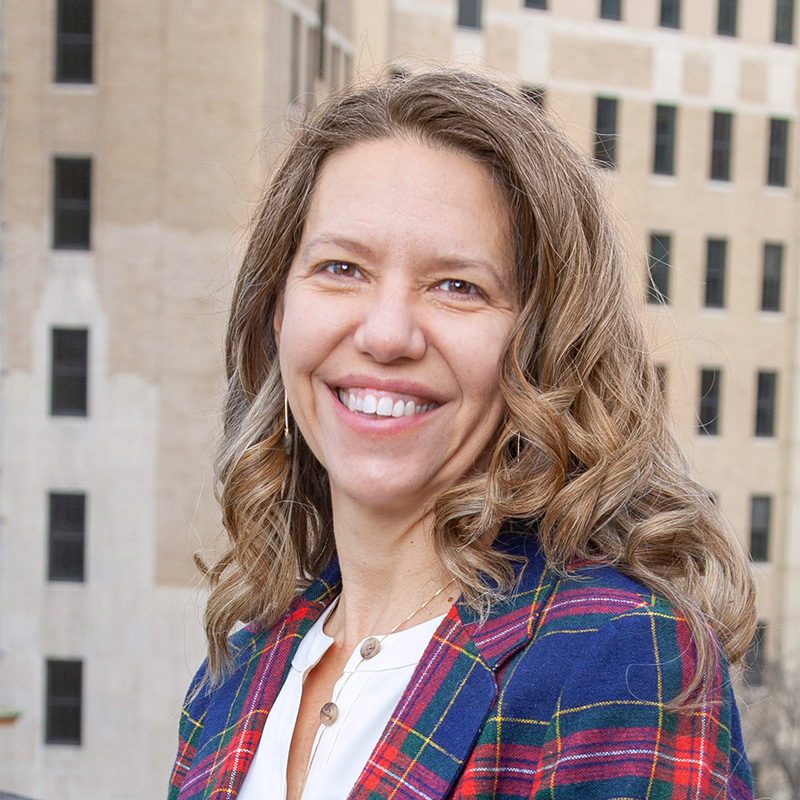 Molly Chvala has been promoted to vice president. In 2018, Molly joined CW as the director of digital strategy. Fast-forward almost two years, and Molly has helped execute stellar digital campaigns – from M&T Bank to ESAB Welding and Cutting – providing her wealth of knowledge and years of experience. With her great spirit and easy-going attitude, Molly is an absolute joy to have leading our digital team.
Mary Cormier has been promoted to media supervisor. She has been with us for an incredible 10 years (that's right, A DECADE!), proving to be a key member of the media team and an all-around lovely person. Since the very beginning, Mary has been integral to the success of her clients' campaigns and her department. We're thrilled to celebrate not only Mary's promotion but also her impressive 10 years at CW!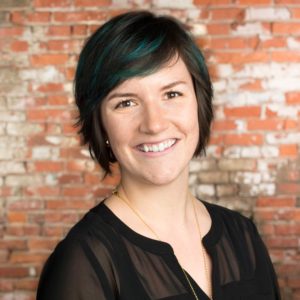 Mariel Bard has been promoted to senior editor. Since joining Crowley Webb five years ago, Mariel has become our honorary wordsmith, upping our writing game like no other. With her helpful weekly emails and tricks for the agency, Mariel always goes the extra grammatical mile. Her ability to ensure flawless work, while having fun with it, is a tell-tale sign of the undeniable passion she has for her craft. We're grateful that she keeps us, and our punctuation, in check.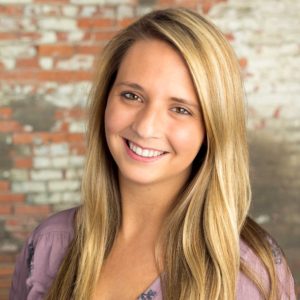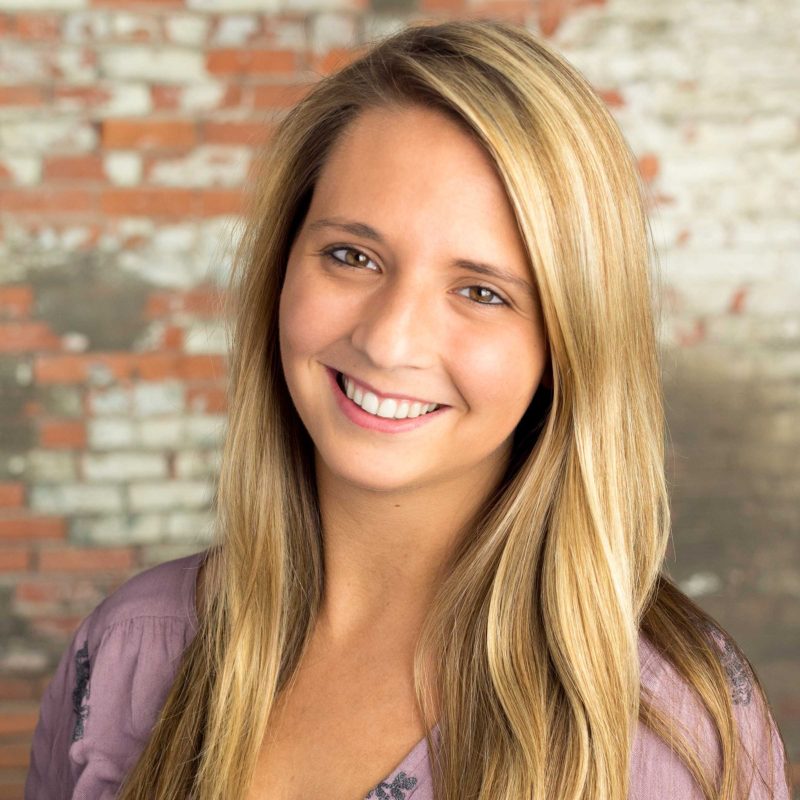 Rosalind Cardone has been promoted to senior copywriter. Rosalind came to Crowley Webb following her graduation from Syracuse University in 2016. After striking up a conversation at a career fair with two of our fearless creative leaders, Liz and Jeff, it was an easy decision to bring her onto the team. With her big brain, positive attitude, and top-notch writing skills, Rosalind proves every day just how much of a tremendous asset she is to the copy team and the Crowley Webb family.
New hires.
AJ Wade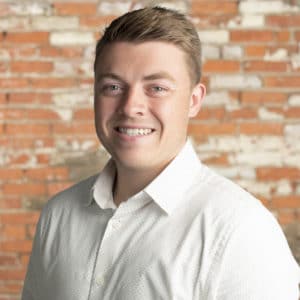 Title: Junior Analyst
Hometown: Lockport, NY
Education: B.S. Health Analytics, D'Youville College
Previous Role: Recent college graduate
Things He Loves: His family, friends, dogs; playing soccer; and friendly competition!
Addictions: Soccer and sports in general
Shannon Coleman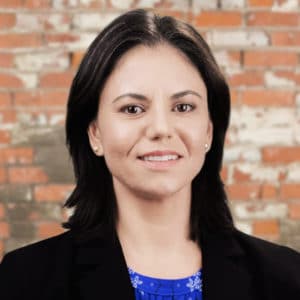 Title: Data Analyst
Hometown: Lancaster, NY
Education: Ph.D. Educational Psychology and Quantitative Methods, M.S. Educational Psychology, B.S. Elementary Education and Teaching, State University of New York at Buffalo
Previous Role: Recently completed her Ph.D.; Child Research Intern, Fisher Price
Things She Loves: Her dogs, Kevin Arnold and Winnie Cooper; her husband, Matt, who is lead singer and guitar player of Buffalo's premier 80s cover band, Invisible Touch; reading; traveling; being outdoors; and gardening
Addictions: Hot yoga, tacos, kombucha, tea, and salsa
We can't wait to share more news from this hardworking crew. If you're interested in joining our team, apply today. We look forward to hearing from you!