Meet Andrea, Brittney, and Elizabeth.
We're excited to announce that we've added three ultra-talented ladies to the team. (Who run the world?) Say hello to Andrea, Brittney, and Elizabeth.
Andrea Gallagher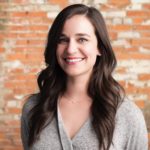 Title: Public Relations Director
Hometown: San Diego, CA
Education: B.A. Communication, San Diego State University; M.S. Public Relations and Corporate Communication, New York University
Previous Roles: Director of Marketing and Public Relations at the Buffalo Museum of Science; Account Director at Weber Shandwick
Things She Loves: Friends and family, her dog (catch him on Instagram @buster_notalab!), traveling, Harry Potter and most other forms of nerdery, warm weather, a good book
Addictions: Coffee, ice cream, Friends, getting emotionally attached to adoptable dogs on Instagram
Brittney Dullin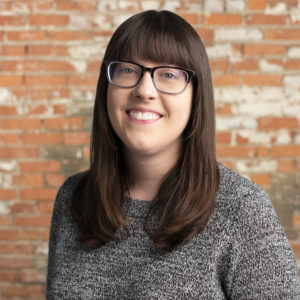 Title: UX Designer
Hometown: Rome, NY
Education: B.F.A. Visual Studies with a concentration in Communication Design, State University of New York at Buffalo
Previous Role: Director of Technology at a small branding agency
Things She Loves: Her dog, biking at night in the summer, Marvel movies
Addictions: Pizza, black tea, good podcasts
Elizabeth Nolan
Title: Project Coordinator
Hometown: Manlius, NY
Education: B.S. Marketing and Entrepreneurship, Canisius College
Previous Role: Account Coordinator at Mainstreethost
Things She Loves: Her sweet corgi, Tali; watching dumb movies with her boyfriend; going to concerts
Addictions: Reading, tacos from La Divina, chocolate marshmallow ice cream
Welcome, new friends!