Let's get reading!
The sun is out, the birds are chirping, and that new book smell is wafting through the air. It seems like we're finally done with winter-hibernation-reading season (did I jinx it?) and the unofficial kick-off to spring-porch-reading season – World Book Day on April 24 – is upon us.
To celebrate, we've polled our favorite CW book worms to share what they'd recommend for your next read. Check out these titles!
FICTION.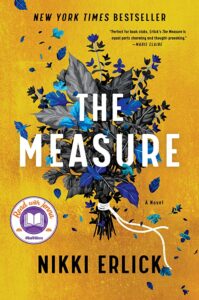 The Measure by Nikki Erlick
Rating: 5/5
"It was a very unique concept for a story. It made you question what you would do if you were in the characters' situations, and it had a twist at the end!" – Mary Kate Sidoti, data analytics supervisor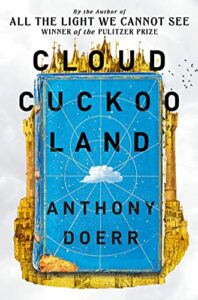 Cloud Cuckoo Land by Anthony Doerr
Rating: 5/5
"This incredible book reminds the reader how important storytelling is for our histories and for our futures. You meet five characters with three storylines and instantly become immersed in their time and place of being. Just as you are hooked on their every word, you fly into another era of imagination. This is a long one, but definitely worth it if you enjoy reading!" – Laura Hettrick, sr. account executive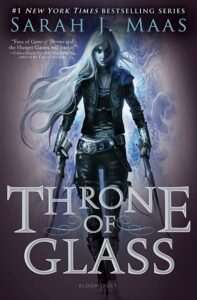 Throne of Glass by Sarah J. Mass
Rating: 1,000,000/5
"This is everything Game of Thrones WISHES it was. Huge fantasy world building, incredible character development, adventure, action on nearly every page, and a warrior heroine. I would sell my soul to be able to read this again for the first time!" – Ashely Glassman, project manager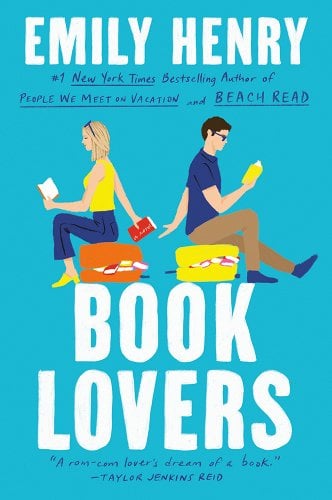 Booker Lovers by Emily Henry
Rating: 4.5/5
"This is the perfect summer read (or any time of year, really). It follows a girl boss literary agent as she tackles some changes in relationships and life. While the protagonist may be viewed as cold, she never changes who she is or her mentalities in life for anyone; especially with the book's love interest (hint: It's her archnemesis). It's refreshing to have a character that values independence, is career-oriented, and doesn't compromise the things she values most. Emily Henry offers a relatable story tackling love, life, and family struggles." – Caitlyn Scully, designer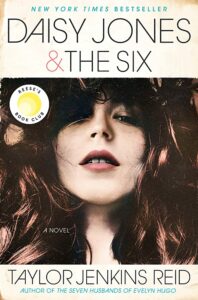 Daisy Jones & The Six by Taylor Jenkins Reid
Rating: 4/5
"I really liked the interview style of writing, and it was really fun to learn the different characters' perspectives on the same events." – Katelyn Killoran, art director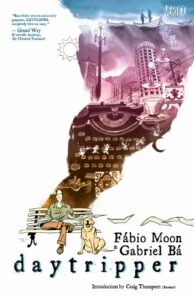 daytripper by Fábio Moon and Gabriel Bá
Rating: 5/5
"This graphic novel was originally a 10-issue, limited-time comic series run by twin brothers Fábio and Gabriel from São Paulo, Brazil. This novel combines those comics into the life story of Brás de Oliva Domingos – an obituary writer that dreams of a life of greatness. However, that greatness is argued to be found in multiple areas of his life, at various ages. It begs the question of what is most valuable and cherished in life? Is it the moments from the innocence of childhood, the success you look back on from your sixties, or the spontaneous passing glances of the love of your life in the grocery store? What the authors ended up creating in this novel was a story about the meaningfulness and importance of life, especially within those intimate, quiet moments that we all experience and wish to savor. I love this novel because a bright world is brought to life with real-world issues and devastating possibilities. It feels as though you are able to apply your own story to Brás's, to be a witness to your own cherished memories or become a guest in moments that are yet to come. The art on each page feels vibrant yet not busy, and the dialogue is simple, but revelatory. The graphic novel shows you all points of Brás's life and hooks you in, asking you to enjoy the time you spend reading, but revel in the moments you find yourself living. – Casey Kurkowiak, project coordinator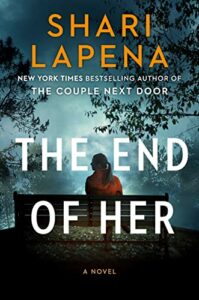 The End of Her by Shari Lapena
Rating: 5/5
"I loved this because it was totally unexpected!" – Brooke Majka, account manager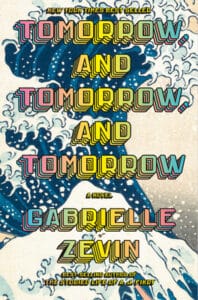 Tomorrow, and Tomorrow, and Tomorrow by Gabrielle Zevin
Rating: 5/5
"I am truly obsessed with this book! It's a story about a friendship-turned-work-partnership over the decades, plus video games!" – Andrea Gallagher, VP of public relations
NONFICTION.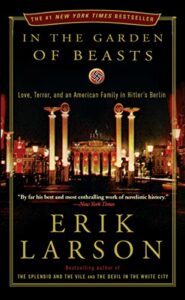 In the Garden of Beasts by Erik Larson
Rating: 4/5
"A chilling look at pre-WWII Germany through the eyes of the American ambassador and his family. Larson's beautiful prose is the perfect juxtaposition for a country gone mad due to blind fascism and hate." – Matt Low, chief creative officer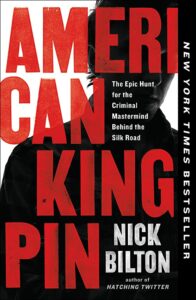 American Kingpin by Nick Bilton
Rating: 5/5
"When the Silk Road emerged on the dark web in 2011, it became the ultimate online market for drugs and all sorts of other contraband and criminal activity. American Kingpin details the creation of the Silk Road and the painstaking undercover operation that led to capturing the elusive mastermind behind it. This book shows us what happens when a shadowy underworld is suddenly only a few clicks away – it's a riveting read for sure!" – Keith Gillogly, proofreader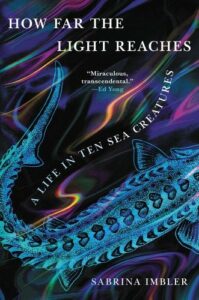 How Far the Light Reaches: A Life in Ten Sea Creatures by Sabrina Imbler
Rating: 5/5
"It's a blend of science and memoir, written by a marine biologist. Each of the essays focuses on one sea creature and a different theme from the author's own life. I loved how the author presented such expansive and radical models of family, community, and care through examples from the lives of sea creatures. And I love that it's broken up into 10 easy-to-read essays." – Lauren Lerner, writer/editor
POETRY.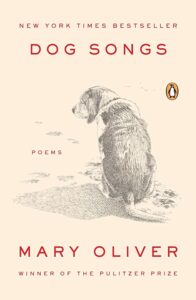 Dog Songs by Mary Oliver
Rating: 5/5
"Warning: this poetry book may or may not have made me burst into tears at the sight of my dog, but don't let that deter you! Mary Oliver's Dog Songs is filled with poems that remind us of the beautiful purpose dogs have in life, what they mean to us, and how we should appreciate them for all of the joy, laughter, and even chaos that they bring. Squeeze your pup a little tighter after this one." – Simone Riter, social video specialist
CHILDREN'S LIT.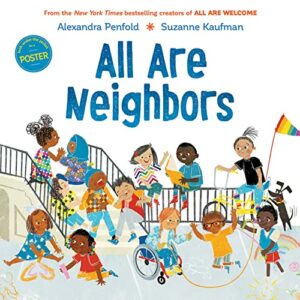 All Are Neighbors by Alexandra Penfold
Rating: 5/5
"This is actually a children's book, but it's the book I immediately thought of and one of my and my daughter Marion's favorites. It's about the beauty of diversity and acceptance, and I would read it 10 times in a row if she wanted me to, even at bedtime! – Lindsay Evans, sr. manager, outreach