New year, new faces.
Crowley Webb is thrilled to announce we've added two more to the tribe, making our total a whopping 76. Say hi to our newbies:
Caleb Houseknecht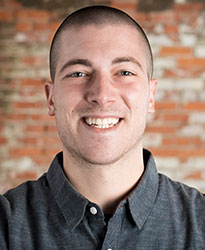 Title: Content Strategist
Hometown: Hamburg, NY
Education: B.A. English with a minor in African American Studies, University at Buffalo
Previous Role: Social Media Organizer, KegWorks
Things He Loves: Books, movies, music, camping, hiking, playing guitar, Drake (yes, the rapper Drake), spending time with friends and family, fashion, hip hop, politics, and anything outdoors
Addictions: Trying to win the New Yorker Cartoon Caption Contest, clothes
Favorite Quote: "We have two ears and one mouth so that we can listen twice as much as we speak." – Epictetus
Claire Buscemi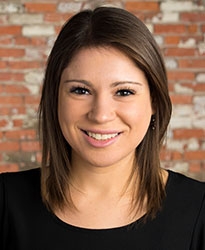 Title: Site Relations Specialist, Praxis division
Hometown: Buffalo, NY
Education: B.A. Psychology and English with a minor in Child Advocacy, Hobart and William Smith Colleges
Previous Role: Sales Associate, P&A Group
Things She Loves: Wine, Sunday Funday, Buffalove, Crystal Beach, live music
Addictions: Organization, sushi, statement pieces
Favorite Quote: "You have to trust in something – your gut, destiny, life, karma, whatever." – Steve Jobs
Welcome, welcome! Get ready to work hard and snack more than you thought possible.