Portfolio review: Anna from The Bachelor.
At Crowley Webb, we've got a handful of Bachelor enthusiasts. So it's no surprise that Tuesday morning's status meeting occasionally includes a recap of Monday night's guilty pleasure. Lucky for us, this season is totally billable (wink, wink).
Why? You may ask. Well, one of Matt James's bachelorettes – resident mean girl Anna Redman – just so happens to be a copywriter! That's right, we heard she "[writes words] for money."
Just to be clear, Anna's bully-like tendencies wouldn't get her further than one cocktail party here at CW. But we decided to take a look at her portfolio to see how her creative skills stack up.
At first glance, annathecreative.com is well designed, and she's got a fun mix of some big-name clients and social causes! Starting out at Citibank, her "Give You Credit" concept for the Citi Double Cash Card is really nice, especially considering the careful language that must be used with banking products.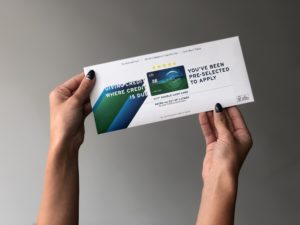 (Credit: https://annathecreative.com/citi-double-cash-card-give-you-credit)
Moving on, the "Shot in West Garfield Park" campaign for Off the Street Club's photography exposé gives all the good feels. I love the positive spin on the name and in the language throughout.

(Credit: https://annathecreative.com/work#/off-the-street-club/)
She's also got some fun social executions and captions for Moen, Carl's Jr., Pride, and Coca-Cola.

(Credit: https://annathecreative.com/carls-froot-loop-donuts)
All in all, Anna's got some good stuff. Creatives, what do you think?