Tap into valuable patient insights with qualitative research.
For patients today, the world is at their fingertips. They can research ailments, doctors, and treatment options, and modern technology empowers them to play a more active role in their healthcare. Research shows that people are more satisfied with their care when doctors get to know them beyond just their medical needs.
This patient-centered approach is equally important for healthcare marketers. To reach patients and motivate them, we must know them. Deeply. We can then tailor our marketing efforts in a way that aligns with their lifestyles and mind-sets. This is where qualitative research comes in.
Our latest whitepaper demonstrates how to:
Find and utilize in-depth historical information to better understand patients' thoughts and behaviors and the reasons behind both
Uncover emotional insights that drive patient decision making
Perform comprehensive, in-person research and identify nonverbal cues
Conduct the two overarching types of qualitative research, which are focus groups and in-depth interviews (IDIs)
Derive invaluable insights on new advertising directly from patients you're targeting
Get your copy of our qualitative research whitepaper.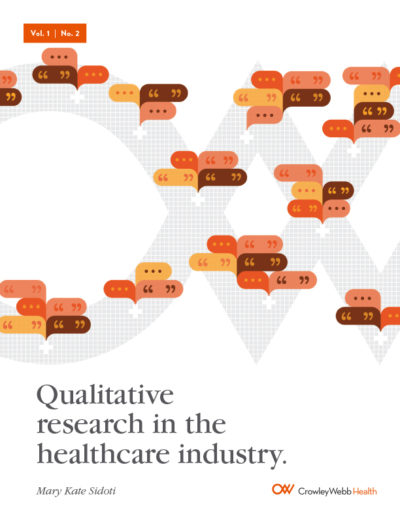 ---