Sharing some big news times two!
Here at Crowley Webb, there's lots of dedication, effort, and experience that goes into the work we do on behalf of our clients. And there's no better examples of our hardworking ways than our user experience department, led by Molly Chvala, and our analytics department, led by Andrea Berki-Nnuji. The leaders of these departments, by the way, are our newest senior vice presidents. We are thrilled to announce the promotions of these two remarkable women. Read on to learn a little more about them.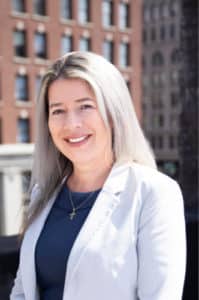 Andrea Berki-Nnuji has been promoted to senior vice president, analytics. Andrea has pioneered the discipline of analytics here at Crowley Webb. Over the course of nine years, Andrea has built our discipline into a preemptive and vital offering for all our Crowley Webb and Praxis clients. On top of that, Andrea co-founded the agency's Diversity and Inclusion Committee back in 2019 and serves as the co-chair. Andrea's leadership on this committee has resulted in numerous initiatives, including the introduction of Crowley Webb's Chroma initiative, which provides advertising and marketing support to a different minority-owned business in Buffalo each quarter. The best part? Andrea's infectious personality brings a smile to everyone around her.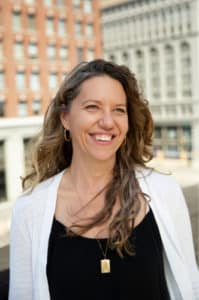 Molly Chvala has been promoted to senior vice president, user experience. Since her arrival at Crowley Webb, Molly has helped triple the UX department and garnered countless praise from clients along the way. In addition to leading her department, Molly co-founded and serves as co-chair on our Diversity and Inclusion Committee with Andrea. Molly was also heavily involved with developing Chroma and continues to be involved in each project, serving as the main point of contact between the local organizations and Crowley Webb. Her dedication to both our agency and the community continues to amaze us.
We can't wait to see what the future holds for these leading ladies. Join us in congratulating them on all their accomplishments.
Interested in the opportunity to work with them? They're looking for new additions! Check out our listings here.