Some coworkers have lunch. Some go skydiving.
Corporate culture has been tough to maintain over the past few years. But here at Crowley Webb, we've found ways to bring employees together – particularly through our agency's Crowley Connections program, which randomly pairs together two coworkers each month. These "connections" have included everything from Zoom chats to midday coffee trips to lunch by the water. But recently, digital project coordinator Duy Phan and data analyst Mohit Shrivastava took their connection to new heights (LITERALLY) – by going skydiving together.
"I always had a desire to go skydiving, but I didn't have anyone to do it with," said Duy. "When Mohit and I were discussing our meetup, I half-jokingly brought up skydiving. Well, he actually was into it and two hours later, we confirmed our reservation."
Don't believe us? Check out some of the pictures from their unforgettable day at Skydive the Falls.
Shout-out to Duy and Mohit for making Crowley Connections history. Lunch just sounds so ordinary now, doesn't it?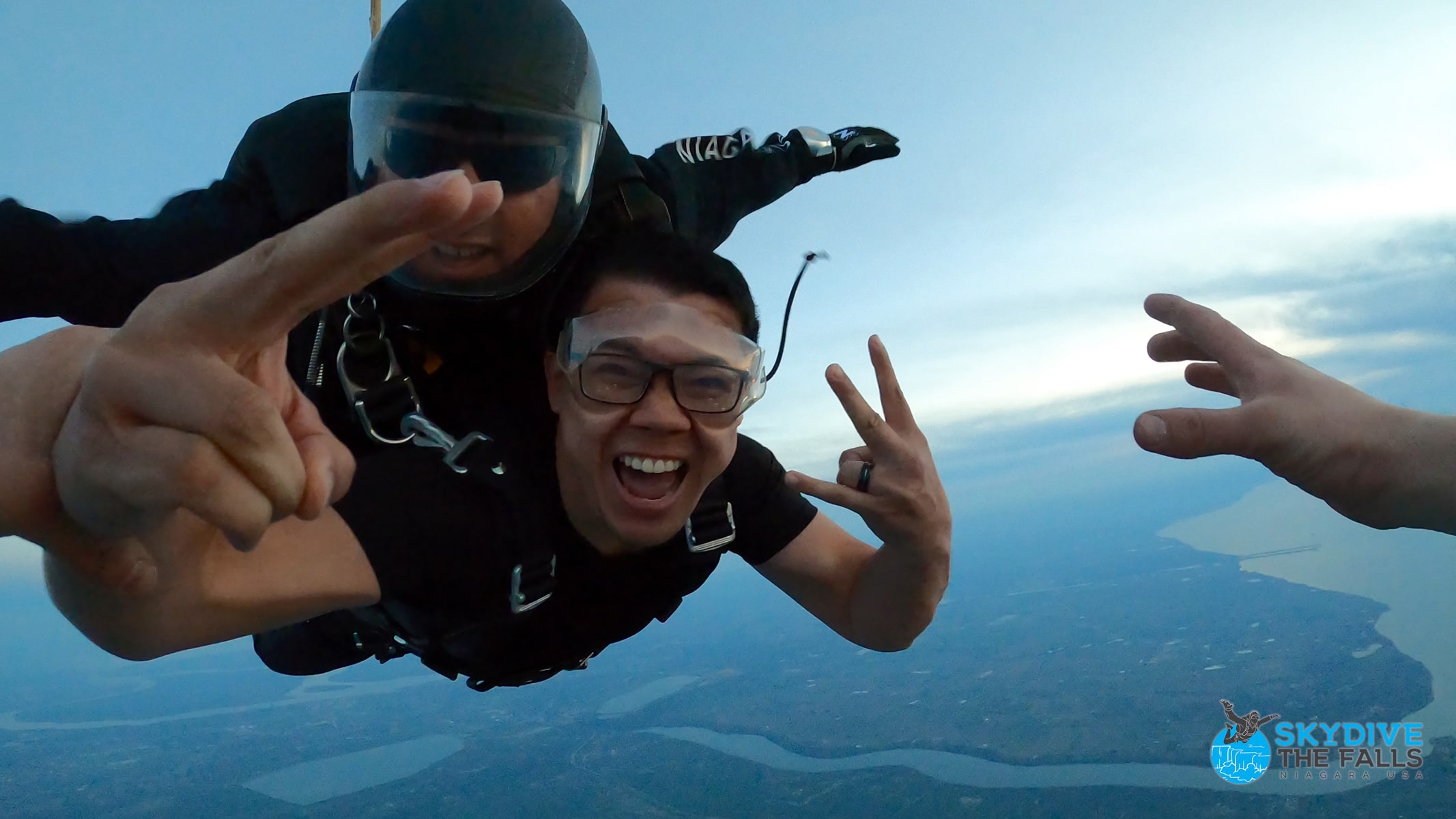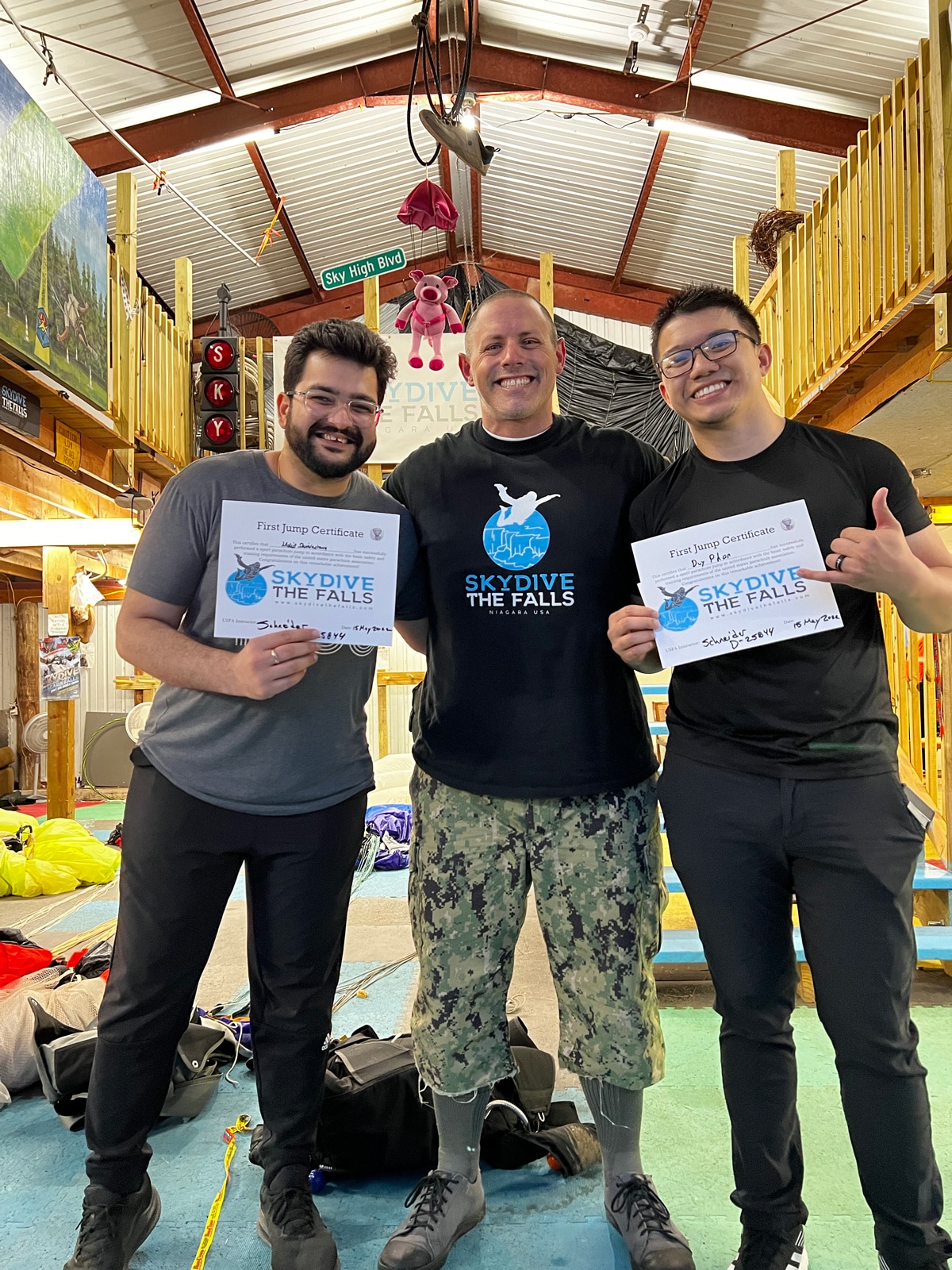 Interested in joining our extraordinary crew? Take a look at our careers page for more info and opportunities.