Make your event even more memorable with a snappy Snapchat Geofilter.
Snapchat has quickly become one of the most popular apps among millennials. In case you're living under a social rock, the app allows users to take pictures and send them to friends, and the photo messages delete themselves after being viewed. What's currently all the rage are the filters that can be applied to, and even created for, pics taken with the app. Snapchat has new filters daily, and it also has filters that are specific to the user's location, which are called Snapchat Geofilters.
There are two types of Snapchat Geofilters: Community and On-Demand. Anyone can create and submit a Community Geofilter, which is then available when users are in a public location, city, university, or local landmark. This type of filter is free, cannot include a brand logo, and is not time specific. Choosing an On-Demand Geofilter will create an event-specific filter, which is available only during a limited time frame in a specific location.
Here's what you need to create an On-Demand Geofilter:
A Snapchat account
A creative idea that also follows Snapchat's guidelines
A specific date and time range
A specific geolocation
Make it creative.
Snapchat provides templates that you can use, but the most memorable filters are customized for a specific event. Given the nature of the medium, funny filters tend to work really well. Check out these examples for some inspiration.
You may create a filter for business purposes (e.g., a company event) or personal use (e.g., your kid's b-day party). If your filter has a logo on it, you must select "business" when setting up the filter, and the business name will show over the filter for a few seconds before someone uses it (but it won't end up in the photo).
Save the date.
Once you've got your design finalized, Snapchat allows you to select the dates you want your filter to be available. However, as of right now, you cannot select dates more than month ahead of time.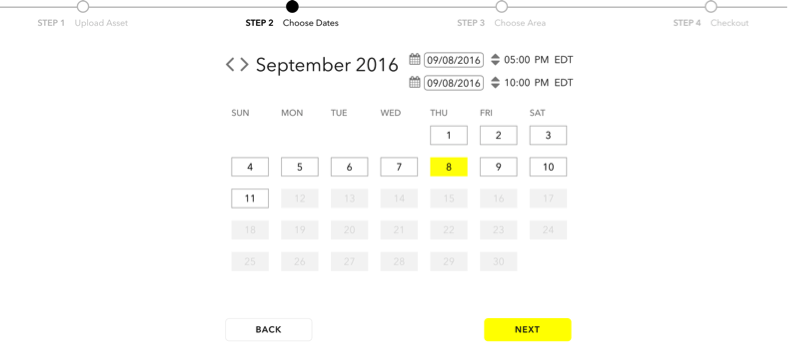 Draw your geofence.
Now decide where you want your filter to be available. Snapchat uses Google Maps and allows you to zoom way in, so geofences can be quite specific and accurate. Your fence can be as big or as little as you want – anywhere from a building to five million square feet.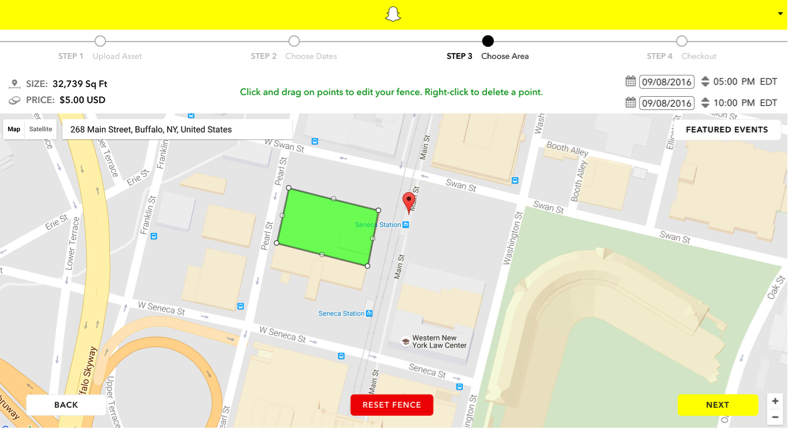 Once you've done all this, your cost is shown. The price is determined by the popularity of the date, time, and location you choose. For example, creating a filter for a professional sporting event or a major concert will cost significantly more than other filters because multiple businesses are competing for that same space, date, and time.
After submitting your filter, Snapchat reviews it, which usually takes less than one business day. If approved, it will automatically be available to any Snapchat user who is within the geolocation during your event. If rejected, you will receive an explanation via email and you won't be charged.
Measure your success.
You want to know if all of this is worth it, right? Well, Snapchat provides analytic data about your filter after your event. You are able to see the number of uses and views. Uses are how many people took a snap and applied your filter. Views are counted any time someone receives a snap that had the filter on it. (For some context, our filter, which you'll see below, was used 52 times in a six-hour time span and received 1,463 views.)

Snapchat has made it easy for anyone to create and use a Snapchat Geofilter. Check out examples of our custom Snapchat Geofilter we created for the Crowley Webb 30th anniversary party below. #CW30