Our favorite social media accounts to follow (and why).
Social media is a powerful platform – especially when it's done right. With social networks like Facebook, Twitter, and Instagram, you don't always need a million dollars to run a successful marketing campaign; you just have to be creative and know your audience. The best accounts connect with their fans or customers in unlikely or off-the-wall ways. We asked a few of our pros here at the agency what their favorite social media accounts are and why. Here's what they said.
---
"Chrissy Teigen's Instagram. I love that she has no filter, tackles just about any topic without hesitation, and uses self-deprecating humor all the time. Plus, her family is adorable." – Tricia Barrett, SVP, managing director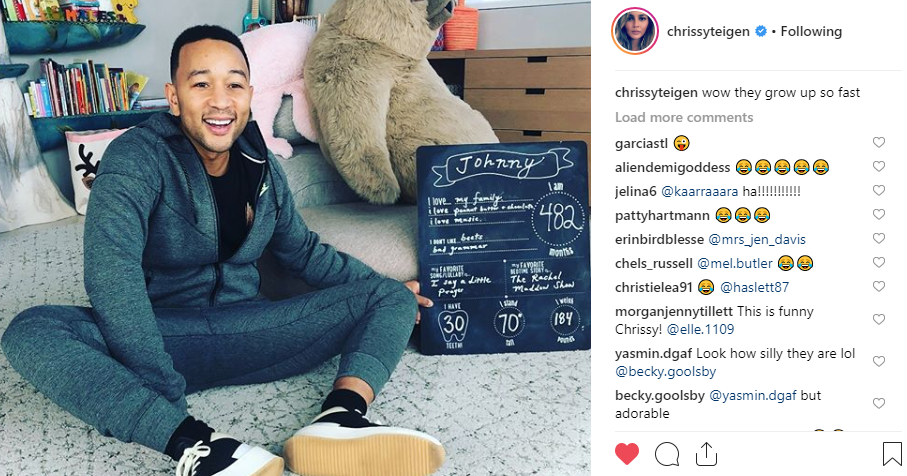 From Instagram @chrissyteigen.
"Walt Disney World's Instagram. They truly have the happiest social media strategy on earth. The brand has built a community among its fans and customers rather than just selling a product. They use social influencers, mommy bloggers, Disney enthusiasts, and families to inject a little Disney magic into their channel." – Paige Meckler, public relations project manager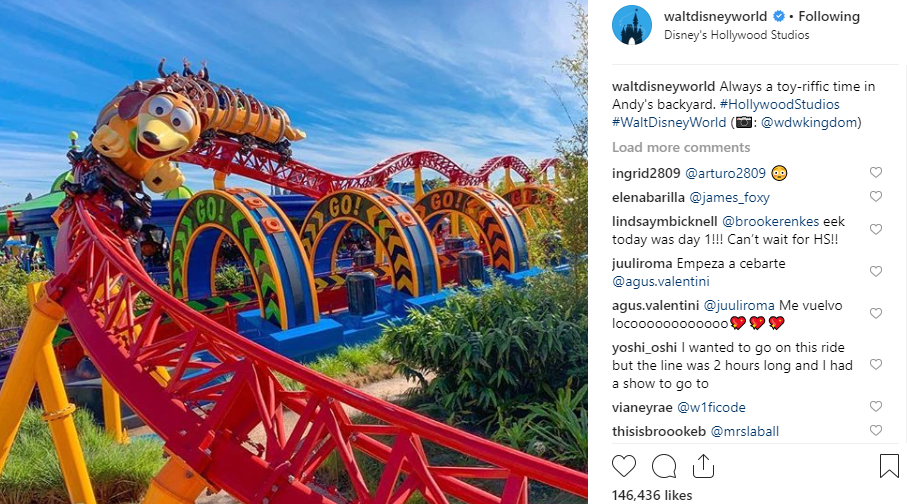 From Instagram @waltdisneyworld.
"On Instagram, I follow Eric Wareheim from Tim and Eric Awesome Show, Great Job! for amazing food pics, Vice for editorial news, SNL for laughs on Sunday, and more meme pages than I care to count. On Twitter, it's a weird mix of ad/design industry stuff; New York Yankees news; nice, intelligent celebrities; 70s/80s/90s nostalgia; and just plain strangeness. On Facebook, I follow my mom and Jeff Pappalardo." – Matt Low, VP, creative director
"My go-to Instagram accounts are Kirby Jenner, who pretends to be the fraternal twin of Kendall Jenner and photoshops himself into all her photos – the captions are hilarious too; Studio DIY, a colorful momma who loves DIYing and Disney as much as I do; and Comments by Celebs, BECAUSE I LOVE CELEBS! Honorable mention: the TSA. It's funny and full of puns, which is just the way I like it. – Liz Mattingly, associate creative director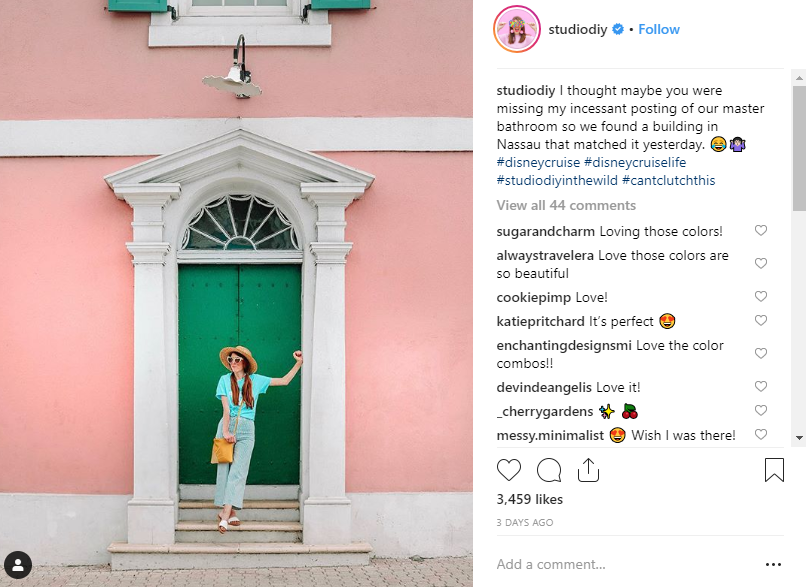 From Instagram @studiodiy.
"It's always good to have a range of inspiration for design. The majority of my work is inspired by six core designers: Davy Le Chevance of Lincoln Design Co.; Harold Apples, founder of National Dry Goods; Kendrick Kidd of Shepherd Agency; Jessie Jay of True Hand Society; and Matt Dawson, founder of Crop Conferences. The reason I favor their work is because of their ability to not only design but also illustrate. I am a huge fan of clean-line, round-edge art, with the exception of Davy Le Chevance, whose expressive illustrations speak for themselves. Overall, these designers are the best of the best, and if you're not currently following them, you should definitely start." – Nate Benoit, designer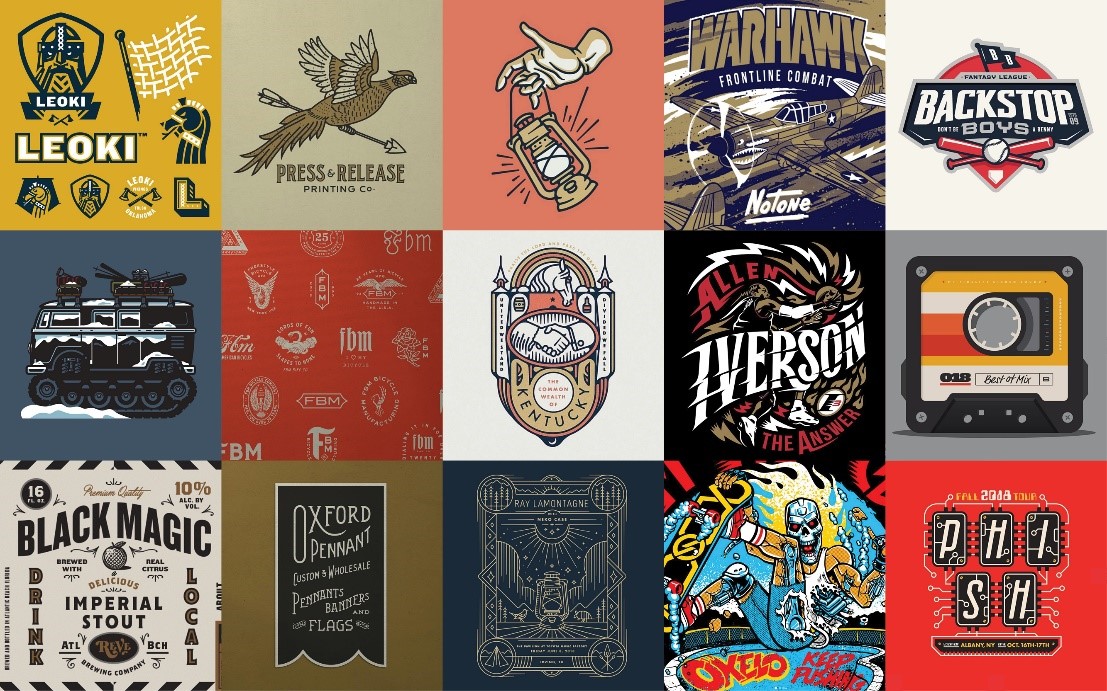 From Instagram @kendrickkidd, @jessiejayths, @haroldapples @mightyshort, and @staygrayponyboy.
"Lin-Manuel Miranda on Twitter. Why? He's got just the right mix of politics, social justice, music, pop culture and making fun of himself. Maybe I'm cheesy – but it's true!" – Molly Chvala, director of digital strategy
"One of my favorite places to follow brands and celebrities is on Twitter. It takes a special type of humor to appeal to the platform's audience, and I think that MoonPie does an incredible job. For a cookie that probably no one ever craves, MoonPie has nearly 300K followers due to their sassy and off-beat posts. They also take advantage of eclipses or full moons when they're trending and add a few funny tweets to the mix." – Rosalind Cardone, copywriter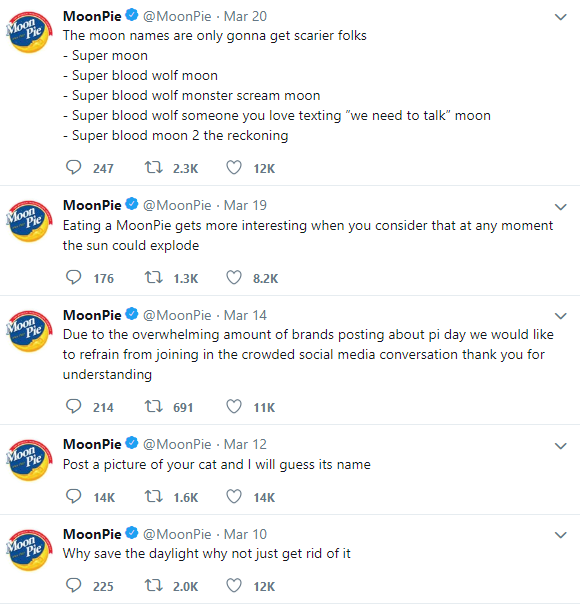 From Twitter @MoonPie.