Two Financial Communications Society Awards. One amazing run.
What started out as a bit of a leap of faith – a little idea about M&T Bank asking customers what was important to them and then putting their unscripted responses on television – continues to gain huge recognition for both Crowley Webb and our esteemed client.
We recently learned that the "Understanding what's important" campaign we created won both gold and silver at the 22nd Annual Financial Communications Society Portfolio Awards. This show pitted our work against some of the most well-known financial brands in the nation – Prudential, MasterCard, and Citi, to name a few – so to say we're proud is an understatement.
We're thrilled.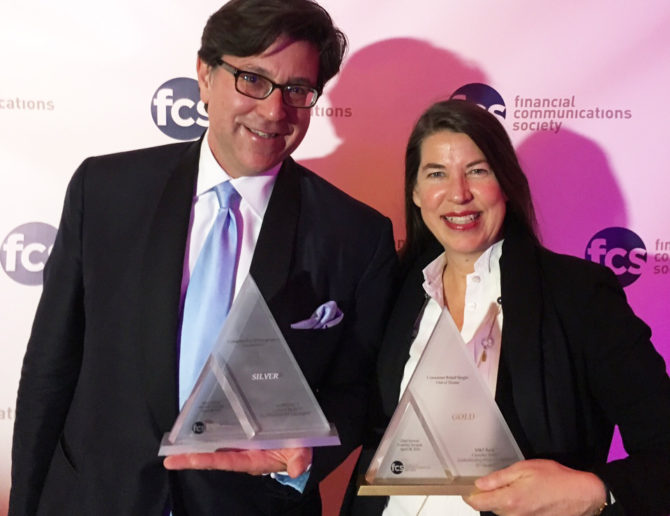 Our clients Peter Eliopoulos and Betsey Locke were on hand to accept the awards.
This achievement and the campaign at large are both testaments to how strong the M&T Bank/Crowley Webb relationship – now in its 27th year – continues to be. So here's to our wonderful partner and the fine work we do together each and every day.
Why not enjoy these spots one more time?