Winning two awards has us doubly delighted.
We're always pleased to be able to share good news. So here goes. We learned last week that we landed a Telly Award for a TV spot we created for the Rhapsody Study. The commercial was part of an integrated campaign to recruit people with painful diabetic neuropathy for a medical research study on a new medication. The Telly Awards is a national competition honoring creative excellence in film, video, and TV, so we're extremely proud.
We also won a silver award in the District Two ADDY competition for the 2015 calendar we created for Praxis, our patient recruitment division. The customizable calendar sent to both existing and prospective clients reinforced the message that Praxis' approach is anything but cookie-cutter. District Two honors the work of agencies in New York, Pennsylvania, New Jersey, Delaware, Maryland, and DC.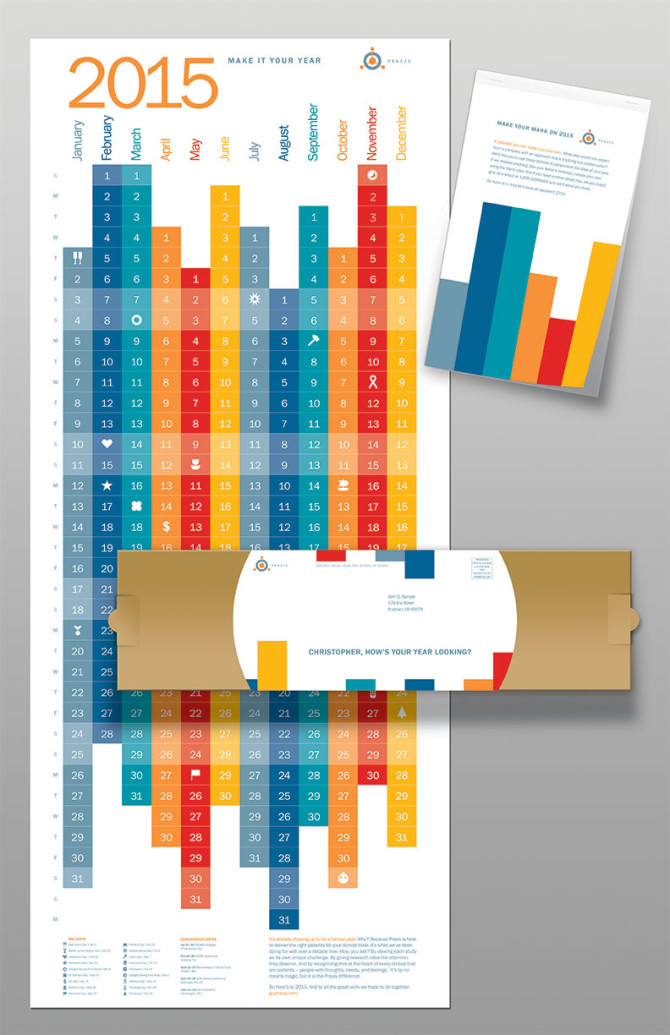 As we always say, awards are great, but driving results for clients is even better. But, yeah, awards are still great. So here's to all who helped make this wonderful work happen.