Writing the next chapter in the Crowley Webb history book.
Crowley Webb is a very different place now than it was back in 1998 when I began at the agency. We've since grown in number of employees, dramatically increased our scope of capabilities, and established ourselves as a force to be reckoned with in the Buffalo advertising community and beyond.
But one aspect of our identity has remained steadfast through the years: our commitment to hard work and to working hard. Jeff Pappalardo and Matt Low are embodiments of this very principle, and I'm proud to recognize their recent promotions, respectively, to chief creative officer and creative director.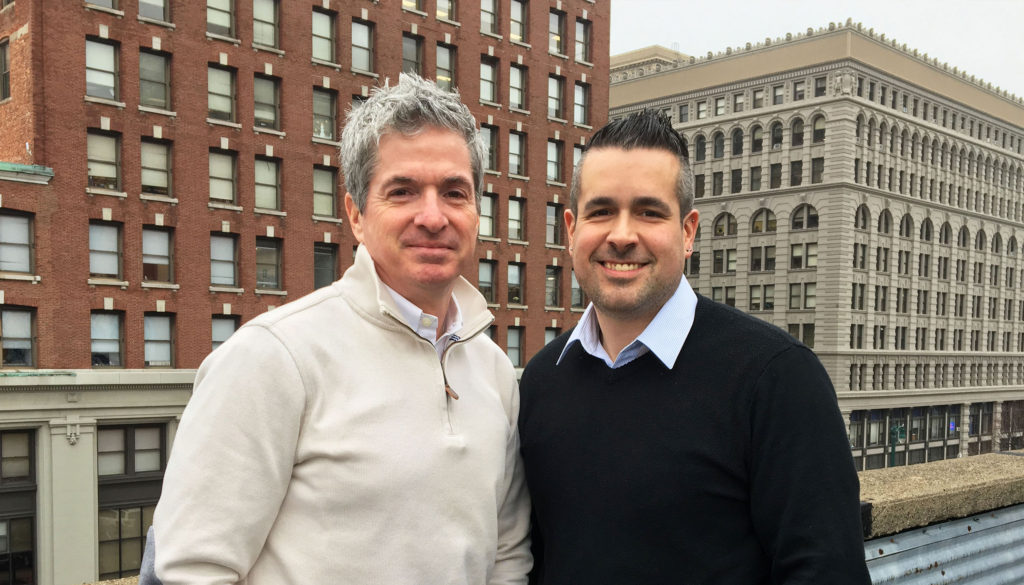 Jeff came to the agency in 1994 after connecting with Dave Buck, a member of the Crowley Webb original five. Jeff had decided Buffalo was where he would plant his roots and continue his career, and Crowley Webb has been the beneficiary in a big, big way. Jeff is a patient, humble, and brilliant man with a capacity to manage fairly and justly, and with an entrepreneurial spirit that has guided him into a management role and eventually an ownership role with our agency. As chief creative officer, he will oversee all creative development while expanding his responsibility in agency management, client strategy, and new business development.
And then there's Matt Low. Matt joined us as an intern in 1999, and I knew right then we had found a pretty special kid. I even considered buying him out of his senior year from Canisius College to have him join our shop after his junior year, but Matt told me that his mother would kill him if he didn't complete his degree. I, of course, was joking around, but only in part, as I knew that Matt was going to be working with us after graduation day – which, of course, is precisely what happened. Since that day, he's shown an unparalleled enthusiasm for the agency and all we stand for. His work ethic and passion for ideation and copywriting are second to none. He's also demonstrated leadership skills that have helped him quickly rise up through the creative department. As creative director, Matt will continue managing all copy development, and he will now play an elevated role in agency management, new business, and creative concept development.
Both Jeff and Matt have helped make Crowley Webb what it is today. Although we're losing an incredible talent, passionate partner, and true friend with the retirement of Dave Buck, we can rest assured that our creative product – and the management of our creative department – will not be impacted as Dave departs on to the next chapter of his life. I, for one, can't wait to watch Jeff and Matt take the helm and help guide our agency into the future.