AAF Buffalo
Ad Smack Battle Rumble Mania.
---
Challenge
Theming the local advertising award show in Buffalo is always a welcomed challenge for the assigned agency. For starters, our ad club – AAF Buffalo – offers free reign, so we can really flex our creative muscles. And knowing it'll be viewed (and judged) by some of our harshest critics – our local colleagues – well, that makes it all the more alluring.
When it came our time, we searched for a theme that would offer a throng of conceptual inspiration. One that tapped an agency-wide passion. One that took the idea of bruising competition quite literally. Wrestling it would be, brother.
---
Action
Wrestling offered so many design cues, from the rustic, indie charm of the '60s to the so-bad-it's-good (maybe?) cheese of the '80s to the bold metallic edge of the '90s. And we tapped all of it. We gave each piece a painfully appropriate look and feel – including the creation of a full-color magazine as the showbook. Many of them included the heads of local ad "stars" atop wrestler bodies to add a little local flare. And most were geared at setting up an eventual match between Bloody Mary, our uptight account supervisor, and her sloppy art counterpart, the Creative Genius. Yes, our award show featured live wrestling. But no, we did not have an intergender match. (At the last minute, our Account Supervisor villain had to call on The Freelancer to step into the ring for her. Oh, the fake drama!)
Capabilities
---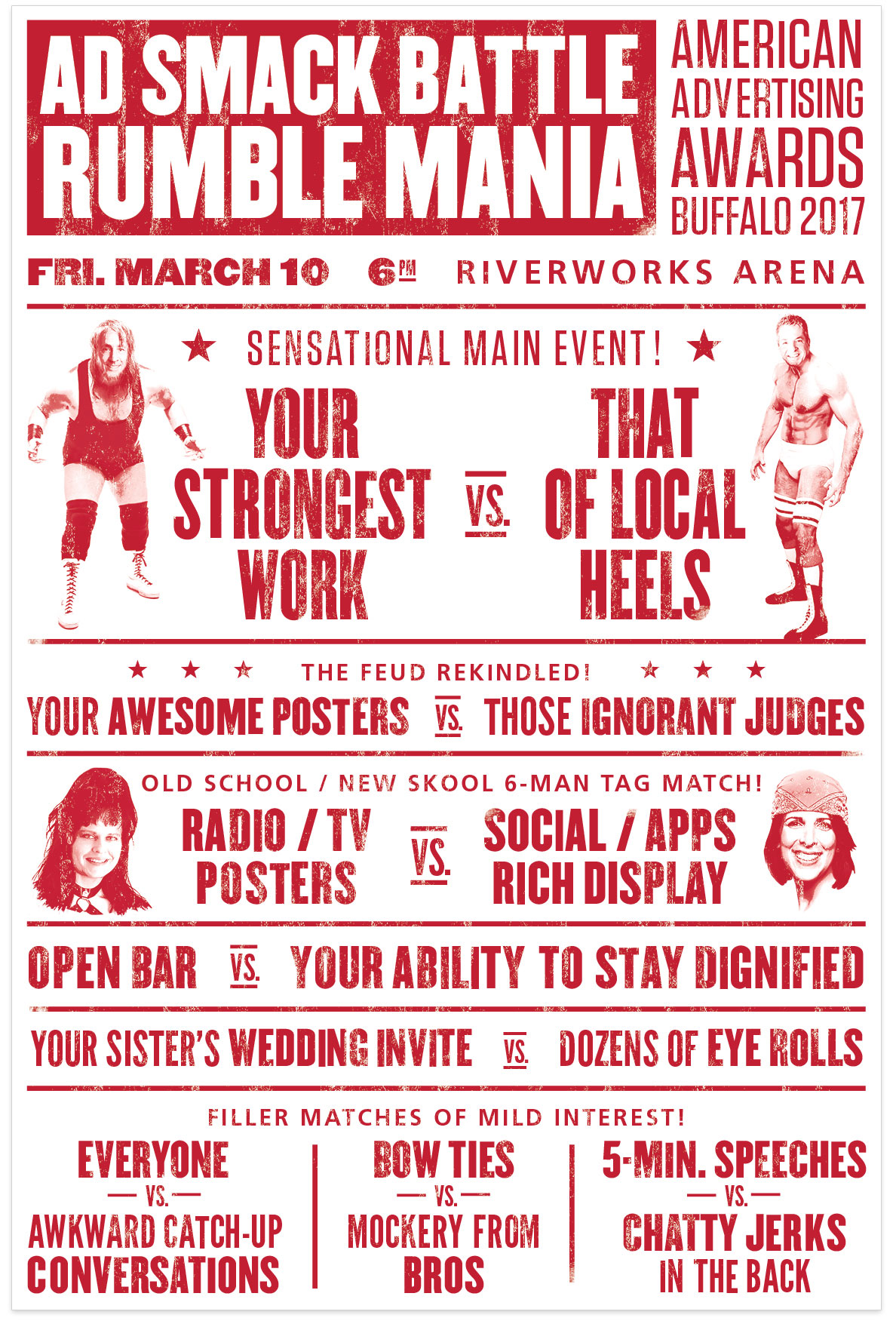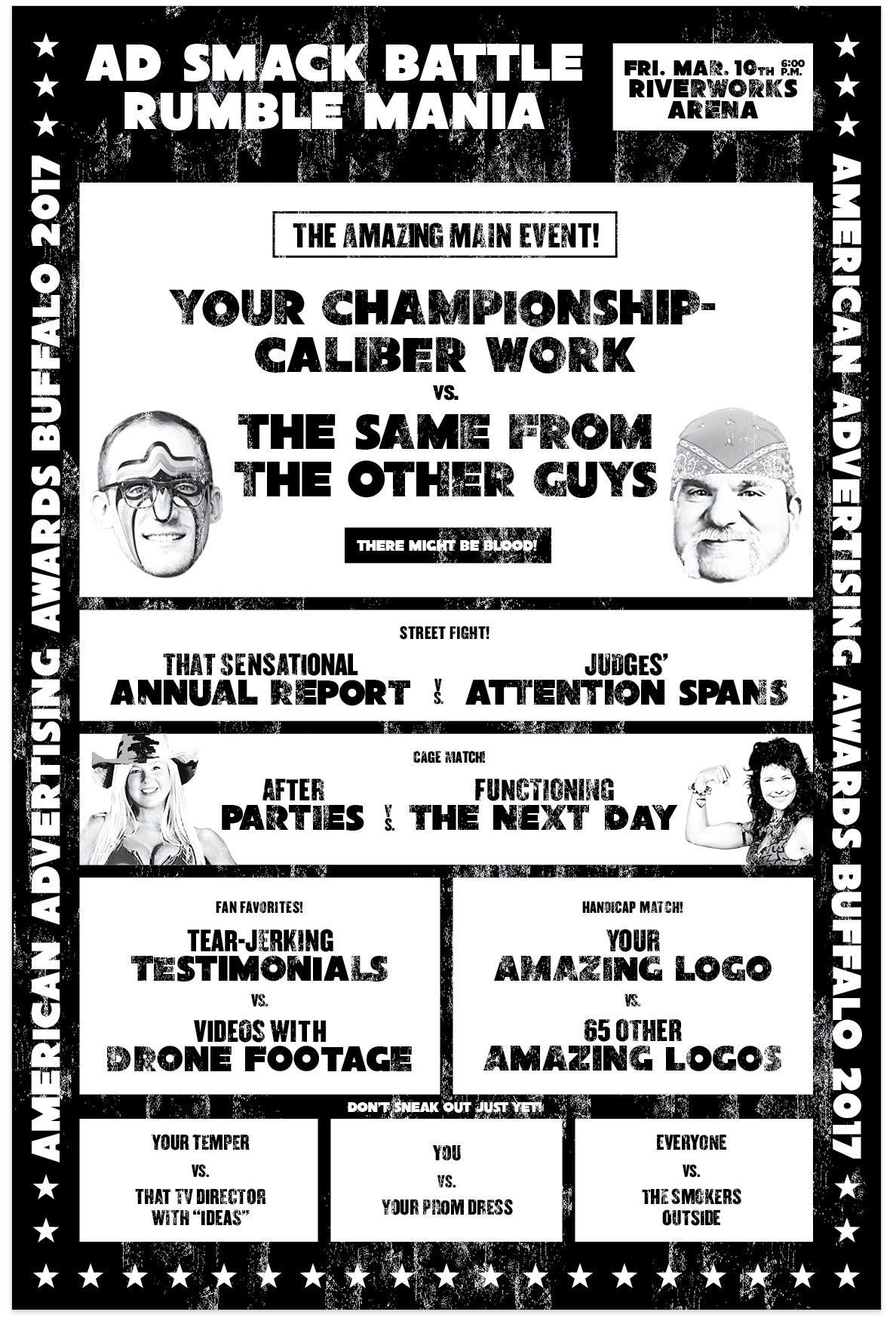 Call-for-entries posters highlighted age-old conflicts.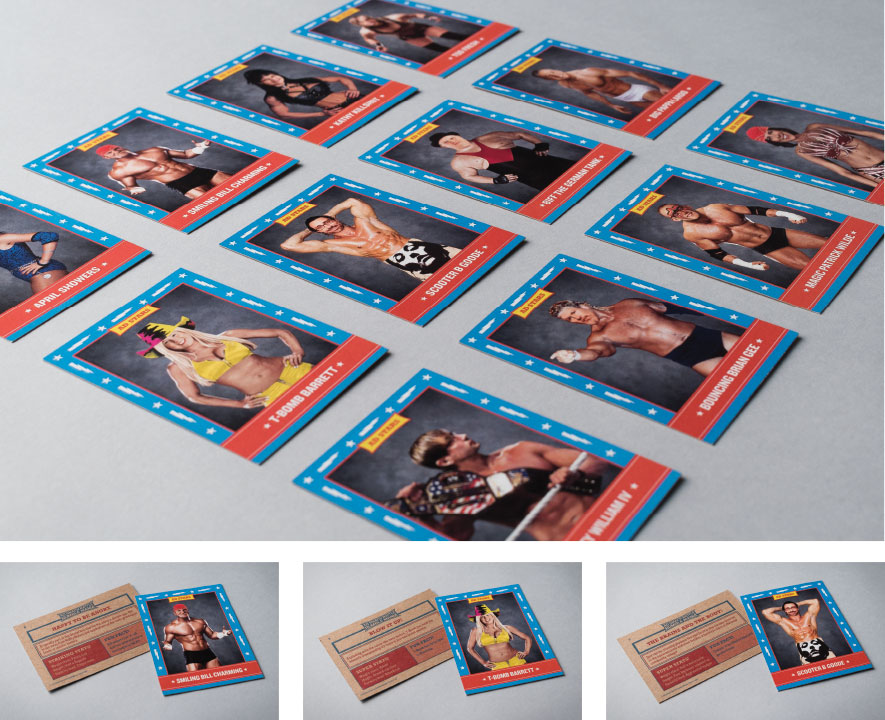 Collect them all!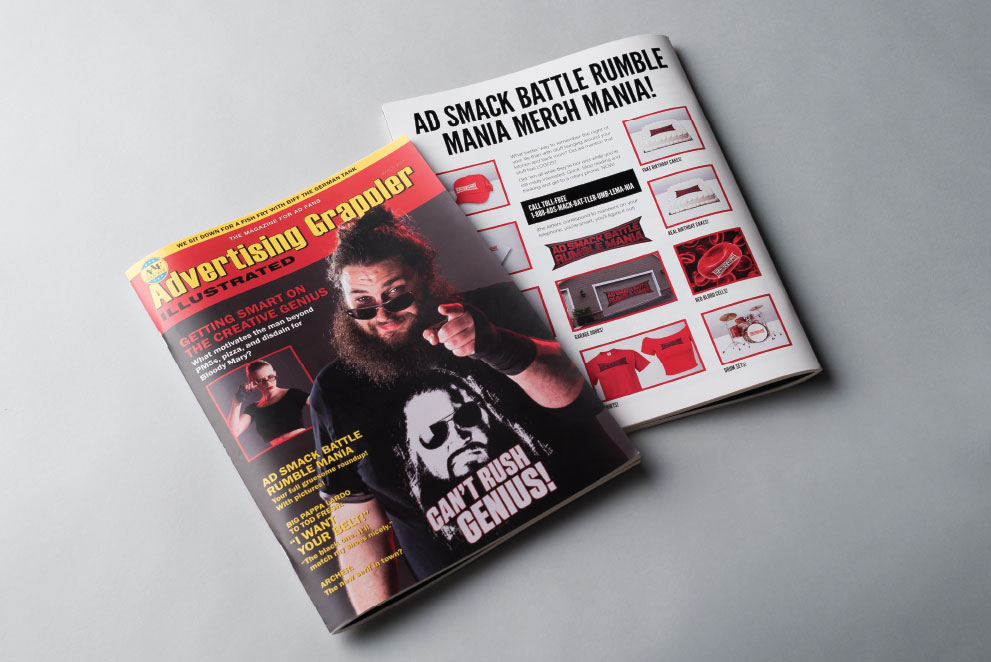 The first and only edition featured all the awards.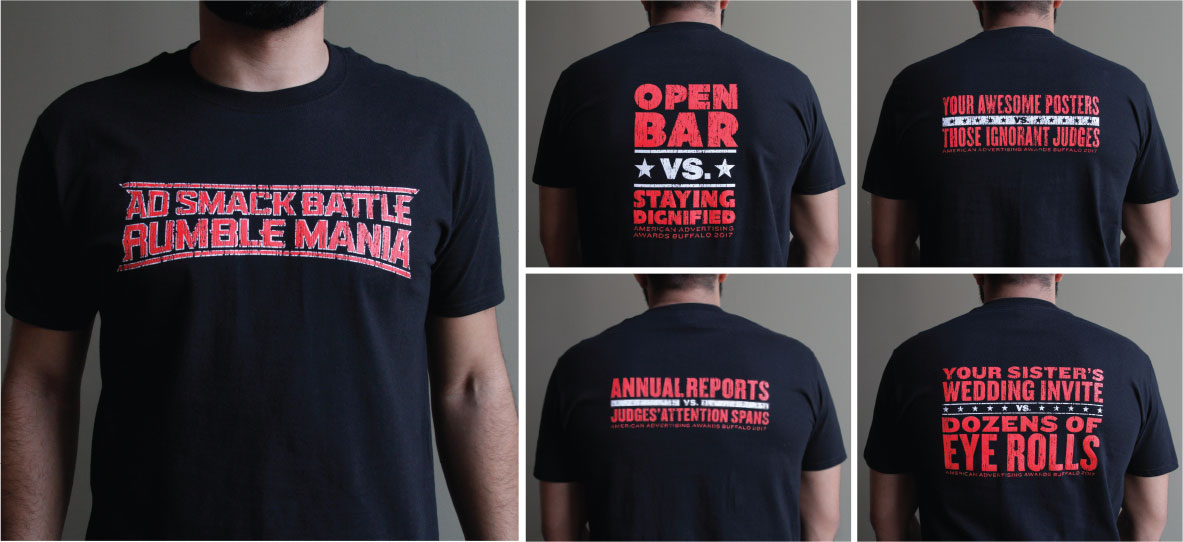 Months after the event, these were still being spotted around WNY.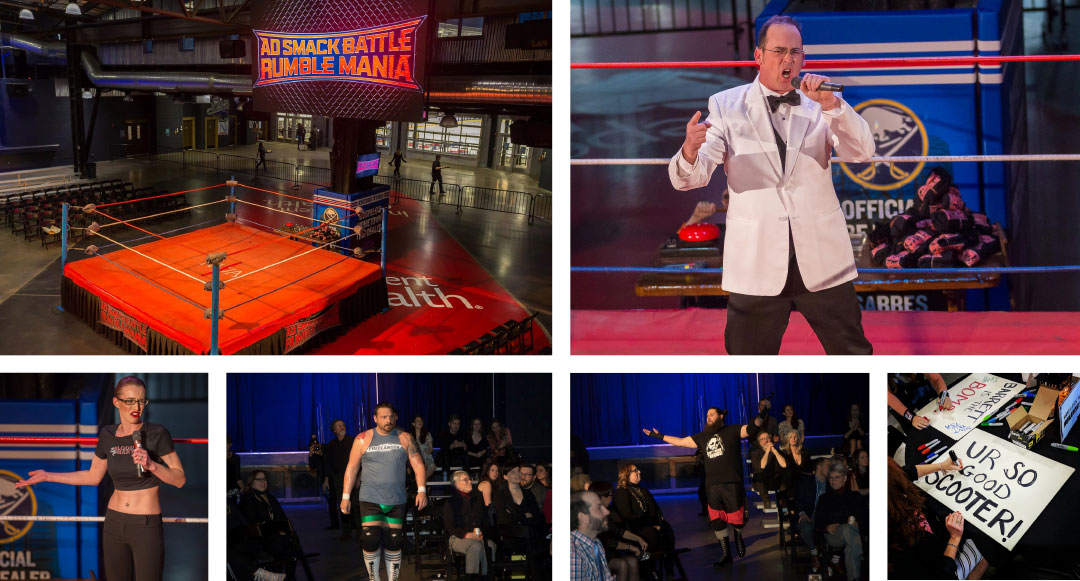 The show was lovely bedlam from start to finish.
We still well up watching the intro video.
---
Results
In the end, the show may have stolen the show. We had heavy-metal-laden intro videos. We had adrenaline-fueled interludes submitted by agencies to taunt one another. We had sign making, T-shirt tossing, and even rabblerousing. And the live wrestling. We had one of the best-attended shows in years and a record-breaking number of work submissions. The Creative Genius even decided to continue wrestling under the name we gave him (we plan to get him another T-shirt), so that alone was worth it. It was definitely one for the glossy pages.