Irish Classical Theatre Company
The Wake.
---
Challenge
Between our love of the arts and the fact that one of our founders is technically more Celtic than human, it was probably inevitable that we'd work with Irish Classical Theatre. And when they decided to initiate an annual fundraiser more than 15 years ago, they came to us for ideas.
---
Action
What captures the uniquely Irish mix of raucous joy and wry pessimism better than a wake? Nothing we could think of. endo The Wake it was – a party to die for. Each year since 2002, we've created (and killed off) a fictitious Irishman and then helped draw a crowd to a grand send-off replete with pallbearers, mourners, pipers, and priests. Not to mention beer and wine. And beer.
Capabilities
---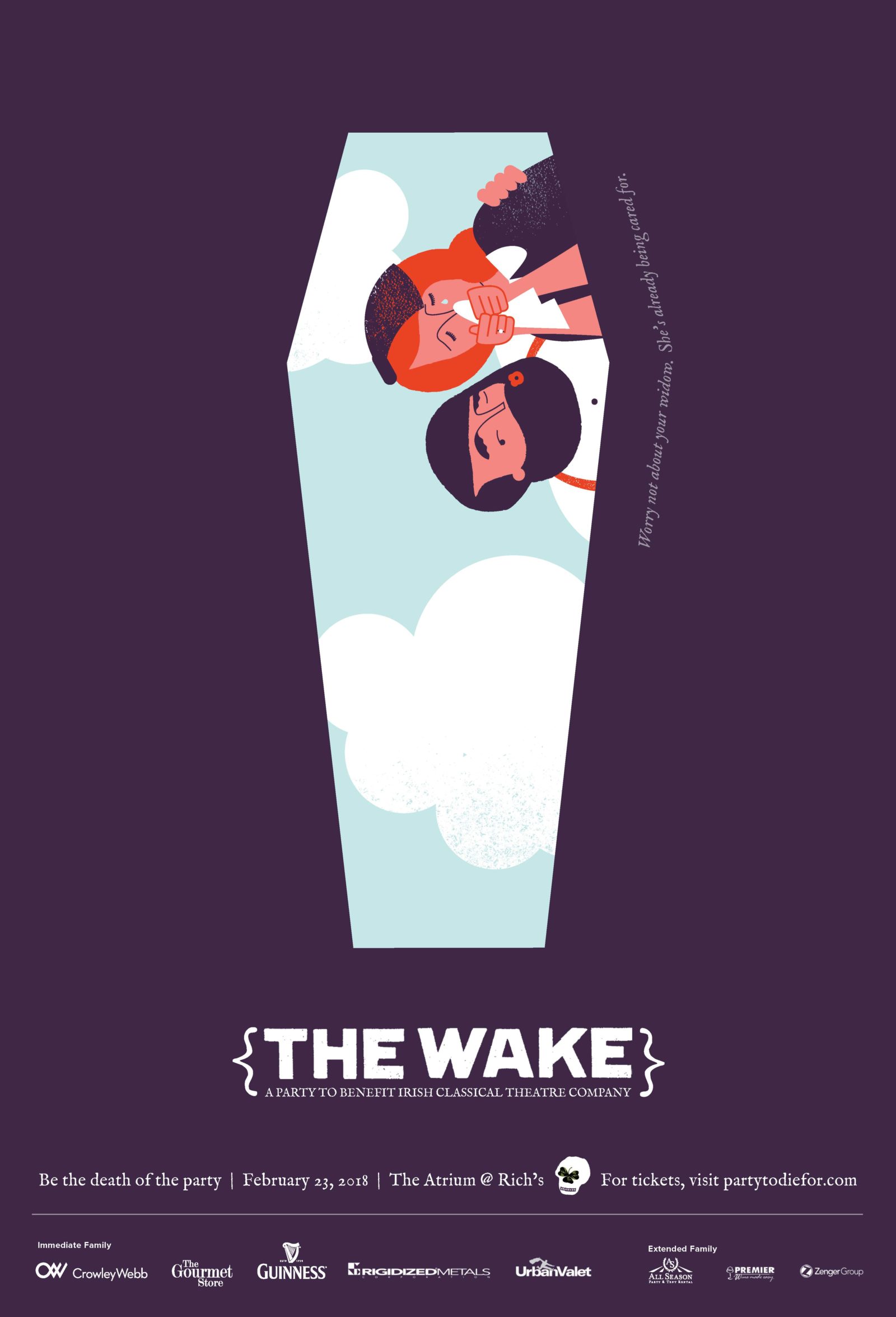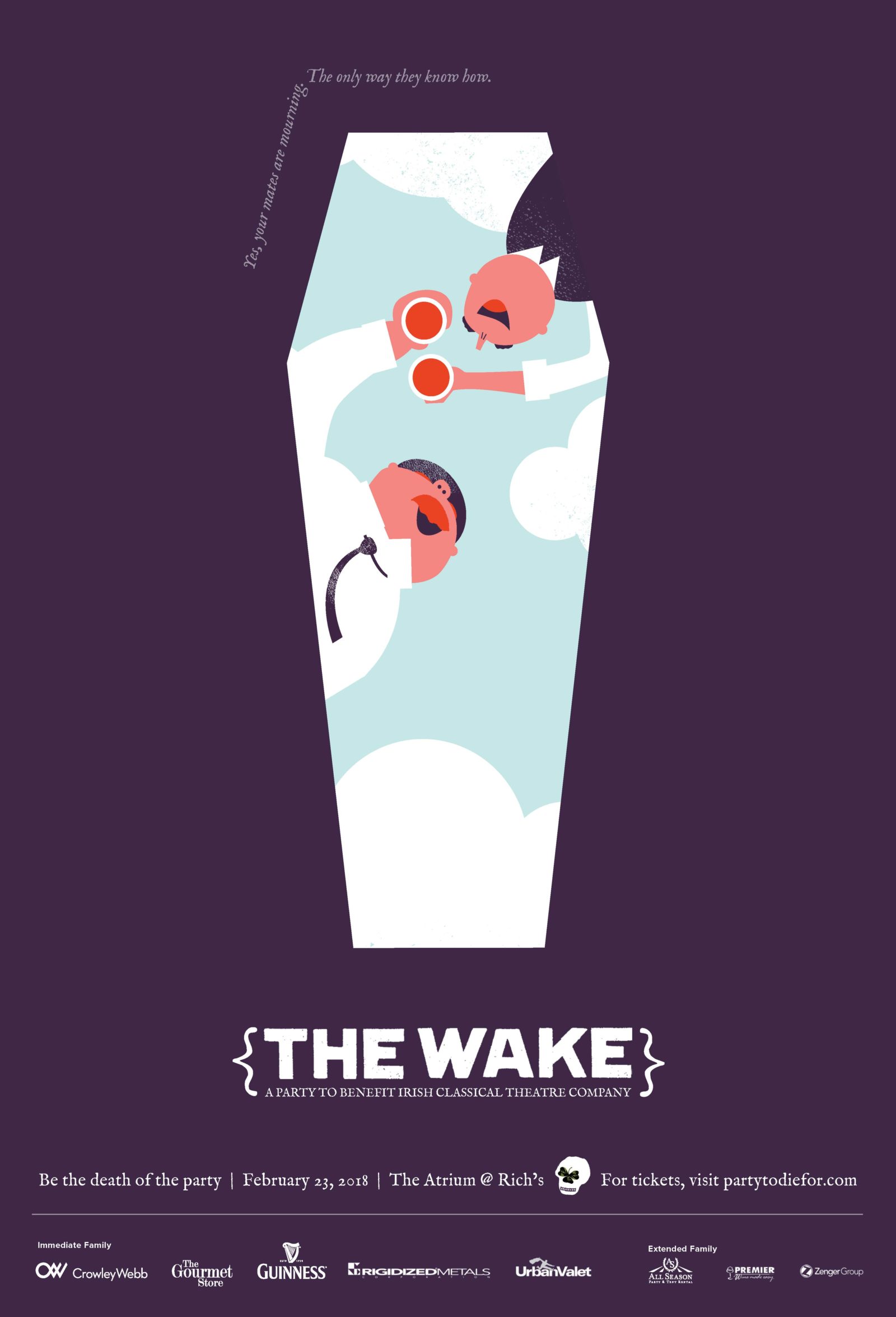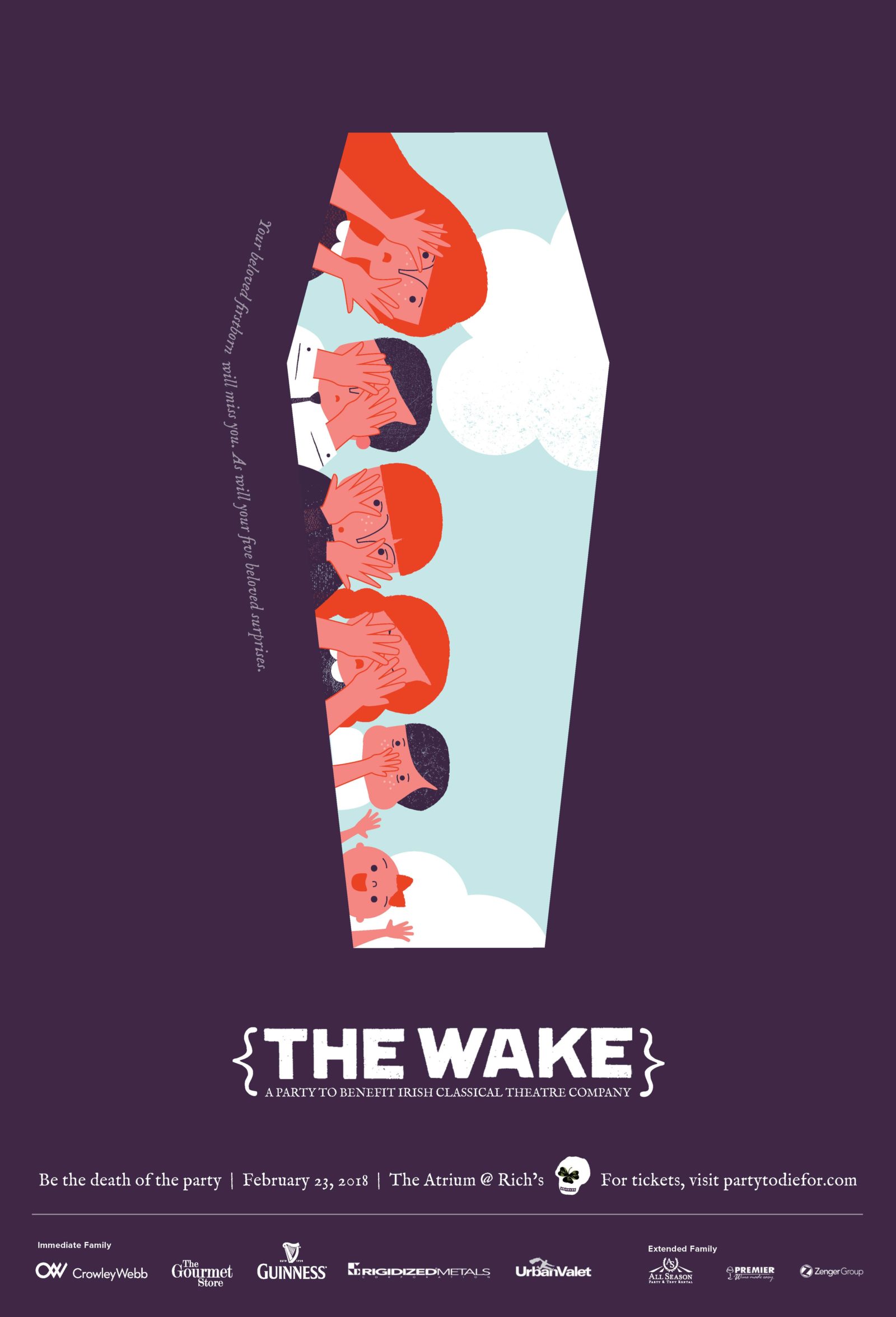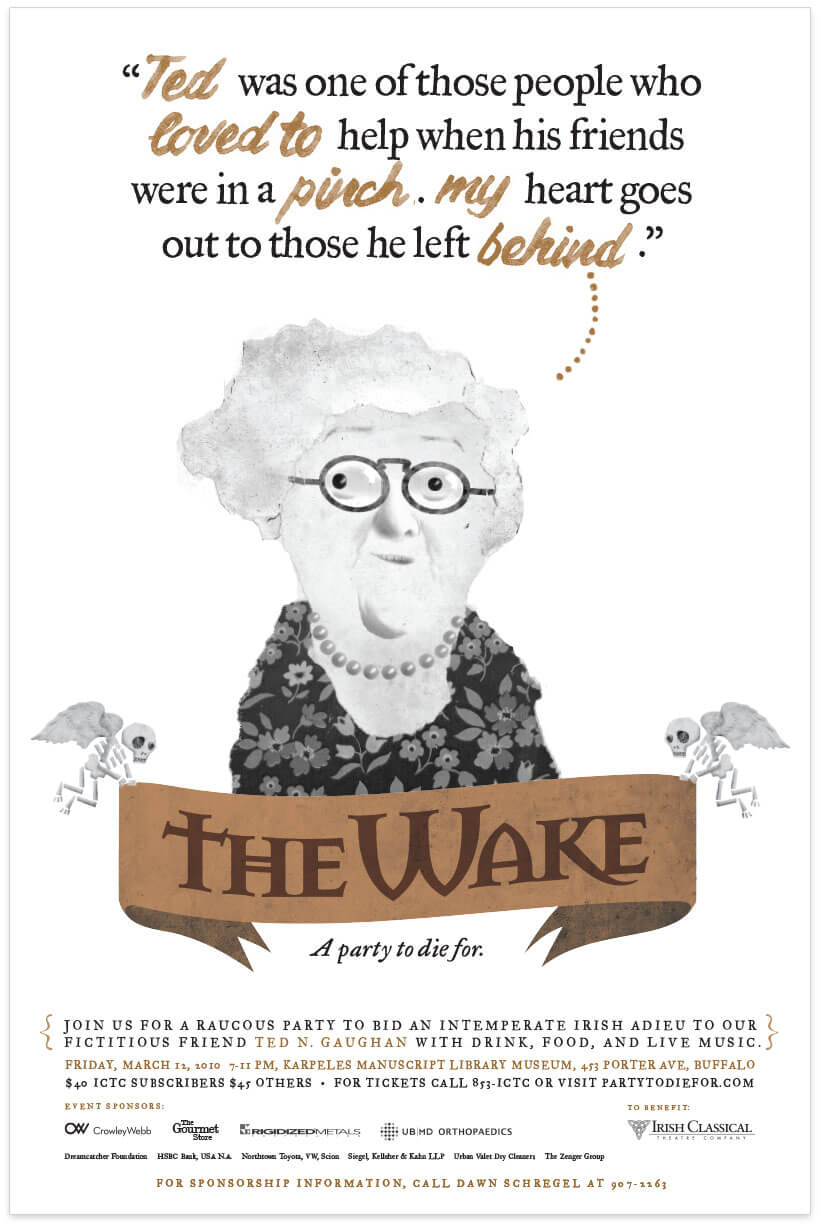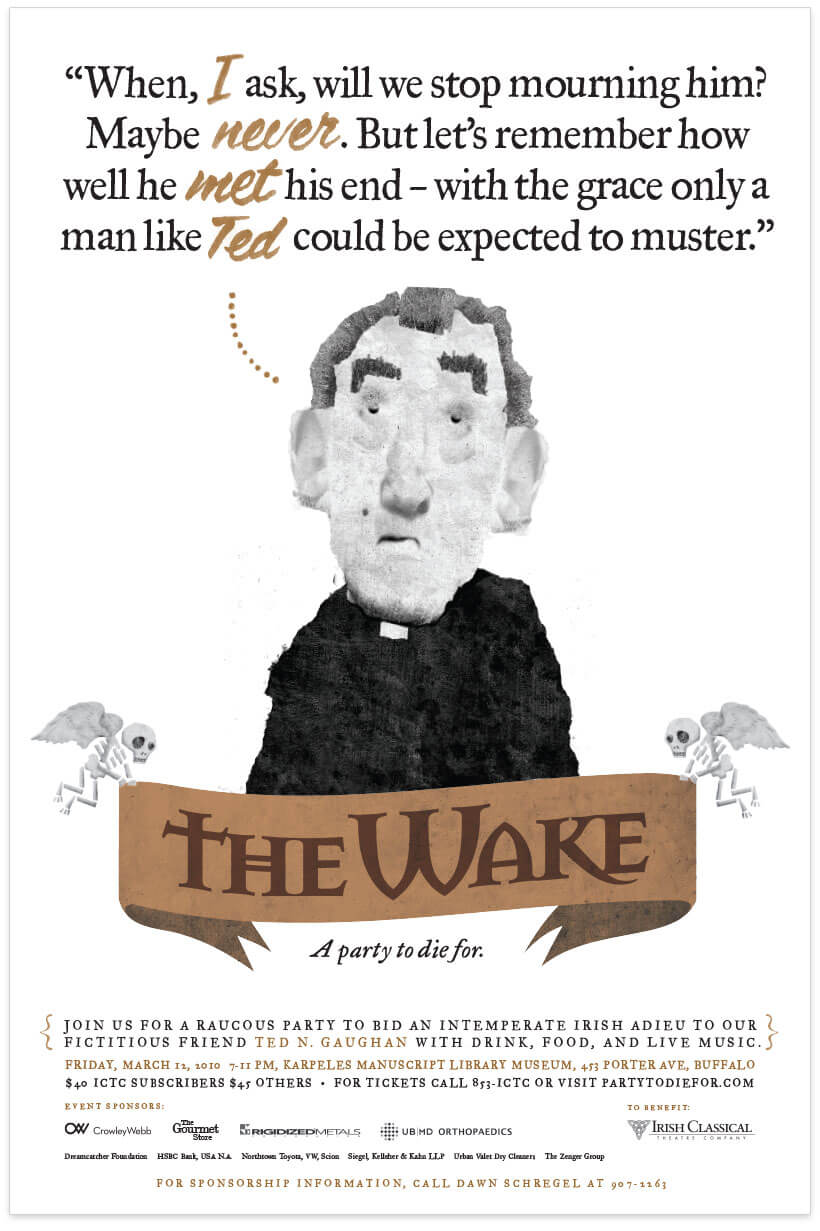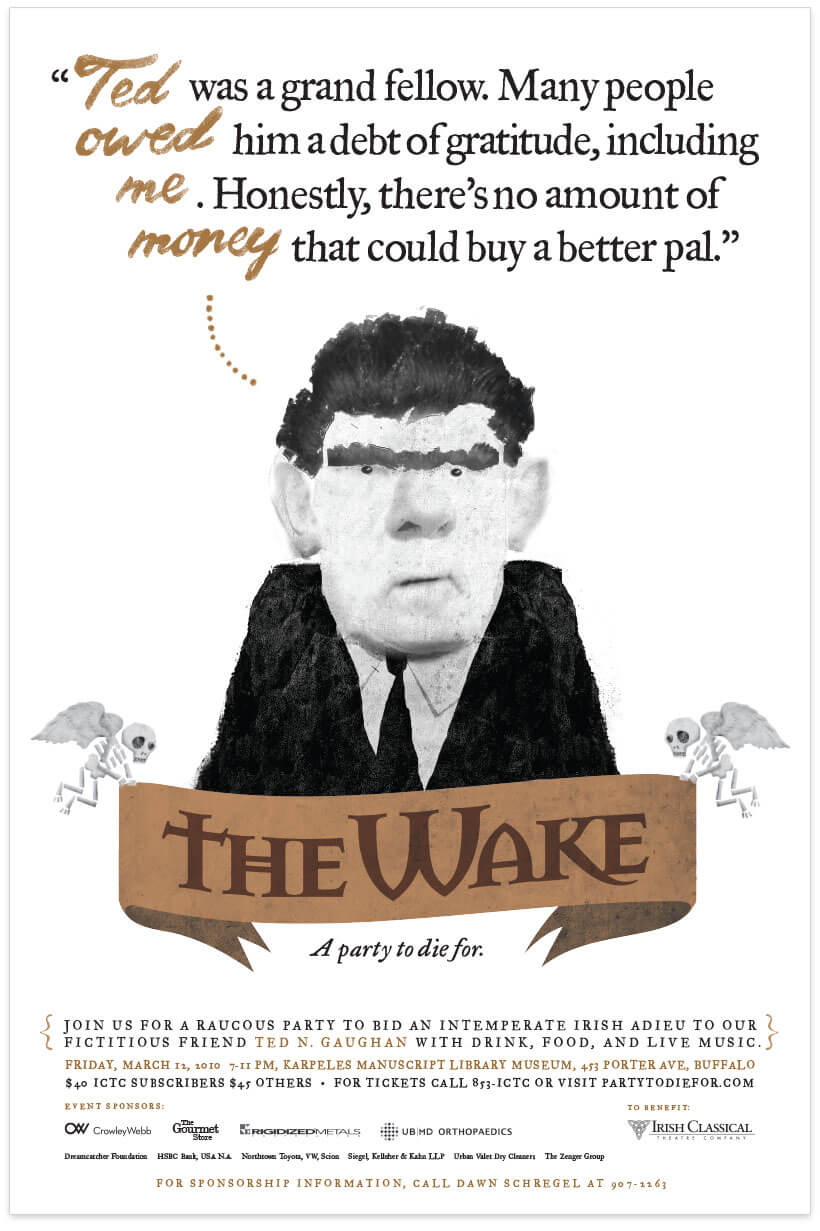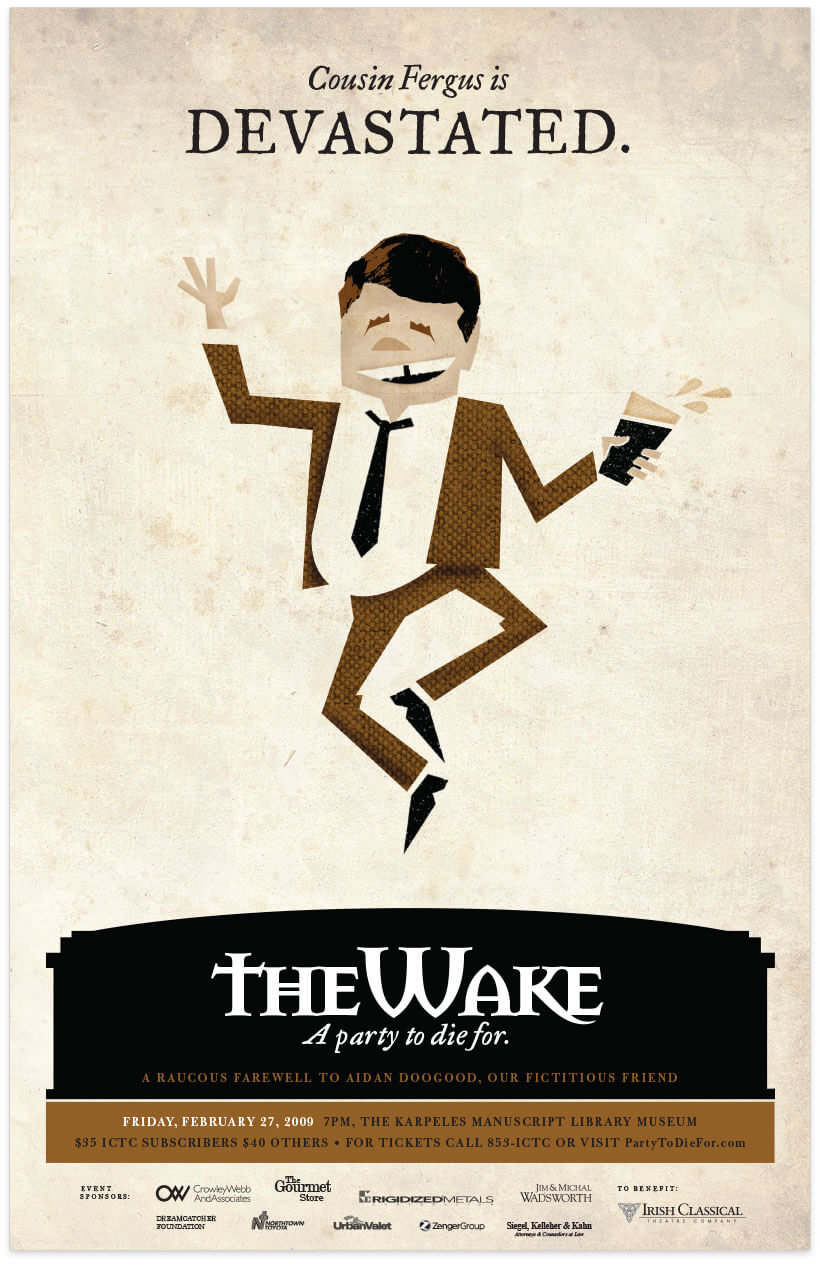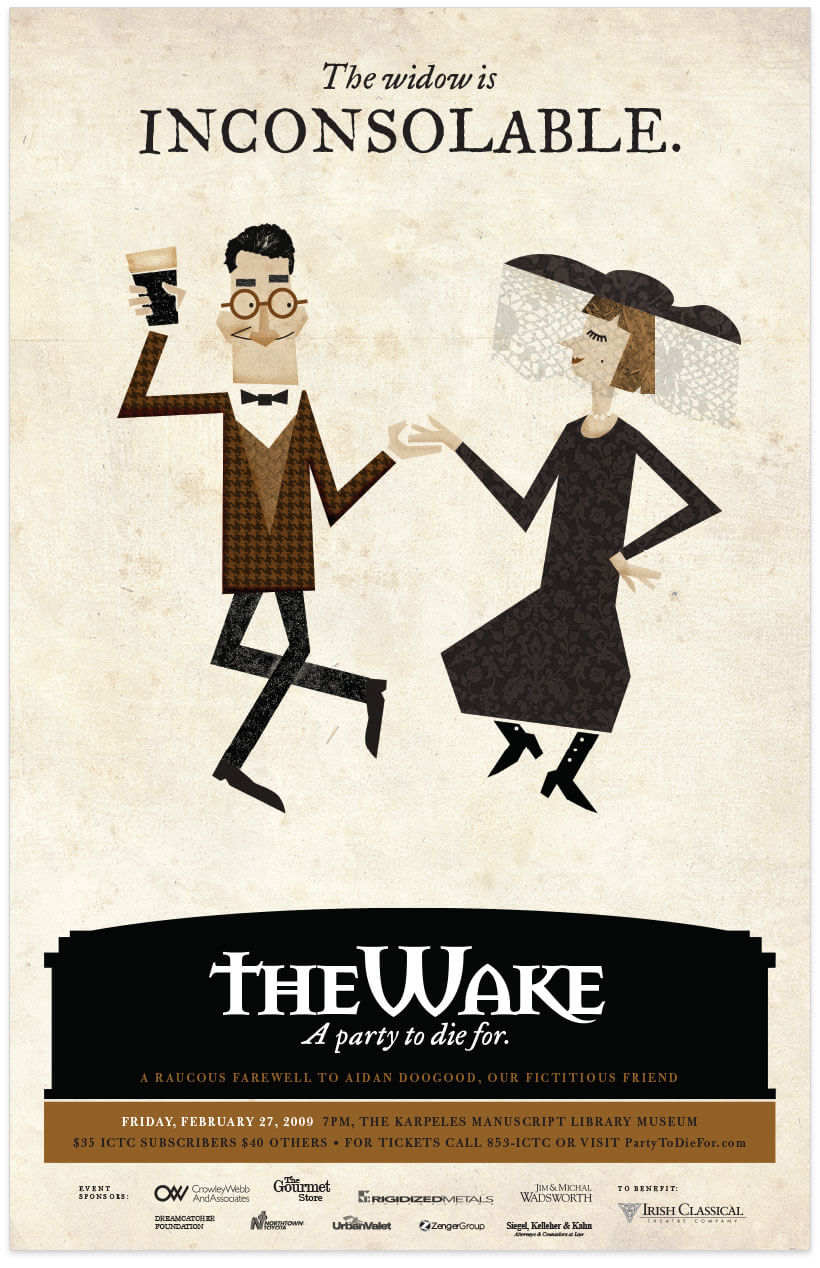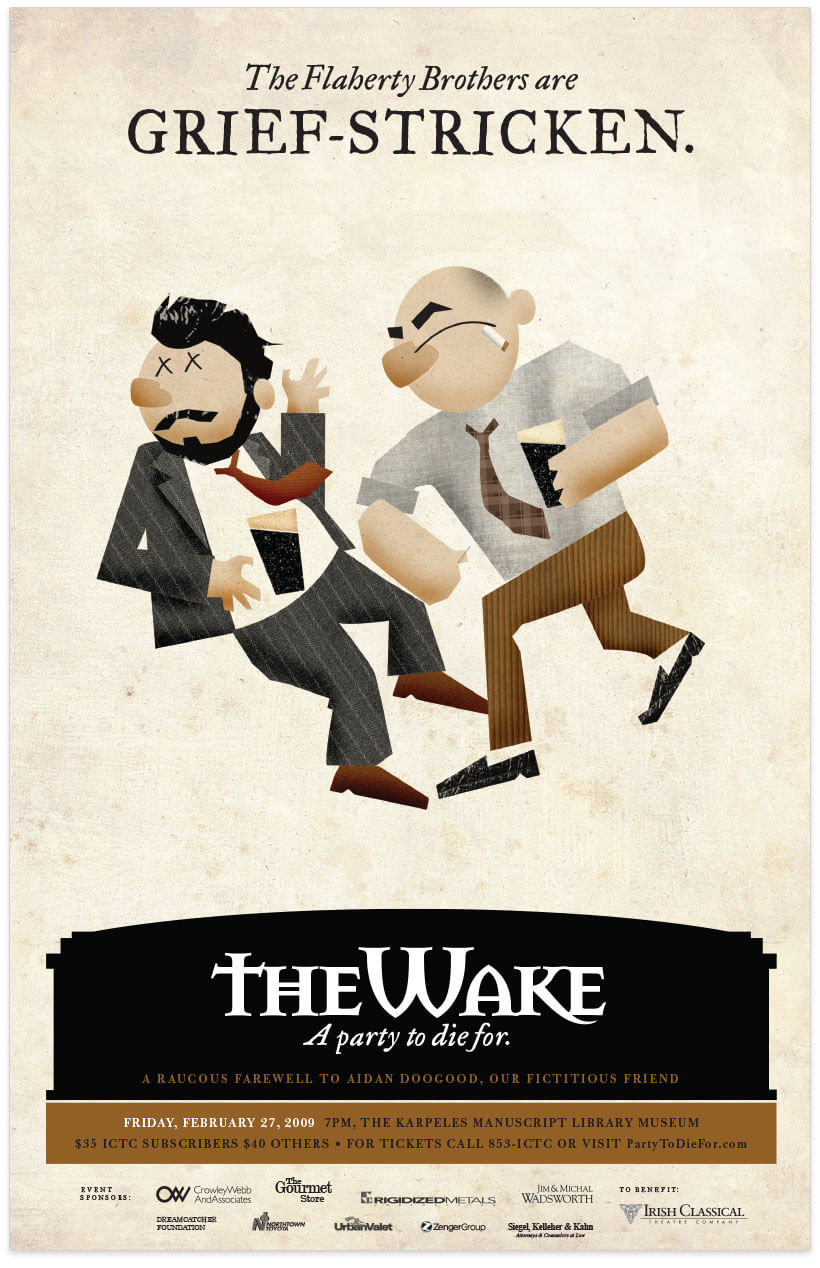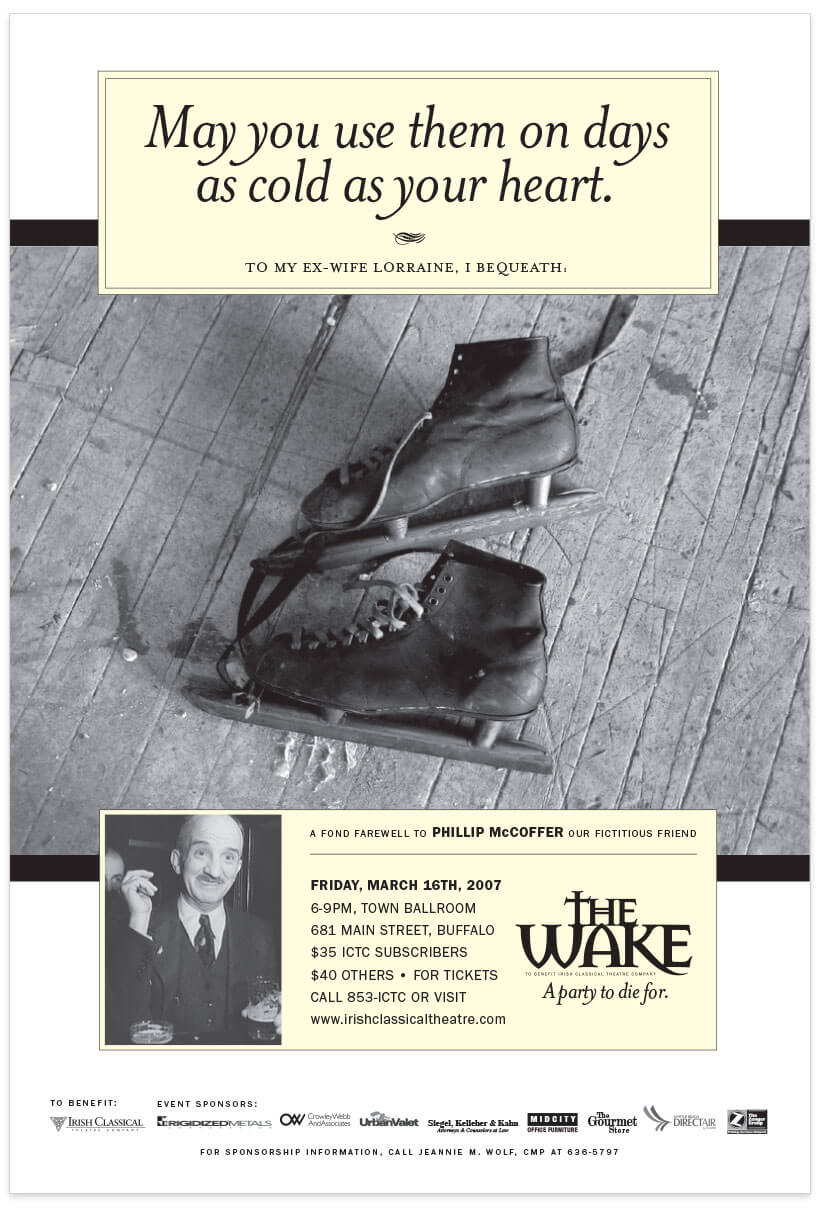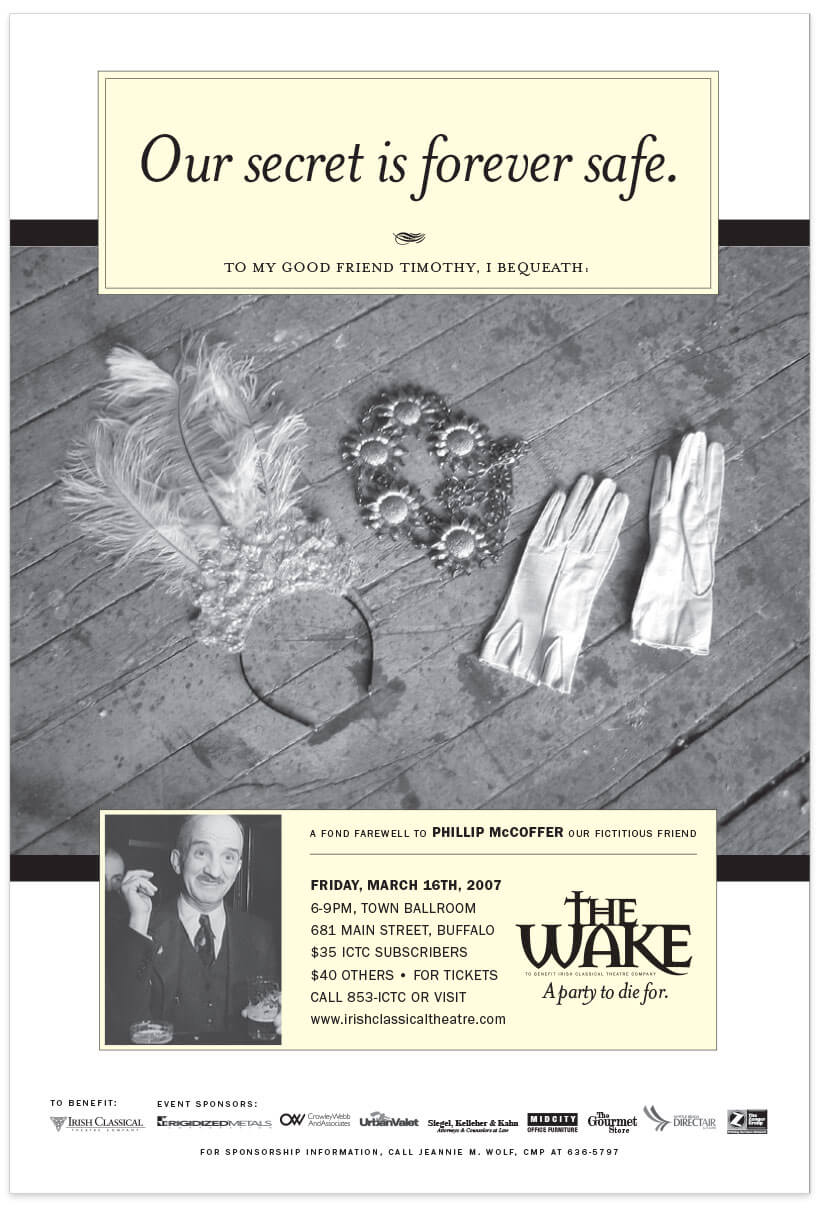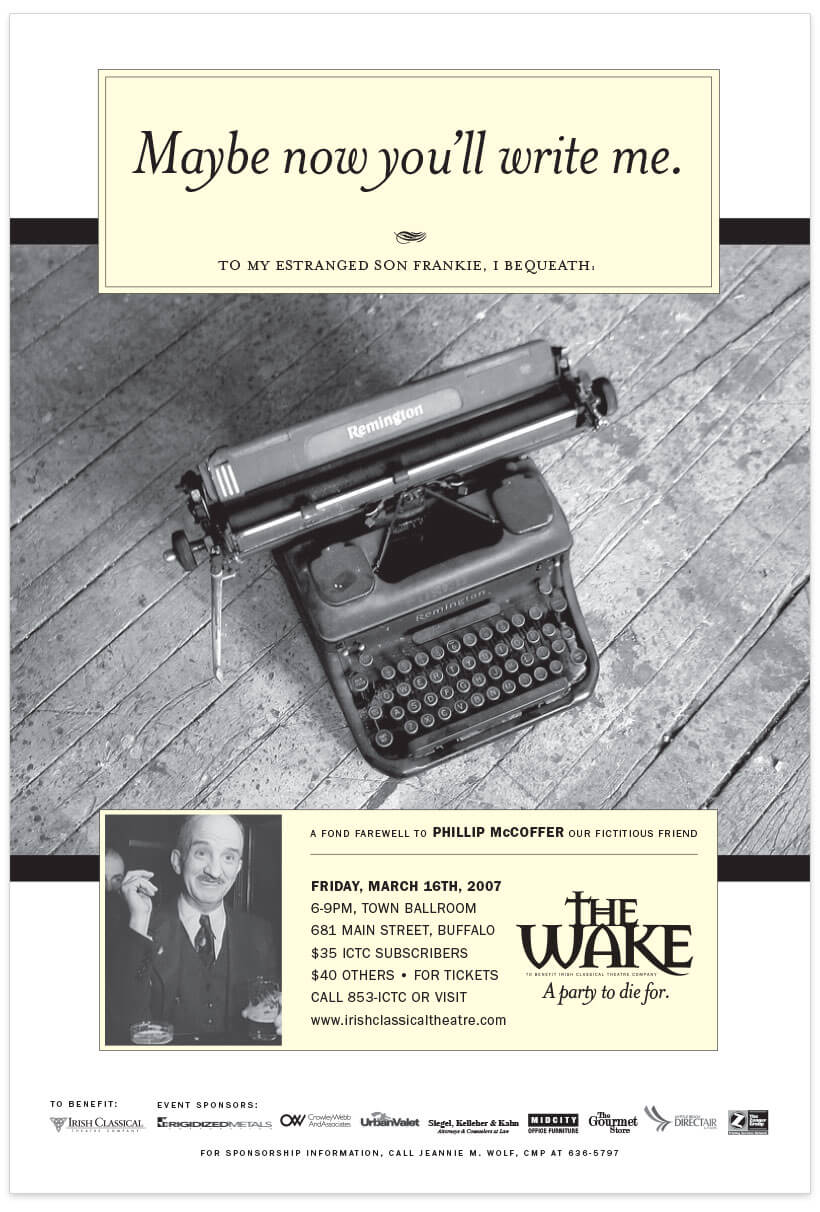 From the start, materials for the fundraiser told the stories of late, lamented, Irishmen with names like Owen Moore Daley, Phillip McCoffer, Les Mooney, Aidan Doogood, and Seamus Leigh Needey.
---
Results
The first Wake attracted 100 attendees and was considered a success. It's grown every year since and now sells out annually to more than 700 mourners each year. It has become both a fixture on the Buffalo social calendar and a significant, reliable source of funding for the theatre. And for us, it continues to be a pleasure to promote (and attend).