ESAB
Shaping the world we imagine.
---
Challenge
When ESAB, the global leader in welding fabrication, became a publicly traded entity in April 2022, we were asked to work in lockstep to help its employees around the globe not only feel connected to the new corporate persona but rally around ESAB's newfound independence.
---
Action
Even before the public can get behind a change of this magnitude to your company, you need to ensure your employees are on board. To get employees and stakeholders amped up about ESAB going public, we made a thoughtful brand video that tells the ESAB story and where it's headed in the future. But that was just the beginning. In order to help the investor community understand the value of ESAB's potential and help customers understand what this change would mean for them and the products they use every day, we developed a multifaceted, integrated campaign.
The messaging for our campaign was all about how ESAB is "Shaping the world we imagine" and included a new corporate website, message from the CEO, new brand guidelines, corporate collateral,  a social media campaign, an email campaign, and even signage to drape at the New York Stock Exchange as ESAB Corporation made its debut on listing day.
Capabilities
---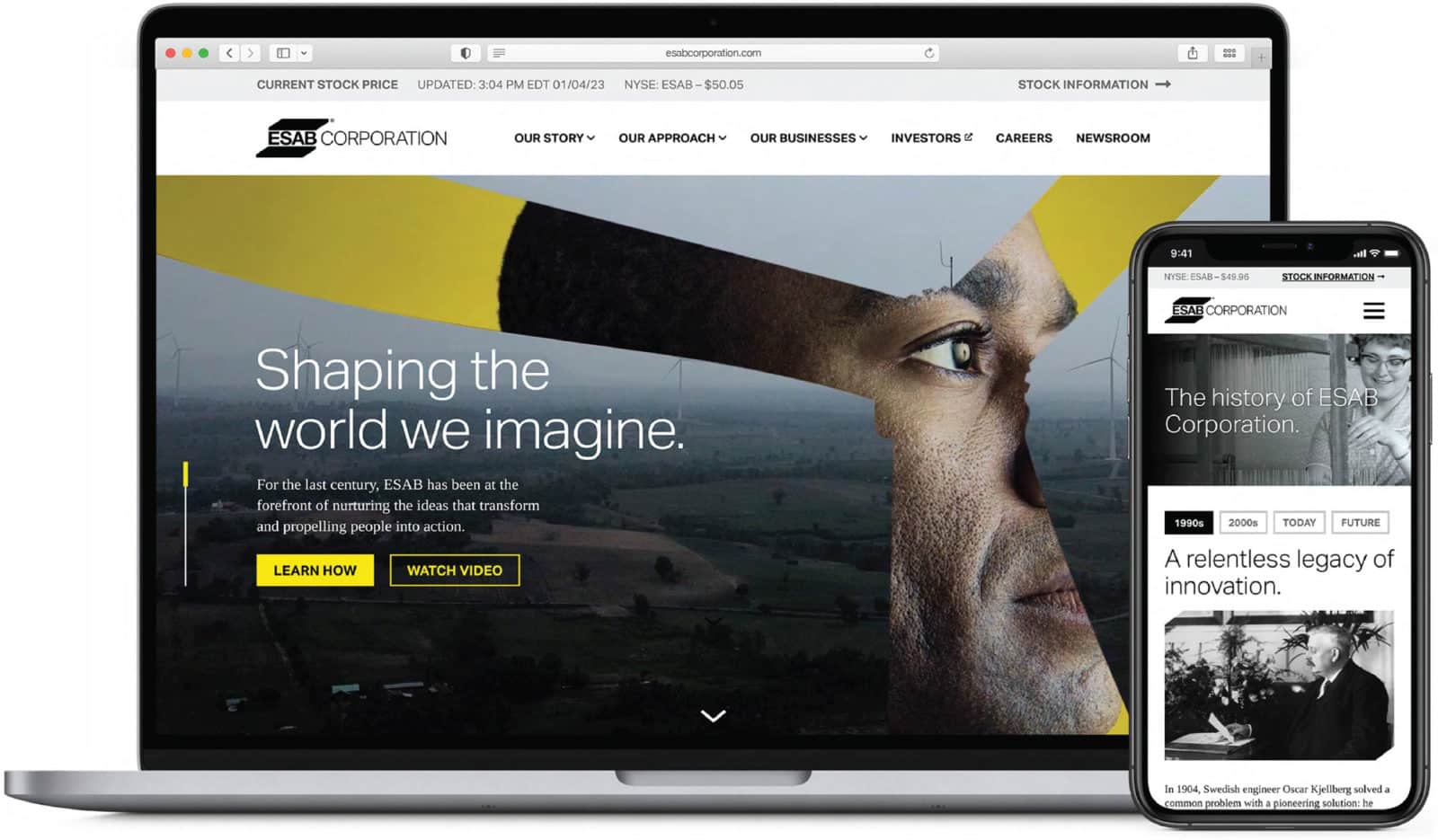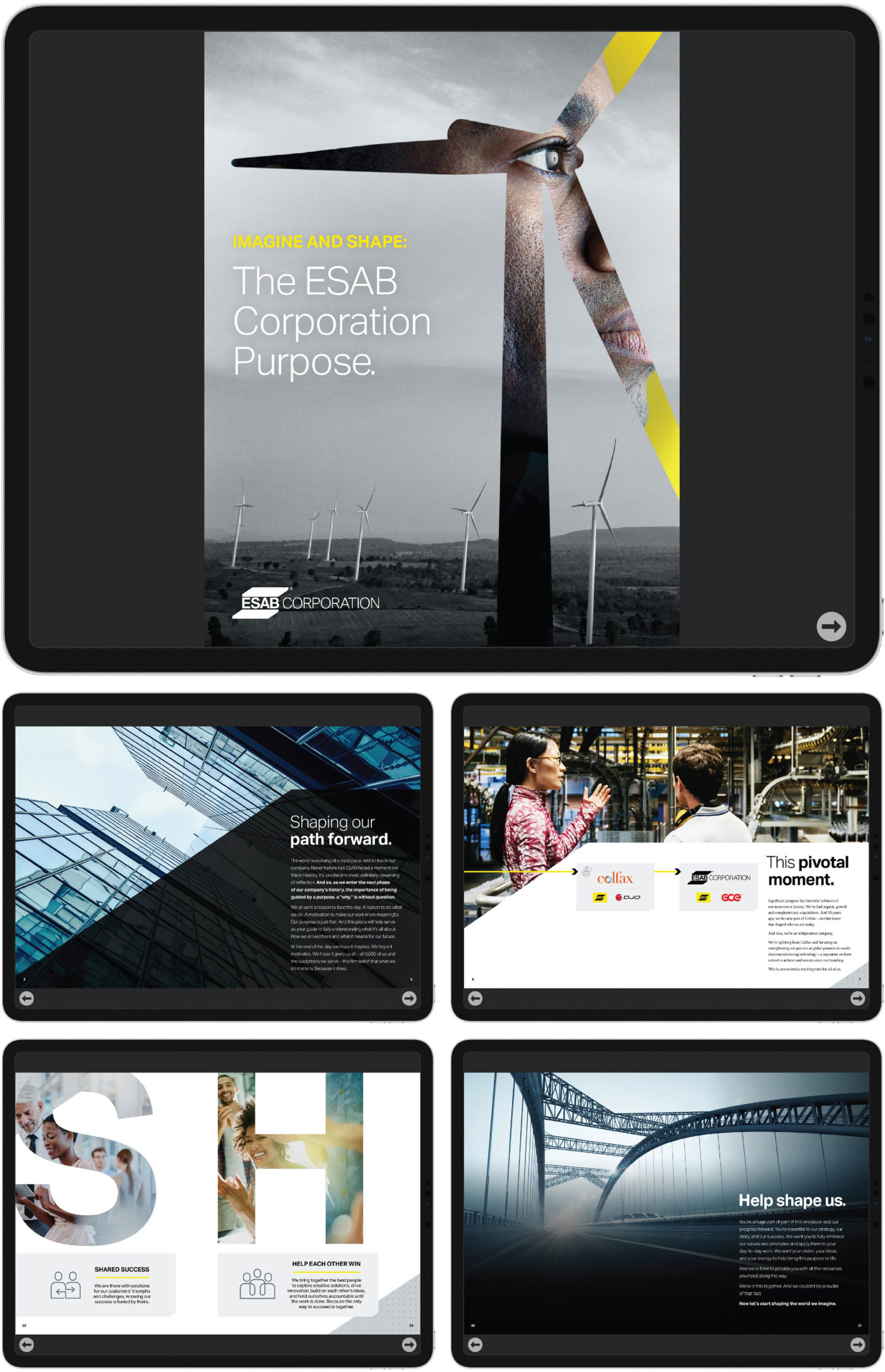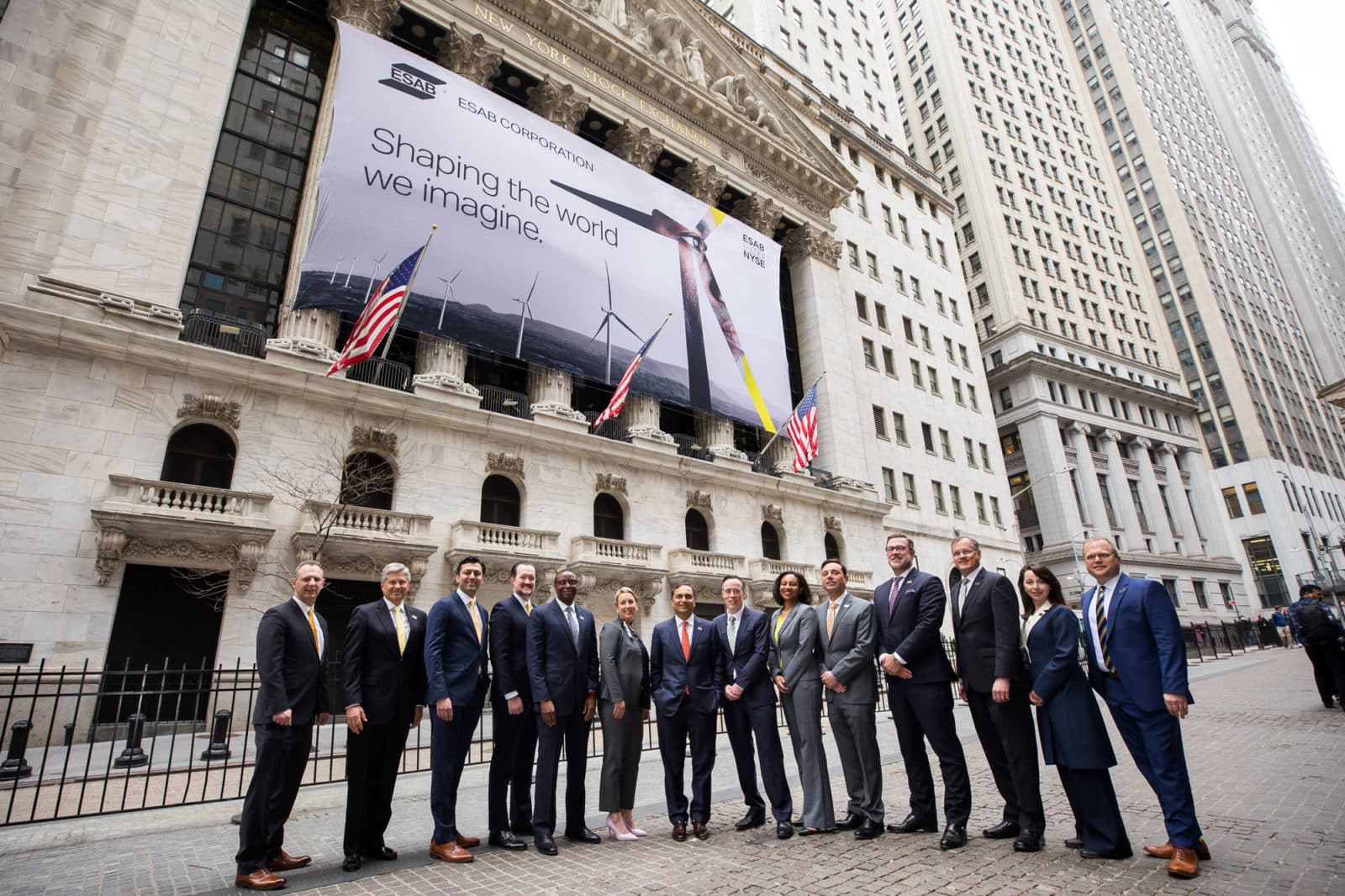 We created special signage for the NYSE when ESAB Corp. went public.
---
Results
These efforts resulted in a powerful statement to all of ESAB's stakeholders, employees, and customers. ESAB Corporation is committed to meaningful innovation that will drive the future of fabrication forward. Since the launch, the corporation has experienced a smooth transition, and employees are taking great pride in working for a public company that provides the tools and inspiration to propel people to action. And to us, that's what it's all about.