Striking Gold at District 2 ADDYs.
The Western New York ADDY Awards was a celebration to remember, but the awards continue to roll in for us at Crowley Webb.
After our local ADDY Awards, all our gold and several of our silver winners were forwarded along for District Two judging. The District Two AAF competition honors exceptional advertising across a variety of fields and categories and accepts entries from agencies throughout the region. This district includes DC, Albany, Philadelphia, Baltimore, and other major metropolitan areas. We recently received the results, and we're proud to say that Crowley Webb earned four golds.
We won gold on behalf of our client M&T Bank for its 2015 Real Important campaign. The multimedia campaign included 30-second TV spots, 60-second radio spots, and Buffalo's first-ever 3D billboard. The TV and radio spots featured real M&T customers sharing stories about what's important to them.
Three D2 golds were in recognition of the poster campaign for our client Notre Dame Academy. The campaign was designed to promote its annual Invention Convention, where middle school students showcase their original inventions to the South Buffalo community.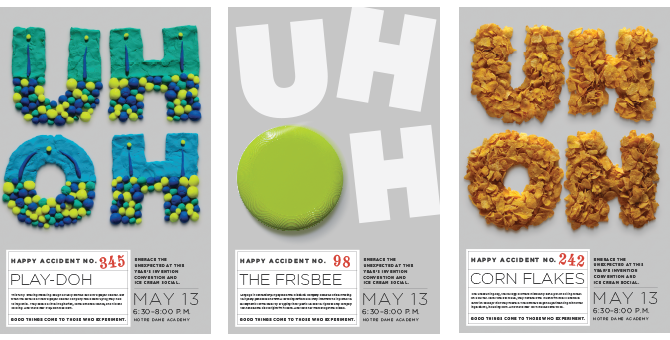 Congrats to all the D2 winners and to another successful year of work in Western New York.