M&T Bank
#14 brings us together.
---
Challenge
Leading up to the 2022–23 NFL season, our client M&T Bank made quite a catch – a partnership with beloved Buffalo Bills wide receiver Stefon Diggs. The bank's relationship with Diggs was built on shared values and creating opportunities to support Buffalo and beyond. Our job was to announce this exciting team effort and build a fully integrated sponsorship campaign around it.
---
Action
With Stefon added to our roster, we got to work incorporating him into our existing "Football brings us together" campaign in a way that would highlight this exciting new partnership.
---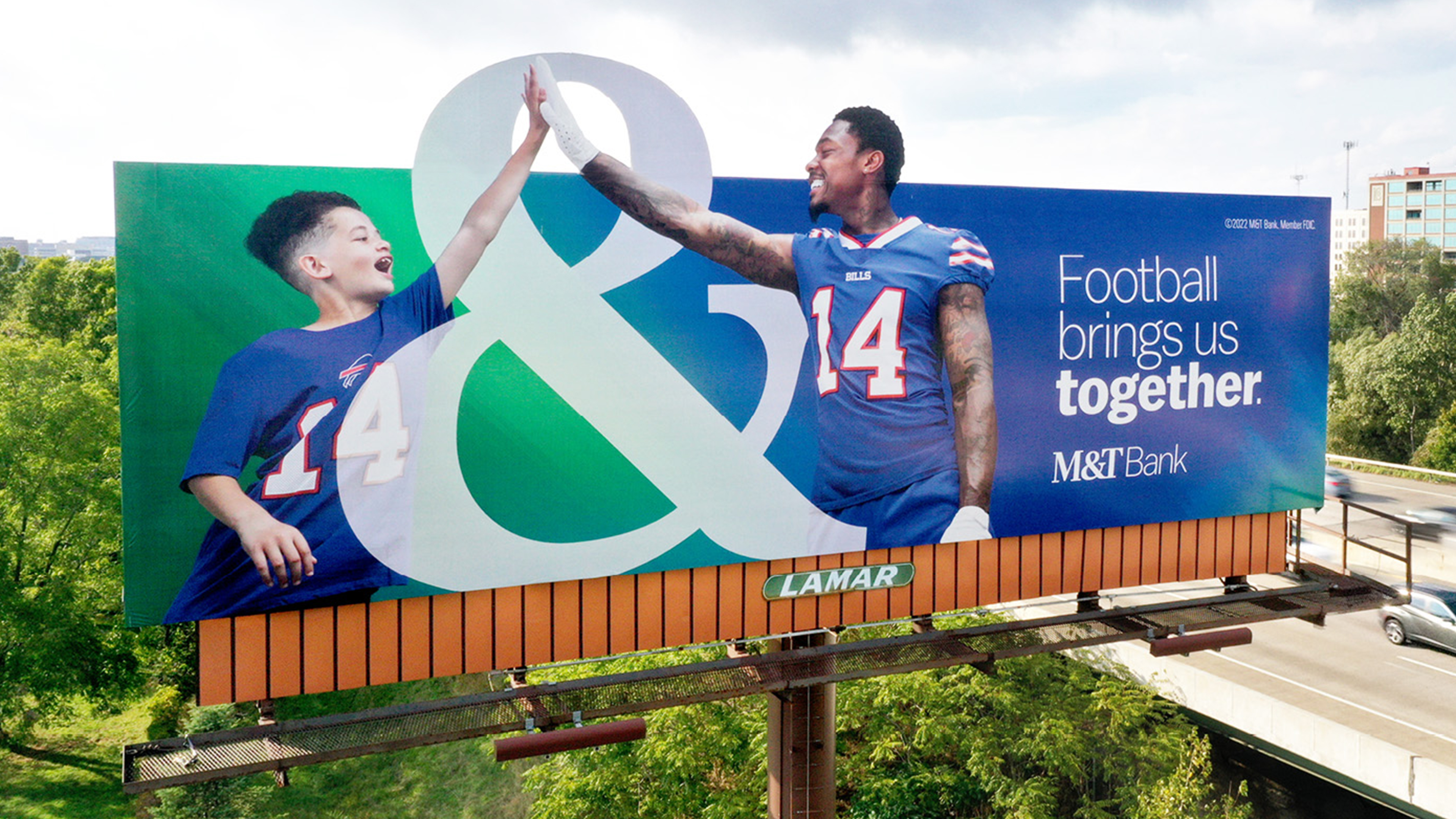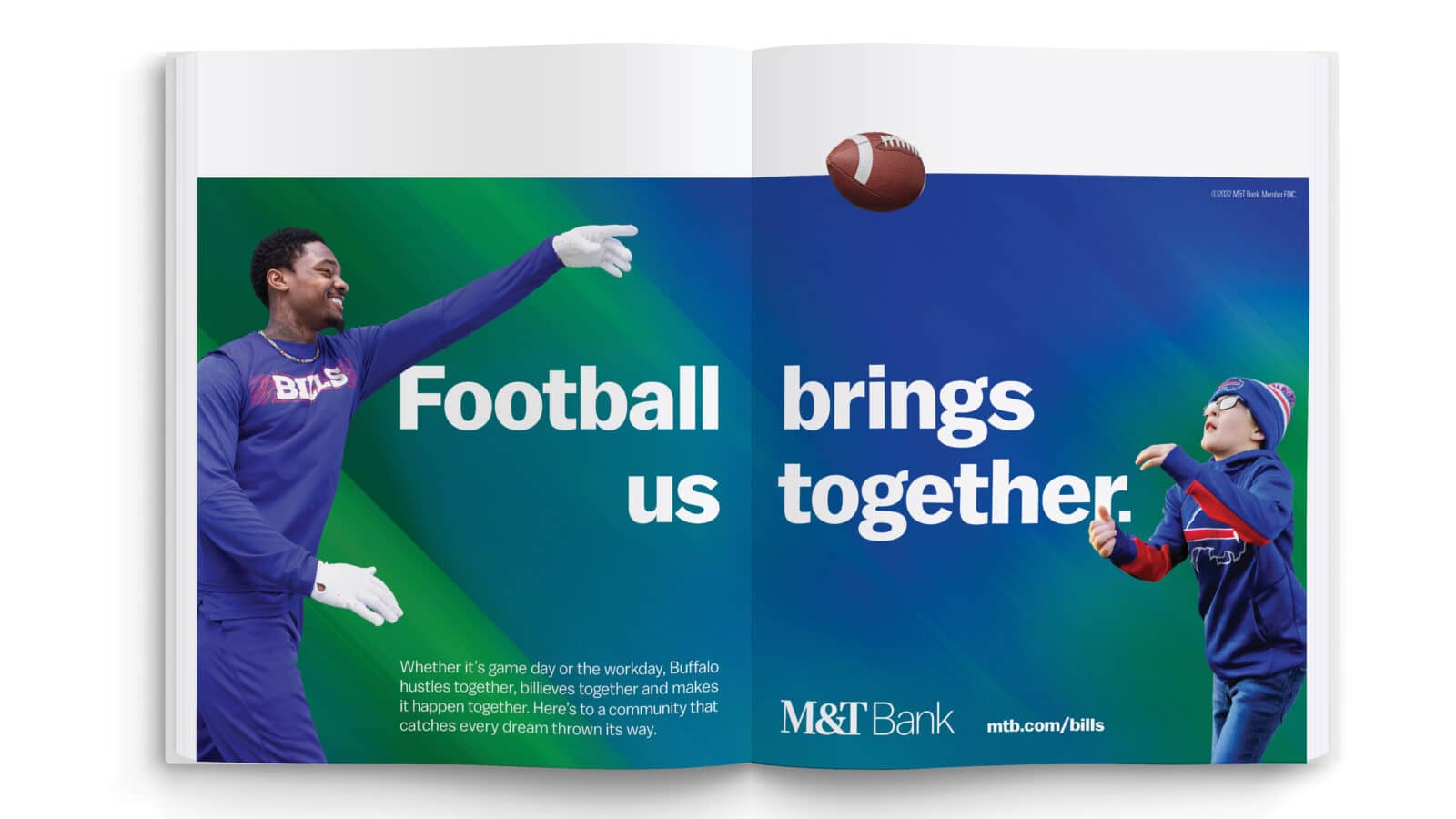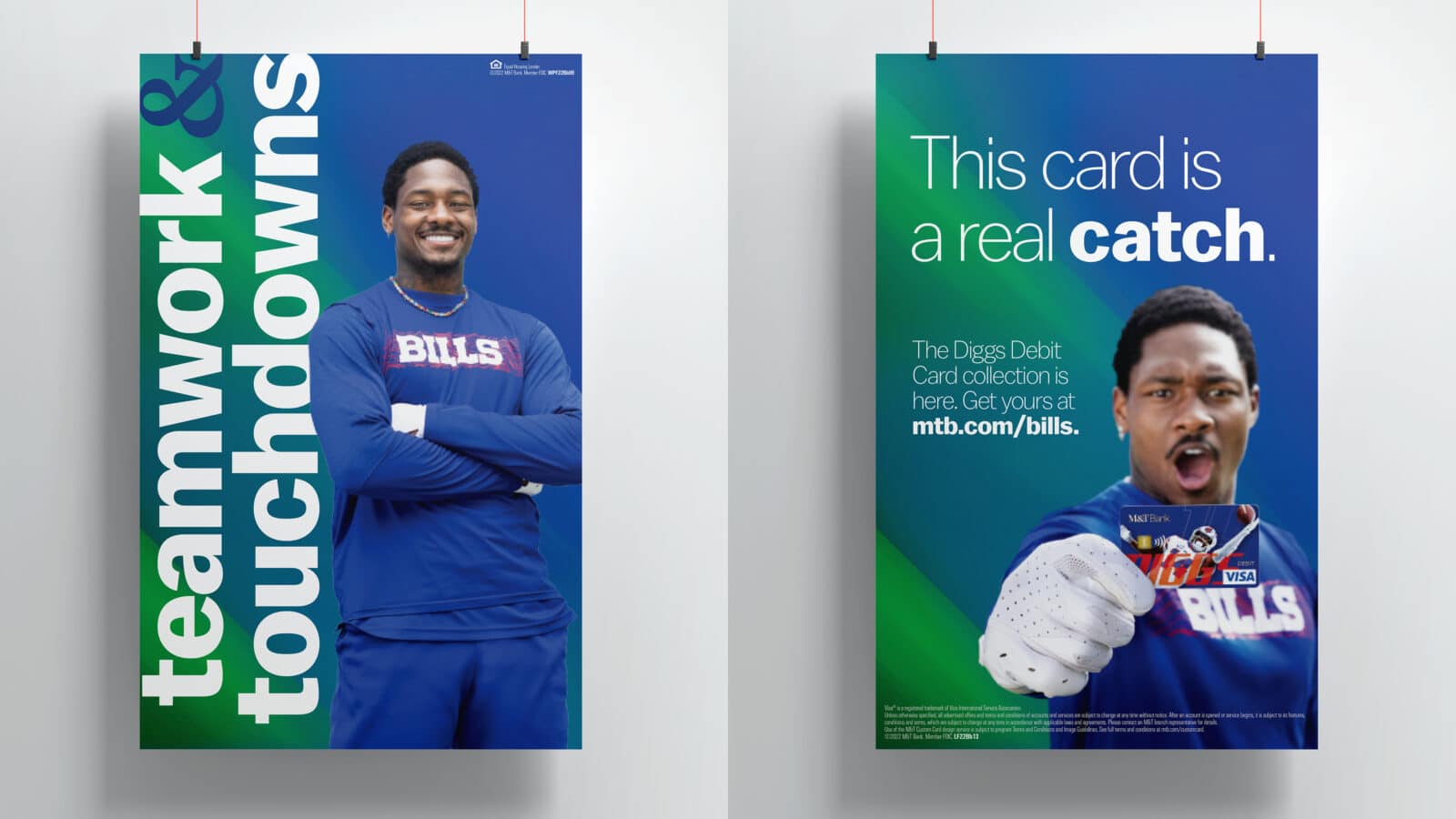 In-Branch Posters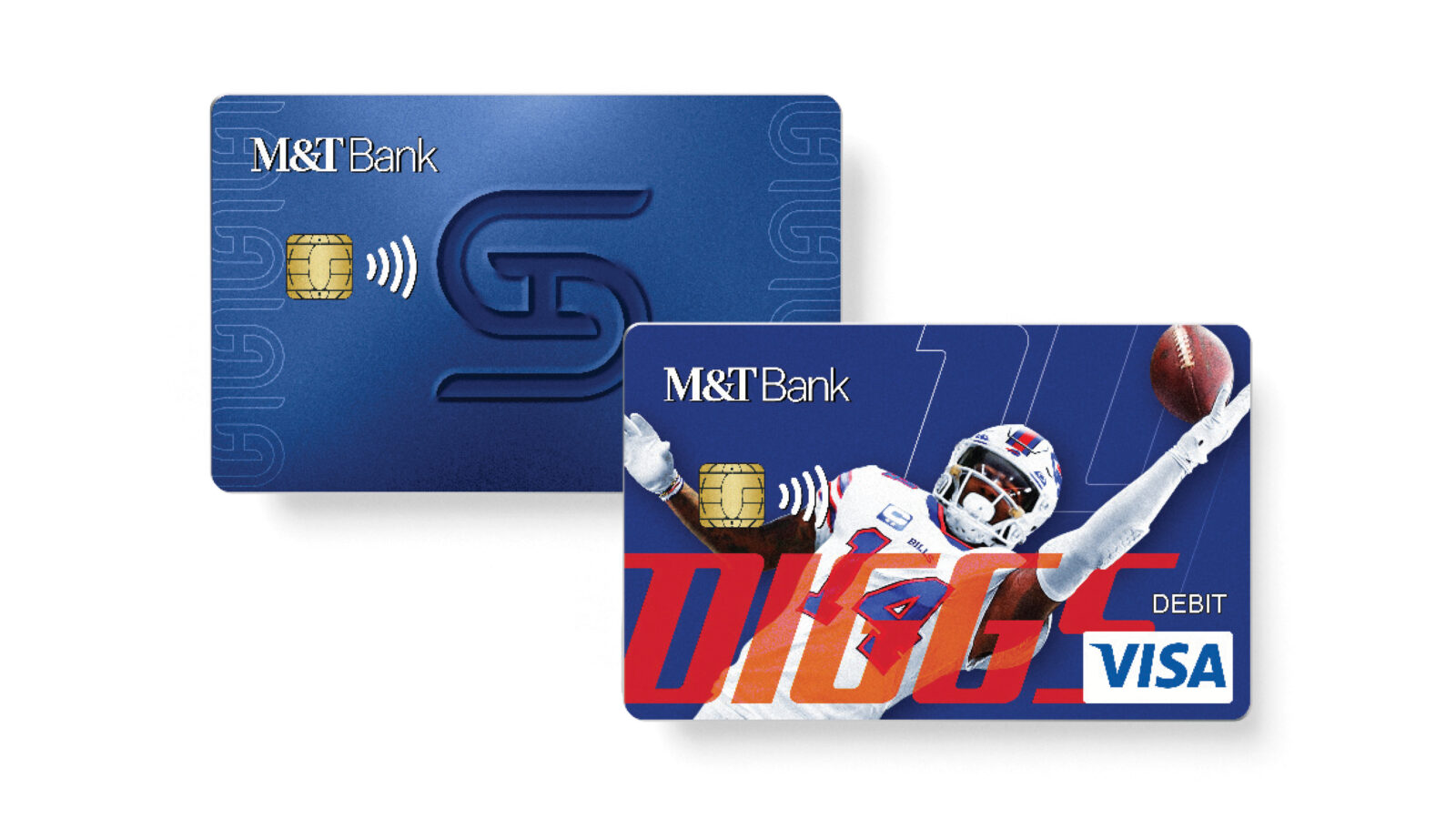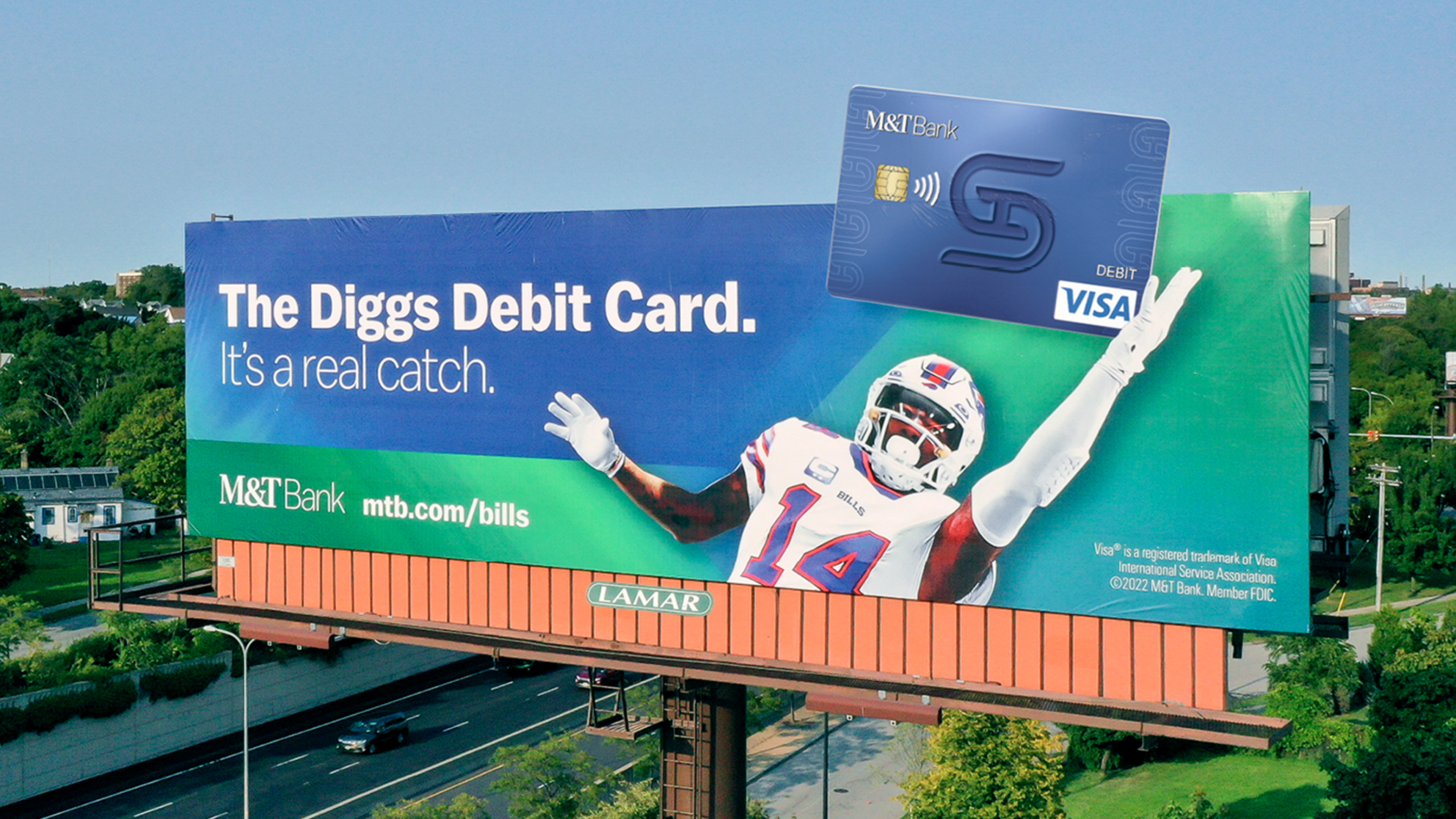 Diggs Debit Card Social Video
Fan Feud Social Video Series
Sponsorship Campaign
Being the busy man he is, Diggs had limited time on a (very hot) summer day to work with us capturing nearly a dozen pieces of content ranging from a broadcast TV spot to a five-part social series to still photography. Together we made it happen, and yes, #14 is just as congenial in person as you would imagine.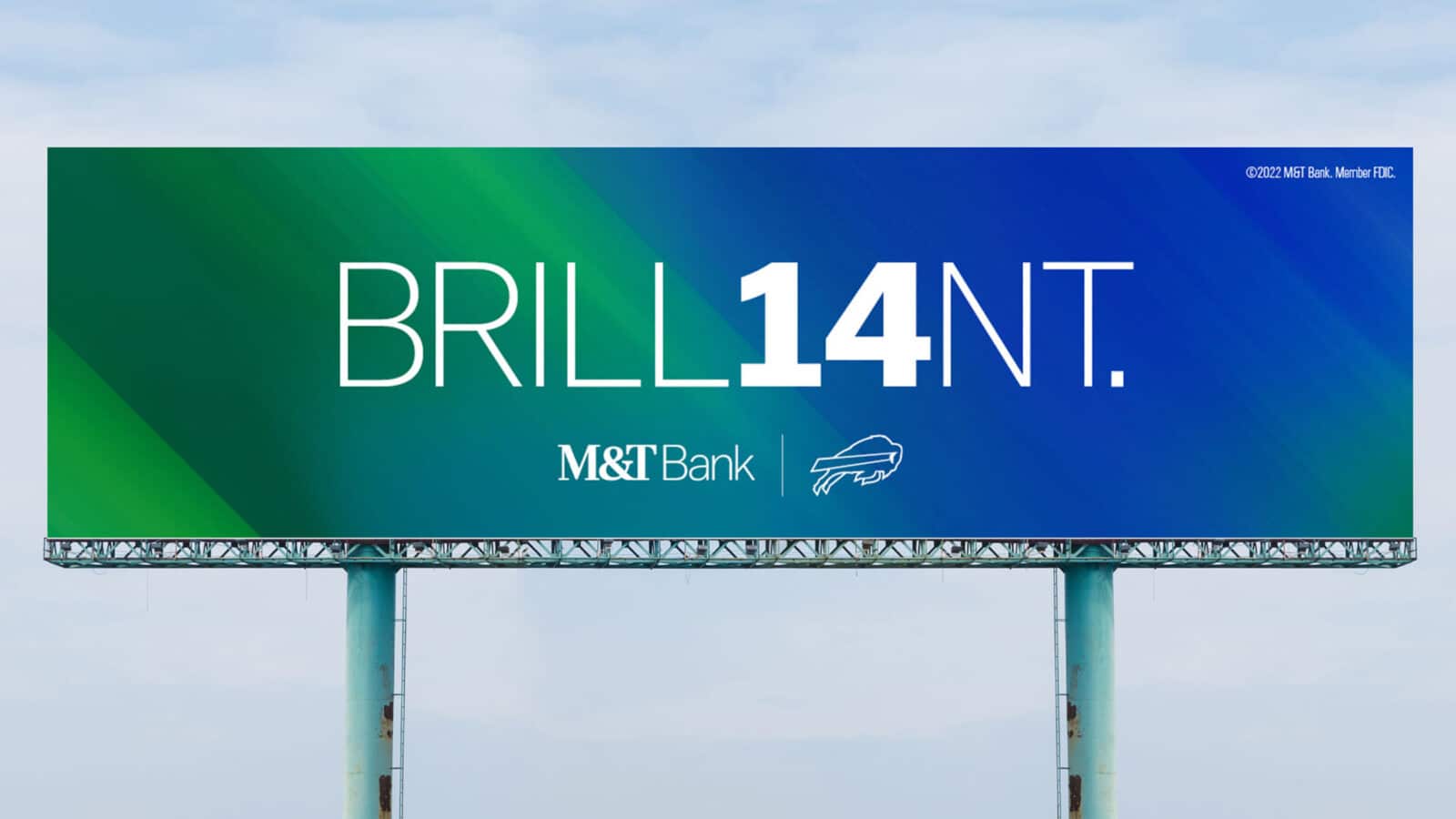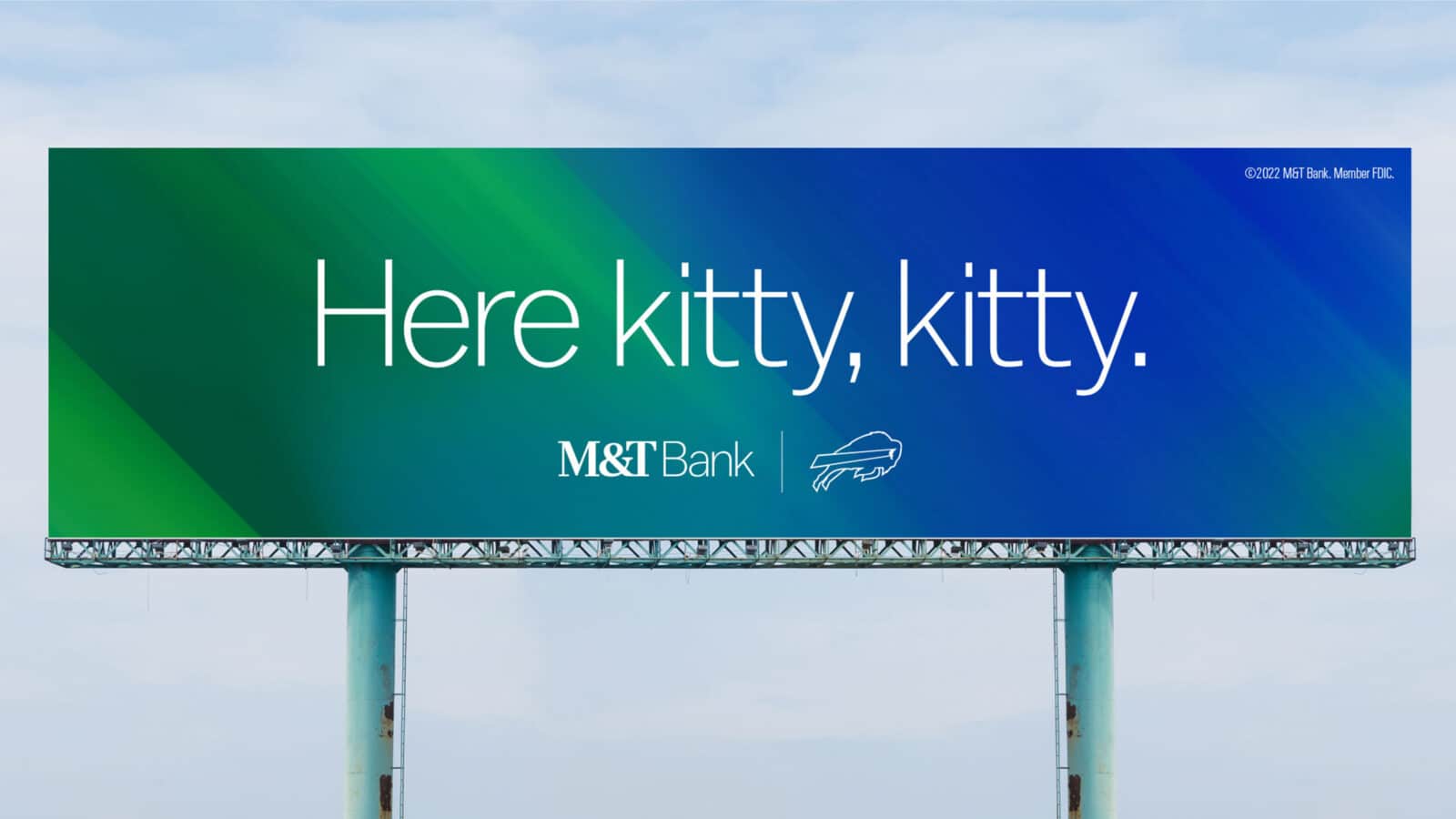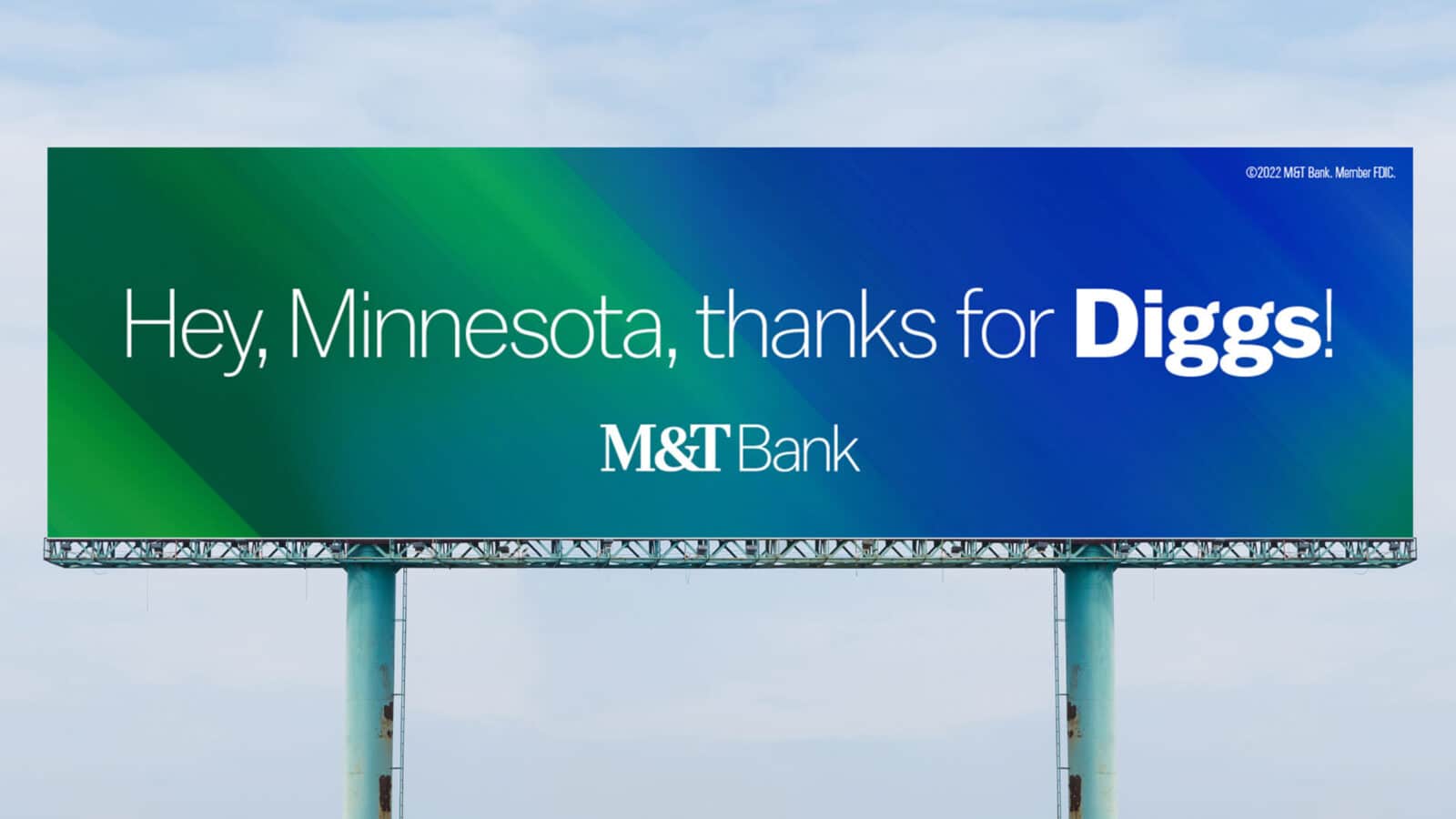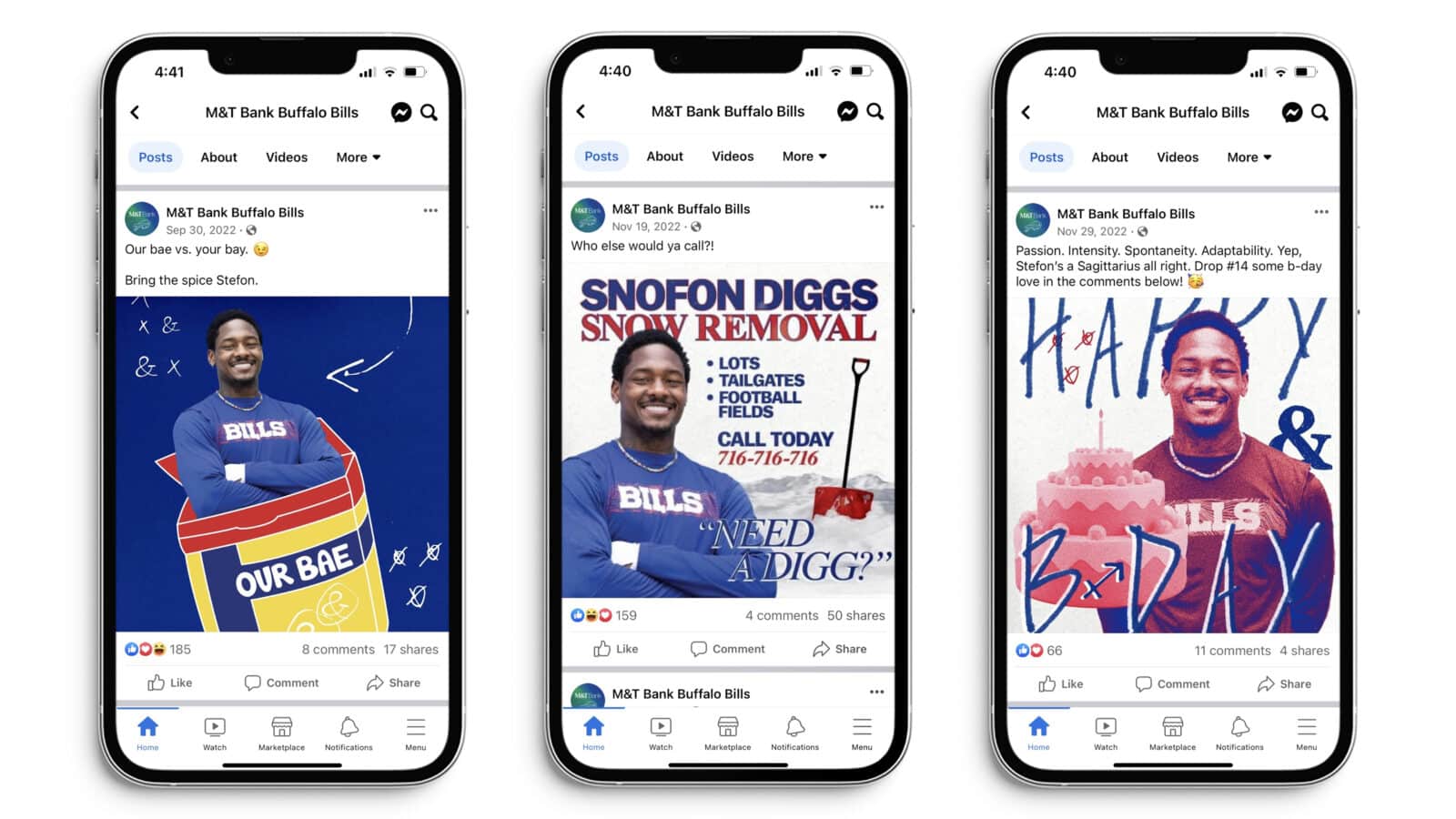 In-The-Moment
Throughout the season and into the playoffs, we also created and ran pre- and postgame digital billboards and social media posts, capitalizing on game highlights and pop culture and occasionally poking fun at our opponents.
Thank You, Fans
When our postseason run sadly and abruptly ended, M&T and Diggs came together once more to deliver a :30 spot that aired locally during the Super Bowl, serving as a love letter to the fans who supported Buffalo all season long.
---
Results
While this Bills' season may not have ended with a ring, it was a gem of a year for M&T. The bank's Buffalo Bills page on Facebook received more likes, comments, shares, and community reach than ever before, earning an outstanding engagement rate of 8% (compared to the 4.59% average). And more than 1,120 M&T debit card carriers now pay with the Diggs custom card. Oh, and our sassy billboards were all over the internet, with shares from fans and Buffalo-centric meme accounts far and wide.