M&T Bank
Billieving together.
---
Challenge
After another amazing season, the Buffalo Bills were headed for the playoffs. To continue the momentum of M&T's Football Brings Us Together campaign, we needed to find a way to adapt this messaging as an activation for the postseason as our community of fans rallied around our hometown team.
---
Action
It was time for Buffalo to Billieve Together, so we created 30,000 banners saying just that – and then gave them out for free. Fans were able to intercept them at their local M&T branches as well as at a mobile pep rally with giveaways, refreshments, and special guests, including former running back Fred Jackson, mascot Billy Buffalo, and the Stampede drumline. We also created a :30 television spot, billboards, and digital ads to promote the banners.
Capabilities
---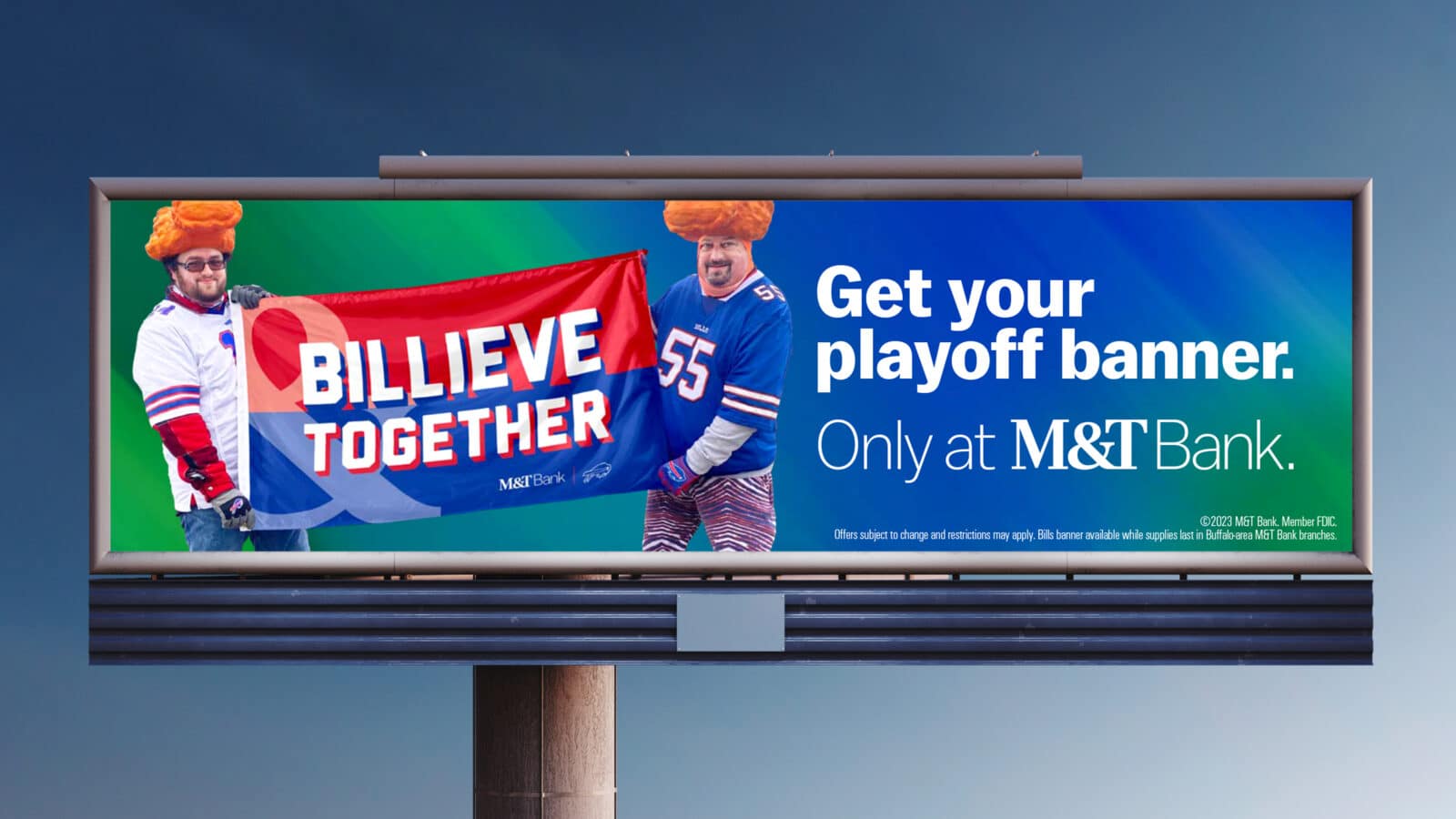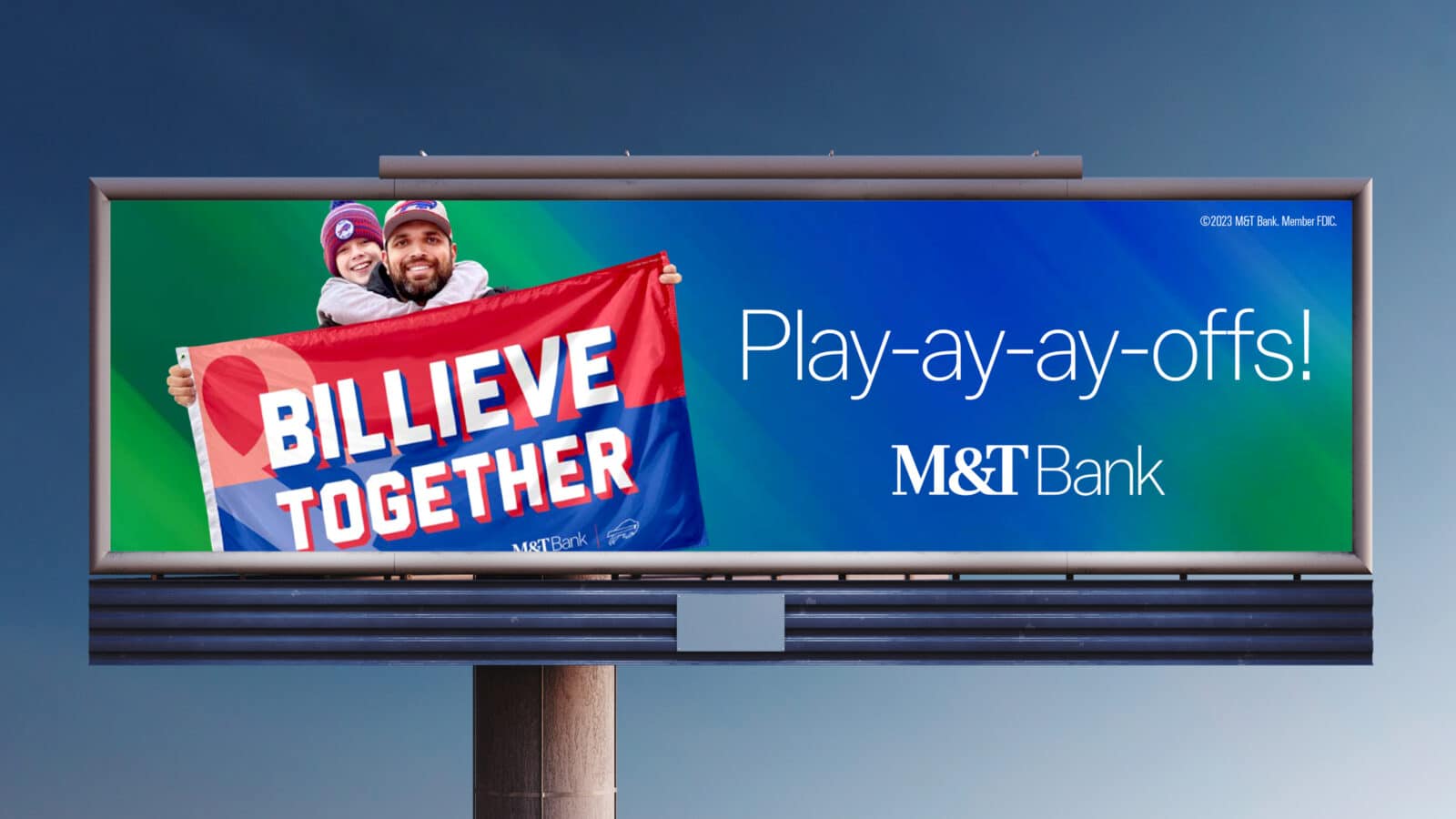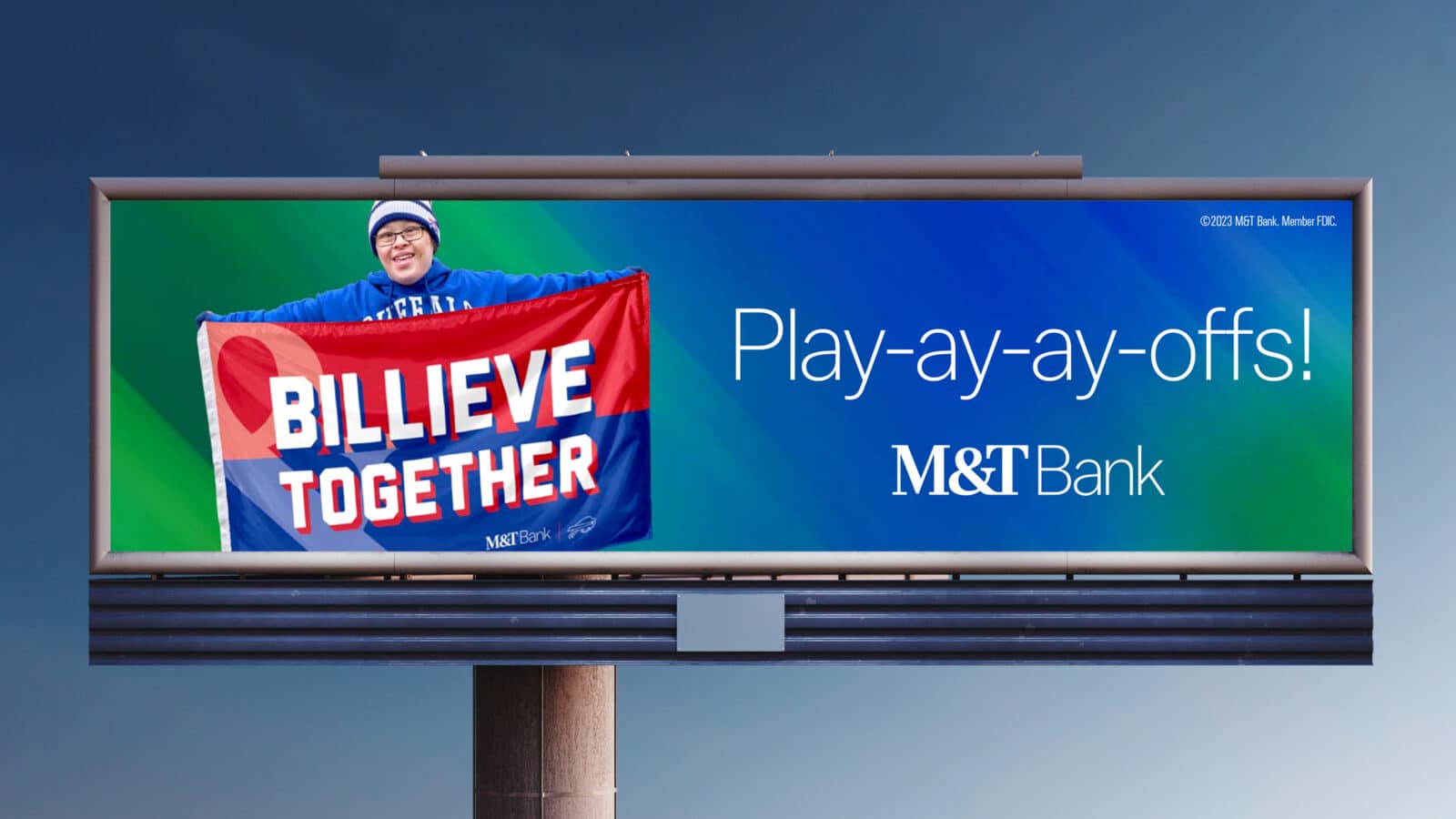 Campaign Creative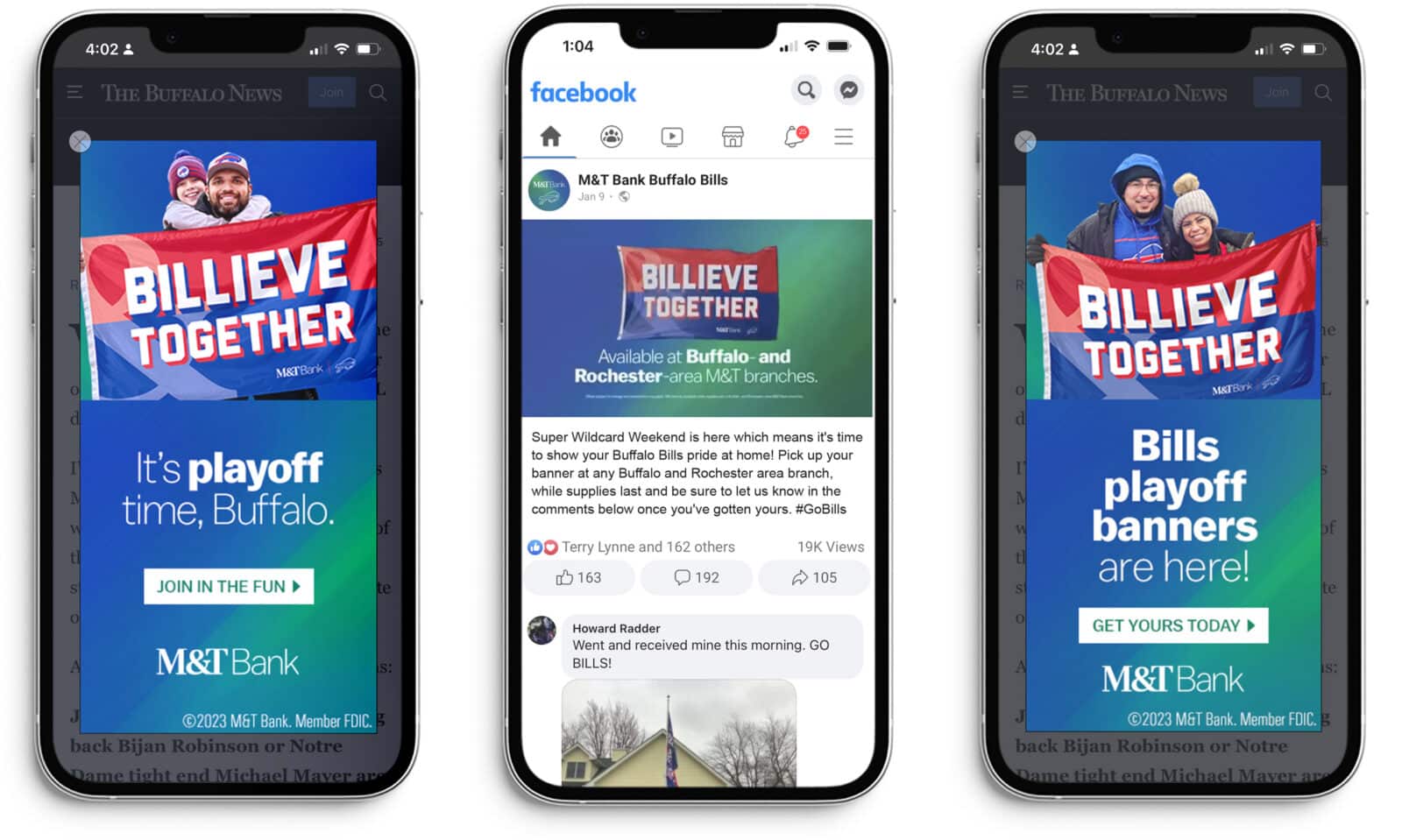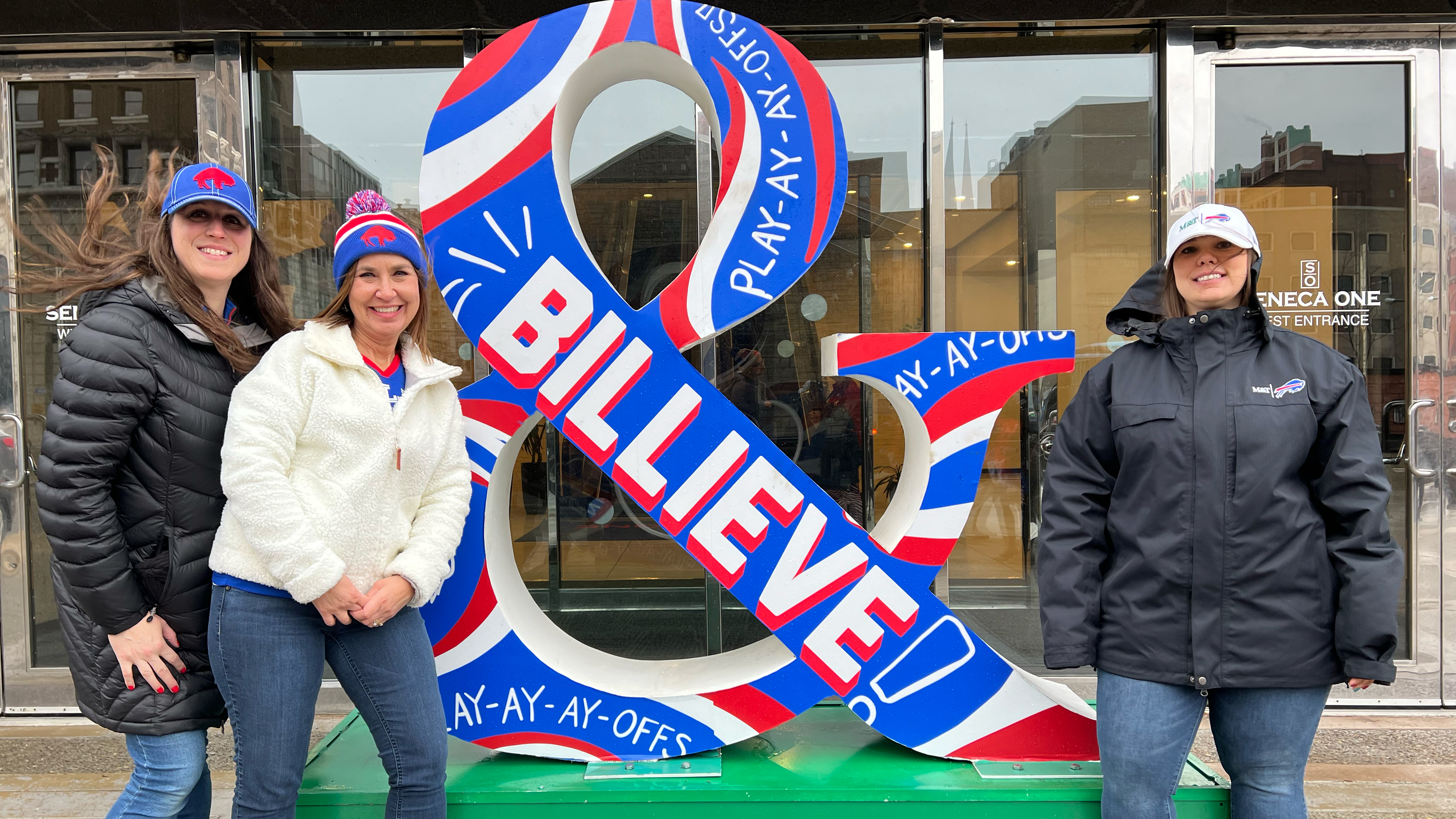 Mobile Pep Rally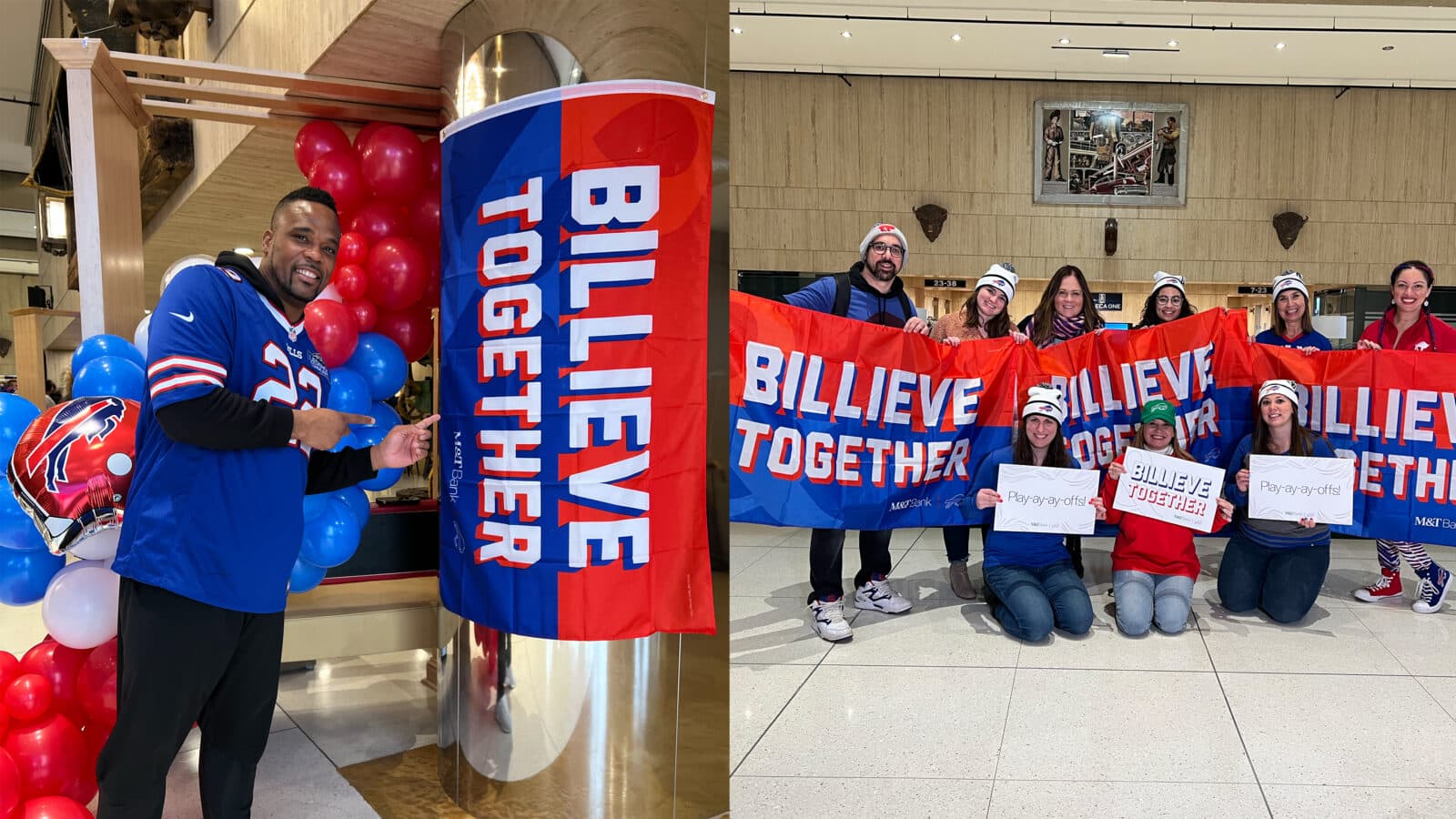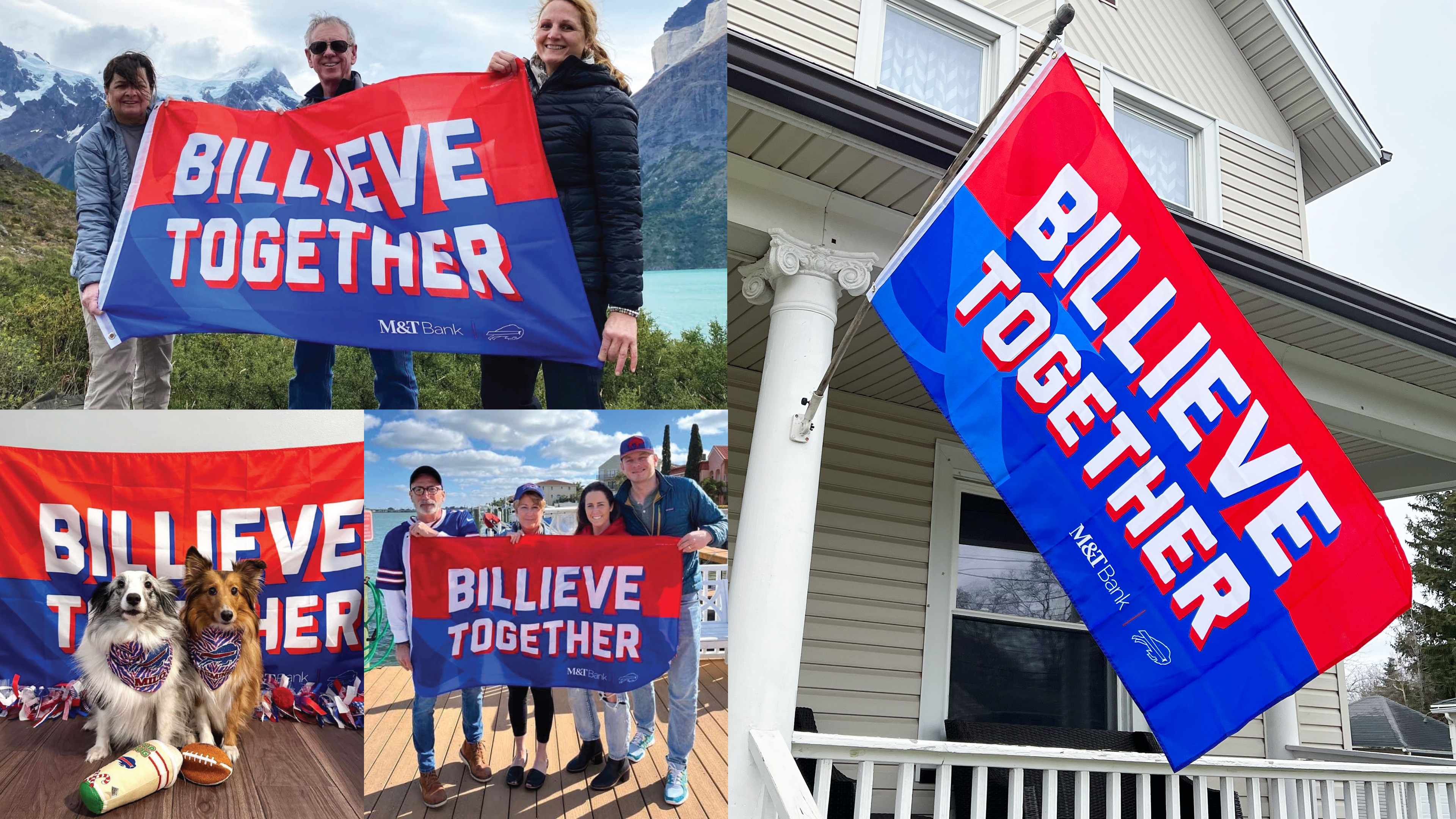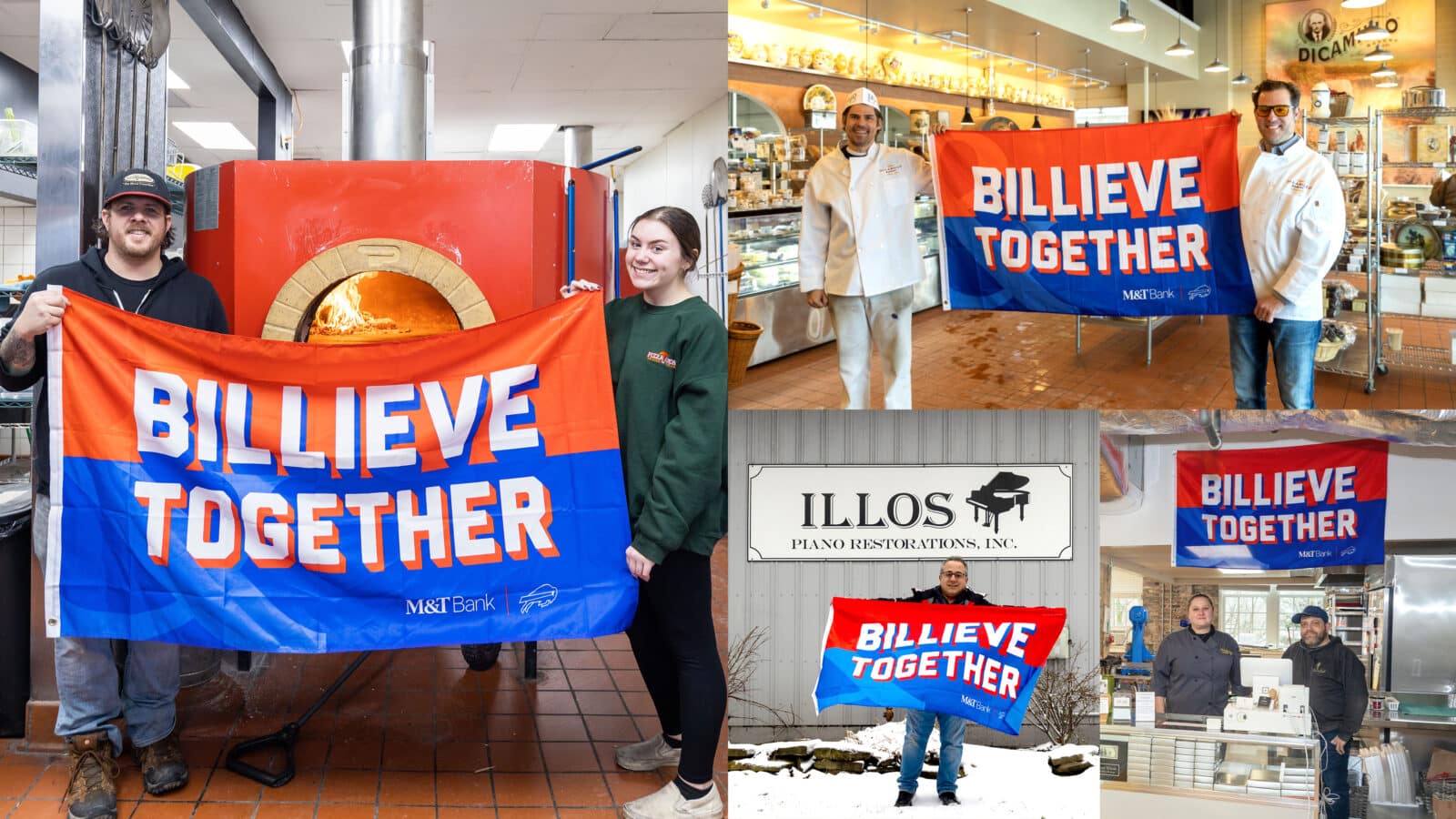 User-Generated Content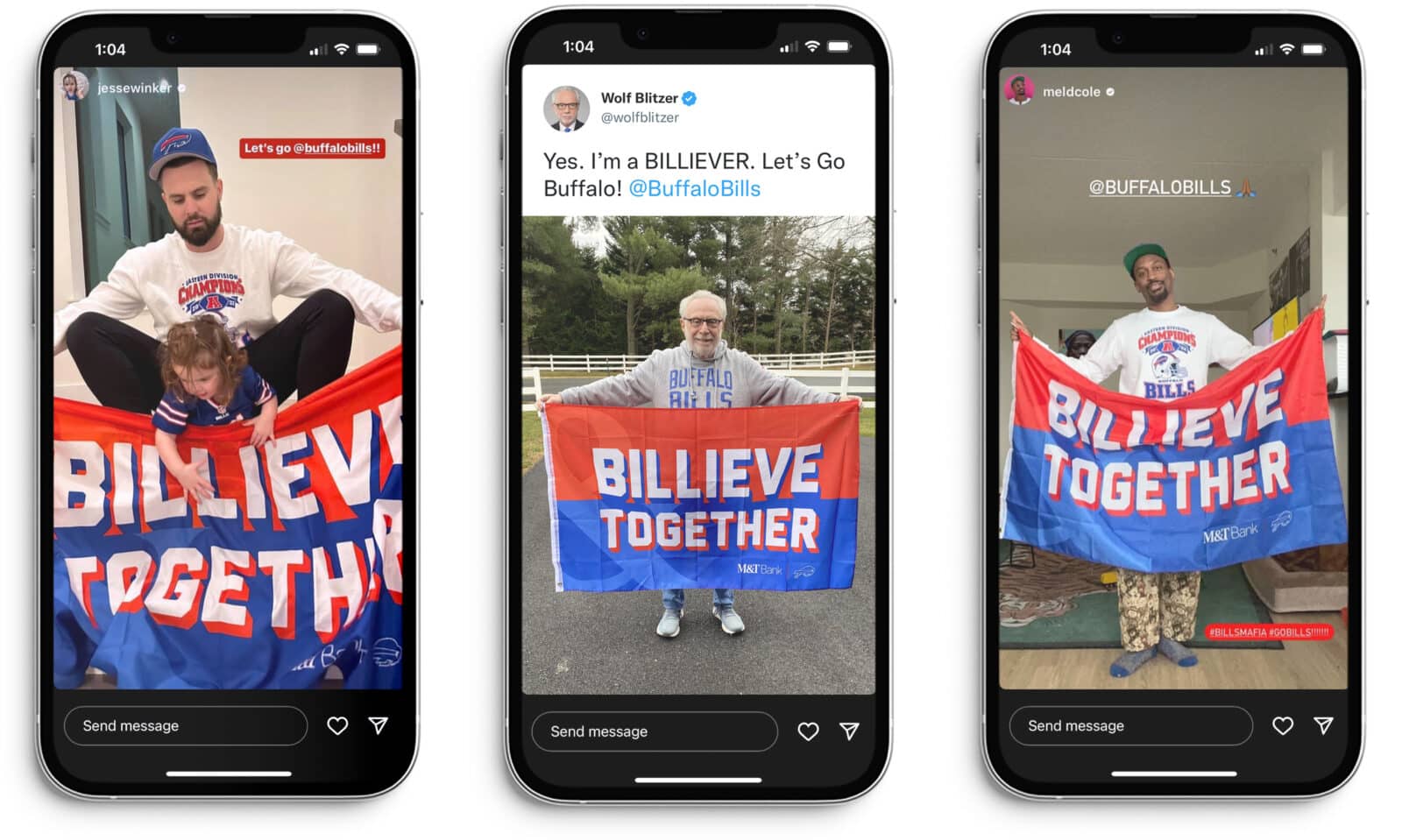 ---
Results
It turned out that fans really, really liked the banners. Through social media efforts alone, 30,000 flags were completely gone in a mere four days. Four. Days. As we shifted our messaging to simply celebrating the playoffs, banners began to pop up everywhere – off balconies, storefronts, and even celebrity Bills fans' social media accounts. We also saw the banners make their way to cruise ships and South American summits as fans fled the Western New York winter weather. So despite the way we all know the '22 season ended, we can all agree – it was a banner year for the Bills and M&T.