M&T Bank
M&T & a big acquisition.
---
Challenge
As M&T Bank's agency of record for more than 30 years, we're no novice to developing and executing strategically focused and integrated marcom plans or creative messaging across the brand's entire footprint. We were ready to rise to the occasion when M&T acquired People's United Bank, which is the largest acquisition in their history.
---
Action
With increased retail network in the New York City and Boston DMAs, and around 400 newly acquired branches throughout New England, we knew we needed to introduce the M&T brand and develop creative that shows we understand the customers, communities, stakeholders, and, of course, the hundreds of People's United employees transitioning to M&T. Every city has its nuances and what it's known for. We had one real chance to develop messaging that resonated with these communities and reflected M&T not only knows them inside and out, but M&T also belongs in them.
Our campaign included broadcast and cable television, OTT, terrestrial and digital radio, out of home (including non-traditional placements like EV charging stations, grocery store checkout screens, bus advertising, unique community placements), paid social, pre-roll video, and programmatic display. However, our messaging changed immensely based on our location and audience. A generic banking sign you might see on a popular street in town was replaced with something more conceptual that related to the location. For example, if you were near the airport, a sign including the M&T logo might say, "This is your sign to book that dream vacay." Passing by a coffee shop in Boston? You bet we're asking, "What's brewing, Beantown?"
The ampersand in "M&T Bank" is another creative device we leveraged to bring certain local sayings, places, events, etc. together which we used as a design treatment across larger advertising placements such as public buses and transit shelters. This tied back to M&T's community sentiment of "Together we can."
Not only did our team do research to find out how to create signage that felt authentic to the area they would be placed, but we ensured these were resonating with team members at relevant branches – showing employees early on that M&T values their opinions – a characteristic M&T always strives for.
---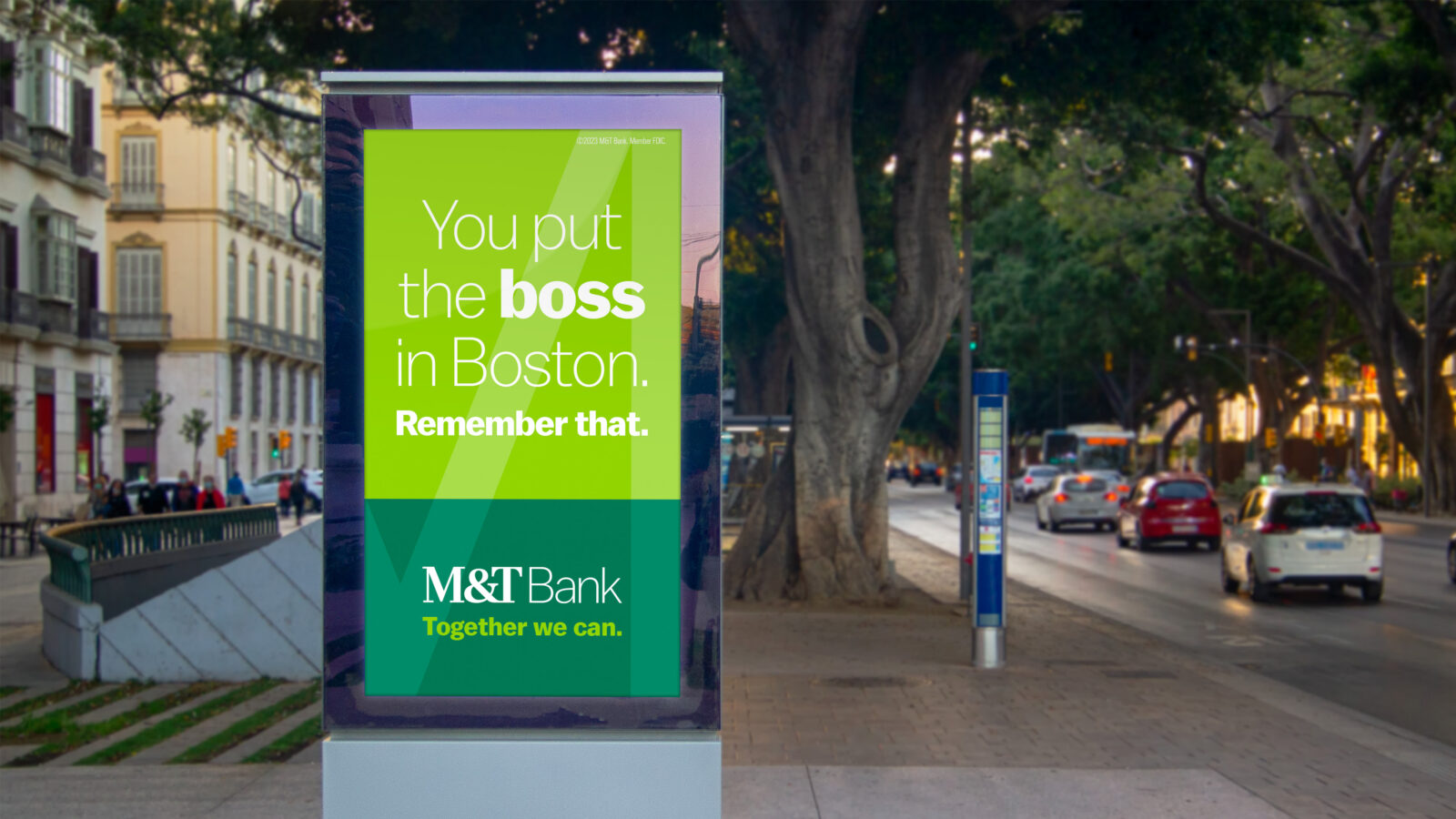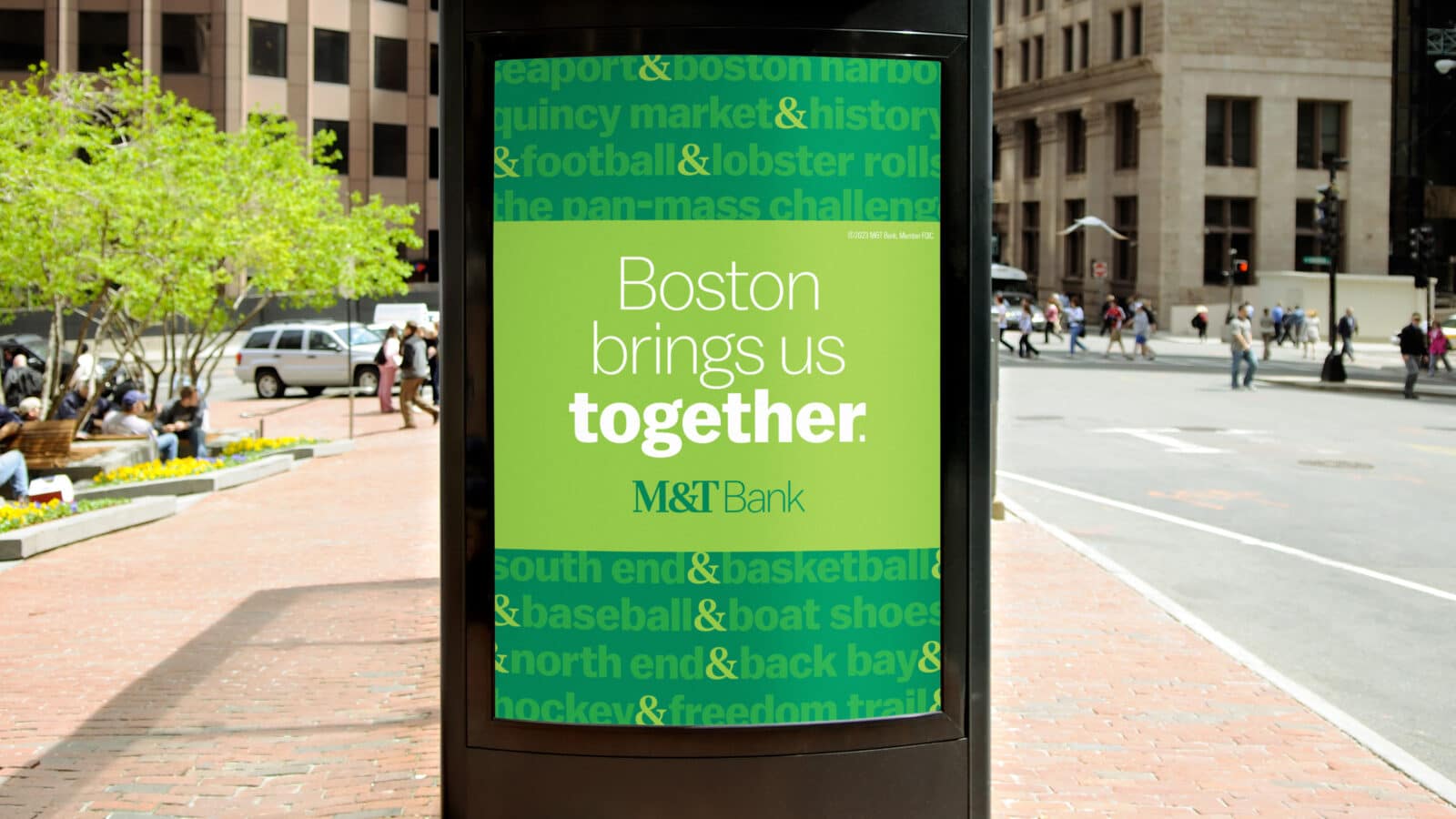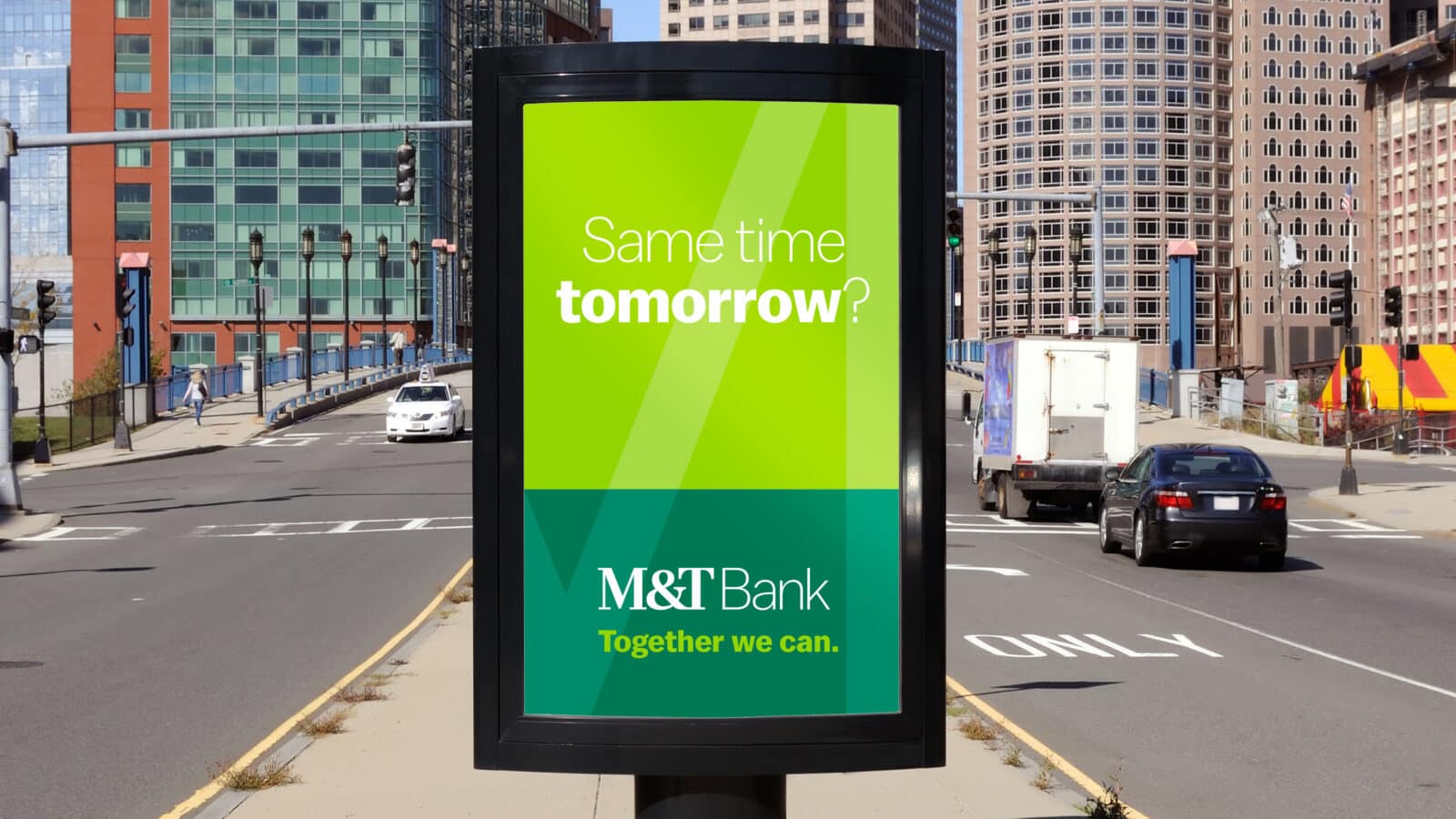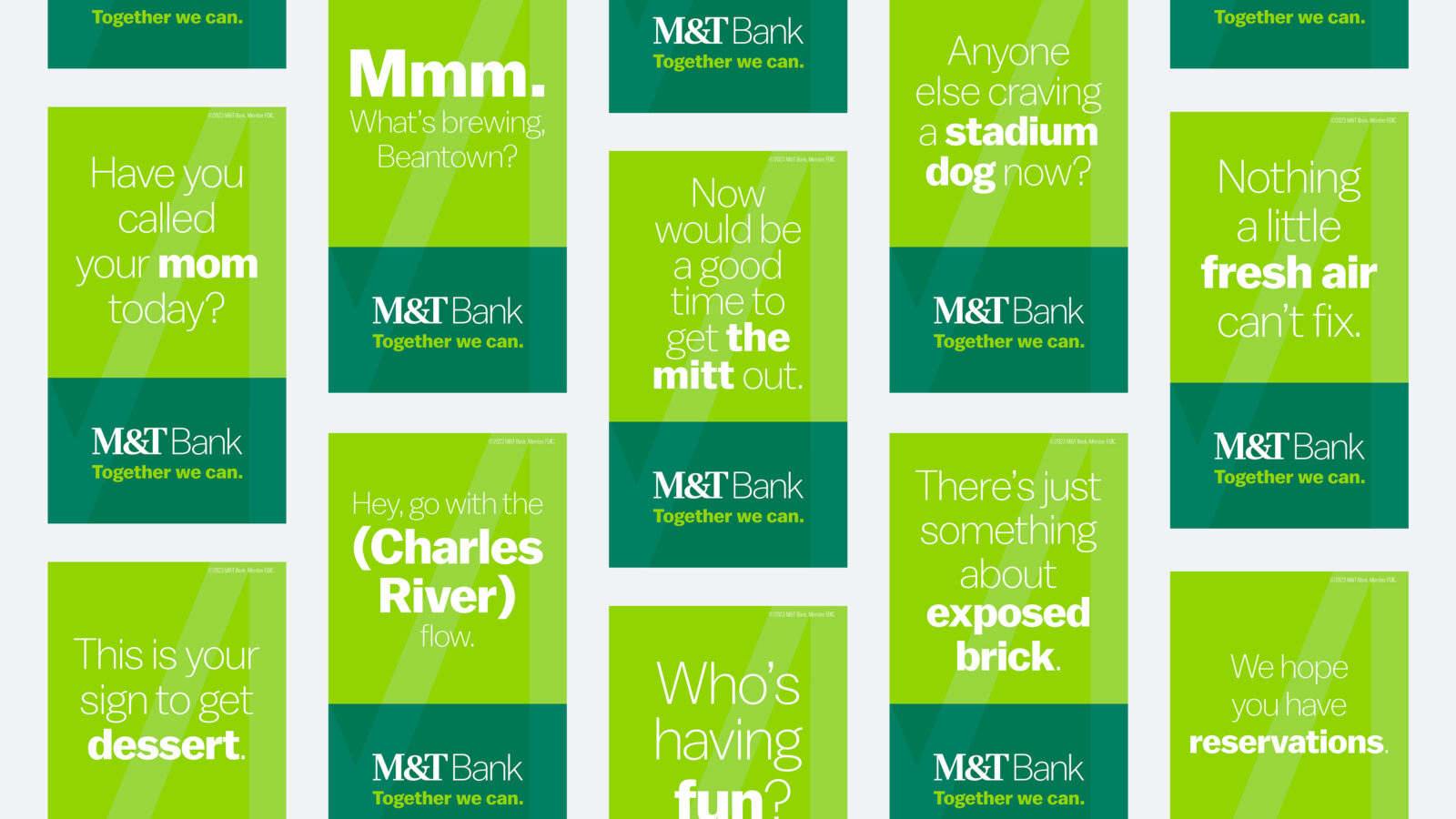 Boston Out of Home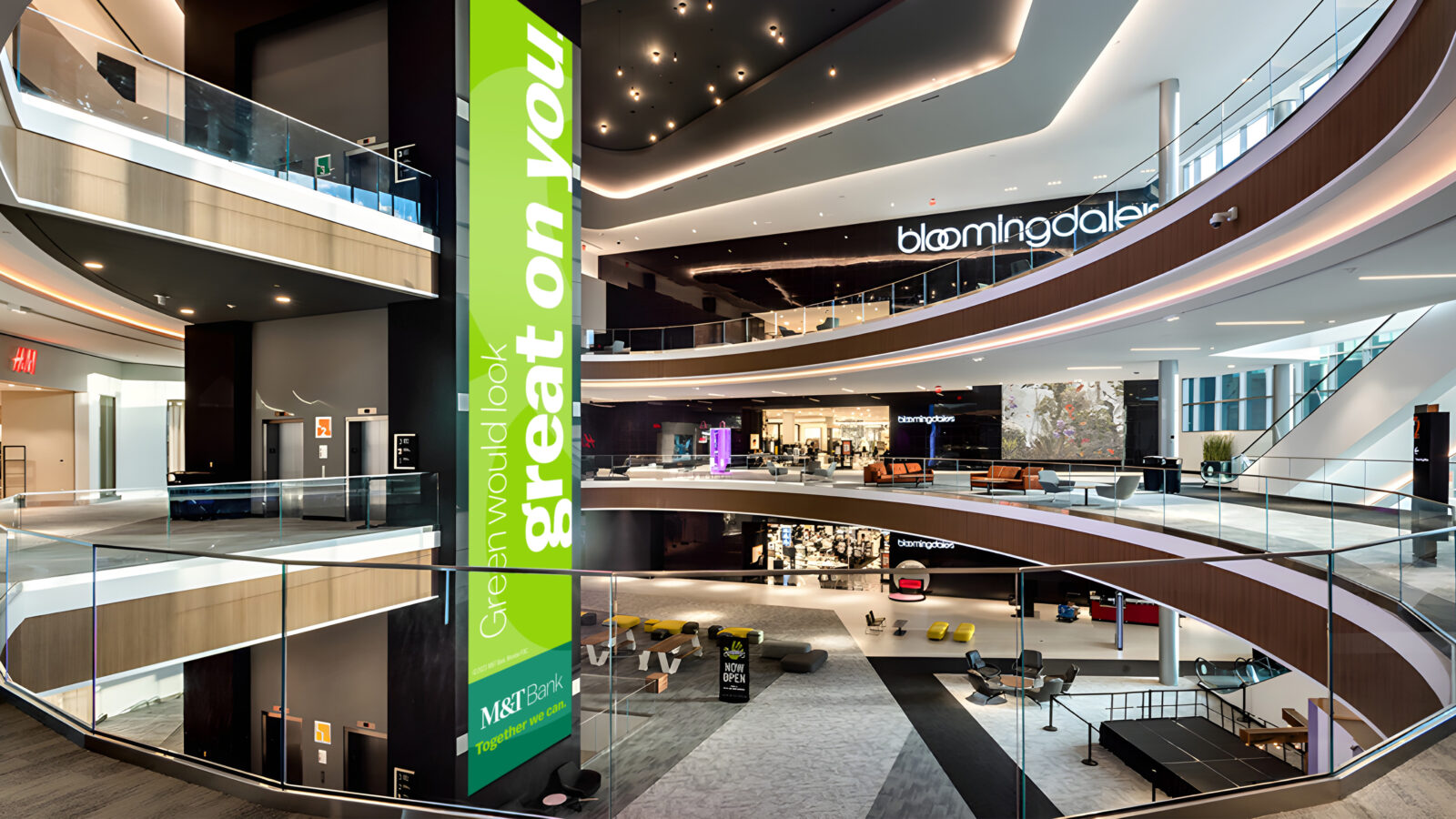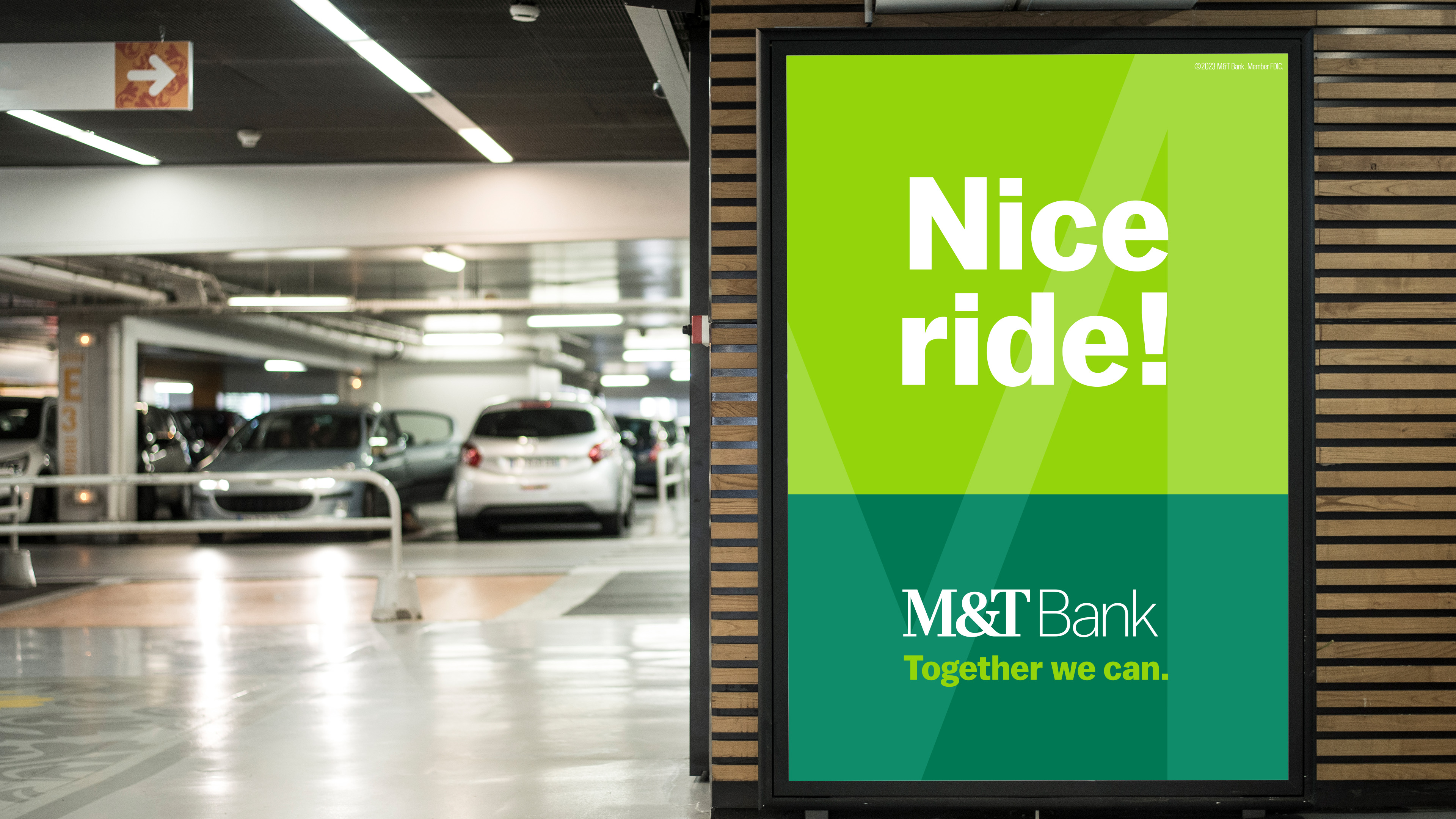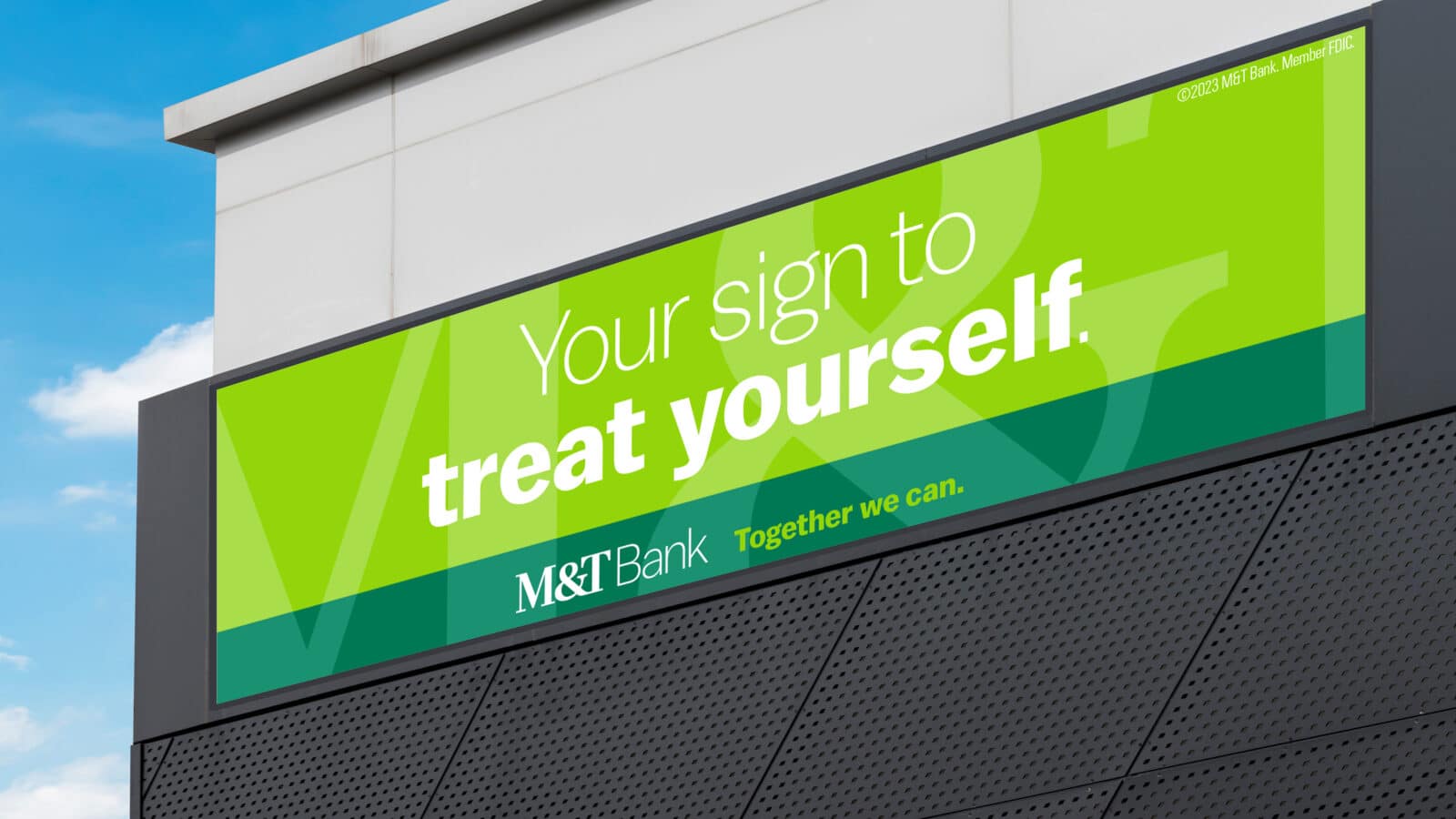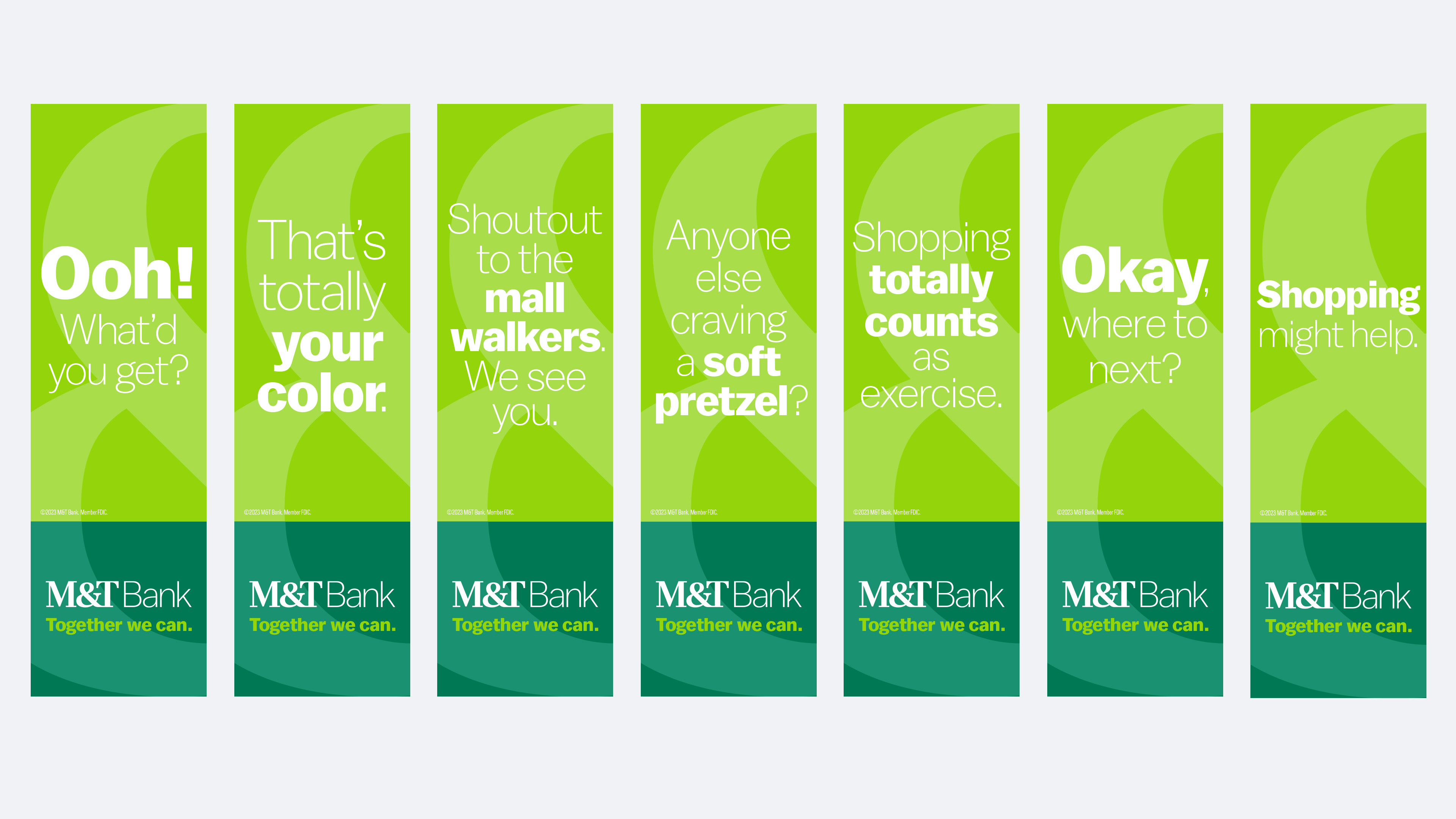 Mall Signage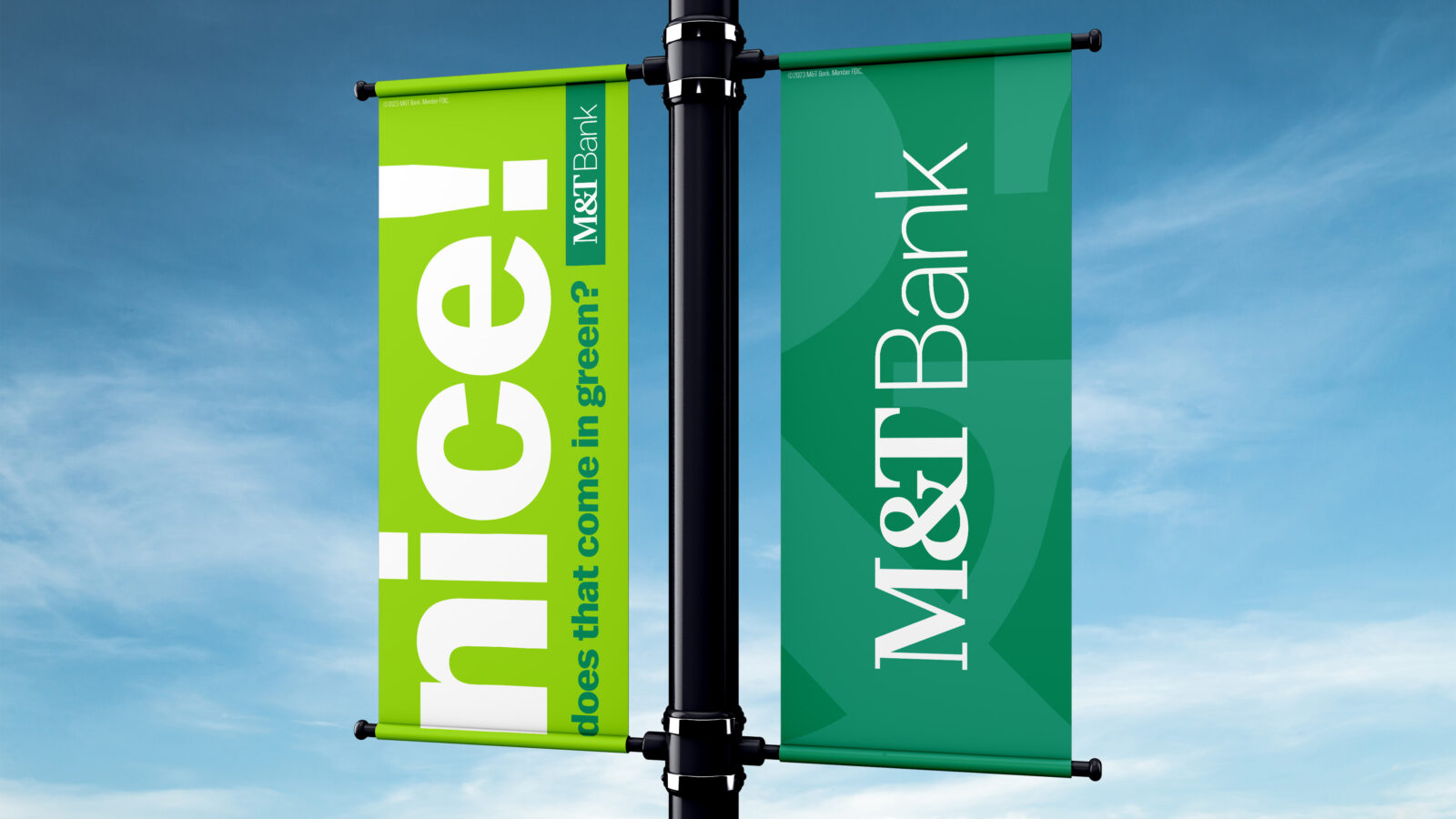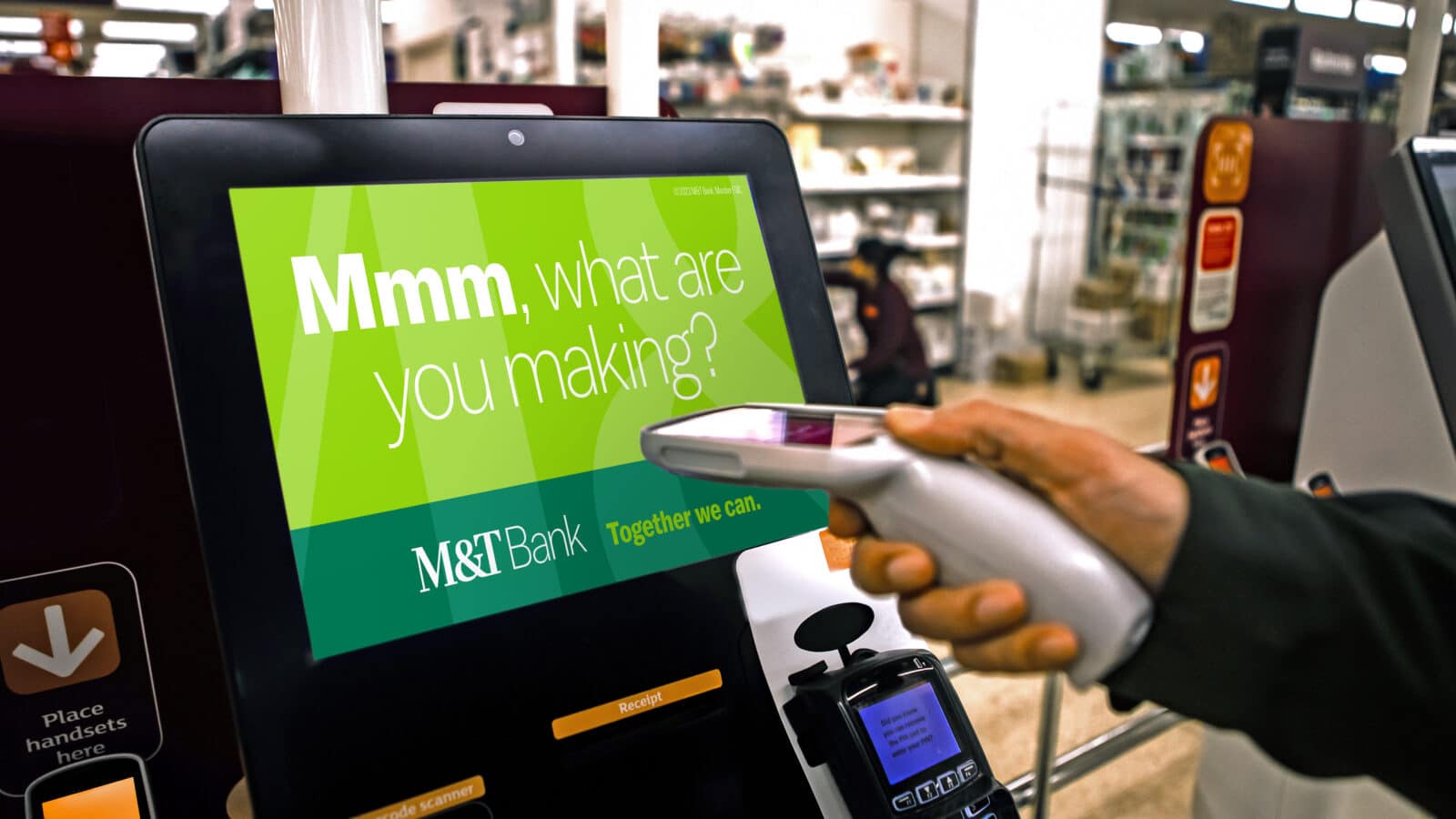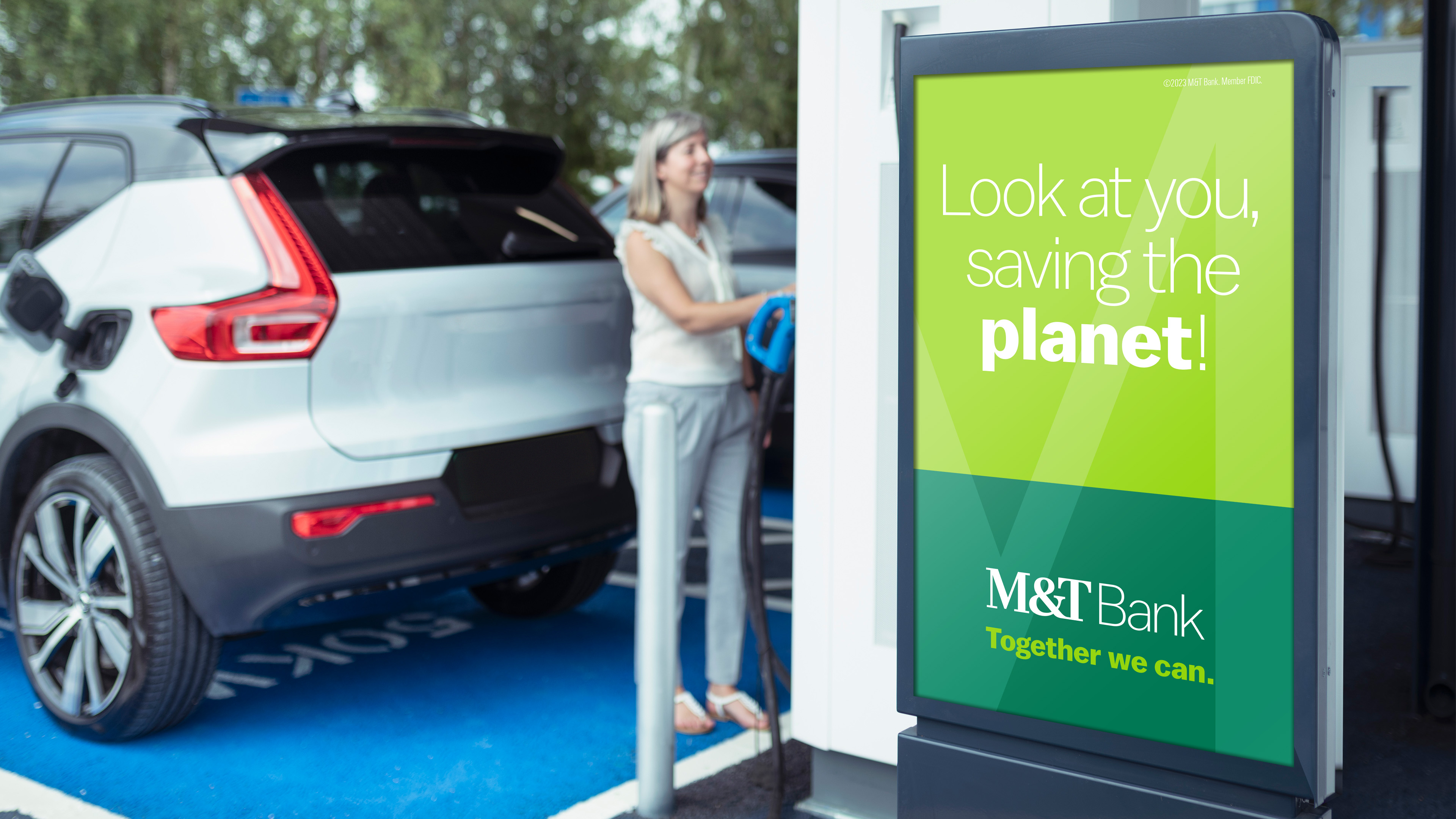 Shopping Center Signage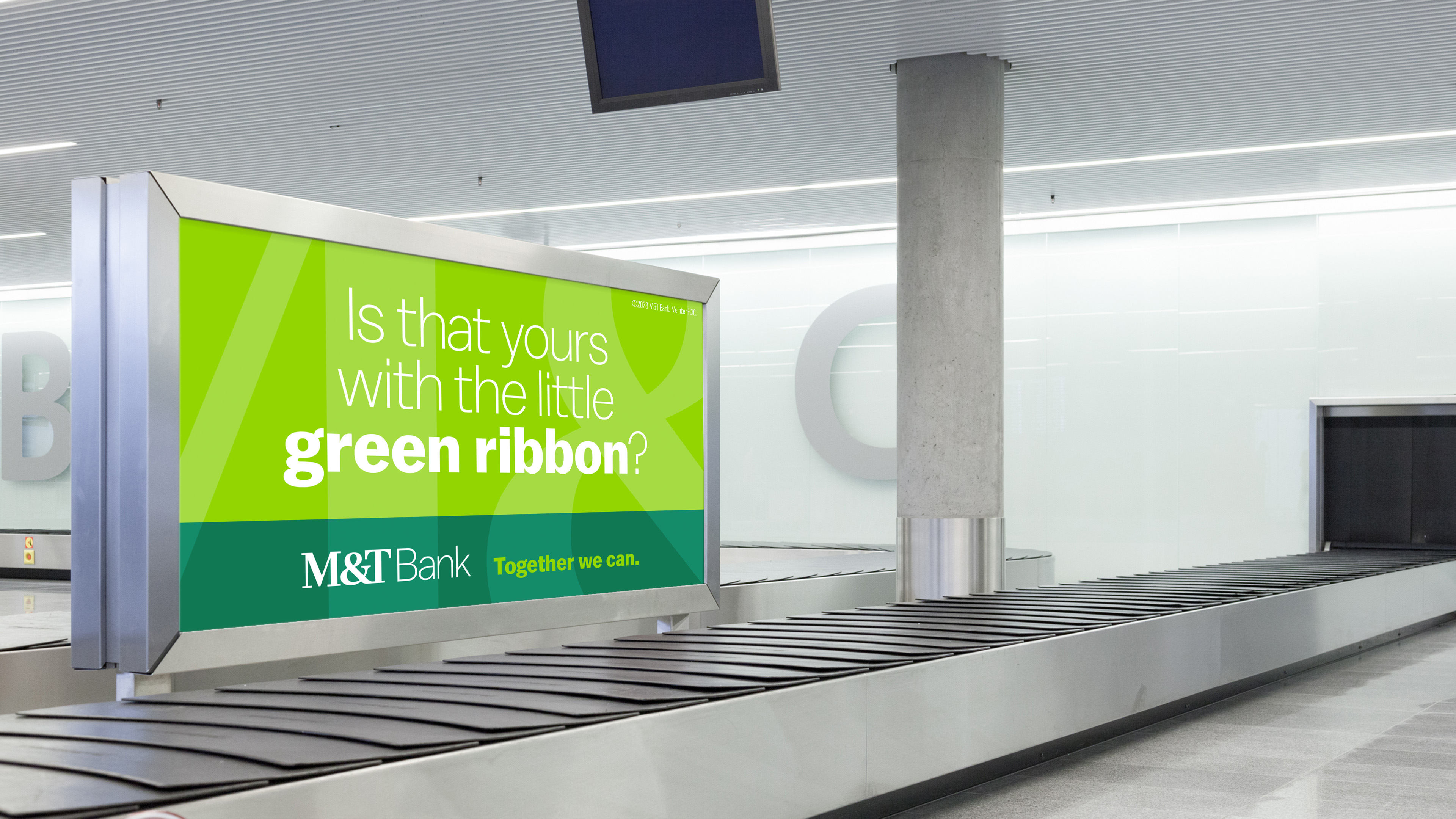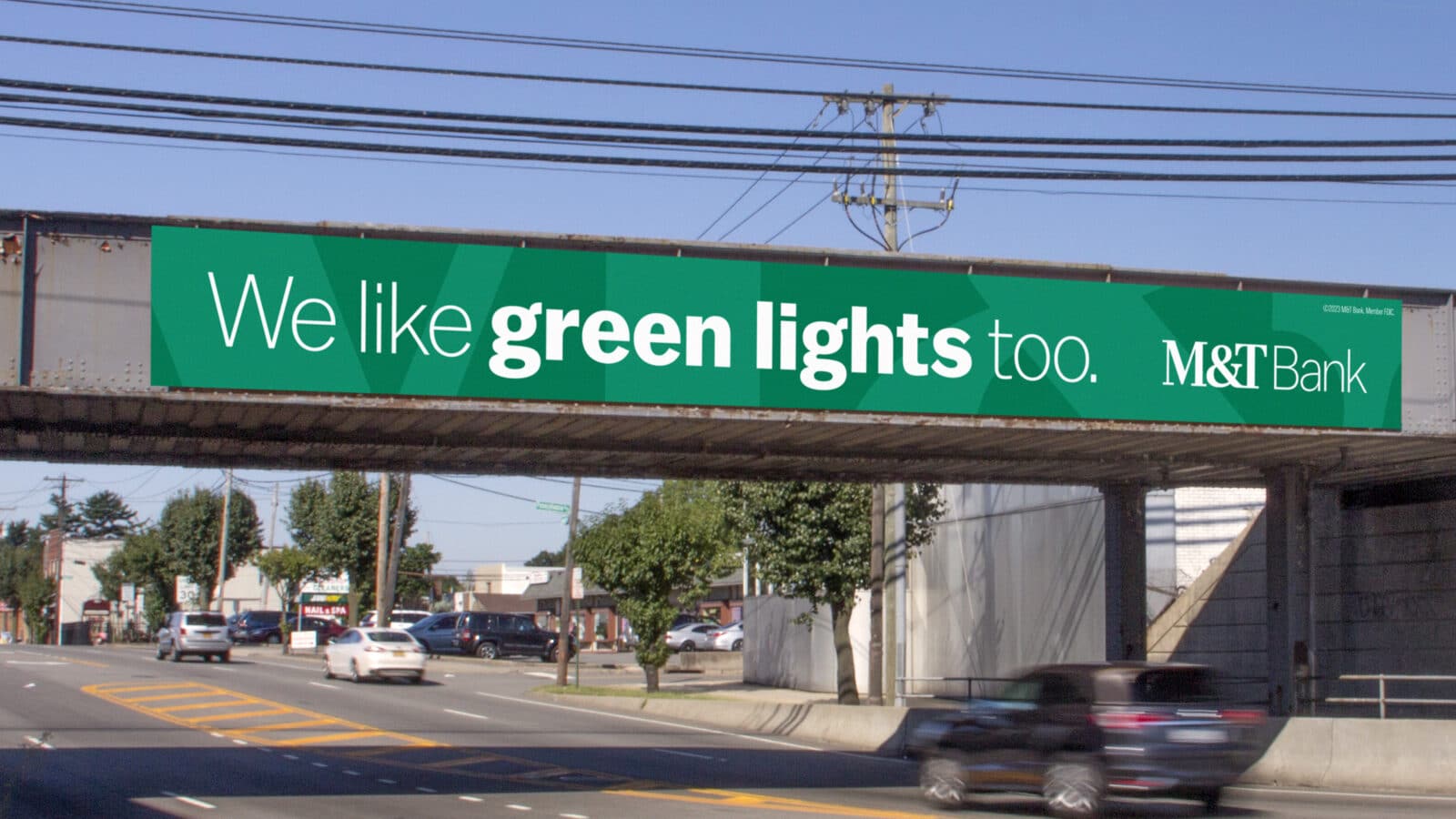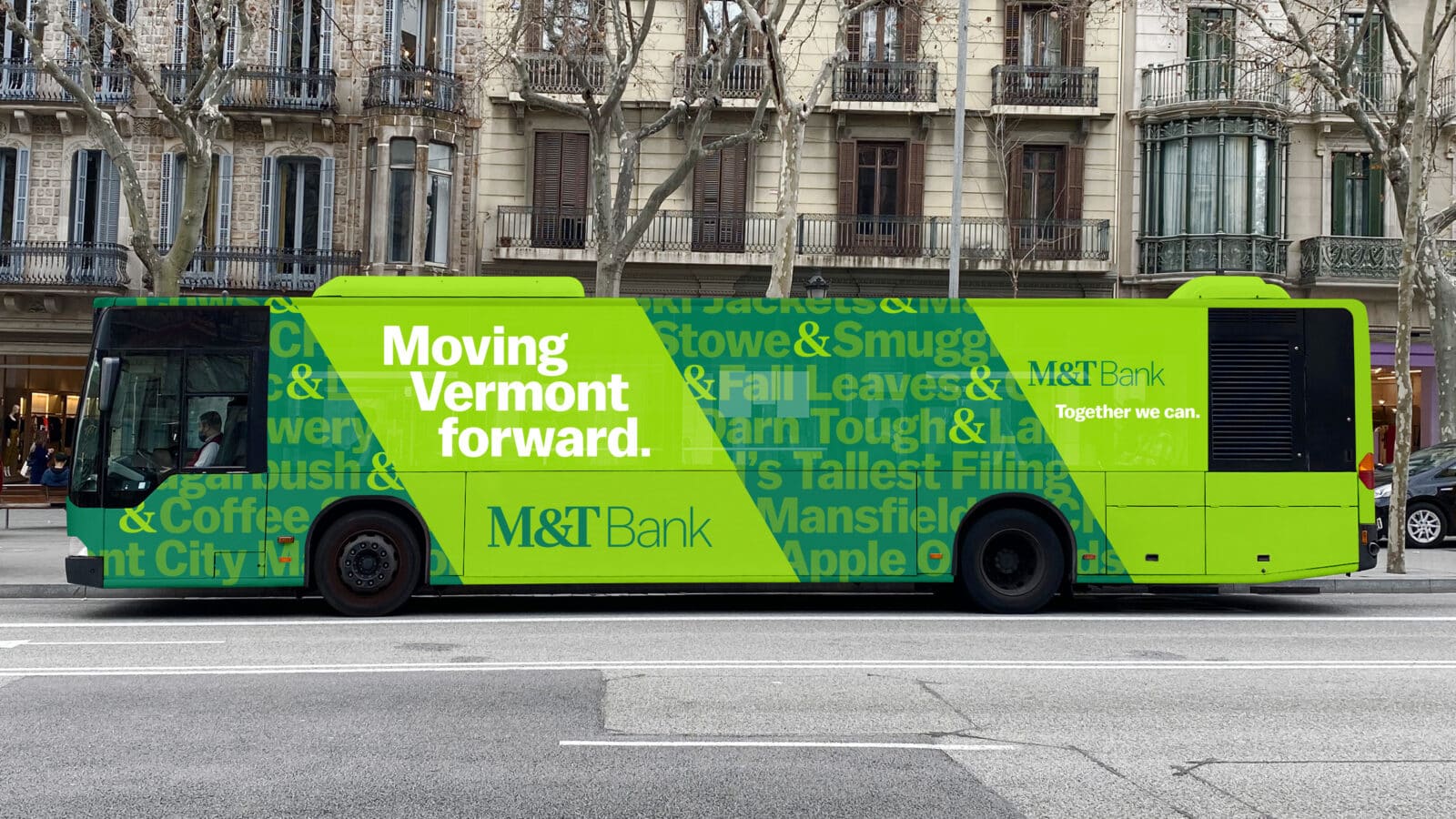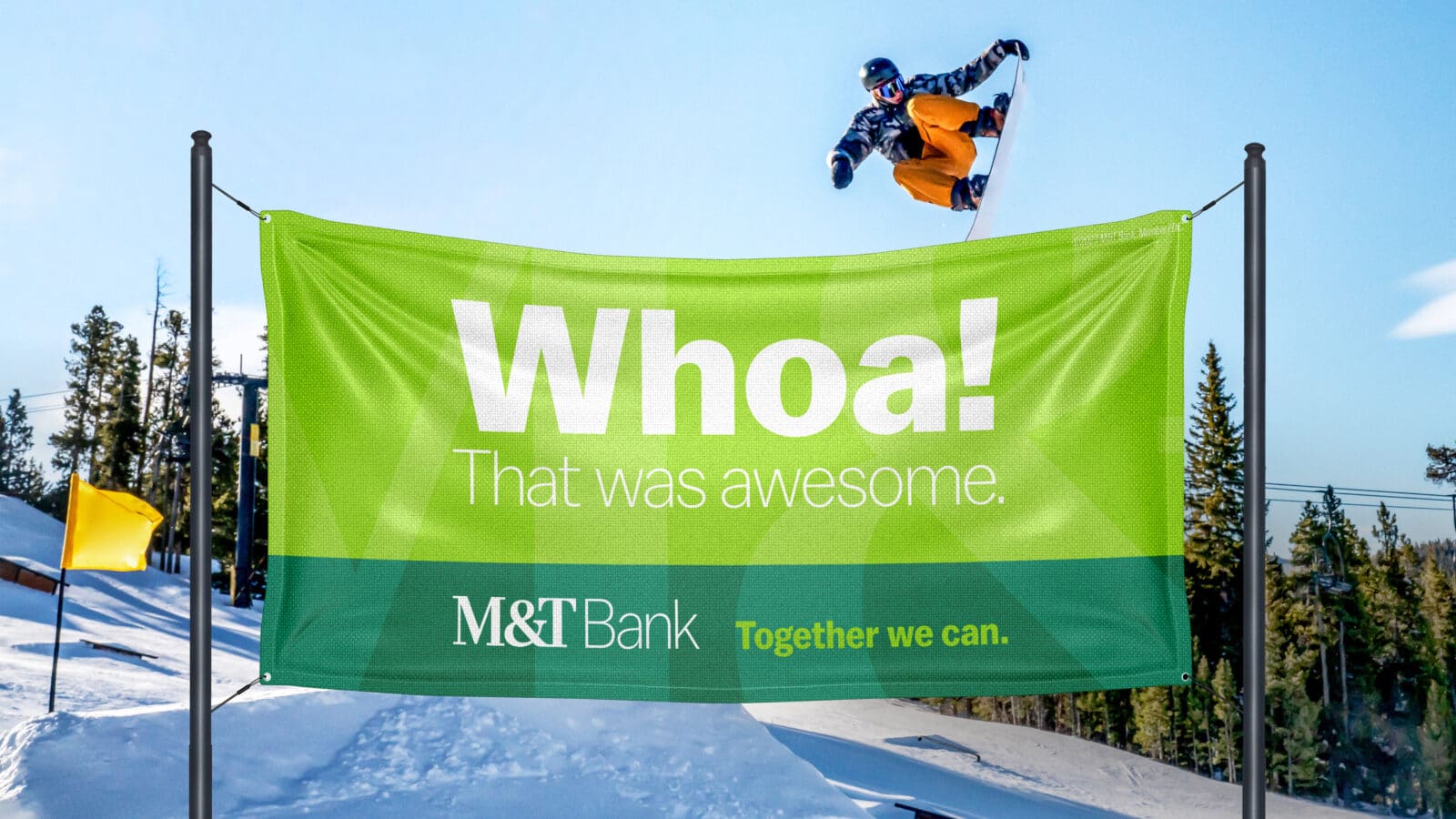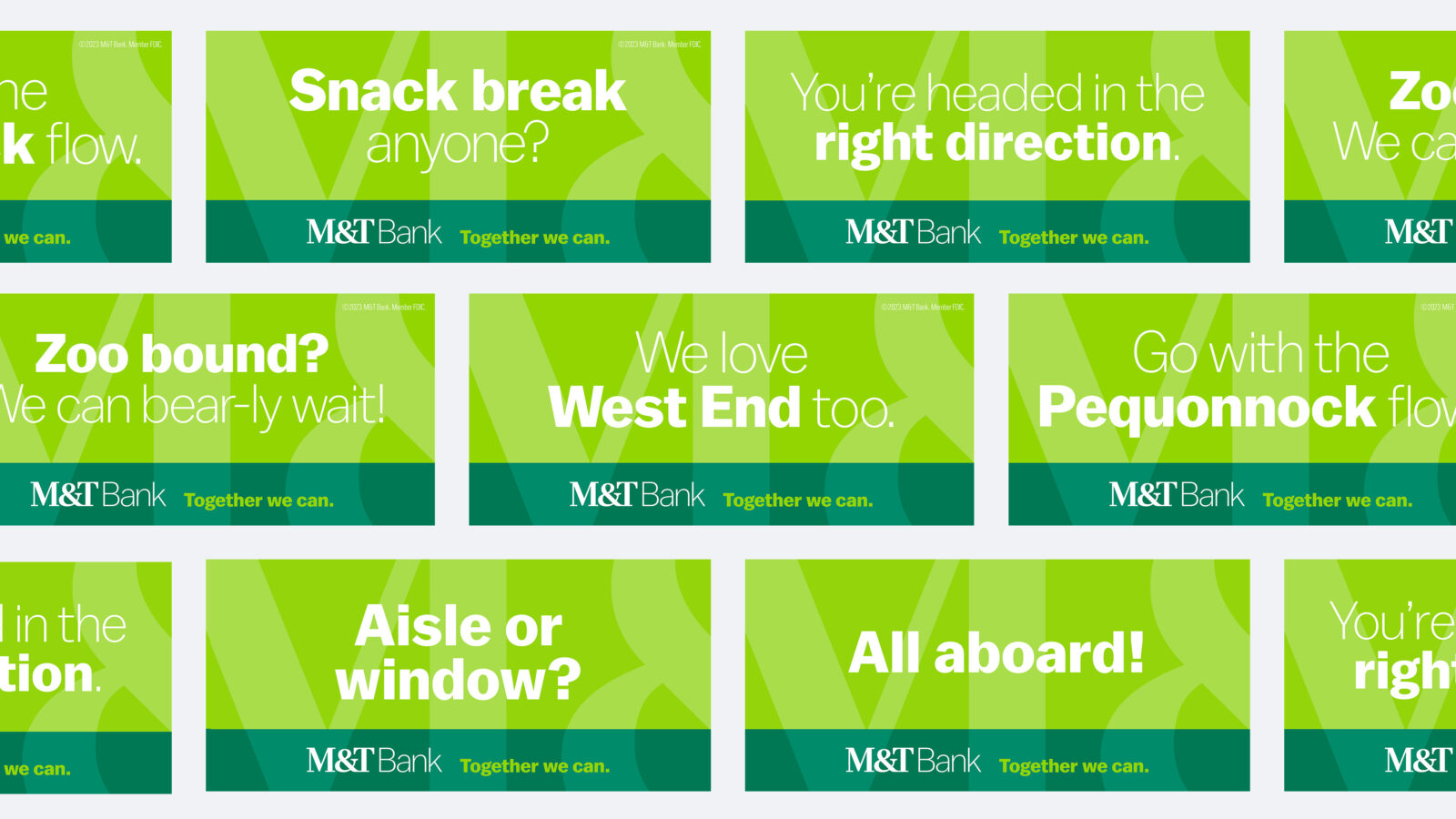 Travel Out of Home
---
Results
Within year one of our campaign, we delivered more than 1.2 billion impressions across eight media markets. And we're still going strong. Responses to the work have been extremely positive, including significant lifts in brand performance metrics and campaign key performance indicators. We've received great feedback from employees and our content has stopped locals in their tracks with "you read my mind" moments. And to us, that's what it's all about. M&T is a bank focused on community and their newest locations were certainly able to feel that.