Wilmington Trust
Renowned.
---
Challenge
Although the institution was more than 100 years old and possessed an impressive portfolio of loyal clients, Wilmington Trust came to us seeking a refresh of their brand. This typically quiet wealth management firm was interested in making a little noise – however, without alienating those people they currently serve.
---
Action
After extensive internal and external research, it was determined Wilmington Trust's main asset is their highly regarded expertise. We expressed this brand position with a new tagline, "Renowned for a Reason." We employed illustration as a way to stand out in the category, and to appeal to the sensibilities of our affluent target audience. And the artwork was created by world-renowned illustrators, exclusively for this campaign.
---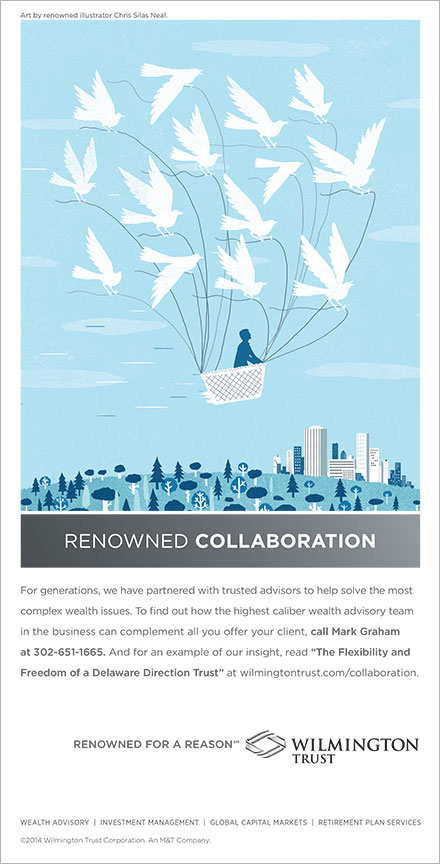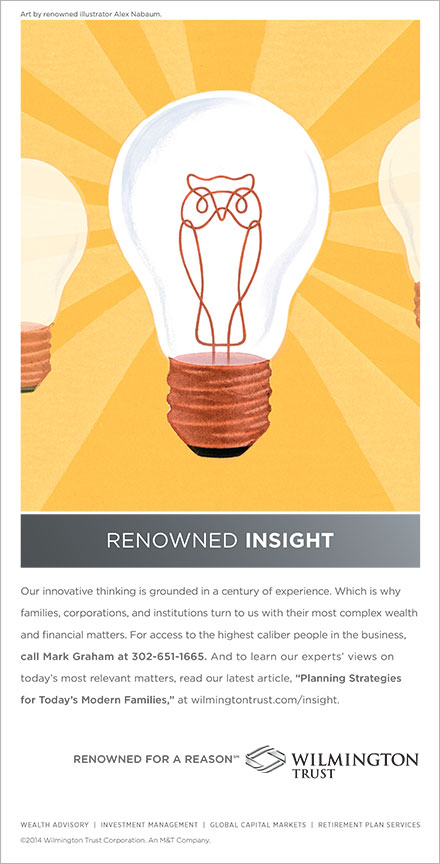 Our print buy included Barron's, The Wall Street Journal, Wine Spectator, Vanity Fair, The New Yorker, and Architectural Digest.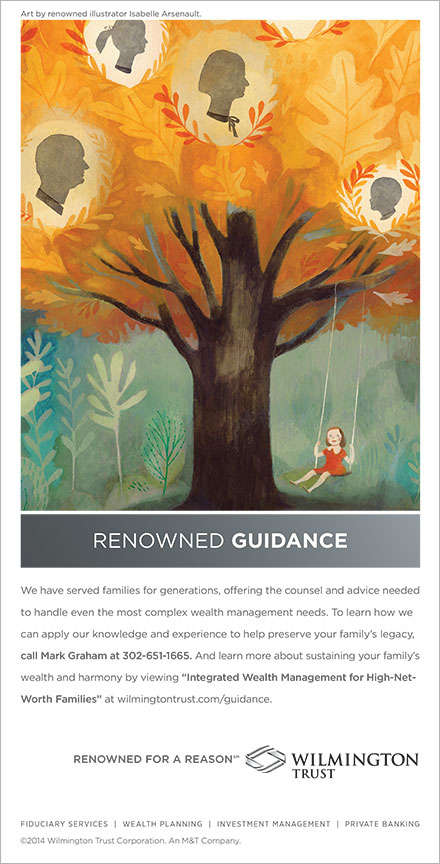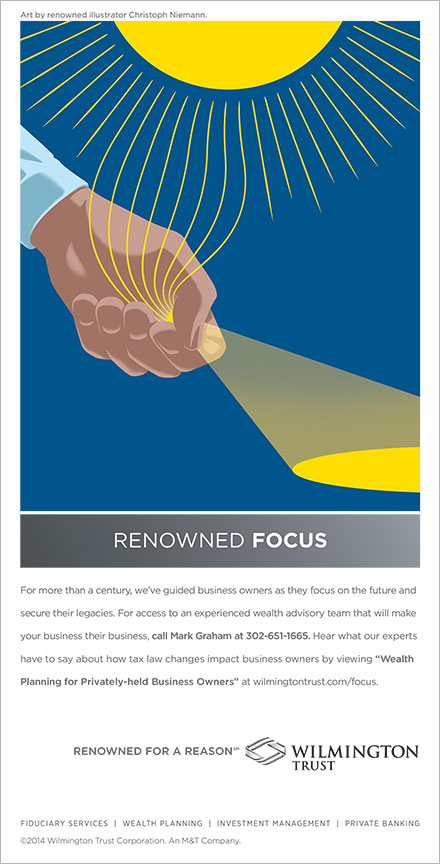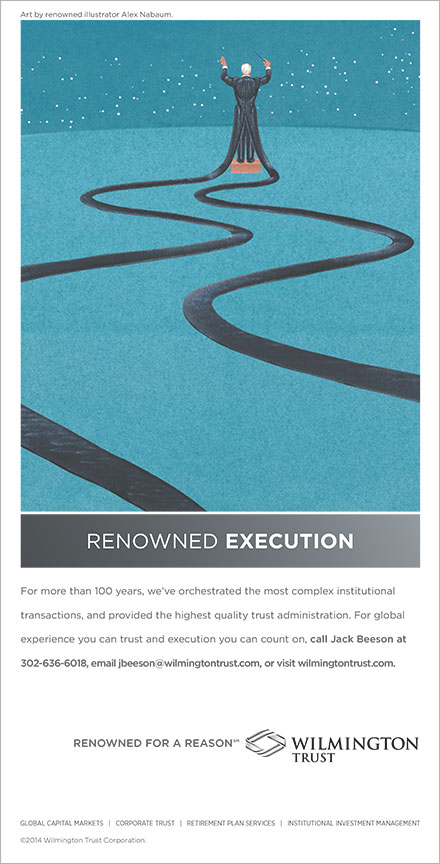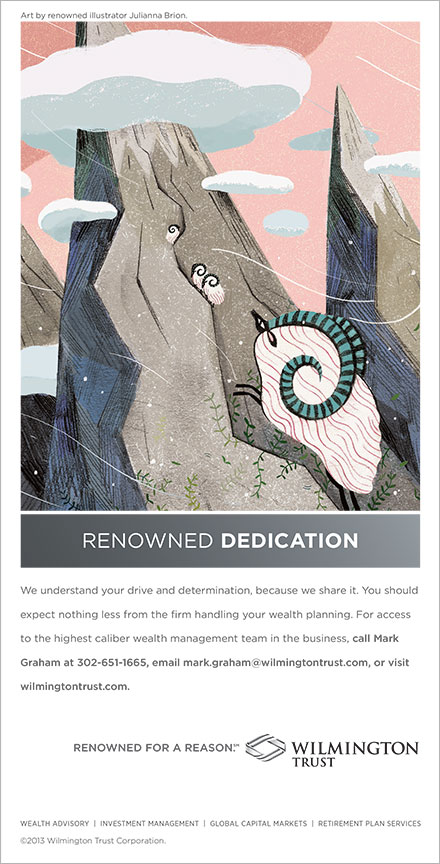 ---
Results
The effort helped Wilmington Trust make an impression in new markets, introducing the firm to a new cross-section of potential high-net-worth clients. And by remaining true to established brand ideals, the campaign reinforced sentiment among existing clients, and re-energized internal audiences as well.