---
Challenge
Since its founding in 1834, Phillips Lytle has had a long and storied history as a successful law firm. However, it was interested in becoming more of a major player and needed a position and message that would engage companies beyond the borders of New York State to do so.
---
Action
Extensive research told us that Fortune 500 companies doing business in New York are looking for an expert who can help them navigate the state's complicated legal landscape. And no firm is in a better position to do so than Phillips Lytle. We spread the word via targeted print campaigns in national publications, direct mail, and online advertising.
Capabilities
---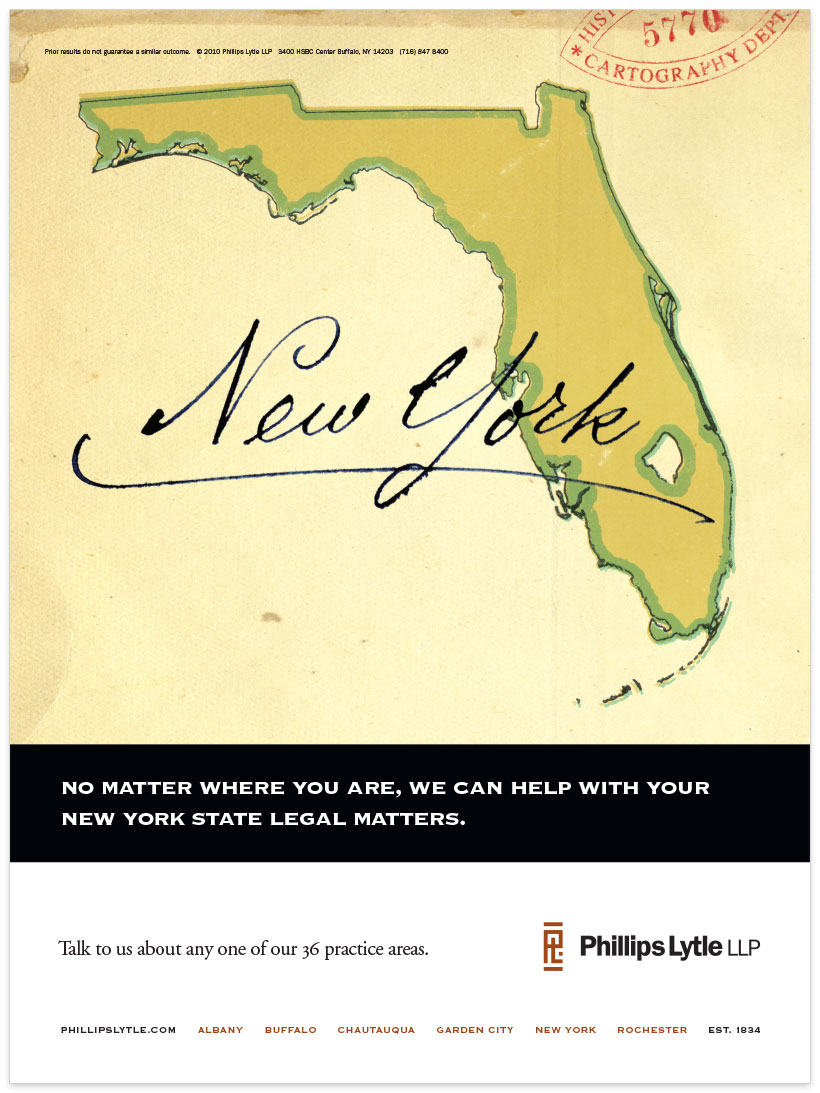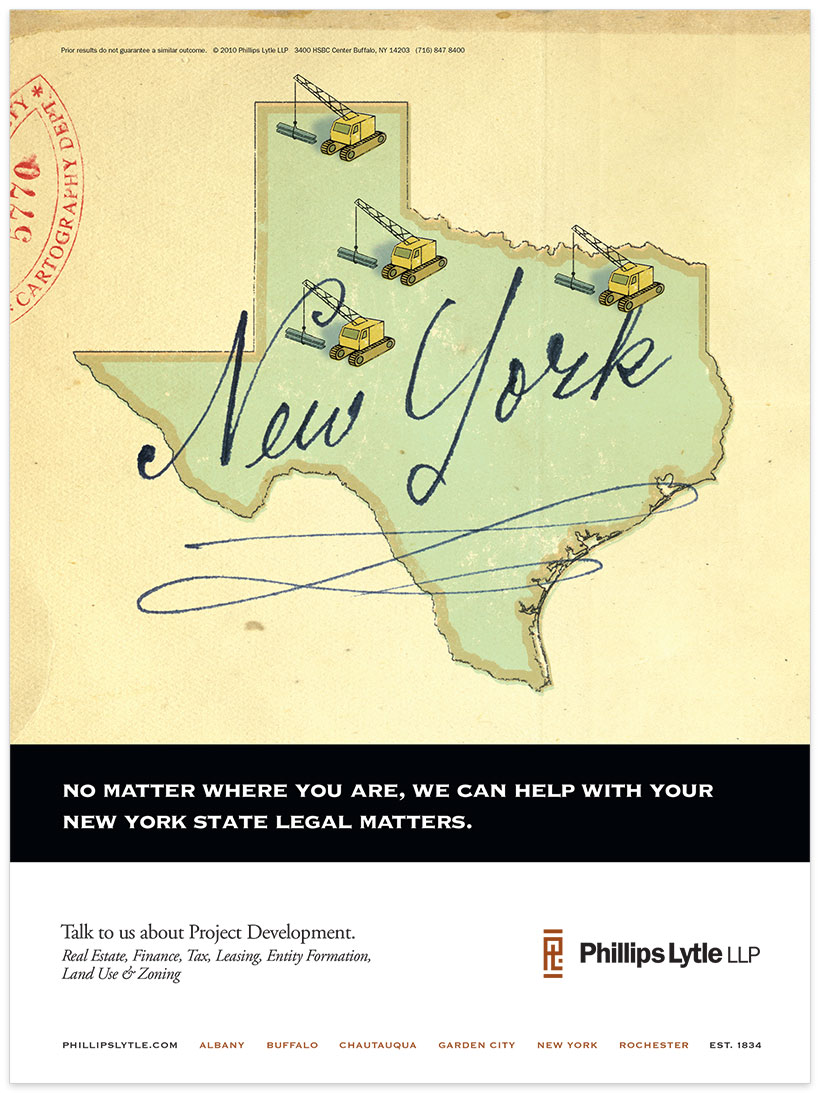 "No matter where you are, we can help your New York State legal matters."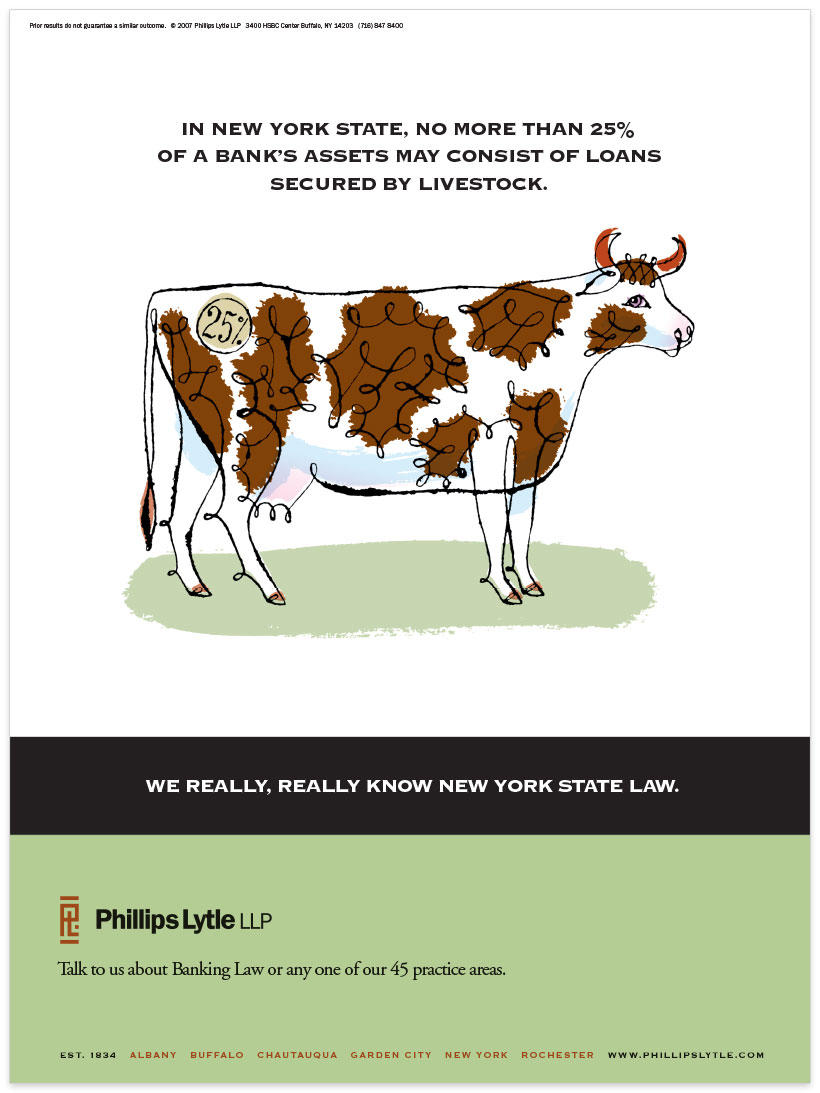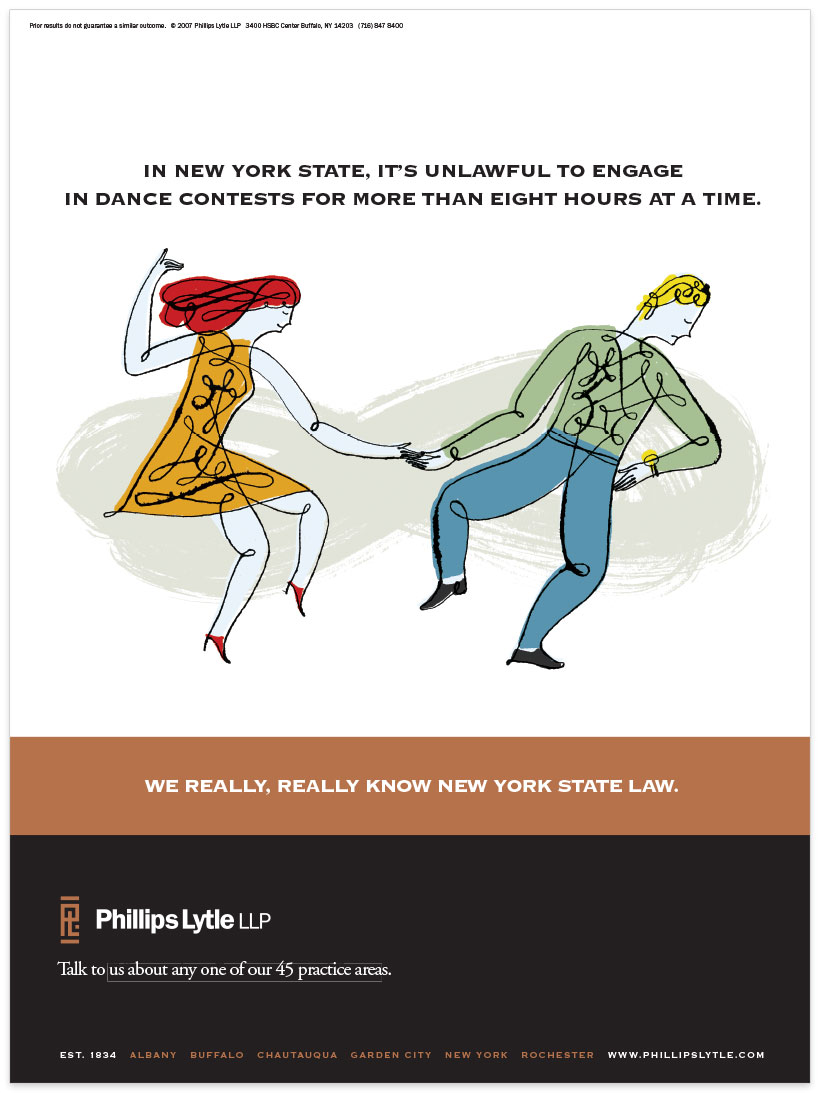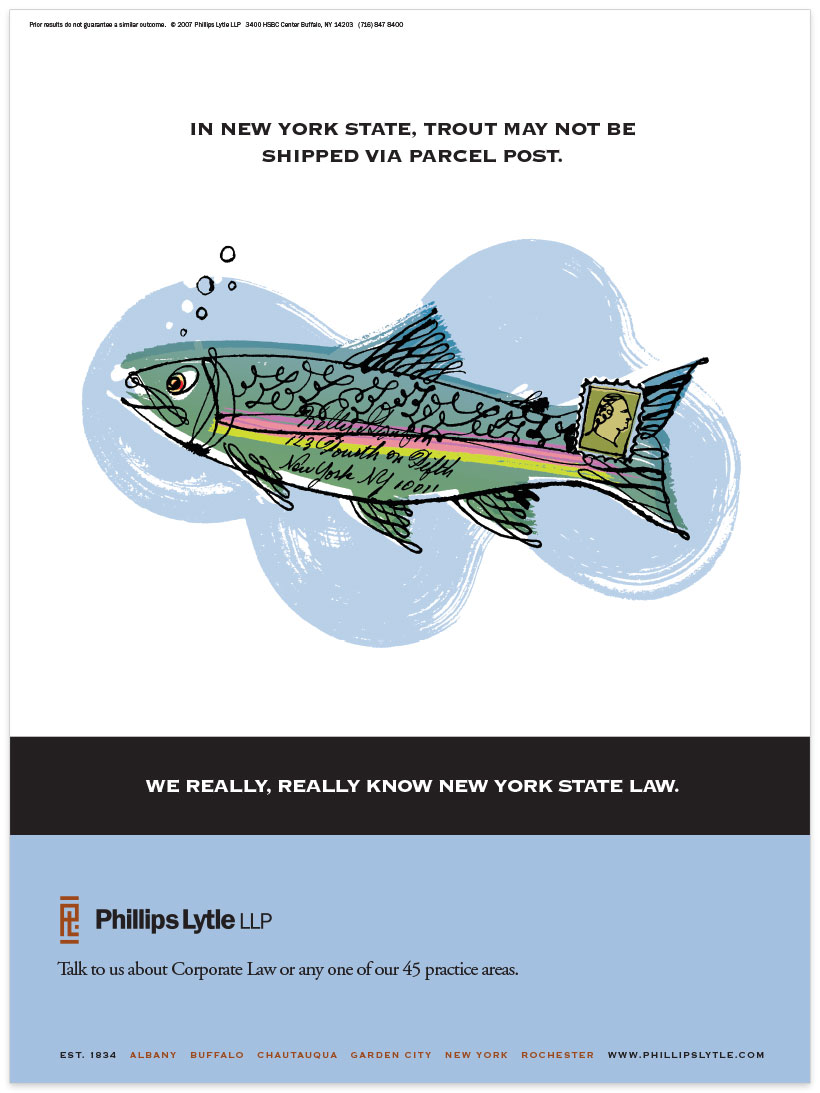 "We really, really know New York State Law"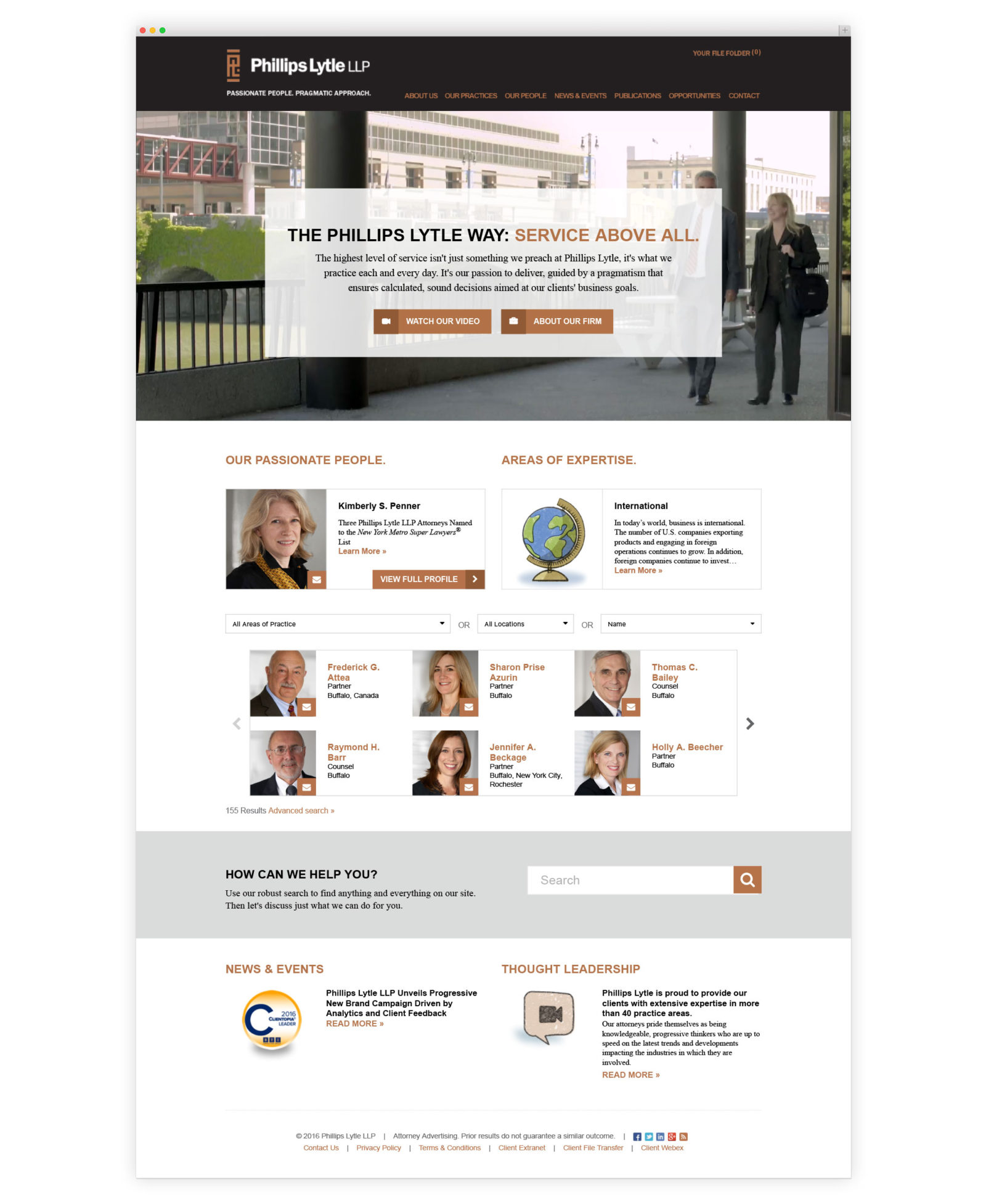 PhillipsLytle.com website redesign.
---
Results
Our efforts resulted in a 40% increase in national awareness for Phillips Lytle within two years. They also saw a significant jump in the number of RFPs they received from potential clients. On top of all this, a new website we created for them in 2011 directly led to new client relationships within two weeks of launch.