Pony Jorgensen
Clamps without compromise.
---
Challenge
Woodworkers have long relied on Pony Jorgensen clamps. But when operations abruptly shut down in 2016, customers were left wondering what had happened. As far as they knew, it was the sad end of a beloved company with more than 100 years of history. When the brand was acquired by new ownership, we were tasked with finding a bold way to relaunch Pony Jorgensen – and bring it back to its roots – after years of silence.
---
Action
We immersed ourselves in the brand's history and did qualitative research to establish our game plan. Then we came up with a tagline and a bold new visual approach to reclaim Pony Jorgensen's spot in the woodworking marketplace. We carried the idea through to an interactive website ponyjorgensen.com, pre-roll videos, print pieces, and display ads. And we created a video series to bring the clamps' features to life in a whole new way.
But the real challenge was getting the word out. So we identified and partnered with woodworking influencers on Instagram to help us raise awareness. We also hosted an Ask Me Anything (AMA) session on Reddit for more than one million woodworkers who visit the r/woodworking subreddit – becoming one of the first brands to directly (and successfully) host an AMA session on the platform.
Capabilities
---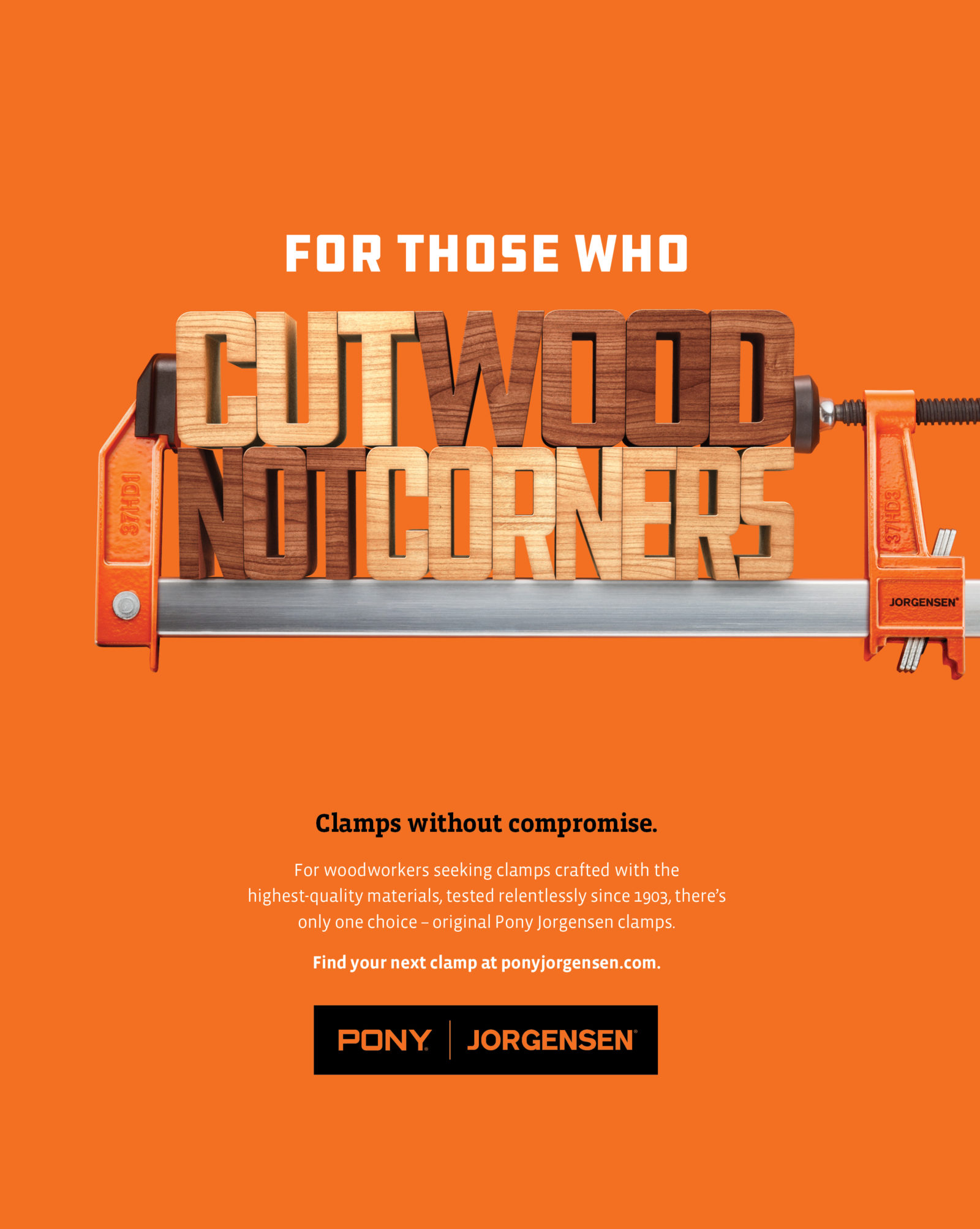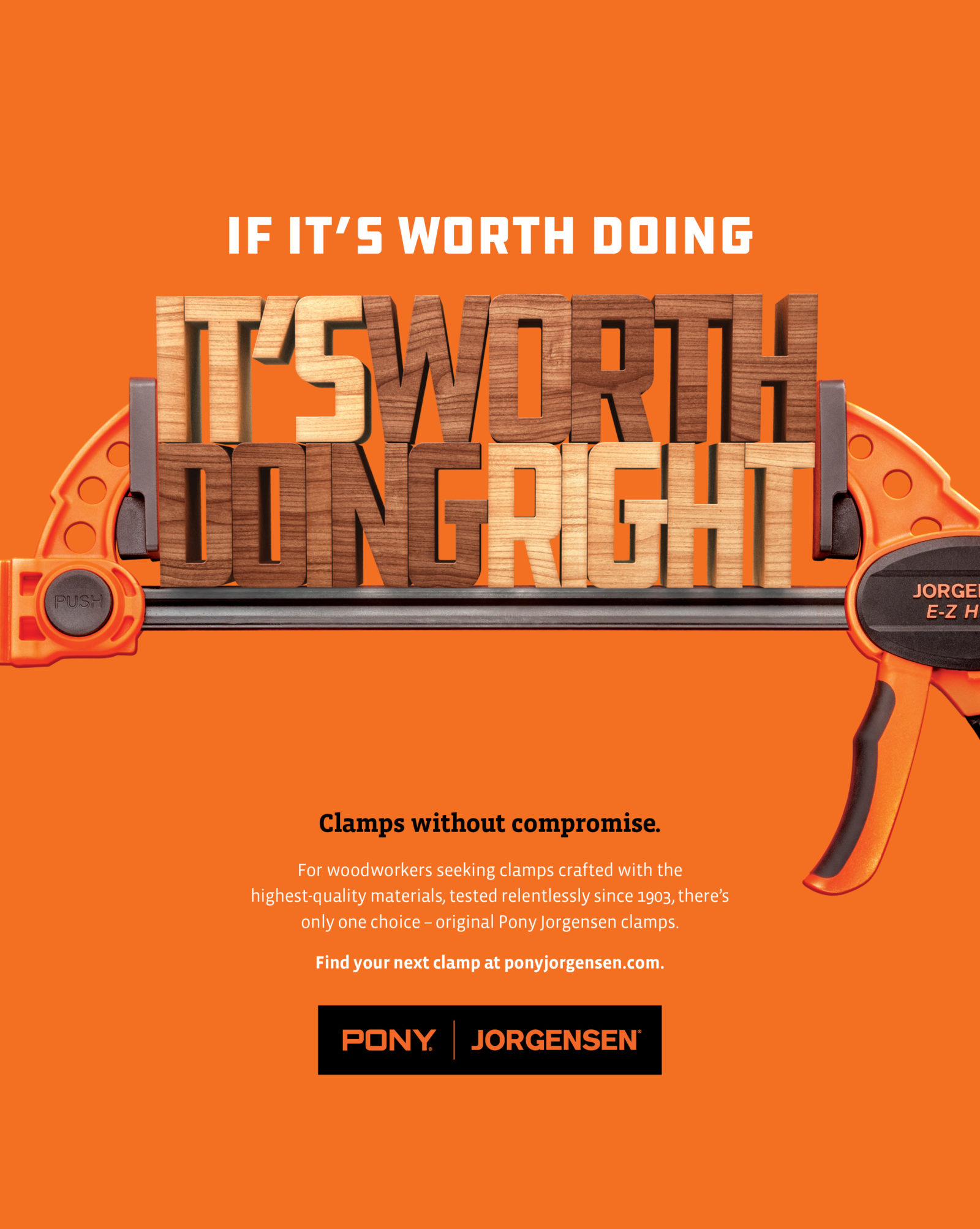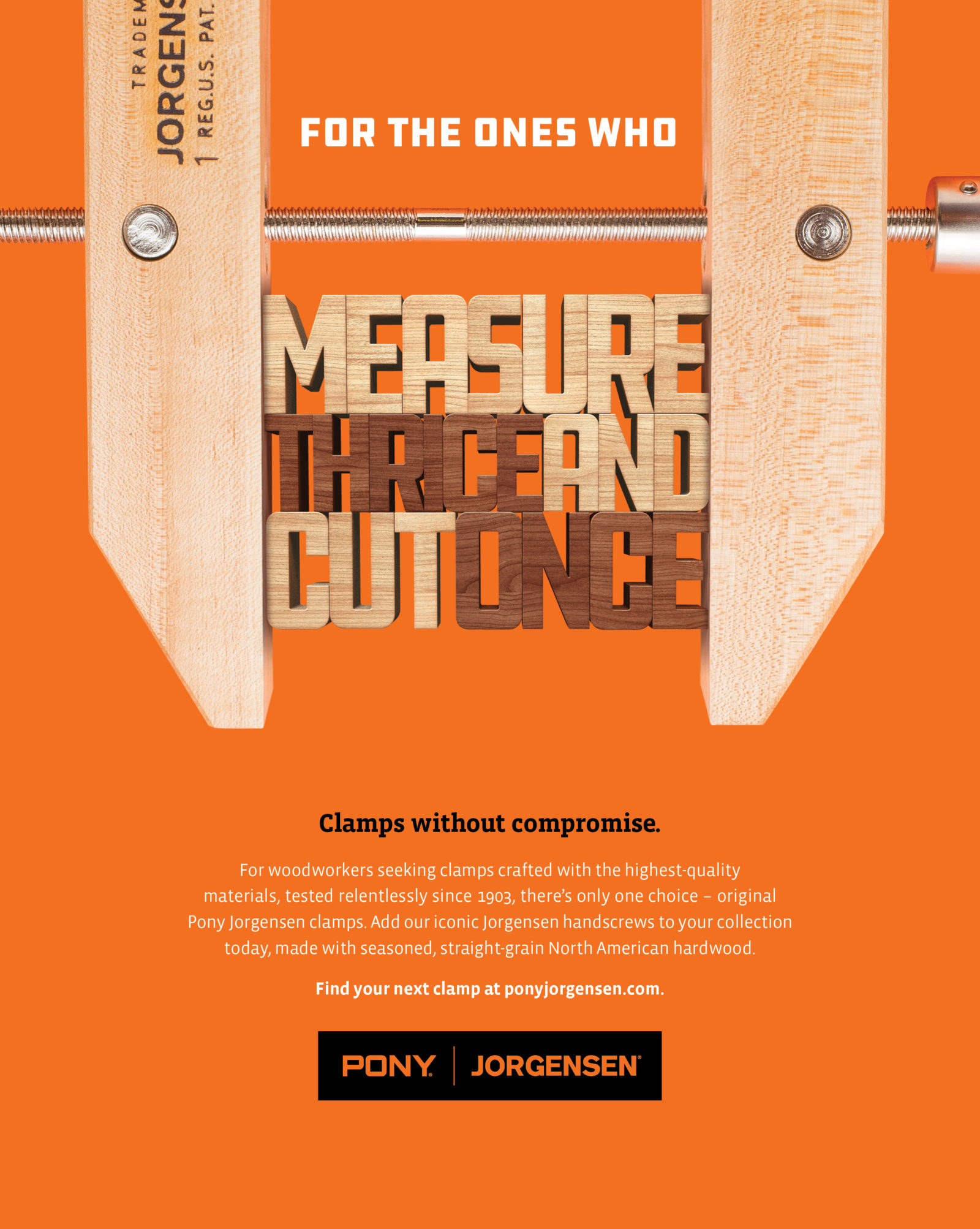 Print ads
YouTube "Anatomy of a Clamp" video series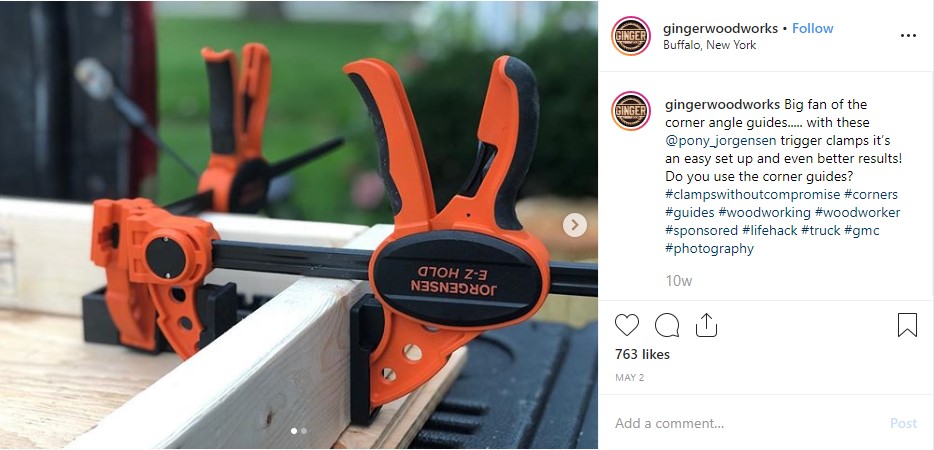 Influencer post
---
Results
Pony Jorgensen came back with a bang. In the first six months, the campaign drove more than 12 million impressions and 170,000 visits to the website. One out of every five visitors decided to make a purchase. The brand's social channels are steadily growing – going from 0 to more than 11,000 followers on both Facebook and Instagram. But most importantly, our work has helped the brand rapidly regain retail partners. And we're just getting started. Knock on wood.