Crowley Webb
25-Hour Workday.
---
Challenge
When Crowley Webb's 25th anniversary rolled around, it was certainly special to us. But the truth is, companies are celebrating anniversaries every day. The key is finding a way to make yours stand out. We knew we had to do something big to garner media attention. Something with multiple chapters spread over a few months to keep people's interest. And something that would showcase our new "hardworking" brand position.
---
Action
We decided to donate a marketing campaign to a local startup. To make it even more interesting, we aimed to complete all the work in just 25 hours. The first step was holding a contest to find the most worthy new business in Buffalo. We narrowed 40 entries to three finalists who worked their social networks to get votes on our site. 15,000 ballots later, we had a winner. When the Twenty-Five Hour Workday arrived, we worked from 9am until 10am the next day branding the company, and capped it off with a presentation that literally brought our new client to tears.
Capabilities
---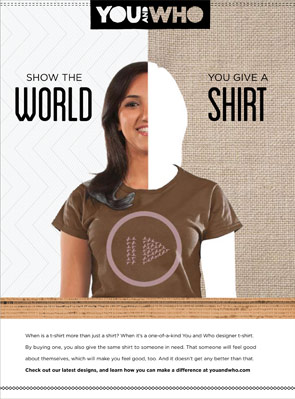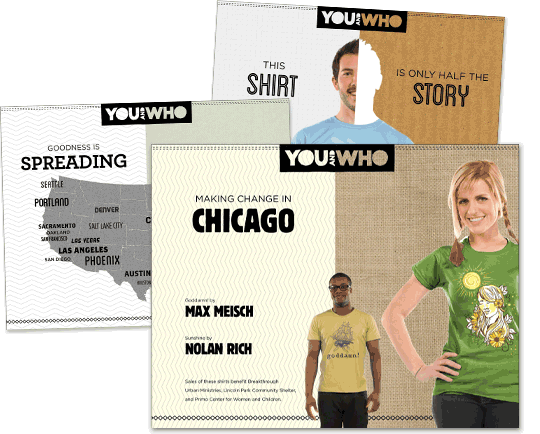 Print ad series and lookbook.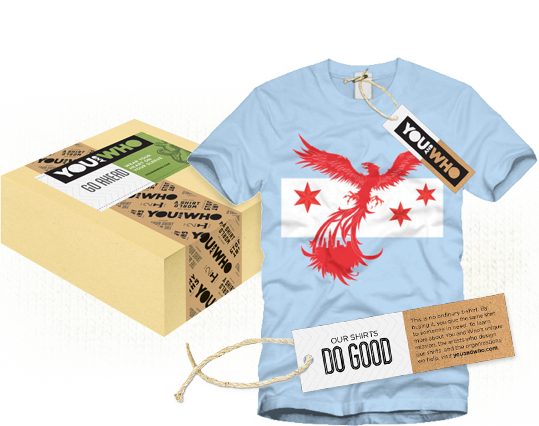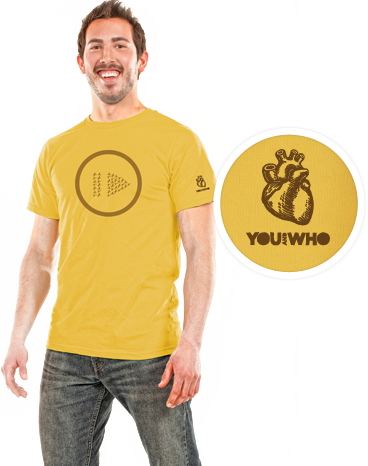 Packaging and shirt tag, and sleeve design.
---
Results
Over the course of the campaign – which spanned from September to January – we increased our Facebook following by 373%. And through all of our promotional efforts, various news coverage, and social media tactics, we achieved more than seven million impressions. As for You and Who, they launched their new brand at the SXSW festival in Austin, TX, and instantly gained national attention. Not a bad birthday celebration, if you ask us.