Pony Jorgensen
Crafting a retail partnership.
---
Challenge
In 2019, Pony Jorgensen had an opportunity to add a new, significant retailer to the mix – Lowe's. To be adopted into the store for the long run, Pony Jorgensen knew it needed to make a big splash while focusing efforts on driving its woodworking audience to lowes.com and select Lowe's stores.
---
Action
We created a fully integrated marketing program that included a refreshed paid social media campaign, geotargeted programmatic media buys, paid search, and partner-driven email marketing. We ensured all these pieces carried the exciting Lowe's announcement while providing just the right amount of information about products. And all content drove traffic directly to the Lowe's website through CTA buttons or Pony Jorgensen product pages.
We not only launched a massive amount of organic social media focused on products available at Lowe's, we also leveraged influencers to expand Pony Jorgensen's reach of Facebook and Instagram daily. We had created strong relationships with influencers, giving us the ability to receive specific content and share their projects on Pony Jorgensen's platforms when their work organically incorporated clamps. As the products began to hit Lowe's shelves in the test markets, influencers shared engaging in-store videos and photos to spread the news, perfectly supplementing our campaign.
Capabilities
---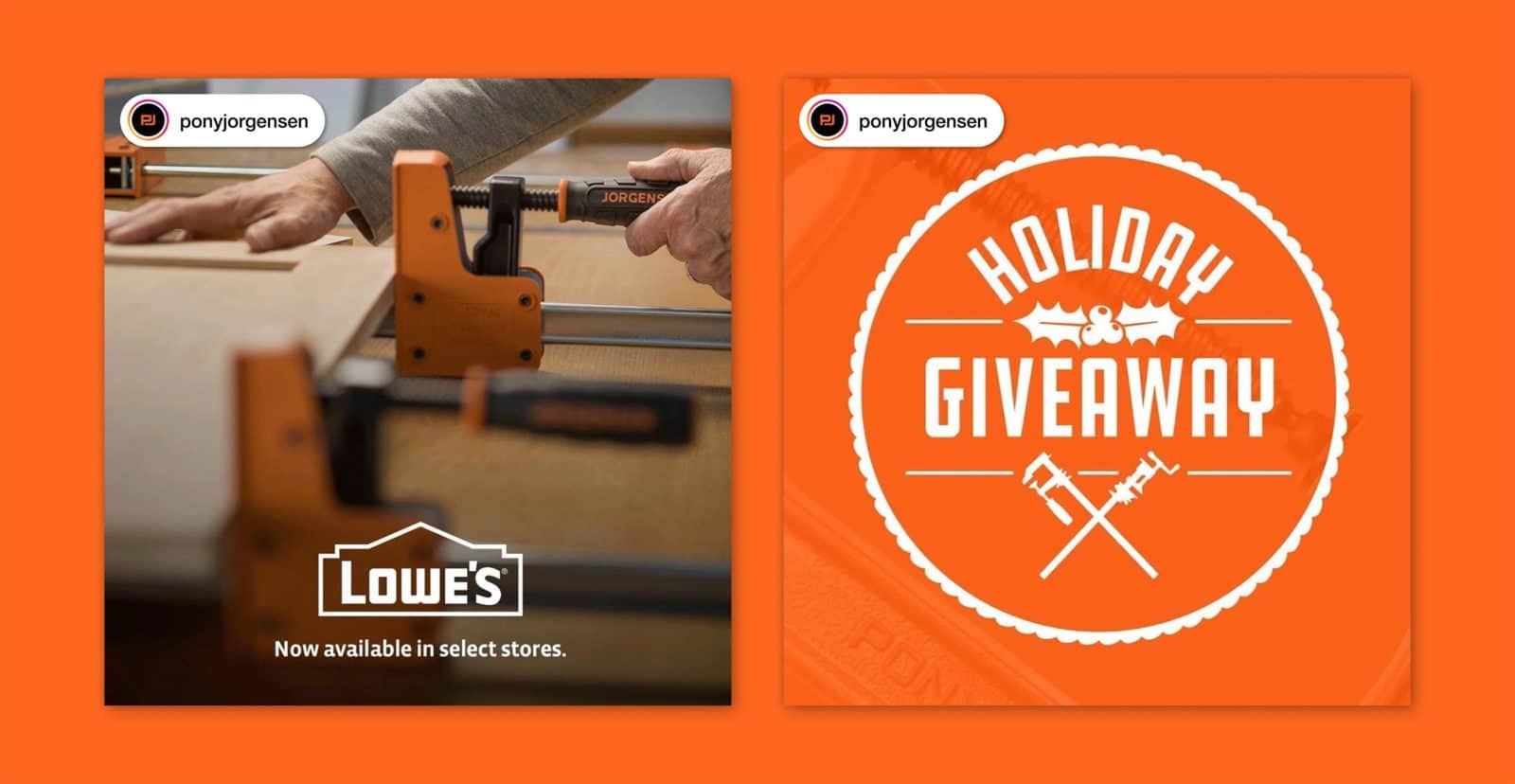 Announcement and Social Media Holiday Giveaway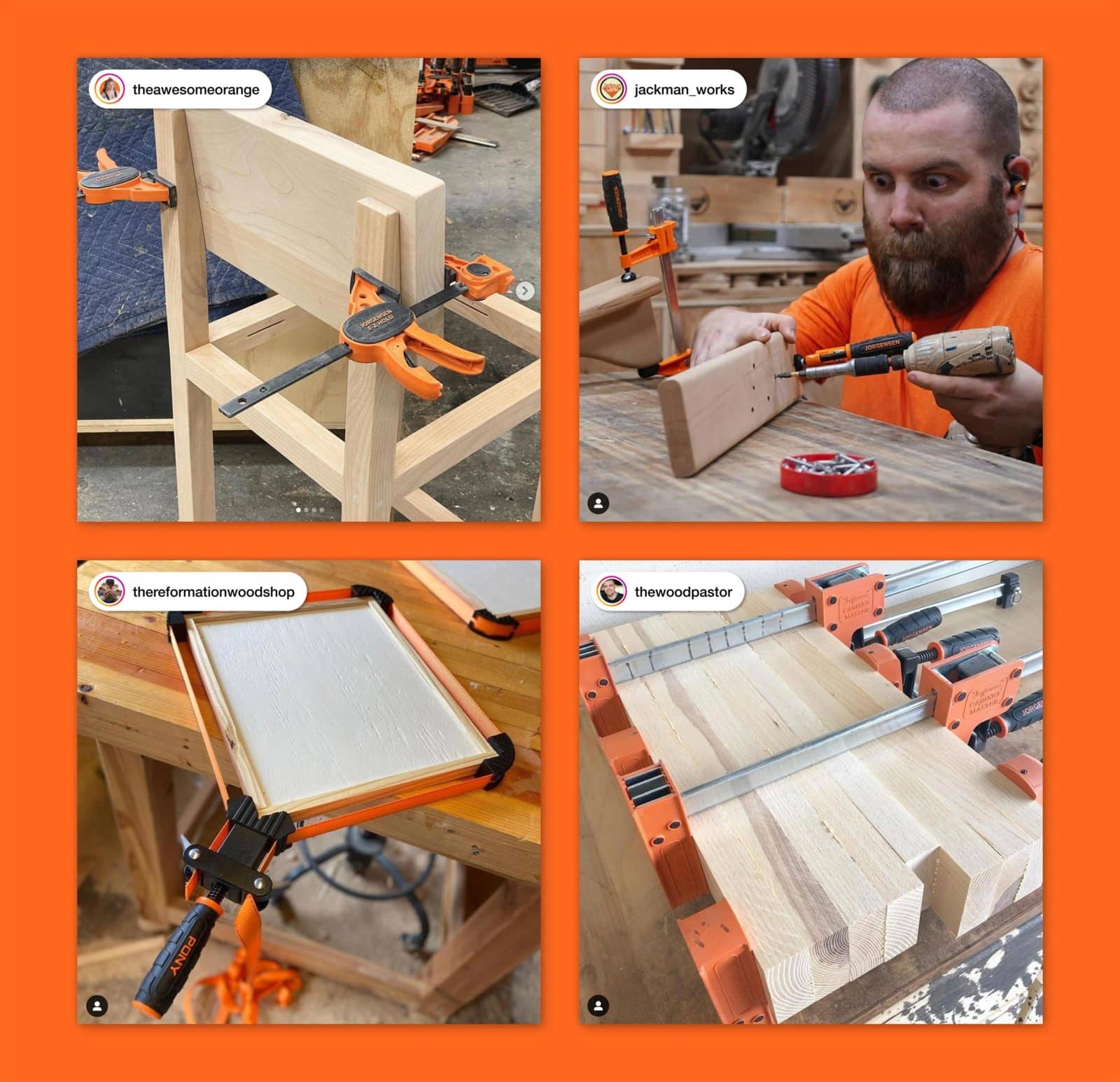 Social Media Influencers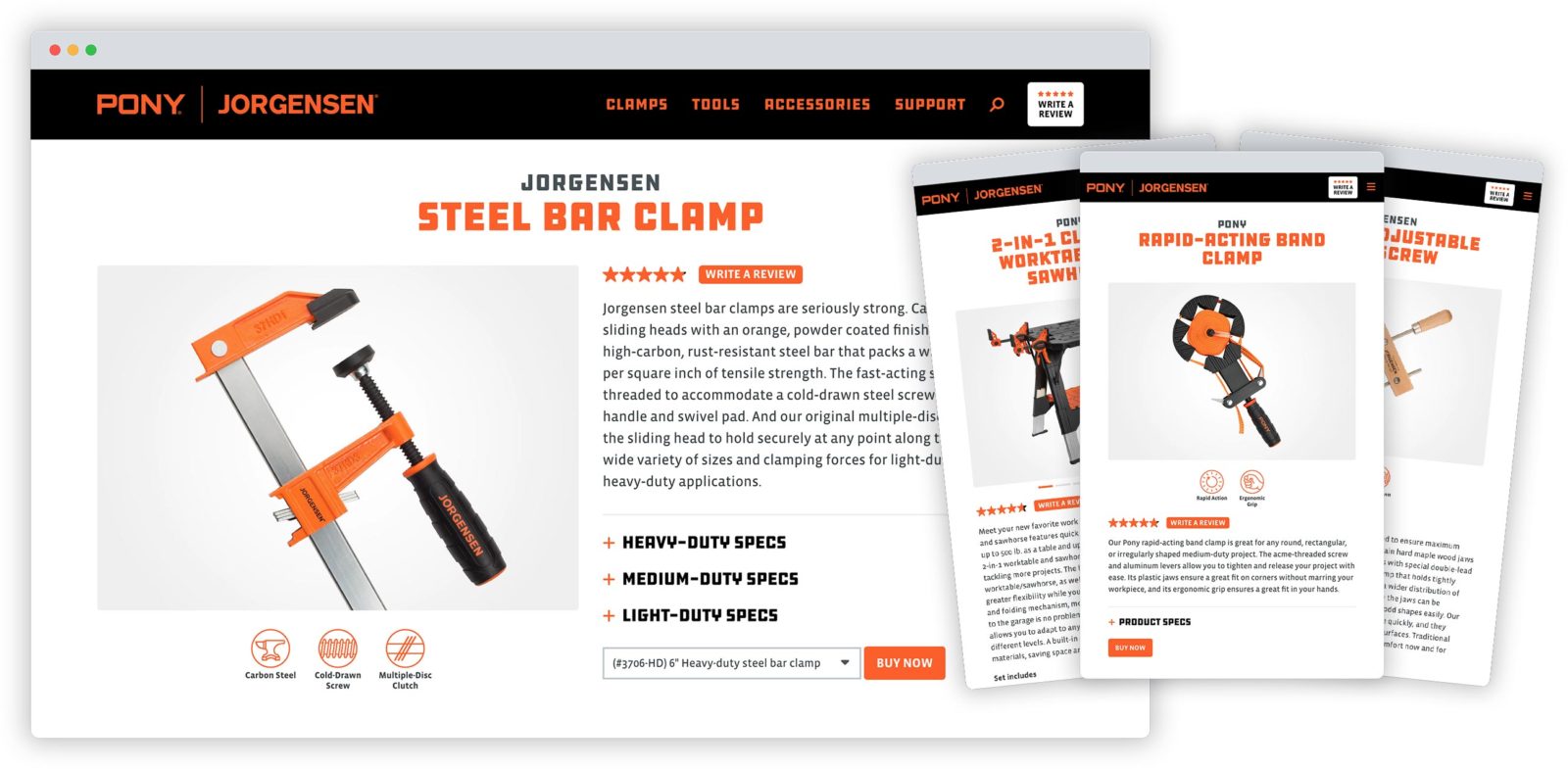 ---
Results
Between January 2019 and March 2020, Pony Jorgensen generated over 11 million consumer impressions in store test regions and gained more than 9,000 followers and received 35,000+ engagements across Facebook and Instagram alone. It even received 10,000 website visits from organic social alone. The influencer component of the campaign was another rousing success. By working with 20 influencers, more than half a million engagements were earned.
We can confidently say Pony Jorgensen's test at Lowe's was highly successful, and, shortly after, the retailer adopted the brand nationwide. Today, Pony Jorgensen clamps, workbenches, and more are not only available at Lowes.com and Lowe's locations across the nation – they're preferred by most pros.